Gbenga Daniel's son laments 'disastrous' Burna Boy's show, says 'to be a disabled Nigerian is scary'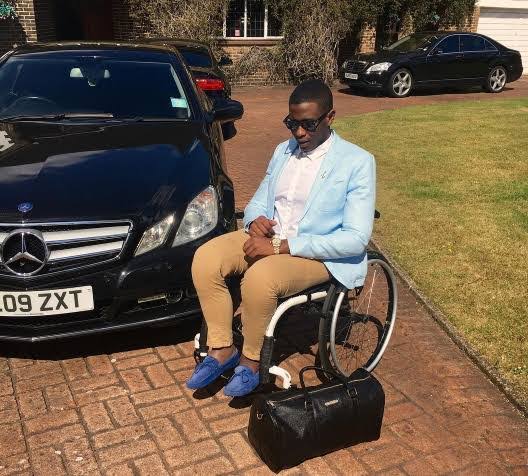 Debola Daniel, the son of Gbenga Daniel, the former governor of Ogun, has lamented the treatment of physically challenged people in Nigeria.
In a lengthy Twitter thread on Monday, Debola also raised concerns about how local shows unwittingly exclude people with disability (PWD), citing the recently held concert in Lagos by Burna Boy, the Afrobeats singer.
Burna Boy has been on the receiving end of a heated social media backlash for insulting fans at his concert.
The music star was to perform on Sunday night but didn't show up until 4 am on Monday.
This reignited conversations about performing musicians disrespecting concertgoers by showing up late at shows.
In reaction, Burna Boy blamed organisers of the show and cited an audio glitch that delayed his performance.
Joining the discourse, Daniel spoke of the difficulties faced by PWD who seek to attend such concerts.
"From an accessibility perspective, that concert was a disaster," he tweeted, before proceeding to write a long thread.
"Maybe later I will do a thread about how Nigerian events constantly exclude people who look like me. It's quite humbling to be always 'othered' by an industry/country I love so much."
Read the thread below:
"To be a disabled Nigerian is a lonely, scary, and isolated place. I have often struggled to articulate my Nigerian experience in a way people could understand.
There's never a place for you. Not in the infrastructure, not in social settings, and increasingly not in society. It's a feeling of constantly being made to act grateful for being included as an afterthought.
Everything in my life requires pre-thought and planning. If I get to Maison Fahrenheit and the lift isn't working.
Where do I go? If I get to The House/Danfo Bistro and I get met with endless steps. What do I do? If I buy a table at a concert and can't get in, what do I do?
How do I let my friends know that it's cool, we'd catch up another time? How quickly can I mask my disappointment and sadness with "omo it's cool"? Can I handle my driver telling me that God's time is best and not to be so downcast as we drive back home?
I cannot count how many times I've been made to feel less human at Murtala Mohammed Airport. To feel like a 'thing' to be handed off to the next person down the line. Like a suitcase.
"Put him there" "park am for there" "can he talk" "sign this for him". It's endless and incessant. Your voice is constantly being stripped away. Your presence eroded. Do you know the ironic thing?
I'm a rich, powerful Nigerian. Someone that my mere surname commands respect. I am the privileged few. I am a disabled Nigerian whom they should respect. The one they recognise. The one they must treat well.
If my voice and my very being can be marginalised, what then of the voice of the average disabled Nigerian out there? What then of the Nigerian who doesn't have the power to walk into a location with an army of armed escorts?
I have been to hospitals that have flights of stairs to get into. I have been to banks without ways to get in. Residential buildings are inaccessible. Pavements cannot be wheeled upon independently. As a fiercely independent person, I can't live a life in Nigeria without help.
This lack of inclusion, the lack of access and the systemic exclusion from society has been simmering inside me for years. It's strange that what tipped me over the edge was reading about the events that occurred at that concert last night.
I saw clips and read tweets from the safety of my couch and was horrified at how much planning I would have had to undertake to attend that concert yet still end up unprepared for that.
How would I have gotten in? How would I have gotten out? Where could I go pee? If it's true that they were shooting tear gas and there was a stampede, what would I have done?
Then I realised that I'm going to the same artiste's concert in London in a few months and I have zero of those worries. I am privileged. I can just attend in London.
But don't I owe it to the average disabled Nigerian to say that with the global visibility Afrobeats is getting, maybe, just maybe someone will remember that disabled Nigerians exist?
That we have a right to be included in the planning and execution of the vision of Nigeria. Not just at an accessible level but at all levels?
I would like to one day see accessibility and inclusion made a priority not just as an afterthought. I deserve to see myself as part of Nigeria.
To see myself being included in planning and infrastructure. To see myself positively in Nigerian stories not just as the cripple that Patience Ozokwor poisoned on Nollywood. I am more than a stereotype.
I am human. And it'll be nice if you saw that too."
Mr Eazi accuses Bad Bunny of sampling Joeboy's song without permission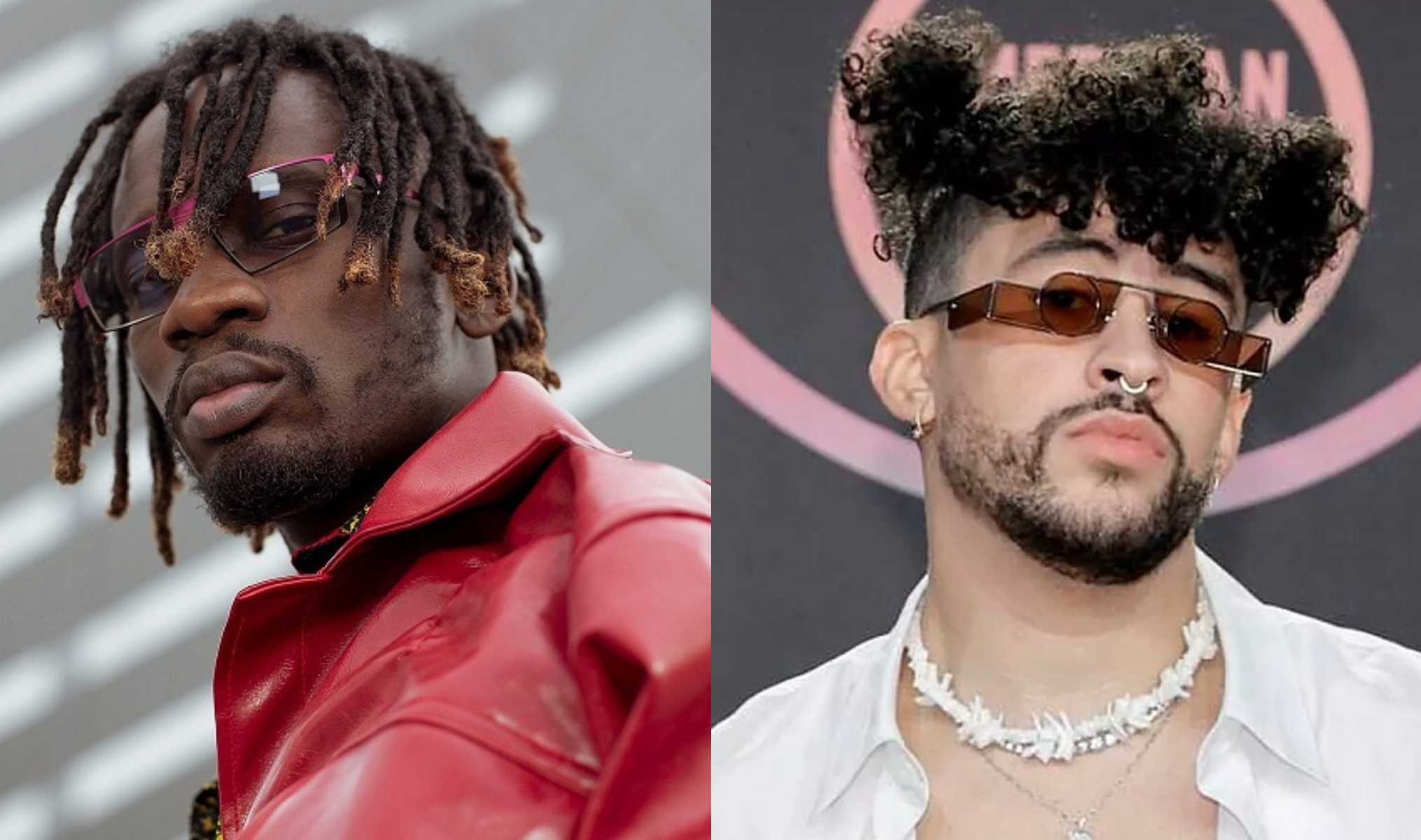 Mr. Eazi, the music executive, has accused Bad Bunny, the Puerto Rican rapper, of copyright infringement.
In a Twitter post, the Nigerian claimed Bad Bunny, born Benito Antonio Martínez Ocasio, ripped production elements off Joeboy who signed to Empawa, his talent incubator.
Eazi highlighted the songs involved as Joeboy's 'Empty My Pocket' and Bad Bunny's 'Enséñame a Bailar'.
Joeboy's song was published on Youtube in June 2021 while that of Bad Bunny was uploaded on the video-sharing platform in May 2022.
Streaming both songs on Youtube, the sound engineering appeared to be identical.
In a further callout via his LinkedIn, Mr. Eazi said all efforts to resolve the matter since May 2022 have proved abortive.
He claimed Bad Bunny recorded the song without undertaking a clearance process with Joeboy and Empawa.
Mr. Eazi also alleged that Rimas Music, Bad Bunny's record label, is also denying Joeboy and his producer their rights.
"The intent of Rimas Music is to blatantly appropriate young African creators' work for their gain without attribution," the music executive wrote.
"I founded emPawa Africa to protect and support African creative entreupreunors and artists with a virtuous ecosystem, believing that Afrobeats and Afropop would be today what we wished then it would become.
"I am sharing this story even if plagiarism accusations and copyright infringement lawsuits are nothing new in music, but in this specific case, it is an ill intent of robbery and abuse.
"As it is taking someone's song recording it and interacting with condescendence because we are African and independent label? We understand business. We know the value of our culture and friendships."
Bad Bunny is a Puerto Rican rapper-singer whose musical style is primarily defined as Latin trap and reggaeton.
The Puerto Rican is yet to react to the allegation — as of the time of this report.
Bimbo Ademoye gets epic surprise package from VJ Adams on 32nd birthday (Video)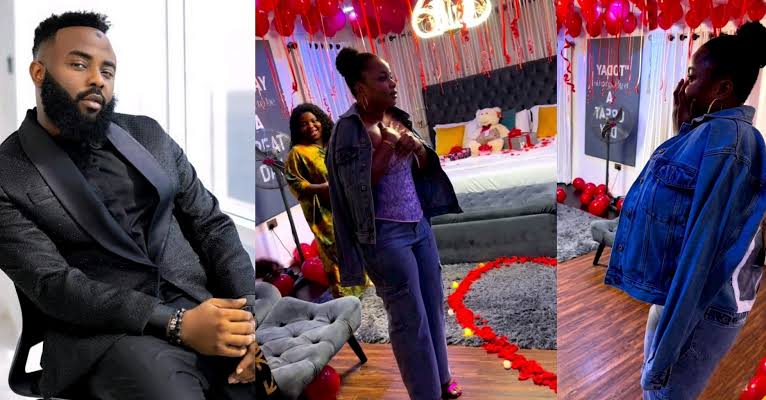 The spectacular birthday surprise that Nigerian video jockey VJ Adams gave to Bimbo Ademoye has left her stunned.
Today, the Nigerian actress Bimbo Ademoye turned 32 and was given a private and beautiful pre-birthday party by VJ Adams.
Adams brought along her family to the surprise private bash, saying he knows how much she loves family.
He captioned the lovely video with, "I know how much family means to you. Happy birthday, Queen. Intimate pre-birthday."
In another video on his story, the video jockey treated the actress to a private food date.
Rumors of the duo being together have been in the news since last year, with either of them confirming or refuting the news.
This gesture has gotten people talking about them as a couple again.
In addition, Kunle Remi, the on-screen partner and close friend of Ademoye, gave her a goat as a birthday gift.
Bimbo Ademoye was heard in a viral video saying, "Kunle sent this sht; what am I supposed to do with a goat?" How can he put my name on a goat? "I can't touch this sht."
Mr Ibu fumes as wife accuses him of violence and dating adopted daughter
Stella Maris, the wife to Mr. Ibu, the Nollywood actor, has called him out over alleged domestic violence.
In a now-viral video, the pair were seen engaging in a heated face-off, with the actor yelling at Maris.
"Don't let me get angry with you, do you hear me? Tell me what I want to hear right now. Stay there, are you mad?" the actor said.
Maris was heard in the video pleading with the film star. She also asked who is Chioma Jasmine to him.
"I get BP….who is Chioma now?" she had asked, further infuriating the actor.
In another clip, Maris claimed Mr Ibu was dating Jasmine who she described as his "girlfriend".
She also accused the actor, born John Okafor, of neglecting her and their children.
"My children dey here dey suffer. This man came to kill me. Don't tell me it is okay, you don't know what I am suffering. He came prepared to beat and kill me," she said in a mixture of pidgin and English.
"I ran away from him. He came from his girlfriend's house to come and beat me. He removed his wristwatch and was about to beat me, I pushed him and ran away.
"Look at where I am living, there is crack everywhere…inside house, there is water. Look at the car I am driving, nothing, my children do not eat, no school fees, and you are telling me to do what. Not today, your cup is full."
But reacting in an Instagram live session with Daddy Freeze, the actor denied the domestic violence allegations.
"She's my wife but there has been so much misunderstanding between us. That's because she doesn't want to understand the kind of person I am and my way of life," he said.
"One or two things happened and it became a quarrel so we went out to settle it. I didn't know she has something to push out on social media.
"When came back from the police station, she started saying all sorts of things about me. She insulted my daughter and said all hell of things about her.
"She also insulted me, saying different things on air. I didn't do anything to her."
The actor also dismissed the claim that Jasmine was his girlfriend and not his daughter.
Daniel Okafor, the second son of the actor, who also graced the live session, spoke on the matter.
"She (Jasmine) is 100 per cent (my father's) daughter, not biological but adopted right from childhood," he said.
"Maris, who is my step-mother, is being brainwashed by her friends….my own mother is married to another man, but she is in Lagos."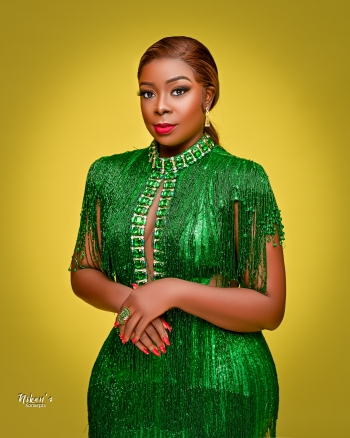 Bodex F. Hungbo, SPMIIM is a multiple award-winning Nigerian Digital Media Practitioner, Digital Strategist, PR consultant, Brand and Event Expert, Tv Presenter, Tier-A Blogger/Influencer, and a top cobbler in Nigeria.
She has widespread experiences across different professions and skills, which includes experiences in; Marketing, Media, Broadcasting, Brand and Event Management, Administration and Management with prior stints at MTN, NAPIMS-NNPC, GLOBAL FLEET OIL AND GAS, LTV, Silverbird and a host of others