Skiibii's record label threatens to sue Dorcas Fapson for accusing him of theft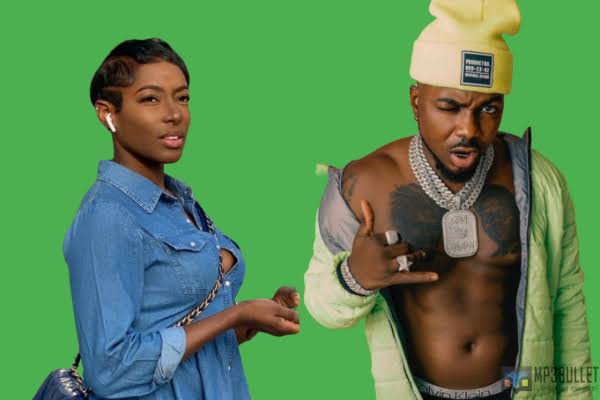 More Grace Music World, the management of Skiibii, has reacted to a recent interview granted by Dorcas Shola-Fapson, the ex-lover of the singer.
In the controversial interview, the actress insinuated that her ex-boyfriend stole her valuables during a vacation in Zanzibar, Tanzania.
Shola-Fapson said the stolen valuables include two phones, laptops, credit cards, a Rolex watch, and cash.
But in a statement on Monday, the singer's management set the record straight on what transpired during the vacation.
The statement said the hotel where Skiibii and the actress lodged was robbed during their vacation, adding that the singer also lost his valuables.
"The label has been inundated by messages and telephone phone calls from friends and well-wishers regarding an interview ("the interview, granted by one Dorcas Shola Fapson (aka Ms DSF)- the estranged lover of our artist, Mr. Abbey Elias (aka Skiibii)," it reads.
"In the interview, the estranged lover made inferences to the fact that she was robbed while on vacation with her ex-boyfriend. Specifically, she stated that her mobile phone, laptop and other valuables were stolen, while she and her ex-boyfriend were asleep at their resort in Zanzibar, Tanzania,
"Whilst the above matter has been referred to our lawyers for appropriate review and action, we wish to state for the records that;
"a. Skilbil and DSF once went on vacation to Zanzibar on 19th June 2022 and returned to Lagos on 25th June 2022.
"b. The trip was paid for by the estranged lover as a birthday gift to Skiibii, as she stated that she would not be around for Skiibii birthday-5th July 2022.
"c. The villa where Skiibii and the estranged lover lodged was robbed on 22nd June 2022, as well as other neighboring villas and the following items belonging to Skiibii were also reported missing- two diamond necklaces, one rose gold cartier wristwatch, diamond rings (4 pieces), one Iphone; and cash in different currencies.
"d. The matter was reported to the Tanzanian police immediately on 22nd June 2022 and statements of all the victims were taken, including that of Skiibii and his estranged lover
"e. Skiibii and his estranged girlfriend no longer felt safe in the said villa, accordingly, Skiibii booked and paid for a new villa for the rest of their vacation.
"f. Upon their return to Lagos, Skiibii bought a new iPhone for his estranged lover to replace her stolen phone.
"g. Prior to the trip, Skilbii had gotten his estranged lover a new MacBook pro laptop, which she did not travel with and as such it was her old laptop that was stolen. Accordingly, there was no need for Skiibii to replace this item.
"h. Skiibii's cartier rose-gold watch was stolen in the raid and he bought the silver variant of the watch in September 2022, as the stolen watch has not been recovered or found by the Tanzanian police. The new watch was purchased in South Africa and delivered to Lagos by Skiibil's friend Larry Gaga."
The statement added that the singer will take legal action against the actress for "defamation" in due course.
"Please remain assured that Skibii is a law-abiding citizen and he will be seeking redress for the defamatory statements made by the estranged lover in the court of law," it added.
Mr Eazi accuses Bad Bunny of sampling Joeboy's song without permission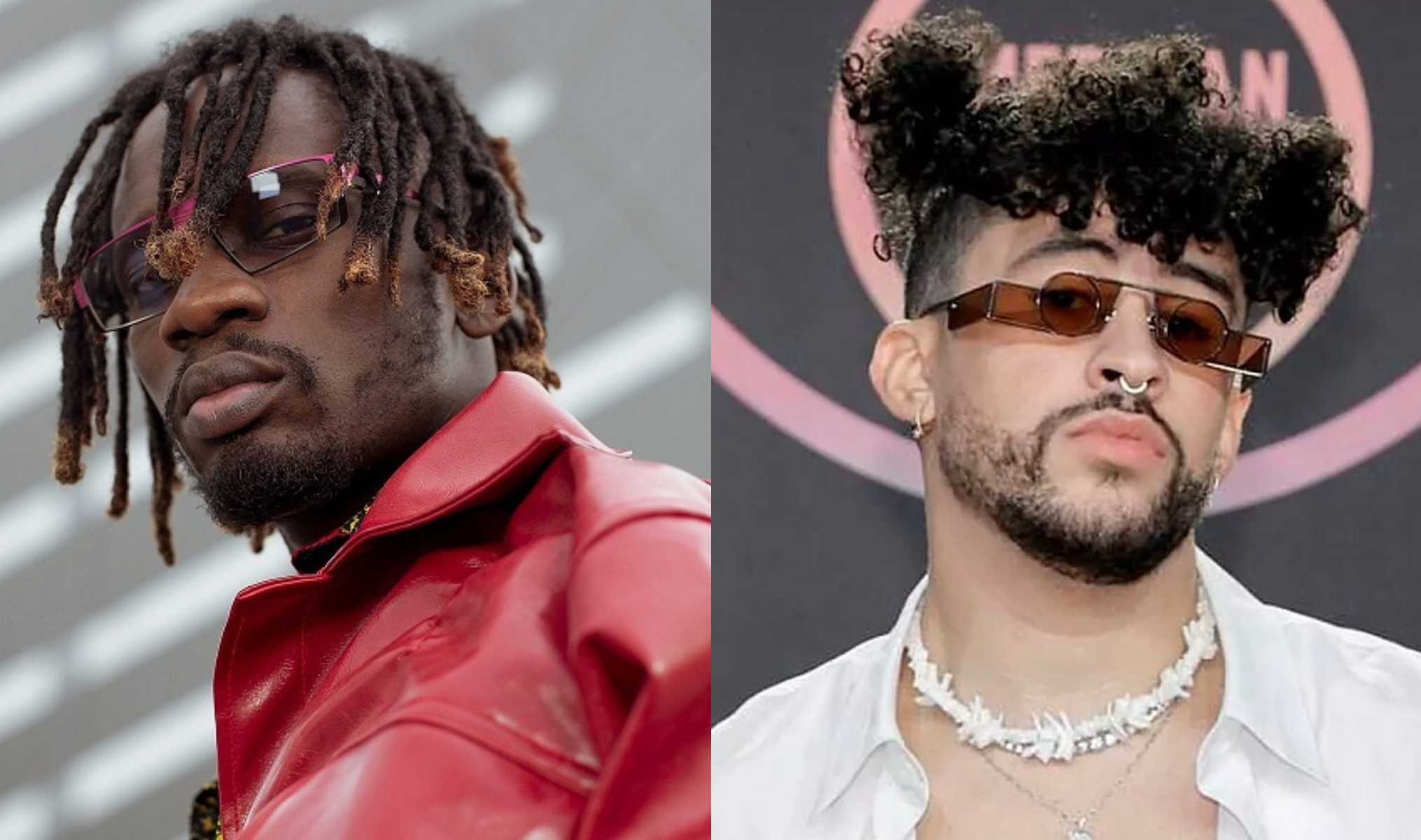 Mr. Eazi, the music executive, has accused Bad Bunny, the Puerto Rican rapper, of copyright infringement.
In a Twitter post, the Nigerian claimed Bad Bunny, born Benito Antonio Martínez Ocasio, ripped production elements off Joeboy who signed to Empawa, his talent incubator.
Eazi highlighted the songs involved as Joeboy's 'Empty My Pocket' and Bad Bunny's 'Enséñame a Bailar'.
Joeboy's song was published on Youtube in June 2021 while that of Bad Bunny was uploaded on the video-sharing platform in May 2022.
Streaming both songs on Youtube, the sound engineering appeared to be identical.
In a further callout via his LinkedIn, Mr. Eazi said all efforts to resolve the matter since May 2022 have proved abortive.
He claimed Bad Bunny recorded the song without undertaking a clearance process with Joeboy and Empawa.
Mr. Eazi also alleged that Rimas Music, Bad Bunny's record label, is also denying Joeboy and his producer their rights.
"The intent of Rimas Music is to blatantly appropriate young African creators' work for their gain without attribution," the music executive wrote.
"I founded emPawa Africa to protect and support African creative entreupreunors and artists with a virtuous ecosystem, believing that Afrobeats and Afropop would be today what we wished then it would become.
"I am sharing this story even if plagiarism accusations and copyright infringement lawsuits are nothing new in music, but in this specific case, it is an ill intent of robbery and abuse.
"As it is taking someone's song recording it and interacting with condescendence because we are African and independent label? We understand business. We know the value of our culture and friendships."
Bad Bunny is a Puerto Rican rapper-singer whose musical style is primarily defined as Latin trap and reggaeton.
The Puerto Rican is yet to react to the allegation — as of the time of this report.
Bimbo Ademoye gets epic surprise package from VJ Adams on 32nd birthday (Video)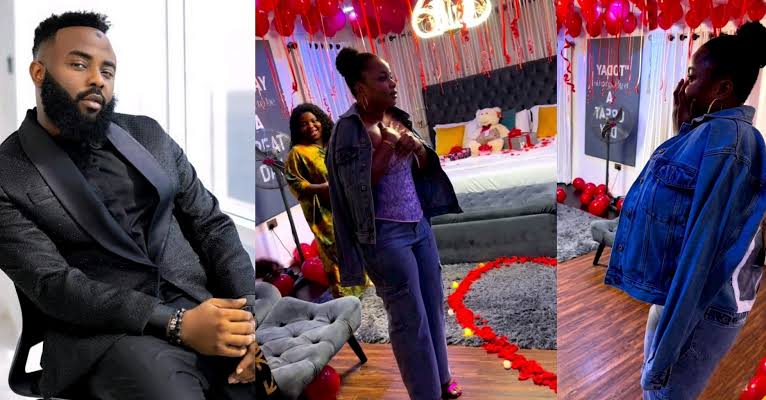 The spectacular birthday surprise that Nigerian video jockey VJ Adams gave to Bimbo Ademoye has left her stunned.
Today, the Nigerian actress Bimbo Ademoye turned 32 and was given a private and beautiful pre-birthday party by VJ Adams.
Adams brought along her family to the surprise private bash, saying he knows how much she loves family.
He captioned the lovely video with, "I know how much family means to you. Happy birthday, Queen. Intimate pre-birthday."
In another video on his story, the video jockey treated the actress to a private food date.
Rumors of the duo being together have been in the news since last year, with either of them confirming or refuting the news.
This gesture has gotten people talking about them as a couple again.
In addition, Kunle Remi, the on-screen partner and close friend of Ademoye, gave her a goat as a birthday gift.
Bimbo Ademoye was heard in a viral video saying, "Kunle sent this sht; what am I supposed to do with a goat?" How can he put my name on a goat? "I can't touch this sht."
Mr Ibu fumes as wife accuses him of violence and dating adopted daughter
Stella Maris, the wife to Mr. Ibu, the Nollywood actor, has called him out over alleged domestic violence.
In a now-viral video, the pair were seen engaging in a heated face-off, with the actor yelling at Maris.
"Don't let me get angry with you, do you hear me? Tell me what I want to hear right now. Stay there, are you mad?" the actor said.
Maris was heard in the video pleading with the film star. She also asked who is Chioma Jasmine to him.
"I get BP….who is Chioma now?" she had asked, further infuriating the actor.
In another clip, Maris claimed Mr Ibu was dating Jasmine who she described as his "girlfriend".
She also accused the actor, born John Okafor, of neglecting her and their children.
"My children dey here dey suffer. This man came to kill me. Don't tell me it is okay, you don't know what I am suffering. He came prepared to beat and kill me," she said in a mixture of pidgin and English.
"I ran away from him. He came from his girlfriend's house to come and beat me. He removed his wristwatch and was about to beat me, I pushed him and ran away.
"Look at where I am living, there is crack everywhere…inside house, there is water. Look at the car I am driving, nothing, my children do not eat, no school fees, and you are telling me to do what. Not today, your cup is full."
But reacting in an Instagram live session with Daddy Freeze, the actor denied the domestic violence allegations.
"She's my wife but there has been so much misunderstanding between us. That's because she doesn't want to understand the kind of person I am and my way of life," he said.
"One or two things happened and it became a quarrel so we went out to settle it. I didn't know she has something to push out on social media.
"When came back from the police station, she started saying all sorts of things about me. She insulted my daughter and said all hell of things about her.
"She also insulted me, saying different things on air. I didn't do anything to her."
The actor also dismissed the claim that Jasmine was his girlfriend and not his daughter.
Daniel Okafor, the second son of the actor, who also graced the live session, spoke on the matter.
"She (Jasmine) is 100 per cent (my father's) daughter, not biological but adopted right from childhood," he said.
"Maris, who is my step-mother, is being brainwashed by her friends….my own mother is married to another man, but she is in Lagos."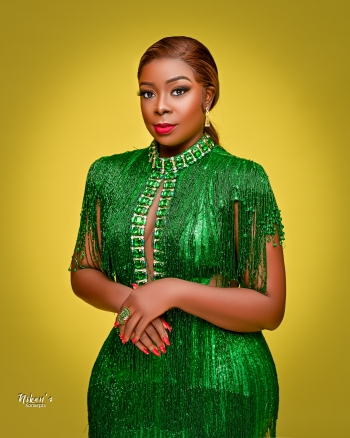 Bodex F. Hungbo, SPMIIM is a multiple award-winning Nigerian Digital Media Practitioner, Digital Strategist, PR consultant, Brand and Event Expert, Tv Presenter, Tier-A Blogger/Influencer, and a top cobbler in Nigeria.
She has widespread experiences across different professions and skills, which includes experiences in; Marketing, Media, Broadcasting, Brand and Event Management, Administration and Management with prior stints at MTN, NAPIMS-NNPC, GLOBAL FLEET OIL AND GAS, LTV, Silverbird and a host of others