Some women consider it a privilege to have affairs with pastors, says Adeboye
Enoch Adeboye, general overseer of the Redeemed Christian Church of God (RCCG), says he has observed that some women take pleasure in having "illicit affairs" with pastors.
Adeboye wrote on the subject in the church's Open Heavens devotional on Sunday.
The RCCG general overseer said popular pastors are usually the target of such ladies.
"Pastors are considered popular when they have many people following them as they follow Jesus Christ," he said.
"These followers can be called the pastors' sheep. The devil understands the principle in our memory verse for today, so these popular pastors are usually major targets for him.
"He knows that if he can get them to fall and even spoil their reputation, their sheep will scatter and he can begin to feast on them.
"In 2 Samuel 11:3-4, when David sent for Bathsheba to have an illicit affair with her, she consented because he was the king. There was a huge gap between the king and her husband who was an ordinary soldier.
"It may surprise you to know that there are some women who consider it a privilege to have illicit affairs with bishops, general overseers, apostles, senior pastors and so on.
"Yes, it is a sin, but the devil has blinded their hearts so much that they now see it as prestigious."
Adeboye said instead of criticising pastors who fall into such temptation, it is important to pray for them.
"This is why, instead of joining people to criticise popular pastors, you should be praying for them," he said.
"If you don't support what they are doing and you do not have direct access to them, talk to their employer (God) about it, rather than joining the devil to pull them down.
"Don't assume that they don't need your prayers. In fact, the more their influence, the more prayers they need.
"You should also pray for popular pastors because every now and then, they step into dangerous territories to preach the gospel. Some of them travel through dangerous roads and go to volatile regions to share the gospel of Christ. Some of them also have to relate with the high and mighty in the society, so they need boldness to tell the truth without compromise.
"With the boldness and wisdom needed to draw the high and mighty closer to God, imagine the impact it would have on their leadership and spheres of influence.
Believe me honestly, when you pray for them, you are praying for the body of Christ at large and God will bless you for it."
Seven tips to prepare for Ramadan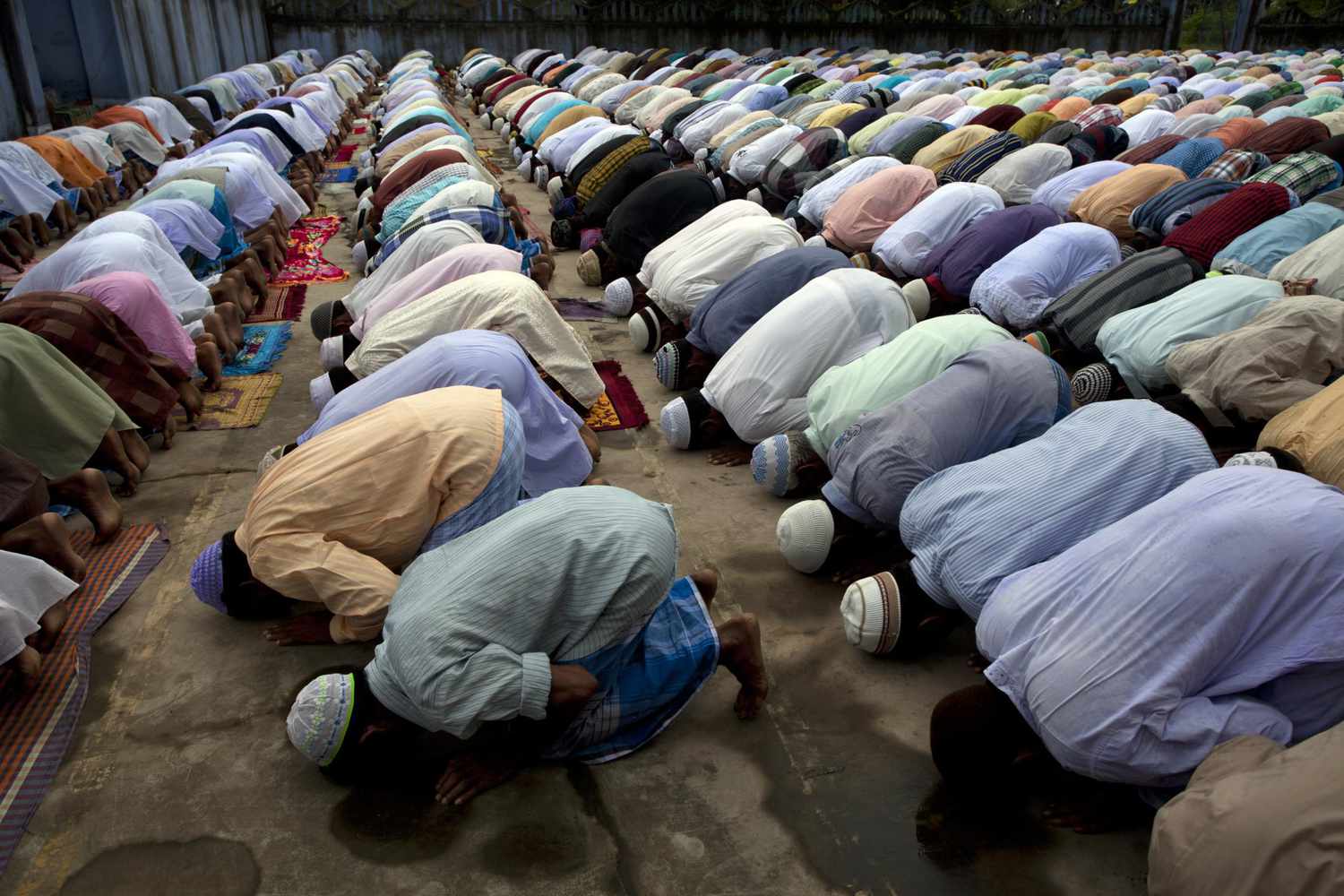 Ramadan, the most auspicious month of the Islamic calendar, is around the corner! During this period, Muslims abstain from food, water, sexual relations and bad deeds for 29-30 days from dawn to sunset.
Muslims around the world also use the month to redevelop or enhance their connection with Allah (SWT). So it is important to prepare adequately for it physically, spiritually, and mentally in order to get the best out of it.
To achieve this, here are ways to prepare for Ramadan.
Finish all pending fast
If you missed any fasts during the previous Ramadan, this is the best time to complete them.
With Ramadan around the corner, this should be the first thing on your mind.
You probably missed a fast during the last Ramadan because you got ill, pregnant, began menstruating, or starts traveling during Ramadan.
You're allowed to skip fast during these days but must make up for it on other days as stated in Quran 2 vs 184 – 185.
So now is the perfect time to repay them.
Set the intention
When it comes to acts of worship, setting a pure intention (niyah) is crucial in Islam.
So as Ramadan is approaching, set the intention to fast during this period only for Allah, for pleasing Him and nothing else.
Making pure intention also requires you to repent sincerely from all deeds that can rob you of the blessings that come with the holy month.
Remember, having pure intention will help keep your heart and mind active. You will also get to receive the best of blessings for your deeds.
Get your shopping done
This is one of the most important things to do in preparation for Ramadan.
A few days before Ramadan, you should do all your major shopping including groceries and every other thing that will be needed to make the month a seamless one.
This will help promote a healthy and balanced diet during the month.
Taking shopping out of the way before Ramadan will also help you give full focus on the act of worship during the month and get the most out of it.
Make a Ramadan checklist
Putting your goals into a list is a great way to maximize your productivity during Ramadan.
Create a list of goals and tasks you would like to achieve during Ramadan. Writing these goals/tasks down gives you the motivation to achieve them.
You can also hang the list somewhere you will always get to see it. Subconsciously, you will always have your goals on your mind which will make them easier to achieve.
Create a du'a (supplications) plan
Offering prayers and reciting dua is an indispensable part of Ramadan.
So to get the most out of the holy month, you need to have a supplication/prayer plan.
You can make plans on how to recite your regular important duas, read certain portions of the Quran, and pray a certain amount of extra prayers.
You can also hang the du'a around the house which will constantly remind you to recite it.
Visit the doctor
It is important to add this to your preparation list. This will help ensure that it is safe for you to fast.
Visiting your doctor before Ramadan if you have any concerns will save you a lot of trouble during the month.

Also if you are already on medication, you can meet your doctor to advise on how to revise the timings to fit into the fasting day.

Gather information
Learn about Ramadan; its meaning, its importance, and when and how to worship during the period. This will help you get internalise the significance of the month.
You should also get information about your prayer timing, iftar and fajr timing, and also close-by mosque where Taraweeh prayers are taking place.
You can even find out and attend any pre-Ramadan programmes or sermons to learn more about how to prepare for Ramadan.
Ramadan is a special month. It also holds a special place in the hearts of Muslims. May Allah keep us till then.
Allahumma ballighna Ramadan
"Oh Allah, allow us to reach Ramadan"
Ramadan: Sultan directs Muslims to look out for new moon tomorrow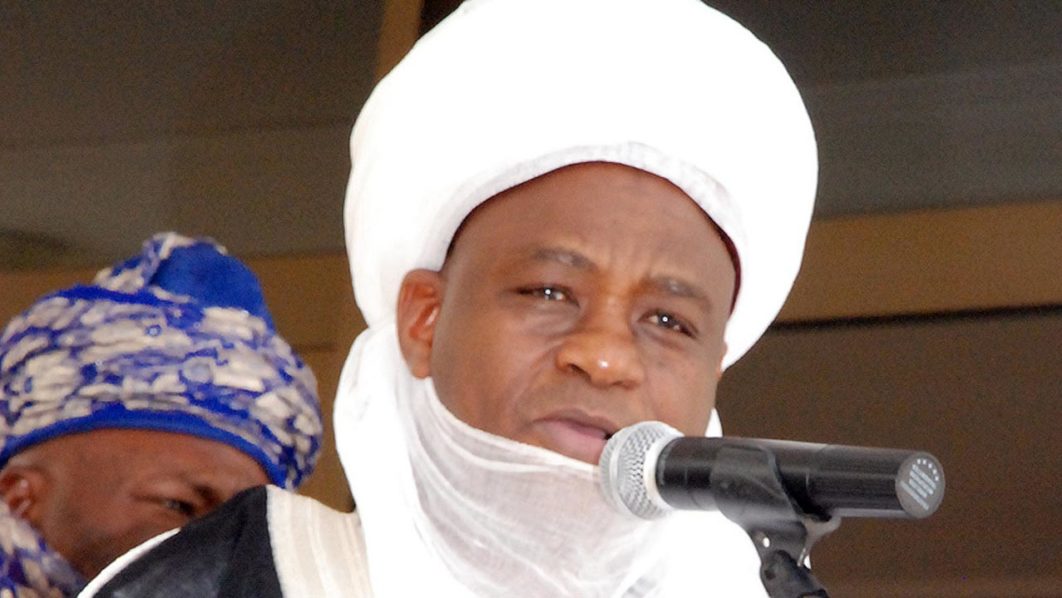 Muhammad Abubakar, Sultan of Sokoto, has asked Muslims to look out for the new moon — signalling the beginning of Ramadan — on Wednesday.
The Sultan made the announcement in a statement issued on Monday by Zubairu Usman-Ugwu, director of administration, Nigerian Supreme Council For Islamic Affairs (NSCIA).
Ramadan is a time for reflection when Muslims around the world observe fasting for 29 or 30 days.
According to the statement, if the moon is not sighted on Wednesday, the fast will begin automatically on Saturday.
"The Nigerian Supreme Council for Islamic Affairs (NSCIA), under the leadership of its President-General and Sultan of Sokoto, His Eminence, Alh. Muhammad Sa'ad Abubakar, CFR, mni, felicitates with the entire Muslim Ummah on the auspicious occasion of the forthcoming 1444 A.H. Ramadan fasting exercise. Council prays that may Allah spare the life of every Muslim to witness, participate fully in and benefit maximally from the noble act of worship (ibadah)," the statement reads.
"Consequent upon the advice of the National Moon-Sighting Committee (NMSC), the President-General enjoins the Nigerian Muslim Ummah to search for the crescent of Ramadan 1444 A.H. immediately after sunset on Wednesday, 29th Sha'aban, 1444 A.H. which is equivalent to 22nd March, 2022.
"If the crescent is sighted by Muslims of impeccable character on the said evening, then His Eminence shall declare Thursday, 23rd March, 2023 as the first day of Ramadan 1444 A.H. If, however, the crescent is not sighted that day, then, Friday, 24th March, 2023 shall automatically become the first day of Ramadan."
The Islamic calendar follows the phases of the moon, known as the lunar cycle, falling nearly 10 days earlier every year in the Gregorian calendar.
Meet pastors who prophesied 'Nigeria's 2023 election will not hold'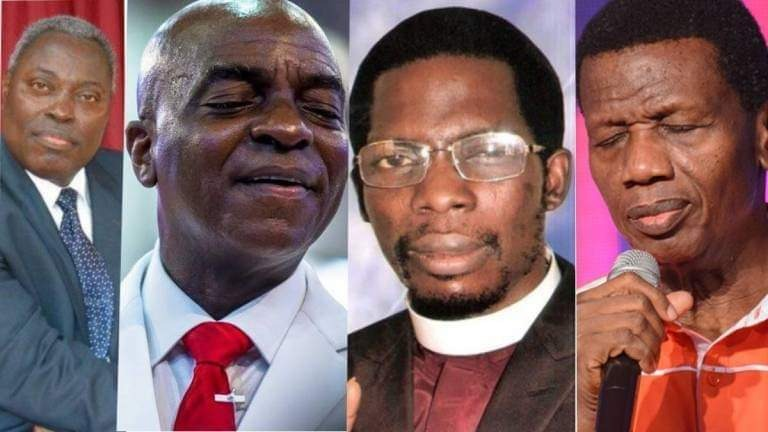 Prophecy is a divinely inspired prediction and instruction. Prophets are special beings in possession of spiritual gifts to communicate with heavenly bodies and predict future events before they happen. God uses prophets to communicate his commandments and give guidance.
There are several instances in the scriptures where prophets predict accurately and converse with God for direction and instruction.
However, several modern pastors have abused the power of prophecy. The problem of false prophets that occurred during the period of Paul, Barnabas has not disappeared, it is still occurring in the early Christian communities.
Recently, we published a report titled; '2023 Nigeria election: One God, one poll, nine prophecies and three winners'. In this report, pastors who claimed God spoke to them about winners of 2023 presidential election were highlighted.
It is a tradition for Nigerian pastors and prophets to predict election outcomes. Sometimes, they predict future events to demonstrate to their throngs of followers that they possess some sort of supernatural ability or able to discern God's genuine will.
While some pastors claimed that God told them about outcome of elections and winners of presidential election, some prophets prophecised that there would not be election in 2023.
As the electoral body, Independent National Electoral Commission (INEC) announces presidential results across the 36 states and the Federal Capital Territory (FCT), this reporter decided to compile a list of Nigeria pastors who prophecised that there would not be any election in 2023.
Apostle Paul Okikijesu
Apostle Paul Okikijesu of the Christ Apostolic Miracle Ministry prophesied that there will be no election in Nigeria in 2023 if the politicians refuse to change their ways.
According to him, presidential aspirants must stop shedding blood of the innocent.
According to his words; "Thus says the Lord: If the politicians refuse to change, there won't be any Election in 2023," Apostle Paul Okikijesu stated.
He continued; "If the politicians continue with bloodshed and continue to honour the darkness more than I the Lord; then no election will take place in Nigeria in 2023. No election will take place in 2023 if the presidential aspirants refuse to stop bloodshed.
"Thus says the Lord: No Election will take place; if the presidential aspirants refuse to stop bloodshed, if they refuse to cater for the poor and honour the religious advisers. If they refuse to cease seeking the lives of others, and stop seeking the downfall of each other; because these activities will increase from June 2021 until January 2022.
"Thus says the Lord: There will be no Election in 2023, if the presidential aspirants do not stop taking a swipe at one another. If they continue to investigate each other, in order to ruin one another's reputation; because these activities will lead to various mysterious events that will not make the Election take place," Apostle Paul Okikijesu stated.
Prophet Coming of the Lord
Ahead of the 2023 general election, a cleric of The Last Day Church of God called on Nigerians to pray against revolution in the country.
He particularly called on Christians and ministers of God to go into fervent prayers, noting that he sees a revolution and not election in 2023.
The cleric, known as Prophet Coming of the Lord, gave the revelation yesterday while speaking to journalists at his residence in Otokutu near Warri, Delta State, saying the lord revealed so many things in an encounter on his recent sojourn to a prayer mountain, stressing that the 2023 election will be tough.
He emphasised on the need for genuine Christians to embark on serious prayers to avert a revolution that will be worse than the #EndSARS protest, adding that many people will die as a result of "that mother of revolution that will come before, during or immediately after the 2023 elections.
"Nigerians, I am not seeing any election taking place, I am seeing a revolution not election. This revolution, the Lord said it would start like crisis and snowballed into war. They will burn police stations, and it will look like the continuation of #EndSARS protest. And this will be more than that protest. Vehicle will not move for more than one month."
The cleric stated that the revolution would be ignited by Nigerian youths in response to the economic situation in the country, adding that they will begin the revolution to foist on Nigerians their preference.
The clergyman was quick to warn the youths not to push the country into crisis that may end up claiming the lives of many promising youths, adding that if they want a change, it was only proper for them to pursue it in a manner that will not endanger the lives of other Nigerian citizens.
"They will kill policemen, soldiers and other security agents. Many youth corpers will die. We should prepare as Nigerians must pray against this not to happen and pray for peace. And the Lord said I should warn Nigerian youths to sit down as He is the one that will give power to whom He desires to give. That no one can give power except him," he said.
Apostle Dr. J.O Afolabi Okoto-Jesu
The founder of joyous miracle gospel church and ministry, Apostle Dr. J.O Afolabi popularly known as Okoto-Jesu declared that God told him that proposed 2023 election will not hold in Nigeria.
This was made known by the general oversea while dishing out prophecies for year 2023 to his church members during Iyanu-Ayo Okoto-Jesu World Outreach Sunday Service which was aired on social media platform.
'Our dearest people in the entire universe. It is God's word. That's how I was shown by God. It changeth not. There won't be election in 2023, he stressed.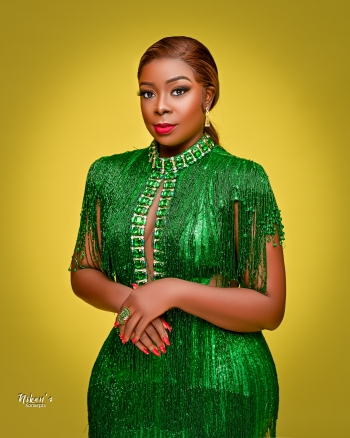 Bodex F. Hungbo, SPMIIM is a multiple award-winning Nigerian Digital Media Practitioner, Digital Strategist, PR consultant, Brand and Event Expert, Tv Presenter, Tier-A Blogger/Influencer, and a top cobbler in Nigeria.
She has widespread experiences across different professions and skills, which includes experiences in; Marketing, Media, Broadcasting, Brand and Event Management, Administration and Management with prior stints at MTN, NAPIMS-NNPC, GLOBAL FLEET OIL AND GAS, LTV, Silverbird and a host of others