Transcorp increases power generation to the National Grid as it commissions rehabilitated GT Unit 20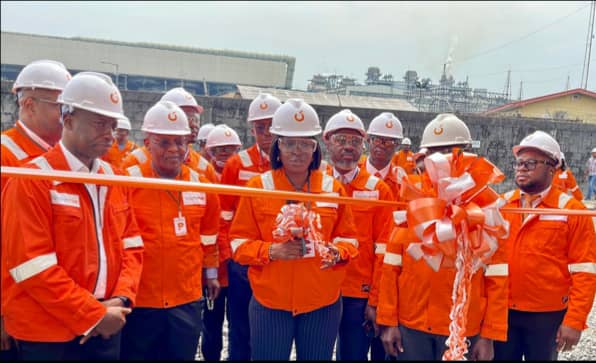 TransAfam Power Ltd, a subsidiary of Transcorp Group, has announced the completion of the rehabilitation of its Afam 5 GT unit 20 Gas Turbine power-generating unit located at Okoloma – Afam, Ndoki in Oyigbo Local Government Area of Rivers State.
The rehabilitated unit, which has been successfully commissioned and synchronized to the national grid, bringing an additional 138MW to its existing capacity.

Engr. Vincent Ozoude, MD/CEO of Transafam Power Limited expressed his delight about the newly rehabilitated unit, which is able to power up to 100,000 homes in a year. "Since the administrative handover of the Afam Power Plant in March 2021, we have been working diligently to realize the full potential of the plant.
We are pleased to have successfully completed the rehabilitation of GT20, having been out of service for over 15 years prior to our takeover.
We are glad to have achieved this feat, using a combination of our in-house resources and other local technical support, with about 20% of foreign expert support in the rehabilitation project, showing our commitment to local content development," Ozoude said.

"It is impressive how far we have come from 48MW average generation, when we took over, to raising production to 120 MW generation within the first two months," Ozoude added, as he expressed appreciation to the company's host community, Okoloma-Ndoki, and other stakeholders.

Dr. Owen Omogiafo, President and Group CEO of Transcorp, who was accompanied by the members of the Technical Committee of the Board of Directors, expressed delight at the commissioning of the rehabilitated Afam 5 GT 20 power generating unit, stressing its significance to Transcorp Group and their commitment to transforming the power sector in Nigeria.

"Our purpose at Transcorp Group is to Improve Lives and Transform Africa, one investment at time.
We are pleased at the progress we are making to expand access to electricity in Nigeria through our investments in the power sector," Dr. Omogiafo said. "You cannot achieve sustainable economic transformation without reliable power supply. It is that understanding that has led us at Transcorp, under the leadership of our Group Chairman, Mr. Tony O. Elumelu CFR to invest in the power sector.
We are happy with the progress we are making in our power plants and strive to continue to optimize our available generation capacity, with improved gas supply, which has become increasingly challenging.
We will also continue to build our local capacity by investing in human capital development and positive engagement with our host communities and stakeholders" Omogiafo added.

Transcorp Group had in 2013, through its power subsidiary, Transcorp Power Limited (TPL), acquired the 972MW gas-fired Ughelli Power Plant, which has since been phenomenally transformed.
With the acquisition of Afam Power Plc, Transcorp has further cemented its position as a key player in the power sector.
About Transcorp Group
Transnational Corporation plc (Transcorp Group) is Nigeria's largest leading diversified conglomerate with strategic investments and core interests in the power, hospitality, and energy sectors.
A publicly quoted conglomerate with a diversified shareholders base of about 300,000 investors, its notable assets include Transcorp Hotels plc (Transcorp Hilton, Abuja, Transcorp Hotels, Calabar, and Aura by Transcorp Hotels); Transcorp Power Limited, Transafam Power Limited and Transcorp Energy Limited (operator of OPL 281).
'24-hour electricity' — Anambra state government signs MoU on power supply with EEDC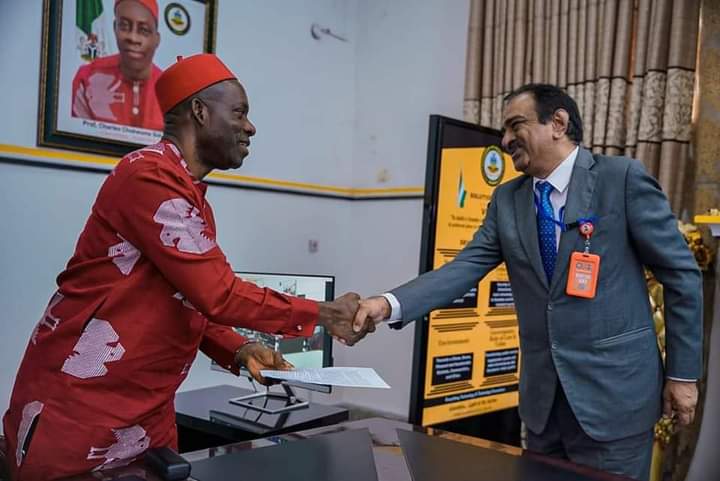 The Anambra government has signed a memorandum of understanding (MoU) with the Enugu State Electricity Company (EEDC) to guarantee steady power supply in the state.
The agreement was signed by Chukwuma Soludo, governor of Anambra, and Julius Emeka, commissioner for public utilities, while Emeka Offor, chief executive officer of EEDC, signed on behalf of his organisation.
Christian Aburime, chief press secretary to the governor, said the signing ceremony took place at the Anambra government house on Friday.
"Today, I signed a memorandum of understanding with Enugu Electricity Distribution Company (EEDC) to ensure that power supply in the state is available 24 hours a day, seven days a week," Soludo said at the event.
"The signing of the MoU took place today at the Anambra State Executive Council Chambers, Government House, Awka. Today is a historic day for the people and the state.
"I acknowledge that this signing will completely translate into positive changes, which is critical for the journey towards a liveable and prosperous homeland that cannot be achieved without a continuous supply of power.
"Long before I was sworn in as Governor of Anambra, I recognized the importance of power and deeply considered how it could be achieved in the shortest period for at least three to four major cities in the state What we did today was to consummate that marriage.
"The courtship began over a year ago, and I am overjoyed that the marriage has finally been consummated today. We must all work together to ensure that we have a stable and continuous power supply in Anambra State.
"Anambra is a state of which more than 60 percent of its non-land assets are domiciled outside of the state. If at least 25 percent of the proceeds are returned to Anambra, the state can become what we envision it to be.
"My message to the rest of Anambra's billionaires and millionaires is that wealth and net worth alone are insufficient. The question is, how much of your wealth and assets are domiciled in the state for Anambra to be the choice of destination to live, work, invest, relax and enjoy."
On his part, Offor said he is happy to contribute his quota towards 24/7 power supply in Anambra.
He added that more support is still needed, particularly from the legislative arm, on laws that would empower EEDC to achieve its goals.
Cash withdrawals: Banks comply with CBN's directive to operate on weekends
In compliance with the Central Bank of Nigeria's (CBN) latest directive, commercial banks have announced that their various branches will be open on weekends for customers to deposit and withdraw cash.
Earlier today, the CBN said that it evacuated banknotes from its vaults to commercial banks across the country.
This came after the Nigeria Labour Congress (NLC) threatened to embark on a strike from Wednesday next week, over the protracted cash shortage in the country.
The apex bank, in efforts to ease the circulation of banknotes of various denominations, also instructed all commercial banks to open for operation on Saturdays and Sundays.
Hours after the CBN directive was announced on Friday, major banks sent out emails, asking their customers to visit their branches at specific times on Saturday and Sunday for cash withdrawals.
In emails seen by newsmen, financial institutions such as Guaranty Trust Bank and Union Bank in Lagos said customers can visit their branches across the state between 9am and 4pm.
"All our branches will open on Saturday 25th, and Sunday, March 26th, 2023 from 9:00 am to 4:00 pm for cash deposits and withdrawals," Union Bank said.
On the other hand, Standard Chartered Bank said customers can access its facilities from 10am to 3pm.
"To ease the challenges faced in relation to access to naira cash, we are pleased to inform you that our branches… will open over the weekend for withdrawals and deposits of naira notes, Saturday, March 25, 2023, from 10.00 am to 3.00 pm and Sunday, March 26, 2023, from 10.00 am to 3.00 pm," the email reads.
Meanwhile, this is not the first time the CBN would instruct banks to operate on weekends.
We've distributed substantial naira notes to banks, says CBN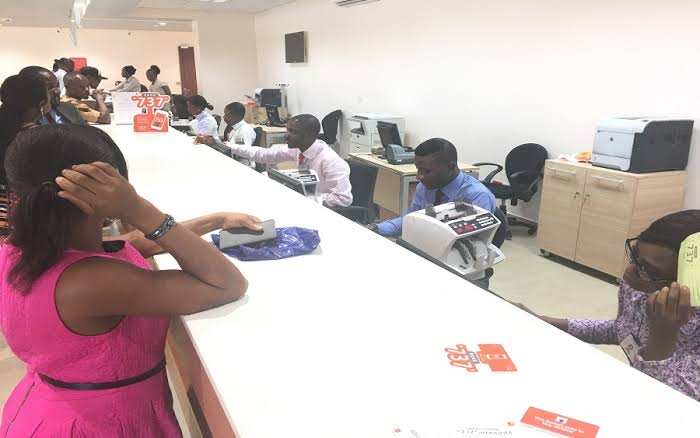 The Central Bank of Nigeria (CBN) says it has evacuated banknotes from its vaults to commercial banks across the country.
The apex bank said the measure is part of a coordinated effort to ease the circulation of banknotes of various denominations.
The CBN has also directed all commercial banks to open for operation on Saturdays and Sundays.
In a statement on Friday, Isa Abdulmumin, CBN spokesperson, said that a substantial amount of money, in various denominations, had been received by the commercial banks for onward circulation to their respective customers.
He said the CBN had directed all banks to load their automated teller machines (ATMs) as well as conduct physical operations in the banking halls through the weekends.
"Branches of commercial banks will operate on Saturdays and Sundays to attend to customers' cash needs," the statement reads.
Abdulmumin said Godwin Emefiele, CBN governor, would personally lead teams to monitor the level of compliance by the banks in various locations across the country.
He urged Nigerians to be patient as the current cash shortage would ease soon with the injection of more banknotes into circulation.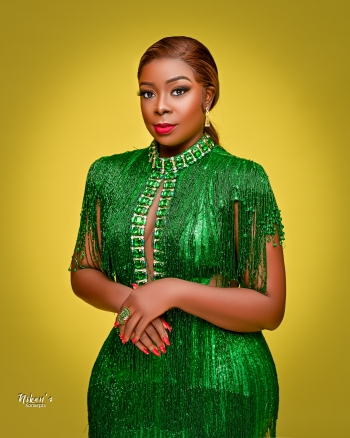 Bodex F. Hungbo, SPMIIM is a multiple award-winning Nigerian Digital Media Practitioner, Digital Strategist, PR consultant, Brand and Event Expert, Tv Presenter, Tier-A Blogger/Influencer, and a top cobbler in Nigeria.
She has widespread experiences across different professions and skills, which includes experiences in; Marketing, Media, Broadcasting, Brand and Event Management, Administration and Management with prior stints at MTN, NAPIMS-NNPC, GLOBAL FLEET OIL AND GAS, LTV, Silverbird and a host of others