US court dismisses Siasia's appeal over FIFA ban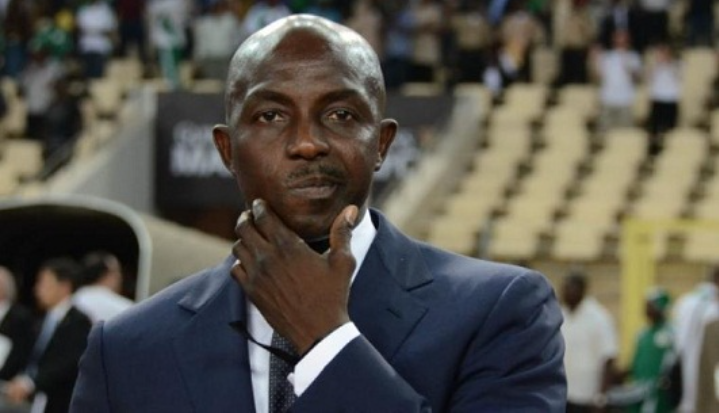 A US court of appeal sitting in New York has dismissed an appeal brought before it by Samson Siasia, former Super Eagles coach, seeking to overturn his five-year ban.
In a judgment delivered by a three-member panel on Thursday, the court ruled that Siasia failed to establish why a court in New York had jurisdiction over the case.
It added that the Nigerian failed to establish, in his suit, that FIFA, a body based in Switzerland, was "essentially at home" in New York.
The court also said although Siasia, who is based in the US, was banned from using a coaching licence issued by US soccer, his argument in that regard was not effective and barely supported by "conclusory statements."
The ruling also affirmed the decision of a New York district court that had earlier dismissed the case on December 29, 2021.
"Upon consideration, it is hereby ordered, adjudged and decreed that the order of the district court entered on December 29, 2021 is affirmed," the court statement reads.
"This case asks us to decide whether the district court properly dismissed Appellant Siasia's 5 Complaint for lack of personal jurisdiction over Appellee Fédération Internationale de Football 6 Association ("FIFA"), a Swiss entity. See Siasia v. Fédération Internationale de Football 7 Association, No. 21 Civ. 6516 (AKH), 2021 WL 5042974, at *4 (S.D.N.Y. Oct. 29, 2021).
"We 8 assume the parties' familiarity with the underlying facts, the procedural history, and the issues on 9 appeal, which we reference only as necessary to explain our decision.
"The record does not support the finding that Siasia made a prima facie showing of personal 6 jurisdiction under either theory.
Siasia's support for general jurisdiction relies on generalized 7 claims and poorly supported speculations of future activity that plainly do not suffice to render 8 FIFA 'essentially at home' in New York."
Dare and Nwankwo Kanu honoured at Maldives sports awards
Sunday Dare, minister of sports and youth development, has bagged a special recognition award in Maldives for his "impact on sports" in Nigeria since he assumed office in 2019.
The minister was honoured by Ibrahim Mohamed Solih, Maldives president, at the 2023 edition of the country's sports awards.
Solih said his team has been monitoring Dare's "progress" while commending him for revamping sports in Nigeria.
"I want people to know that we followed the progress of Hon. Sunday Dare over a period of time before deciding to honour him with this award and we believe his positive steps will continue to boost sports in Nigeria in the years to come," he said.
Also speaking, Ahmed Mahloof, Maldives sports minister, described the award given to Dare as a "reward for hard work within a short time in office."
Nwankwo Kanu, the former Nigerian international; Fabio Cannavaro, ex-Italy player; and David James, former England international, were also conferred with 'Sports Icons Awards' at the event.
In his remark, Dare thanked organisers of the event for the award.
"This is a challenge for me to do more in any capacity I find himself. It is also important to state that Nigerian youths should always put in efforts to make an impact in every area they find themselves because you don't know who is watching," he said.
A total of 108 people, including national athletes of Maldives, received awards in 18 categories.
Again, Edwards beats Kamaru Usman to retain UFC welterweight title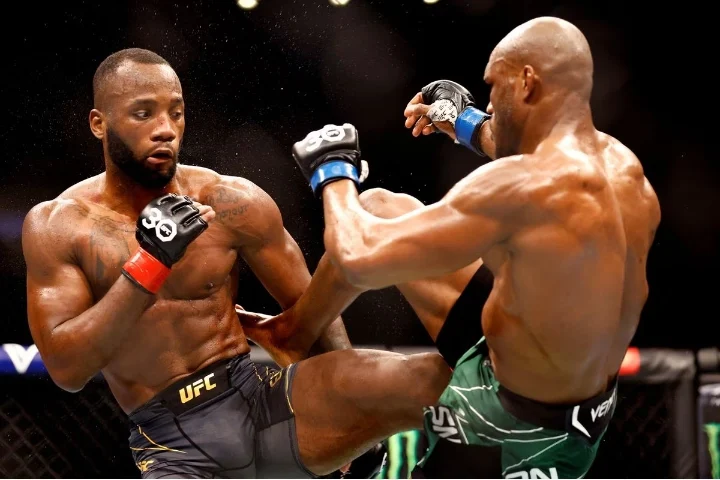 Leon Edwards has beaten Kamaru Usman to defend his welterweight title in a rematch of their thrilling clash at UFC 278.
The 'Nigerian Nightmare', who was incredibly motivated to take back the belt from his rival on Sunday morning, failed to savage his quest with a majority decision in favour of Edwards at the O2 Arena in London.
'Rocky', as Edwards is popularly called, got his game-plan to perfection and even survived a point deduction to claim his victory with a 48-46, 48-46, 47-47 on the judges score cards.
This would be the first time since 2016 that a British UFC champion will be defending a world title on home soil.
While it wasn't the outcome he wanted, Usman accepted the defeat and promised to comeback in the future to challenge for the title again.
"I think I did enough to win the fight but I knew it was a close fight," Usman said.
"Great game plan. I've always said it from the start, I knew I would see Leon again. I'm not done. I'll see him again. I've always gave him props for everything he's been able to accomplish. Much respect.
"I'm going to get back with my coaches. I can't sit for too long. Much respect to the fighters, we put it on the line for you guys each and every time."
Crystal Palace sack Patrick Vieira after 12-game winless run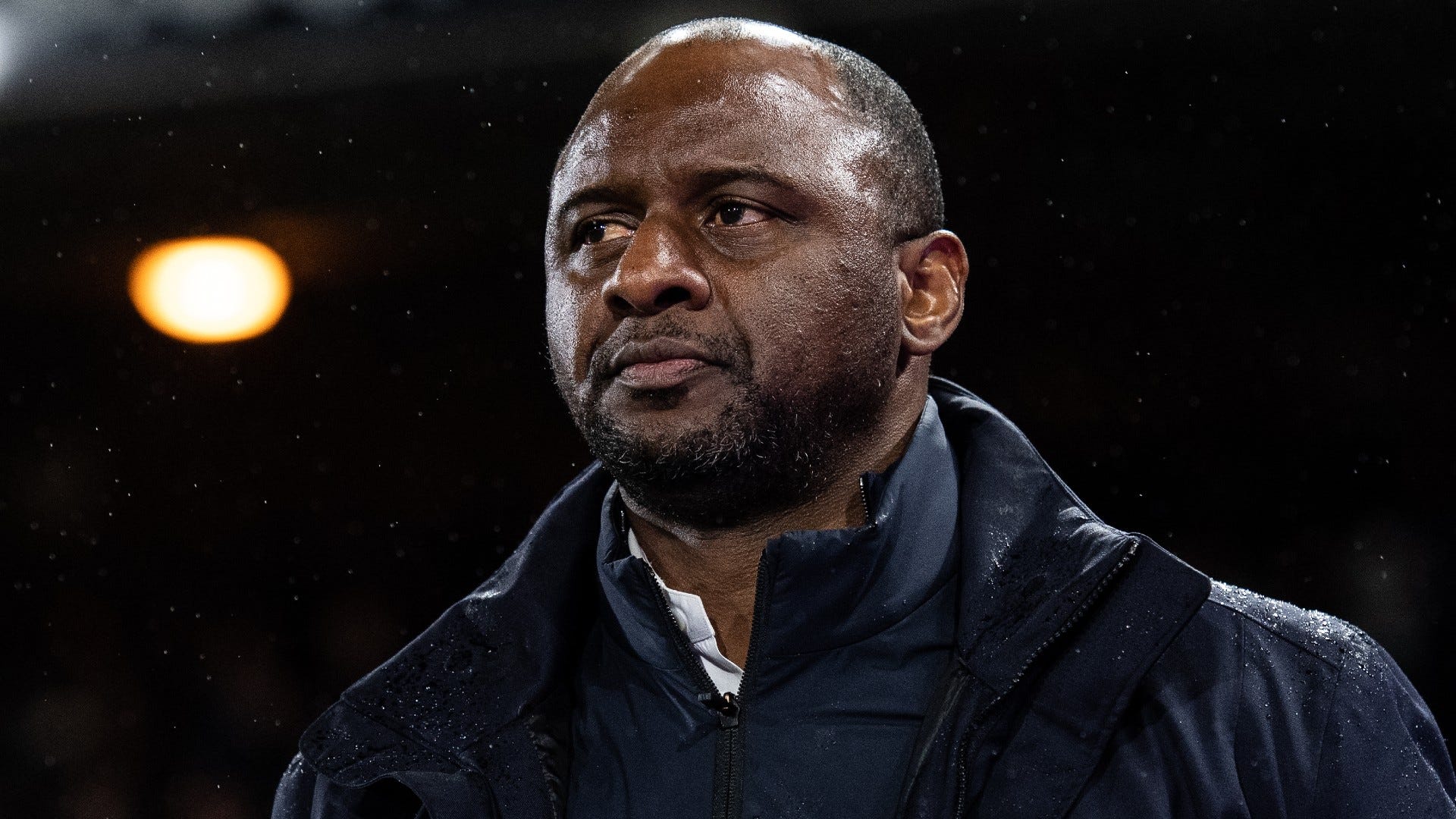 Patrick Vieira, former France international, has been sacked by Crystal Palace after failing to win any match in 2023.
The club announced the decision to part ways with its coach in a statement released on Friday.
Palace have been winless in the last 12 games in all competitions.
The team's last win in a competitive game was a 2-0 victory over Bournemouth in December 2022.
They are 12th in the English Premier League (EPL) and only three points above the relegation zone.
Speaking on the dismissal, Steve Parish, the club chairman, praised Vieira for his contribution to the club during his tenure, adding that the recent run of results necessitated a change.
"It is with enormous regret that this difficult decision has been made. Ultimately, results in recent months have placed us in a precarious league position and we felt a change is necessary to give us the best chance of retaining Premier League status," the chairman said.
"That said, Patrick's impact since joining us in the summer of 2021 has been significant, and he is held in the highest regard by myself, and all of his colleagues. He led the team to a Wembley FA Cup semi-final and respectable 12th placed finish last season playing some exciting football, which was a challenging and crucial campaign for the club given the changes we made to the squad prior to his arrival."
Vieira was appointed as Palace manager before the start of the 2021-22 season after spells at the helms of affairs in New York City FC and Nice.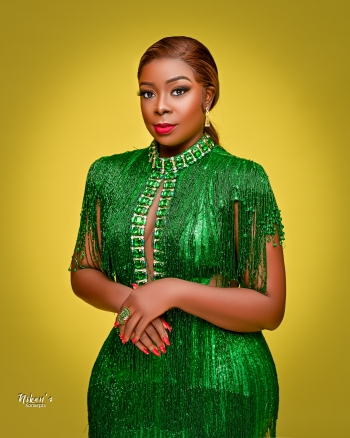 Bodex F. Hungbo, SPMIIM is a multiple award-winning Nigerian Digital Media Practitioner, Digital Strategist, PR consultant, Brand and Event Expert, Tv Presenter, Tier-A Blogger/Influencer, and a top cobbler in Nigeria.
She has widespread experiences across different professions and skills, which includes experiences in; Marketing, Media, Broadcasting, Brand and Event Management, Administration and Management with prior stints at MTN, NAPIMS-NNPC, GLOBAL FLEET OIL AND GAS, LTV, Silverbird and a host of others