Woman dumps husband, weds daughter's suitor in Kano
Malama Khadija, a married woman in Rano LGA of Kano state, has left tongues wagging after she dumped her husband and tied the knot with her daughter's suitor.
It is understood that the development occurred after Aisha, daughter to Khadija, rejected her suitor.
The incident has continued to elicit intense reactions across social media.
According to BBC Pidgin, Abdullahi Musa Rano, uncle to Khadija, called a local radio in the state on Monday to register his family's opposition to the union.
The woman's family also accused Hisbah commandant in Rano LGA of marrying off their daughter without their consent.
"She mounted pressure on her husband to divorce her just to marry the man. We can't do this shameful thing in our family which was why we refused to join them in marriage," he said.
"We are not happy with what Hisbah did and we want them to bring out our daughter. We want the general commandant and the state government to look into the matter."
Sabiu Sani, a resident of Rano, who is familiar with the matter, said Aisha rejected the suitor because she dislikes him.
Sani added that several efforts by the suitor to marry Aisha proved abortive.
"Her (Aisha's mother) felt instead of the family to lose the man (suitor), who she considers to be a good person, it would be better for her to marry him," he said.
"What happened is strange and that is why everyone is talking about it in our town."
Commenting on the development, Haruna Ibn-Sina, the state Hisbah commander, said the body has constituted a committee to look into the matter.
"Two days ago, I got information that a woman quit her marriage to marry her daughter's suitor, so I constituted a committee immediately to look into the matter," he said.
"We have invited all parties involved in the matter and the committee will soon be done with their findings. We'll let the media know the outcome of the investigation."
The Hisbah boss also described the case as a "very strange incident".
"Since I became Hisbah commander, this is the first time I will get this kind of report. It have not experienced it before," he added.
5 awesome benefits of being single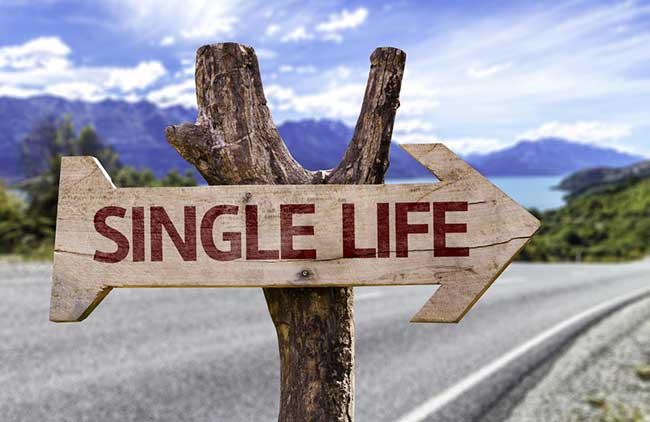 Often times, we are made to believe that people in relationships are happier than everyone else because they get to fall in love and do all those fun things.
But have you ever thought of the freedom of not having to share details of your life with anyone?
In today's increasingly modern world, being single can be a cherished state of mind – and here are five things you can enjoy.
Endless possibilities
When you are single, you are free of obligations, restraint and are less cautious when trying to mix with the other sex.
You can decide to hang out with friends of a different sex and have immense fun (and possibly go overboard) without feeling guilty or being extremely careful.
When single, your possibilities are endless and you can do anything you want to do.
No second-guessing yourself
When in a relationship, you have to consider the impact your actions will have on your better half.
You have to take into consideration their feelings and reception of certain decisions you may want to make or things you may want to do.
When single, you don't have to worry if your partner will approve or not. You are your own army, do as you like.
Do nothing against your will
Relationships demand occasional sacrifices and compromises.
You may not be a "nightclub person" but because your partner loves to hang out at night, and obviously won't want to go alone, you'd be compelled to tag along.
If you are single, you can decide to go to the beach whenever you want and stay indoors and Netflix endlessly if that's what you desire.
You have no one else to make happy but yourself.
You can be totally honest
We have all been in situations where we have had to give false compliments, lie about our whereabouts and give misleading status updates.
Many do it because they don't want their other half to be unhappy or insecure, hence, they'd rather lie for the sake of peace.
Single people can be totally honest because they owe no one any explanation.
Time to work on yourself
With the stress of the job and daily life, time for self-development is something not everyone can afford.
However, single people can take out time to reflect on past affairs, advance themselves, have time for friends and prepare for future relationships.
I want kids with my 85-year-old husband, says 24-year-old American woman
Miracle Pogue, a 24-year-old woman, who got married to Charles Pogue, an 85-year-old man, says she wants kids with her husband.
Charles proposed in February 2020, and the couple went on to wed last summer.
According to Daily Mail, Miracle, who is from Mississippi, said she is desperate to start a family with Charles and have started exploring the option of IVF.
"I want him to have another generation. We're looking to go to an IVF clinic to talk about our options," she said.
"We went to an IVF clinic before but we really felt the pre-judgment even though they don't know me and it was quite overwhelming.
"Now I'm forgetting it as long as they give me my baby. Maybe Charles's age will stop us from having children but I have an open mind. It may not work."
Miracle also shared her struggles with being married to her octogenarian husband.
She said she gets backlash on social media from people who accuse her of marrying Charles for his money.
"People were saying I'm using Charles, he doesn't know what's going on and saying I should be ashamed," she said.
"Of course, people mention finances but I'm a nurse. I was starting medical school when I met him."
She further said that she can provide for herself and it gives her joy to be chosen by him.
"I will be well off with or without Charles, it's a choice to be with him and it makes me feel good that he chooses me," she added.
"It's so crazy that people come after me, as he's the older one. He's with me of his own free will, he chose me."
Court dissolves Ganduje daughter's 16-year-old marriage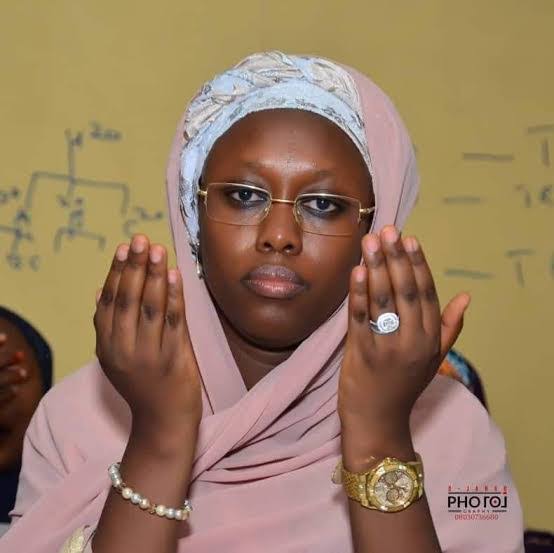 The Sharia court in Kano on Thursday dissolved the 16-year-old marriage between Asiya-Balaraba Ganduje, daughter to the governor of Kano, and Inuwa Uba.
Delivering a ruling, Abdullahi Halliru, the judge of the upper Sharia court, said the marriage was dissolved through Khul'i (divorce by Islamic means).
"The conditions the respondent earlier raised before the court should be based on Islamic Sunnah on Khul'i," the judge said.
Halliru also ordered the plaintiff to return the N50,000 paid as dowry by the respondent.
"Khul'i is strictly based on returning the dowry given to a woman, the condition should not affect her in anyway especially in giving out her wealth," the judge added.
Ibrahim Aliyu-Nassarawa, the counsel to the petitioner, told the court that his client insists on returning the N50,000 bride price received from her husband in exchange for the divorce.
The petitioner was in court seeking the dissolution of her marriage through Islamic means (Khul'i) as she claimed to be tired and fed up with Inuwa.
"Every woman who is living under strange conditions has a right under Islamic law to approach the court and seek for her marriage to be dissolved with the condition to return the dowry," the petitioner said.
On his part, Umar I. Umar, the counsel to the respondent, said the issue is beyond the payment of the N50,000 dowry.
"The respondent has four kids with the plaintiff, but all efforts to reconcile them proved abortive" Umar said.
He gave two conditions regarding some of his belongings.
According to Umar, the plaintiff should return all his client credentials, house certificates, cars and relinquish her rights in their joint rice company before he divorces her.