Fear grips customers as Binance stops USD deposits and withdrawals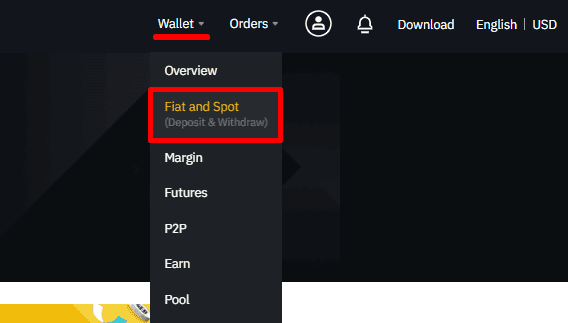 Crypto exchange, Binance has announced that it will temporarily suspend USD deposits and withdrawals on February 8th because of an administrative issue.
A Binance spokeswoman told WatcherGuru that affected clients would be notified individually and that the suspension would affect only 0.01% of monthly active users.
Though the information appears to be regular, crypto users have expressed worries on as many strong and successful crypto enterprises have experienced an unexpected crash in recent weeks.
"We are temporarily suspending USD bank transfers as of February 8th. Affected customers are being notified directly. All other methods of buying and selling crypto remain unaffected, including bank transfers using one of the other fiat currencies supported by Binance (including Euros), buying and selling crypto via credit card, debit card, Google Pay, Apple Pay, and via our Binance P2P marketplace" Binance spokesman said.
Also, the spokesman for Binance confirmed that "all other methods of buying and selling crypto remain unaffected," including bank transfers using one of the other fiat currencies offered by Binance.
Binance's hurriedly stated intention to suspend USD withdrawal and deposit is not the cryptocurrency company's first such abrupt measure. Something quite similar happened late last year.
The exchange announced the suspension of UDSC stablecoin withdrawals on December 12th, following the fall of FTX.
This brought about worry from users who predicted that the largest cryptocurrency company would face the same fate as FTX.
However, CEO Changpeng Zhao added in a tweet that, as the exchange witnessed an increase in USDC withdrawals, the exchange opted to suspend withdrawals because the banks that might honor them were closed.
Zhao's answer calmed the users' fears and suspicions.
Users are urged to remain calm and assured that nothing disastrous or terrible will happen to their funds as a result of this latest upgrade.
Users should expect a more detailed explanation of the administrative issue from the Binance team.
The company has shown to be one of the greatest and most honest cryptocurrency companies and so, there is no cause for concern.
The cryptocurrency exchange has no record of any wrongdoing or anomalies. Users can feel certain that nothing fishy is taking place.
Binance announced the debut of Binance Tax on Monday, a service that will endear many users to the platform while also ensuring taxation is easily tracked and computed.
'24-hour electricity' — Anambra state government signs MoU on power supply with EEDC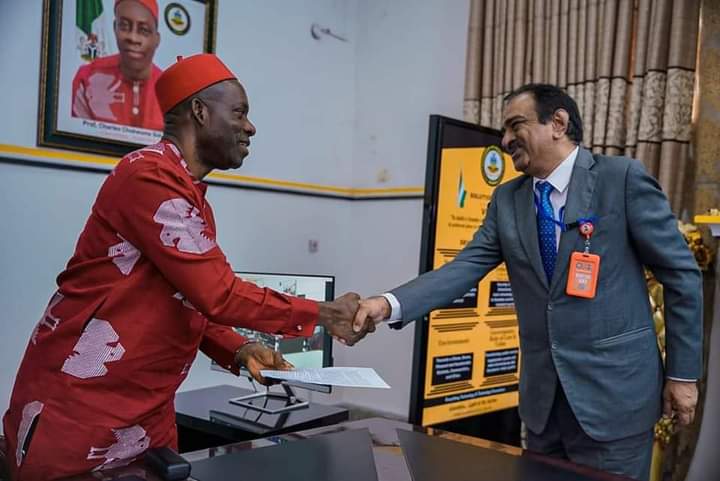 The Anambra government has signed a memorandum of understanding (MoU) with the Enugu State Electricity Company (EEDC) to guarantee steady power supply in the state.
The agreement was signed by Chukwuma Soludo, governor of Anambra, and Julius Emeka, commissioner for public utilities, while Emeka Offor, chief executive officer of EEDC, signed on behalf of his organisation.
Christian Aburime, chief press secretary to the governor, said the signing ceremony took place at the Anambra government house on Friday.
"Today, I signed a memorandum of understanding with Enugu Electricity Distribution Company (EEDC) to ensure that power supply in the state is available 24 hours a day, seven days a week," Soludo said at the event.
"The signing of the MoU took place today at the Anambra State Executive Council Chambers, Government House, Awka. Today is a historic day for the people and the state.
"I acknowledge that this signing will completely translate into positive changes, which is critical for the journey towards a liveable and prosperous homeland that cannot be achieved without a continuous supply of power.
"Long before I was sworn in as Governor of Anambra, I recognized the importance of power and deeply considered how it could be achieved in the shortest period for at least three to four major cities in the state What we did today was to consummate that marriage.
"The courtship began over a year ago, and I am overjoyed that the marriage has finally been consummated today. We must all work together to ensure that we have a stable and continuous power supply in Anambra State.
"Anambra is a state of which more than 60 percent of its non-land assets are domiciled outside of the state. If at least 25 percent of the proceeds are returned to Anambra, the state can become what we envision it to be.
"My message to the rest of Anambra's billionaires and millionaires is that wealth and net worth alone are insufficient. The question is, how much of your wealth and assets are domiciled in the state for Anambra to be the choice of destination to live, work, invest, relax and enjoy."
On his part, Offor said he is happy to contribute his quota towards 24/7 power supply in Anambra.
He added that more support is still needed, particularly from the legislative arm, on laws that would empower EEDC to achieve its goals.
Cash withdrawals: Banks comply with CBN's directive to operate on weekends
In compliance with the Central Bank of Nigeria's (CBN) latest directive, commercial banks have announced that their various branches will be open on weekends for customers to deposit and withdraw cash.
Earlier today, the CBN said that it evacuated banknotes from its vaults to commercial banks across the country.
This came after the Nigeria Labour Congress (NLC) threatened to embark on a strike from Wednesday next week, over the protracted cash shortage in the country.
The apex bank, in efforts to ease the circulation of banknotes of various denominations, also instructed all commercial banks to open for operation on Saturdays and Sundays.
Hours after the CBN directive was announced on Friday, major banks sent out emails, asking their customers to visit their branches at specific times on Saturday and Sunday for cash withdrawals.
In emails seen by newsmen, financial institutions such as Guaranty Trust Bank and Union Bank in Lagos said customers can visit their branches across the state between 9am and 4pm.
"All our branches will open on Saturday 25th, and Sunday, March 26th, 2023 from 9:00 am to 4:00 pm for cash deposits and withdrawals," Union Bank said.
On the other hand, Standard Chartered Bank said customers can access its facilities from 10am to 3pm.
"To ease the challenges faced in relation to access to naira cash, we are pleased to inform you that our branches… will open over the weekend for withdrawals and deposits of naira notes, Saturday, March 25, 2023, from 10.00 am to 3.00 pm and Sunday, March 26, 2023, from 10.00 am to 3.00 pm," the email reads.
Meanwhile, this is not the first time the CBN would instruct banks to operate on weekends.
We've distributed substantial naira notes to banks, says CBN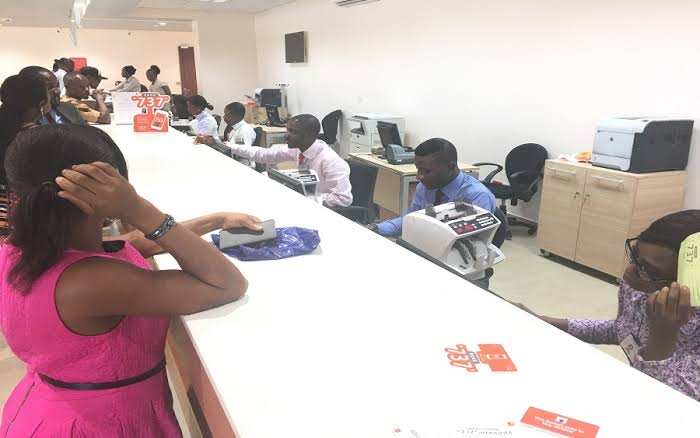 The Central Bank of Nigeria (CBN) says it has evacuated banknotes from its vaults to commercial banks across the country.
The apex bank said the measure is part of a coordinated effort to ease the circulation of banknotes of various denominations.
The CBN has also directed all commercial banks to open for operation on Saturdays and Sundays.
In a statement on Friday, Isa Abdulmumin, CBN spokesperson, said that a substantial amount of money, in various denominations, had been received by the commercial banks for onward circulation to their respective customers.
He said the CBN had directed all banks to load their automated teller machines (ATMs) as well as conduct physical operations in the banking halls through the weekends.
"Branches of commercial banks will operate on Saturdays and Sundays to attend to customers' cash needs," the statement reads.
Abdulmumin said Godwin Emefiele, CBN governor, would personally lead teams to monitor the level of compliance by the banks in various locations across the country.
He urged Nigerians to be patient as the current cash shortage would ease soon with the injection of more banknotes into circulation.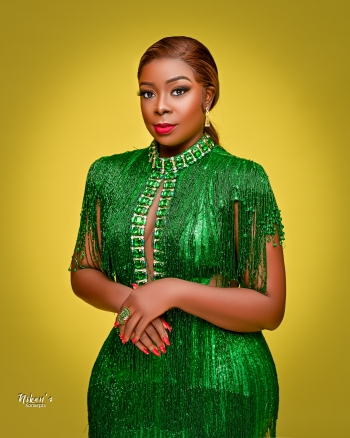 Bodex F. Hungbo, SPMIIM is a multiple award-winning Nigerian Digital Media Practitioner, Digital Strategist, PR consultant, Brand and Event Expert, Tv Presenter, Tier-A Blogger/Influencer, and a top cobbler in Nigeria.
She has widespread experiences across different professions and skills, which includes experiences in; Marketing, Media, Broadcasting, Brand and Event Management, Administration and Management with prior stints at MTN, NAPIMS-NNPC, GLOBAL FLEET OIL AND GAS, LTV, Silverbird and a host of others