Fidelity Bank MD, Nneka Onyeali-Ikpe and secretary, sentenced to six weeks imprisonment
Nneka Onyeali-Ikpe, the Managing Director of Fidelity Bank has been sentenced to six weeks in prison.
A chief magistrate's court in Ogba, Lagos sentenced Onyeali-Ikpe on Monday for disobeying a court order.
According to FIJ, the court, presided over by Magistrate Lateef Owolabi, extended the same sentence to Ezinwa Unuigboje, the bank's secretary, after finding both guilty of disobeying a garnishee order of court restraining the bank from allowing a judgment debtor access to his account.
Owolabi had on December 6, 2022, issued the garnishee order for 17 banks to not grant Enabulele Ozaze, a judgement debtor, access to his bank accounts until he paid a judgement debt of N2.8 million.
Ozaze was on October 13, 2022, ordered to refund one Jibrin Ahmed the sum of N2.8 million. This sum was money Ahmed had earlier paid to Ozaze for the purchase of a Toyota Corolla car.
Two months after Ozaze failed to refund, Owolabi ordered 16 banks to not allow him transact on any account.
On January 25, 2023, Ahmed told the court, via an affidavit, that Fidelity Bank had flouted the garnishee order.
He showed the court how Ozaze had been withdrawing funds from his account. He claimed that Ozaze had N3,165,759.05k in his account with Fidelity Bank as of January 12, 2023, when the garnishee order was served.
Three days after the order was served, Ozaze withdrew N725,547.80k from the account. The following day, he transferred another N251,305.90 out of the bank.
On January 17, Obianuju Nwosu, Zenith Bank's legal officer, confirmed they received the garnishee order on December 22, 2022, and apologised to the court for the transactions on the account.
On January 18, the court ordered that the managing director and the bank's secretary to appear before it to explain why they should not be sentenced to prison.
Both were absent on Monday. Owolabi ordered their immediate remand and instructed the Lagos State Commissioner of Police to effect their arrest.
EFCC extradites Nigerian woman, Florence Onyegbu, convicted in US over $1.8m fraud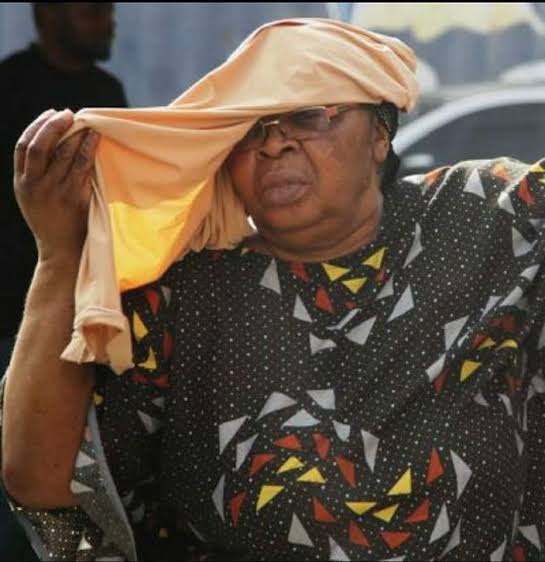 The Economic and Financial Crimes Commission (EFCC) says it has extradited Florence Onyegbu, a Nigerian, to the United States, over the violation of law bordering on the offer and payment of illegal remuneration in a health care matter.
The anti-graft agency announced the extradition of Onyegbu in a statement released on Friday.
EFCC said the Nigerian was extradited following a request from the US Federal Bureau of Investigation (FBI).
On February 14, 2011, a US court sentenced Onyegbu to 46 months in prison and ordered her to pay approximately $1.3 million in restitution.
The US department of justice said Onyegbu pleaded guilty to a one-count charge of offer and payment of illegal remuneration in relation to her home health company — De-Promise Home Health Services — located in Dallas.
"Onyegbu admitted that from January 2008 to July 2010, she paid between approximately $100 to $200 per month to multiple beneficiaries in exchange for their Medicare information," the US department of justice said in a statement released in 2011.
"She used the patients' information to falsely bill Medicare approximately $1.8 million for purported home health services, including skilled nursing services, physical therapy, speech-language pathology services, and occupational therapy.
"Onyegbu admitted that these patients neither qualified for nor needed the treatment. Her false claims to Medicare resulted in payments totaling more than $1.3 million to De-Promise Home Health Services."
EFCC said Onyegbu was arrested at her residence in the Ojodu area of Lagos on February 21, 2022.
"Upon her arrest, a national identity card with the name Janet Boi, as well as a Texas driver's license with the name Florence Enwerim Onyegbu, were found on her," the statement reads.
"The commission, on March 22, 2023, handed over Onyegbu to the FBI, following an extradition order granted by Justice Z.B. Abubakar of the Federal High Court sitting in Abuja on December 2, 2022.
"Onyegbu's travails began after she was arrested on February 12, 2011, in the U.S. and subsequently sentenced to 46 months imprisonment, following a guilty plea, over the violation of the U.S. Law bordering on the offer and payment of illegal remuneration in a health care matter.
"Although she was ordered to report for service of her sentence on April 4, 2011, she failed to surrender on that date.
"Consequently, she was further charged with failure to surrender for service of sentence in violation of U.S. Law on March 4, 2013."
EFCC arrests cleric, 27 others for alleged internet fraud in Kwara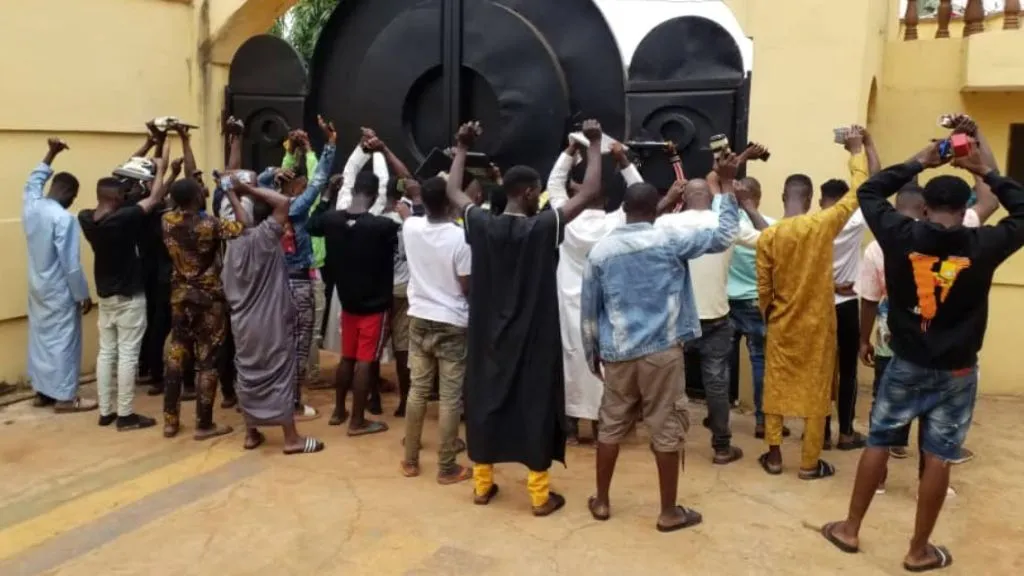 Operatives of the Economic and Financial Crimes Commission (EFCC) have arrested a cleric, twin brothers and 25 others for alleged internet fraud in Ilorin, Kwara state.
Wilson Uwujaren, the EFCC spokesperson, confirmed the arrest in a statement on Thursday.
Uwujaren said the arrest was carried out at the Mandate area of Ilorin, the Kwara state capital.
He said it followed actionable intelligence on the activities of fraudsters operating in the area.
"Preliminary investigation revealed the identity of the arrested suspects are six students and mining operator, among others," he said.
He said the items recovered from the suspects include 10 exotic cars, different brands of laptops, cell phones and printers, among others.
Uwujaren said the suspects would be arraigned in court upon the conclusion of ongoing investigations.
EFCC arrest yahoo boy who defrauded white woman of N104million
An internet fraudster, otherwise known as "Yahoo Boy", Aiosa Kelvin Orhue, has been arraigned by the Abuja zonal command of the Economic and Financial Crimes Commission, EFCC.
EFCC arraigned the "Yahoo Boy" before Justice C.E. Nwecheonwu of the FCT High Court, Kuje, Abuja on a three-count charge bordering on a love scam.
A statement issued by the Spokesman of the EFCC, Wilson Uwujaren said one of the counts against the suspect reads, "that you, Aiosa Kelvin Orhue (aka Fredrick Leonard) sometime in 2021, at Abuja within the jurisdiction of the Honourable Court, by false pretense and with intent to defraud obtained the sum of N104,000,000 (One Hundred and Four Million Naira) only from one Cheryldene Cook, that you are one Frederick Leonard who is in love with her and you made her believe that you are going to marry her which you knew to be false and you thereby committed an offence contrary to and punishable under Sections 1 (1)(a) and 1 (3) of the Advance Fee Fraud and Other Fraud Related Offences Act, 2006 respectively".
Another count reads, "Orhue (aka Fredrick Leonard), still claiming to be in love with Cherydene Cook and using the Instagram handle @burgerde defrauded her of the sum of $26,020 (Twenty Six Thousand and Twenty Dollars) only, an offence contrary to and punishable under Sections 321 and 322 of the Penal Code Act, Laws of the Federation (Abuja) 1990 respectively".
Kelvin, the EFCC image maker said, pleaded guilty to the charge.
Justice Nwechonwu consequently convicted and sentenced the defendant to one-year imprisonment with an option of a fine of N1, 000,000 (One Million Naira) only.
He is also to forfeit a three-bedroom semi-detached duplex located in Edo state, a Lexus E350 saloon car, the sum of N19,000,000 (Nineteen Million Naira Only) domiciled in Zenith Bank Account number 2256646614, all furniture in the above-mentioned house, the sum of $1,858.67 (One Thousand Eight Hundred and Fifty-Eight Dollars, Sixty Seven Cents)domiciled in Access Bank account number 1605720548, the sum of $1,000 (One Thousand Dollars only) domiciled in Access Bank account number 1478704498, iPhone 13 Pro Max and Samsung A31.
All items are to be forfeited to the Federal Government in restitution to the victim.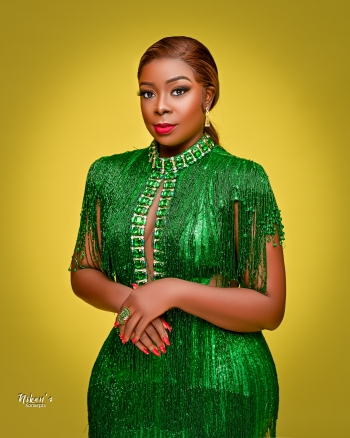 Bodex F. Hungbo, SPMIIM is a multiple award-winning Nigerian Digital Media Practitioner, Digital Strategist, PR consultant, Brand and Event Expert, Tv Presenter, Tier-A Blogger/Influencer, and a top cobbler in Nigeria.
She has widespread experiences across different professions and skills, which includes experiences in; Marketing, Media, Broadcasting, Brand and Event Management, Administration and Management with prior stints at MTN, NAPIMS-NNPC, GLOBAL FLEET OIL AND GAS, LTV, Silverbird and a host of others