EFCC extradites Nigerian woman, Florence Onyegbu, convicted in US over $1.8m fraud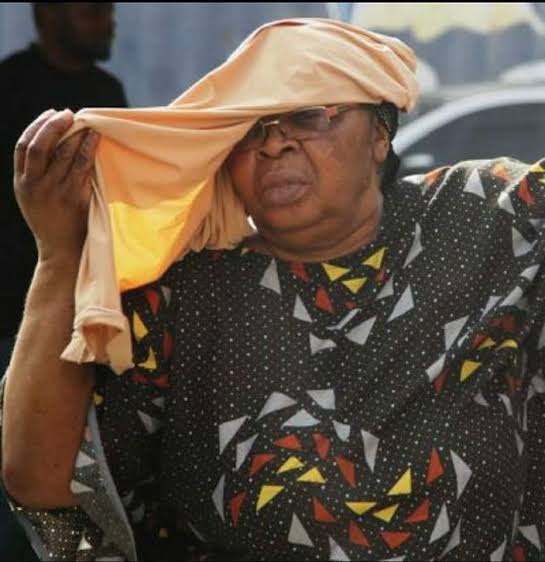 The Economic and Financial Crimes Commission (EFCC) says it has extradited Florence Onyegbu, a Nigerian, to the United States, over the violation of law bordering on the offer and payment of illegal remuneration in a health care matter.
The anti-graft agency announced the extradition of Onyegbu in a statement released on Friday.
EFCC said the Nigerian was extradited following a request from the US Federal Bureau of Investigation (FBI).
On February 14, 2011, a US court sentenced Onyegbu to 46 months in prison and ordered her to pay approximately $1.3 million in restitution.
The US department of justice said Onyegbu pleaded guilty to a one-count charge of offer and payment of illegal remuneration in relation to her home health company — De-Promise Home Health Services — located in Dallas.
"Onyegbu admitted that from January 2008 to July 2010, she paid between approximately $100 to $200 per month to multiple beneficiaries in exchange for their Medicare information," the US department of justice said in a statement released in 2011.
"She used the patients' information to falsely bill Medicare approximately $1.8 million for purported home health services, including skilled nursing services, physical therapy, speech-language pathology services, and occupational therapy.
"Onyegbu admitted that these patients neither qualified for nor needed the treatment. Her false claims to Medicare resulted in payments totaling more than $1.3 million to De-Promise Home Health Services."
EFCC said Onyegbu was arrested at her residence in the Ojodu area of Lagos on February 21, 2022.
"Upon her arrest, a national identity card with the name Janet Boi, as well as a Texas driver's license with the name Florence Enwerim Onyegbu, were found on her," the statement reads.
"The commission, on March 22, 2023, handed over Onyegbu to the FBI, following an extradition order granted by Justice Z.B. Abubakar of the Federal High Court sitting in Abuja on December 2, 2022.
"Onyegbu's travails began after she was arrested on February 12, 2011, in the U.S. and subsequently sentenced to 46 months imprisonment, following a guilty plea, over the violation of the U.S. Law bordering on the offer and payment of illegal remuneration in a health care matter.
"Although she was ordered to report for service of her sentence on April 4, 2011, she failed to surrender on that date.
"Consequently, she was further charged with failure to surrender for service of sentence in violation of U.S. Law on March 4, 2013."
Adegoke's murder: Receptionist bags two years jail term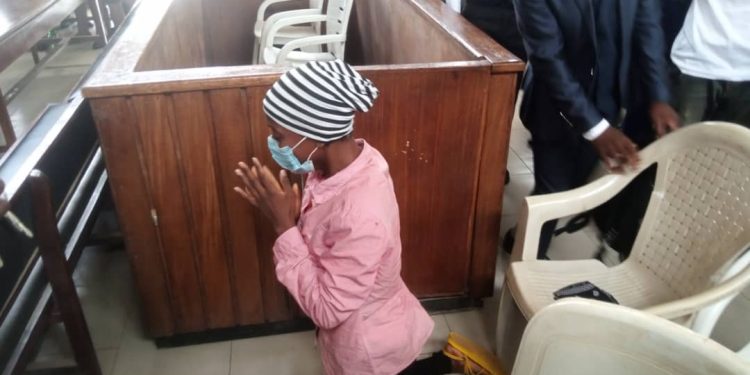 The receptionist at the Hilton Hotel, Ile-Ife Osun state, Adedeji Adesola, who lodged late Timothy Adegoke into the hotel, has been sentenced to two years imprisonment.
Adesola, faced trial along with Dr Rahman Adedoyin, owner of the hotel along with five other workers.
While Adedoyin, Manager and checker of the hotel, Adeniyi Aderogba and Oyetunde Kazeem were found guilty of murder among other charges, Adesola was convicted of manufacturing evidence.
The three convicts were sentenced to death by hanging for murder and unlawful killing of Adegoke, who was in Ile-Ife for his postgraduate examination in November 2021.
However, Chief Justice Oyebola Ojo adjourned sentencing on the conviction of Adesola till Wednesday on the ground of her counsel's Okon Ita and prosecution counsel, Fatima Adesina's allocution statement.
The duo pleaded with the court to tender justice with mercy considering the role of the convict in unearthing the hidden links in the crime committed.
During her judgement, Justice Ojo said, "Having carefully considered the allocution statement of the convict's counsel and the submission of the prosecution on the need to temper justice with mercy in respect of the convict, coupled with her sober posture throughout the duration of the trial, and equally being mindful of the circumstances surrounding the case of the defendant in this matter and not being unmindful of section 411 (2b)(3) of the law on this case, I hereby you, Adedeji Adesola to two years imprisonment starting from the first day of your arrest".
NDLEA busts Anambra drug syndicate importing fentanyl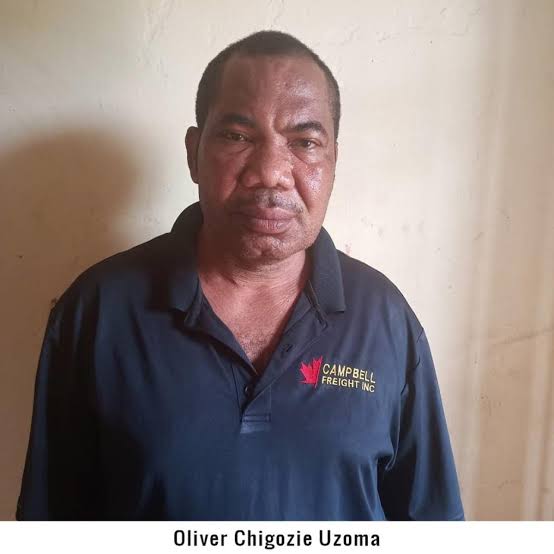 The National Drug Law Enforcement Agency (NDLEA) says its operatives have arrested members of a syndicate involved in the illicit importation and trafficking of Fentanyl, the lethal synthetic opioid.
According to a statement on Tuesday by Femi Babafemi, NDLEA spokesperson, the arrests were made on the heel of the agency's alert in November 2022 that there were plots to flood the Nigerian market with the drug.
Babafemi said the agency apprehended Odoh Collins Oguejiofor and Oliver Chigozie Uzoma members of the syndicate at Ogbogwu market, in Onitsha South LGA, Anambra state.
The agency described Ogbogwu as "the largest drug market in West Africa", adding that its officers raided the place after months of undercover monitoring.
"Oguejiofor was the first to be arrested while on a business mission with packets of 100 micrograms of Fentanyl, while the arrest of Uzoma, who is a major dealer in other illicitly manufactured pharmaceutical opioids, including Fentanyl, followed," the statement reads.
"While packs of liquid Fentanyl were recovered from Odoh, different quantities of banned and controlled drugs, including Fentanyl, were seized from Uzoma.
"They include Ampules of Fentanyl Injection; Ozempic solution for injection in pre-filled pens; Ampules of Sustanon 250mg/ml; Ampules of Rivavirin injection 200mg/2ml; Ampules of Erythropoietin injection; Ampules of Recombinant Anti Rho-D Immunoglobulin injection 300MG; Ampules of Pethidine 100mg/2ml solution for injection and Zoladex 3.6mg Goserelin."
The statement added that Fentanyl is a drug which is 100 times stronger than Tramadol and capable of causing mass casualty among the youth population.
EFCC arrests TikTok singer ShalliPopi for internet fraud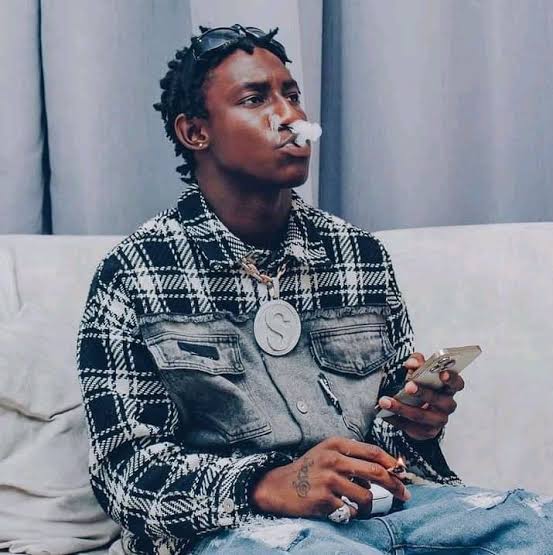 Operatives of the Economic and Financial Crimes Commission (EFCC) have arrested Crown Uzama, the popular TikTok musician better known as ShalliPopi, for alleged internet-related fraud.
In a statement on Tuesday, the commission said the TikTok musician was arrested alongside 30 other persons in the Barnawa area of Kaduna state.
According to the statement signed by Wilson Uwujaren, the EFCC spokesperson, the musician's manager was also arrested.
"Operatives of the Kaduna Zonal Command of the Economic and Financial Crimes Commission, EFCC have arrested a popular musician on TikTok, one Crown Uzama (aka ShalliPopi) and his manager, Ajayi Abdul Hafeez(aka 21 Badda) for alleged internet-related fraud," the statement reads.
"They were arrested alongside 29 other suspects, including four females: Glory Chinyere Kelvin Ogunwa l, Tina Ochonogor, Favour Baba Dawa and Joseph Judith Iya.
"The others are Adewale Adedokun, Yakubu Emmanuel Ojochememi, AbdulAzeez Temidayo Suleiman, Umoru Osioke AbdulAzeez l, Emmanuel Isaac Iwebo, Shuaibu Umaru Smart, Joel Kator, Gowon Titus, Emmanuel Daniel, Enough Etim Ekpo, Atano Timi Eben, Ijuo John Ochi, Paul Emmanuel Kaye, Uyit Victor and David Elijah Yachai
"Others include, Leche Precious Sokomba, Onoja Samuel Uroko, Cornelius Oyathekhua Agbodesi, Edigim Nosa Success, Azubuike Melchizedek Oniya, Usman Shereef, Victory Dennis Chiemela, Lambert Fortunetus Chikwado, Asoore King Oloruntoba and Malik Adanu Jibril.
"They were arrested following actionable intelligence about a proposed show by suspected Internet fraudsters at Barnawa, Kaduna. The suspects were arrested in sting operations at Disney Park Lounge, Epitome and Tomoso Hotels, all in the Barnawa axis of Kaduna."
The anti-graft agency said it recovered mobile phones, laptop computers, and two vehicles from the suspects.
The commission added that the suspects will be arraigned in court after an ongoing investigation is concluded.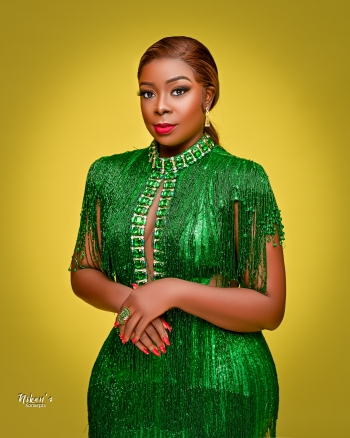 Bodex F. Hungbo, SPMIIM is a multiple award-winning Nigerian Digital Media Practitioner, Digital Strategist, PR consultant, Brand and Event Expert, Tv Presenter, Tier-A Blogger/Influencer, and a top cobbler in Nigeria.
She has widespread experiences across different professions and skills, which includes experiences in; Marketing, Media, Broadcasting, Brand and Event Management, Administration and Management with prior stints at MTN, NAPIMS-NNPC, GLOBAL FLEET OIL AND GAS, LTV, Silverbird and a host of others