Ghana removes fuel subsidy, creates special fund for refineries to stabilise energy sector
The Ghana National Petroleum Authority (NPA) says the country has implemented regulatory measures, including the removal of fuel subsidy, to ensure stability across its downstream sector.
Abdul Hamid, chief executive officer (CEO) of NPA, spoke during a presentation at the ongoing Africa Refiners and Distributers (ARDA) week 2023, in Cape Town, South Africa.
He said the measures were implemented in response to the global oil and gas market volatility caused by the Russian-Ukraine war and energy transition-related policies.
"For the first time in 30 years, we have installed fuel caps as a measure to intervene and to control market instability," he said.
Hamid said this has helped to restrict uncontrolled increases in fuel and energy prices at the peak of the global market instability since the conflict between Russia and Ukraine started.
NPA boss also spoke about the 'gold-for-oil' program, in which the country is leveraging its vast gold resources to buy petroleum from international markets.
"We exchange gold directly for petroleum products from international firms. We buy the gold directly from large and small mining firms and exchange it with petroleum. This has stabilised our industry and kept energy prices affordable," he said.
'GHANA HAS REMOVED ENERGY SUBSIDIES'
Speaking on more reforms implemented in the industry, Hamid said the Ghanaian government, through the NPA, has also removed energy subsidies.
"We have removed subsidies and deregulated our markets. Industries were shutting down because government was finding it hard to find the money to provide subsidies and to this day industry is being powered by investments in the private sector and there are no complains of supply," he said.
"We are ensuring affordability and security for the vulnerable consumers through the removal of energy subsidies."
Hamid said the NPA has also created a special fund to assist refineries in boosting their capacity to 50 barrels of oil in order to meet the country's growing demand.
He explained that this was due to the lack of adequate refinery capacity, which he stated was one of Ghana's major challenges impeding the exploitation of local oil and gas resources to drive energy sector growth.
"Ghana has also ensured the NPA is a one-stop-shop for everything required for firms to participate in the country's oil and gas industry. By so doing, we have the time spent in registering and getting projects and firms up to the ground," Hamid said.
The NPA CEO also highlighted the roles of the gas master plan, the renewable energy plan and trade policy in maximising the country's energy mix diversification.
He added that the exploration of liquefied petroleum gas, as well as natural gas, will boost electricity generation, consumer access to clean cooking, and ensure environmental sustainability.
"There must be a healthy balance of energy equity, accessibility and environmental sustainability in driving energy market growth," Hamid said.
"We want to transform through natural gas which is the cleanest form of energy to date, while accelerating local content development. We also want to use carbon credits to innovate our financing mechanisms."
Hamid also called for increased collaboration between African countries and downstream sector players, as well as between private and public sector institutions, to ensure energy supply security and affordability.
'They will be resolved quickly' — Emefiele apologises for failed electronic transactions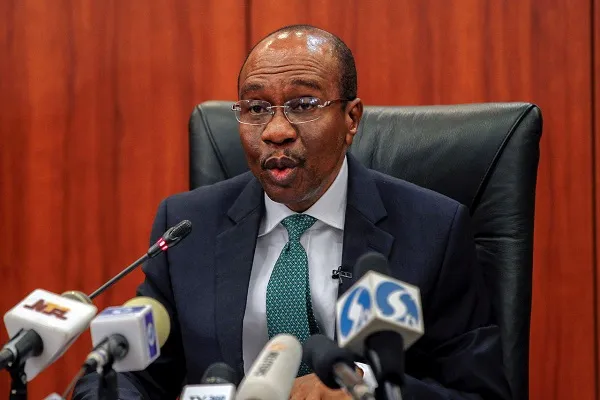 Godwin Emefiele, governor of the Central Bank of Nigeria (CBN), has apologised to Nigerians for the rise in failed electronic banking transactions.
The CBN boss spoke at the end of the two-day monetary policy committee meeting in Abuja on Tuesday.
Since the implementation of the naira redesign policy and subsequent cash shortage, Nigerians have had a terrible time experiencing successful banking transactions made through their mobile apps, USSD platforms and debit cards.
Speaking on the matter, Emefiele said the apex's bank payments system management department made efforts to ensure that downtime on electronic banking channels were quickly resolved.
"I must apologise. Yes, online channels fail. But no doubt it is as a result of the deluge of online transactions that hit the banking industry. But it is being resolved," Emefiele said.
"On a daily basis, our payments system management department monitor the online payment platforms so as to make sure that when there is a downtime, they are quickly resolved so that transactions can go on smoothly."
He also praised fintechs for facilitating smooth transactions for Nigerians by reducing the strain on traditional banks.
On money supply, Emefiele said the implementation of the naira redesign policy has resulted in the reduction in currency outside the banks.
"At the beginning of the naira redesign policy we said that there was about N3.23 trillion in circulation out of which only N500 billion was held in the banking system, while N2.73 trillion was outside the banks," the CBN governor said.
"It was published yesterday that currency in circulation is close to N1 trillion. CBN will continue to pump the newly redesigned currency into the market.
"The truth is that at some point we will need to reassess to know whether the currency in circulation has attained an optimal level so as to put in place measures to ensure that we don't go to the level where we were when people kept money outside the banking system for their own benefits".
5 best places to live in Lagos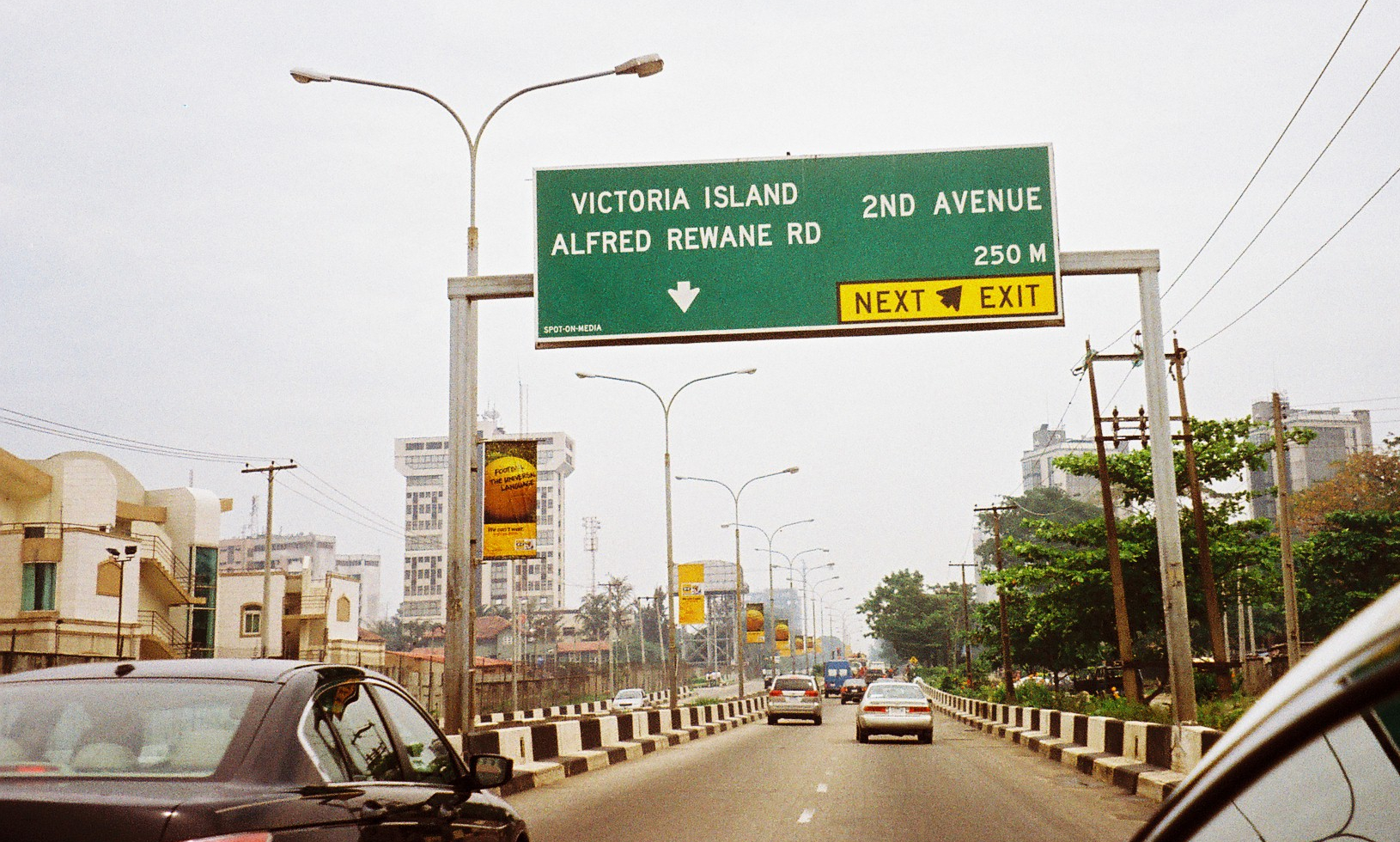 We'll be ranking this based on crime and safety, accessibility, quiet and peaceful domain and ideal environment for families.
Currently planning on moving or buying a house in Lagos? Then you should consider this places in Lagos, especially if you have kids.
We'll be ranking this based on schools, crime and safety, accessibility, quiet and peaceful domain and ideal environment for families.
1. Ikoyi
Ikoyi is one of the best neighbourhoods on the coveted Lagos Island. It has some great schools and plenty of choices to make a pick from, from nursery through secondary. Crime and safety rank favourably, and the quiet and peaceful feel of the place makes for just the ideal environment for families.
2. Yaba
Yaba located on Lagos mainland is known as the Silicon Valley of Nigeria. Majority of internet start-ups like Co-Creation hub, Andela and others has turned Yaba to one of the most sought-after locations.
Yaba may not be better than many places in terms of housing and economics, but it has good public schools and generally an ideal environment for families. The nightlife is unlike any other, with trendy eateries, hip bars and stylish clubs aplenty.
It also accommodates major schools in Lagos like The University of Lagos located in Akoka, Queens College and Yaba College of Technology making Yaba a place for the younger generation.
3. Ikeja
Ikeja is regarded as the central business district of Lagos. It houses most government parastatals with both the Governor's office and government house located in Ikeja.
Ikeja is also a highly industrial area with several companies and really good schools.
Let's not fail to mention the Government Residential Areas that are very conducive for your children.
4. Magodo
Although Magodo lies toward the outskirts of Lagos in close proximity to Ikeja and Ojodu Berger. Magodo is basically a residential area that is known to be home to some affluent people of society.
It may not be better than many places in terms of accessibility, but it has good public schools and generally an ideal environment for families.
5. Lekki – Ajah
Lekki to Ajah axis is another area in Lagos that offers an excellent setting for families looking to settle in the state.
Ajah might sound like some remote middle-of-nowhere place, but it actually does offer some great employment opportunities.
When you throw in additional perks such as friendly residents, great schools and jobs that are just around the corner, and top-notch medical facilities, you couldn't wish for more.
Buhari has approved exemption of telecoms sector from 5% excise duty, says Pantami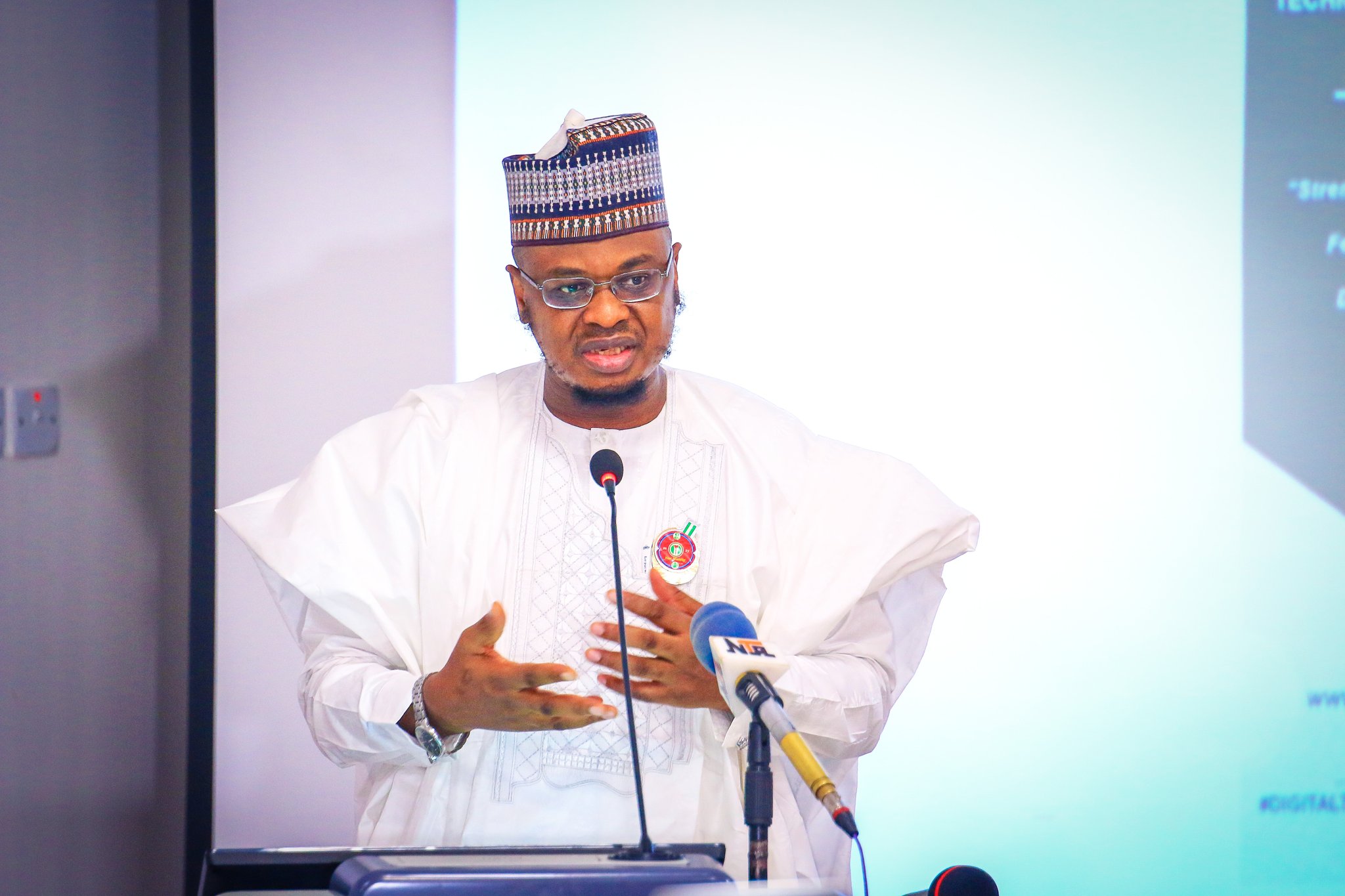 Isa Pantami, minister of communications and digital economy, says President Muhammadu Buhari has approved the exemption of the telecommunications sector from the proposed 5 percent excise duty.
Isa Pantami, minister of communications and digital economy, disclosed this on Tuesday at a news conference organised by the presidential review committee on excise duty in Abuja.
In May 2022, Buhari had approved the collection of a 5 percent excise duty on telephone recharge cards and vouchers.
The charge was part of new items on the list of goods liable for excise duty in the country's Finance Act.
Excise duty is a levy charged at the time of manufacturing. It is also a form of indirect tax on the sale or consumption of certain goods, products, services or activities such as tobacco, alcohol, narcotics, gambling etc., mainly to discourage their use and consumption.
Nigeria's Finance Act has extended the list to include beverages, non-alcoholic drinks and many others.
Zainab Ahmed, minister of finance and national budget, had in July last year, said the government would begin the implementation of the 5 percent inclusive excise duty on telecommunications services in Nigeria.
The statement triggered widespread criticism from Nigerians, including telecom operators, and Pantami who faulted the timing and process of implementation, saying he was not informed.
In September, the minister announced that the 5 percent excise duty on telecommunications services had been suspended.
'NO NEED FOR EXCISE DUTY IN TELECOM SECTOR'
Speaking on the issue at the press briefing on Tuesday, Pantami said Buhari had on March 6 approved the exemption of the digital economy sector on from the 5 percent excise duty because it would harm Nigerians.
He said 41 categories of taxes, levies, and charges are already in the digital economy sector; hence there is no justification for an additional excise.
"There is no need for excise duty in the telecom sector because the industry is already heavily taxed up to 41 taxes," the minister said.
"The sector has been contributing hugely to Nigeria's economy; more tax burden destroys the industry.
"We increased revenue generated by 594 percent from N51 billion quarterly to N481 billion quarterly.
"This is the only sector where the prices of services have been reduced. There is no justification for the government to impose more burden on its poor Citizens.
"Many micro, small, and medium enterprises (MSMEs) and small medium enterprises (SMEs) depend on the sector for survival; if the tax is increased, the impact will take a toll on these businesses."
On his part, Umar Danbatta, executive vice-chairman, Nigerian Communications Commission, (NCC), reiterated the commission's commitment to improving the telecom industry.
Danbatta said the reduction of data had been the main target of the commission, adding that the average 1 gigabit of data had dropped to N335 from N350.
He also urged Nigerians to report mobile network operators charging exorbitant prices for data.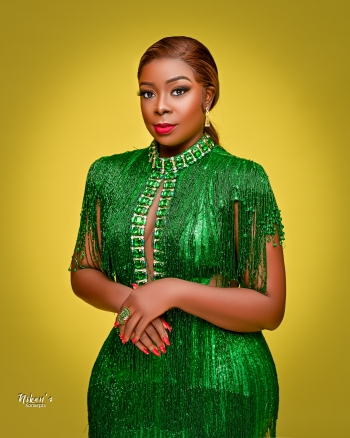 Bodex F. Hungbo, SPMIIM is a multiple award-winning Nigerian Digital Media Practitioner, Digital Strategist, PR consultant, Brand and Event Expert, Tv Presenter, Tier-A Blogger/Influencer, and a top cobbler in Nigeria.
She has widespread experiences across different professions and skills, which includes experiences in; Marketing, Media, Broadcasting, Brand and Event Management, Administration and Management with prior stints at MTN, NAPIMS-NNPC, GLOBAL FLEET OIL AND GAS, LTV, Silverbird and a host of others