Here are 5 side-effects of eating beans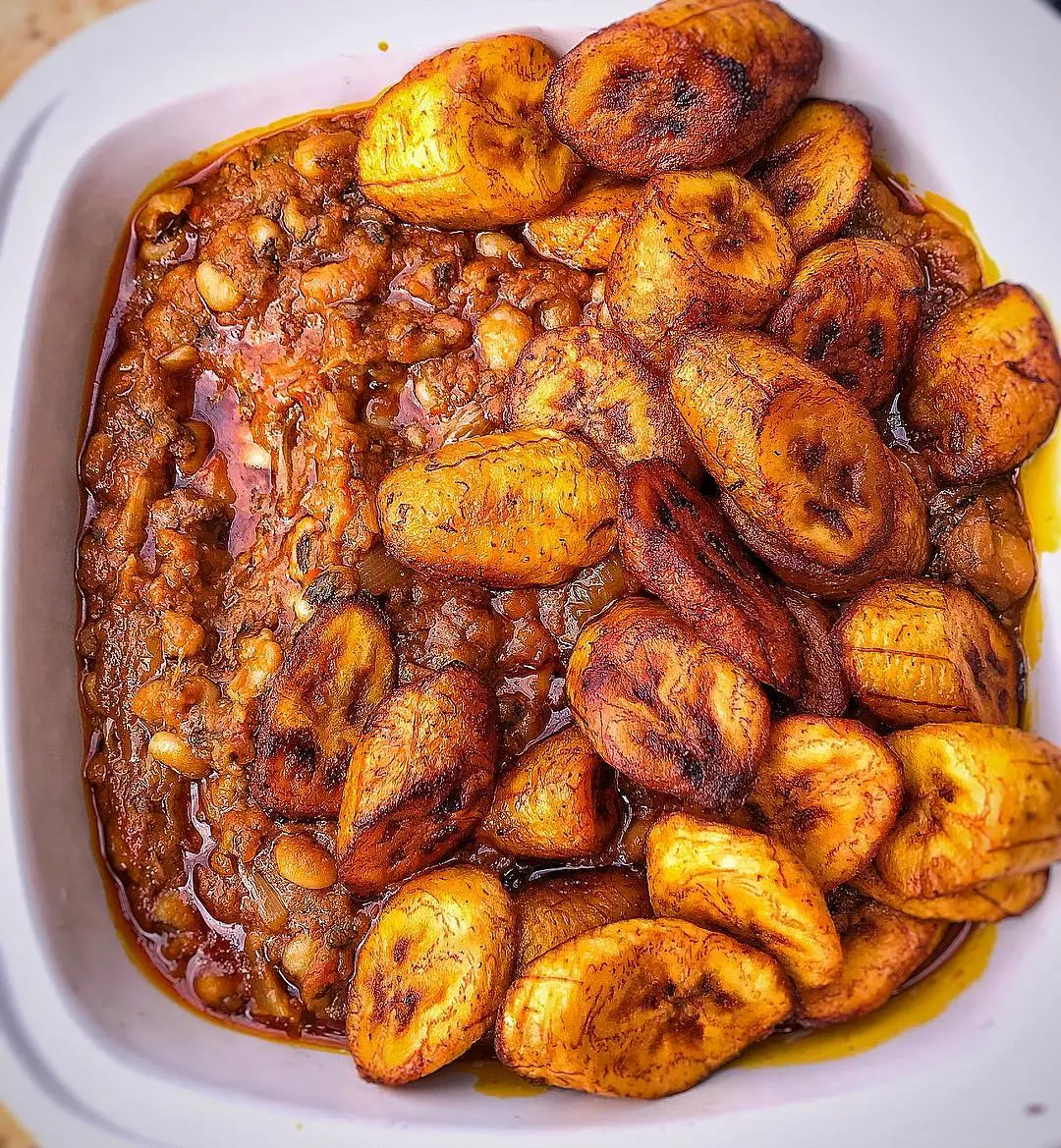 Some important things about beans that you probably didn't know.
Alongside rice and garri, beans is a well-established item in the average Nigerian's diet. You can't list three Nigerian staple foods without mentioning beans.
Obviously it is popular, well consumed and possesses quite a number of advantages. But that's not all there is to know about it. Beans can also be disadvantageous in some ways. Here are 5 of its side effects:
1. Gas
This one is pretty obvious and well publicised. Eating beans increases the regularity of your farts. Beans contain sugars and fibre that your body may struggle to digest. When these sugars meet up with the bacteria in your large intestines, gas is produced and that comes out as fart.
You may also experience some abdominal discomfort especially when you eat too much. One way to counter this is to drink more water and stay active when you eat beans so that your stomach can quickly process the fiber the meal contains.
2. Causes migraine in some people
Some people get intense headaches when they eat beans. Although this allergic reaction is not so common, it is important to stay off the meal if you notice that this happens to you. Also, see a doctor if you insist on having it on your meal plan.
3. It's actually an incomplete protein
You probably didn't know this, as you might have grown up thinking beans was a complete and rich source of protein. Apparently not. Unlike other sources of protein, beans actually lack methionine, an important amino acid which is important for your body. In essence, by eating only beans as a protein source, you will not be getting the adequate amount of protein your body needs.
However, eating beans with certain grains like rice wheat and maize rounds everything up nicely for you. This is because these cereal grains are high in methionine yet lack another amino acid found in beans.
4. Risk of constipation
Beans are high in both soluble and insoluble fiber. The soluble fibers and soluble fibers need liquid to move through your system as it should. So if you do not drink enough water after eating beans, [and regularly too!] it could cause constipation.
5. Preparation time is a little too long
This one may not directly be a health benefit but it's one reason why people may be put off by beans. You just can't vex and say you want to cook beans the way you might sometimes do with rice or some other meals. So yeah, there's that.
5 easy made healthy lunches for work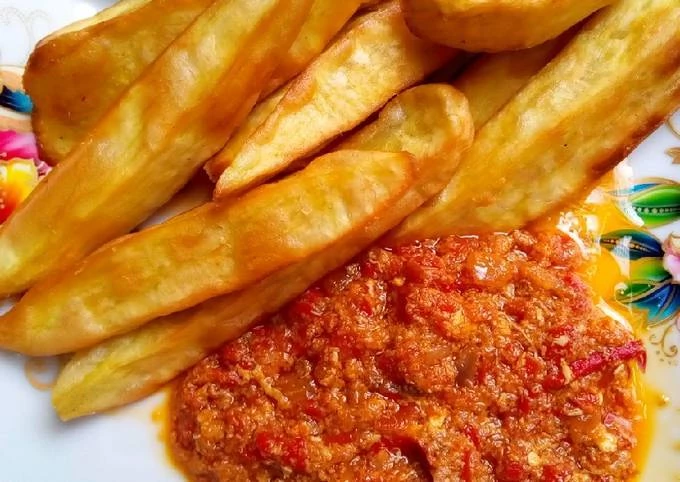 A lot of people who work away from home don't plan ahead of time for their lunch.
As a result of a lack of planning for lunch, they usually end up eating foods that deplete their energy and make them sluggish all afternoon. Foods such as fast and processed snacks, or heavy takeaways.
Bringing a healthy lunch to work takes a little more time and effort, but the benefits are well worth it. Workplace meal prep is more nutritious, can help you better regulate your blood sugar, and can keep you focused and productive all afternoon.
Preparing your lunch at home will help to save money, eat healthier foods, eat better portion sizes, and avoid any unpleasant surprises on your plate. And you'll also have control over what fuels your body.
There are numerous lunch ideas in Nigeria, but it depends on the type of food you prefer to eat at work, the amount of time you have to prepare your meals, and your culinary creativity.
Here are 5 easy, nutritious, and healthy lunches that you can prep and pack for work:
1) Sandwiches
Sandwich is a food that typically consists of vegetables, sliced cheese, or meat placed on or between slices of bread, or more broadly any dish in which bread serves as a container or wrapper for another type of food.
Sandwiches can now be made with any filling of your choice. They are simple to make and even simpler to pack.
Toss some vegetables with minced meat, fish, or even eggs, toast, pack, and know that your lunch for the day is settled.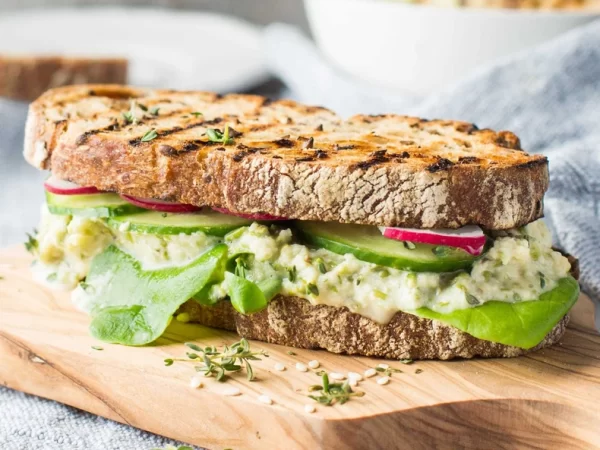 2) Fried sweet potatoes or yams with sauce
One of the simplest yet most satisfying lunch recipes is vegetable fried eggs with fried sweet potatoes and fried yam. The meal is filling, and easy to make and it also requires a few ingredients that may already be in the kitchen.
The basic ingredients are yam, sweet potatoes, eggs, some vegetables, and seasonings. The yams and sweet potatoes can be fried in oil, air-fried, or pan-fried in the oven.
Egg sauces are just one option; the combination can also be served with various sauces or even fried stew.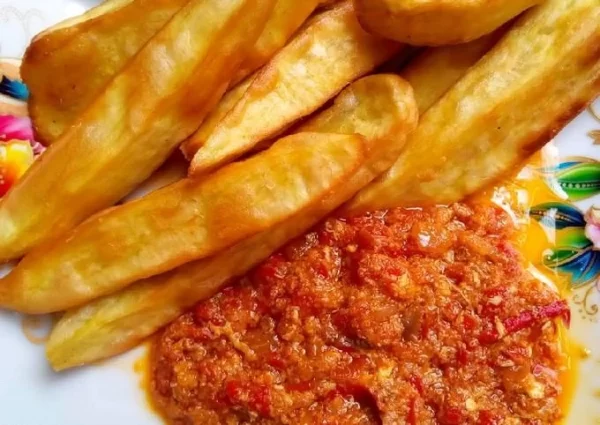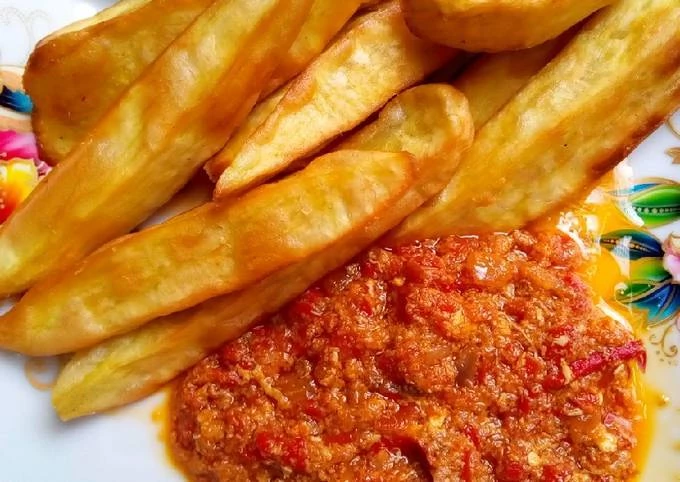 3) Fried rice with eggs
This is a type of fried rice made with eggs and loaded with vegetables beef and chicken. It can be easily prepared.
It is a fast recipe for fried rice similar to what you would find at your favourite eatery. Rice, eggs, carrots, peas, soy sauce, thinly sliced green onions, shredded beef or chicken, and seasonings are the basic ingredients needed for this delicacy.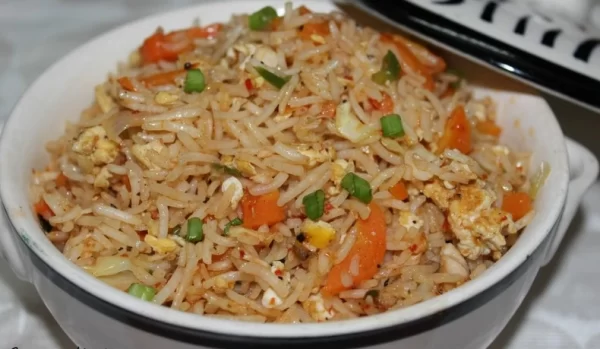 4) Shawarma
Shawarma is packed with bright, delicious flavours and contrasting textures, and it only takes 30 minutes or less to prepare!
You can make a tasty homemade shawarma with a bread wrap, a mixture of meat, vegetables, and sauce.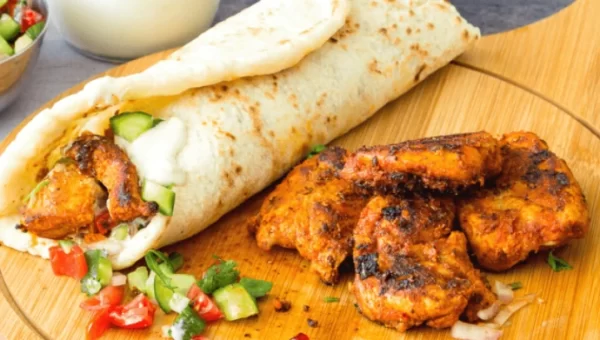 5) Pancakes
Hear me out! Pancakes are not just good for breakfast. Besides, who says it can only be eaten as breakfast?
It's simple to make and quite filling. It can also be made in a variety of ways with different nutritional contents. You can bring pancakes to work and pair them with fried eggs, fruits, or vegetables.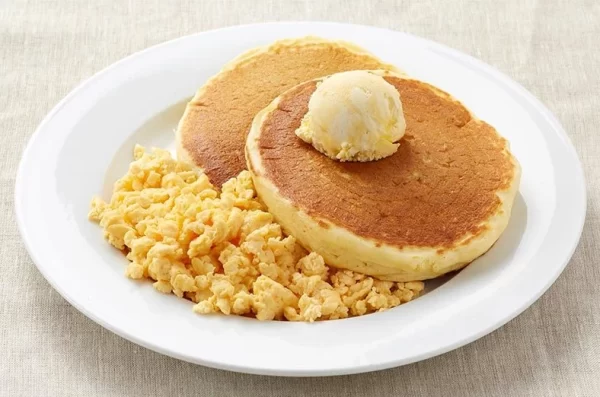 7 foods you should be eating more for bigger butts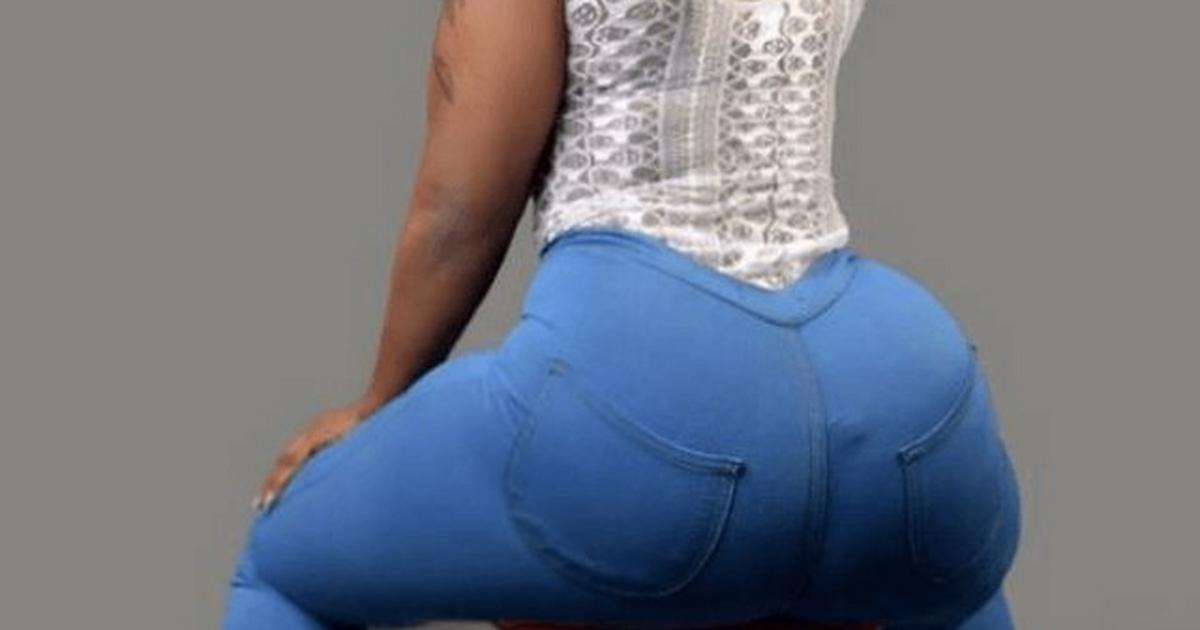 Getting a bigger butt is more about what you do in the kitchen than what you do in the gym.
Want to lift your buttocks permanently without surgery, try eating these foods.
Eggs
Consuming eggs provides your body with the energy need to power your workouts and help you grow your bum. It is the most efficient form of protein and one of the healthiest foods.
According to reports, it's best to consume them in the morning as it will help to power you throughout the day and during your workouts.
Fish
Fish such as salmon, tilapia, and salmon are the best foods to grow your bum because it's packed with omega-3 fatty acids which are known as healthy fats. Regular intake of fish by adding to your lunch and supper fulfill the role of increasing your calorie intake while providing your body with the good fats.
Chicken
Chicken is one of the highest protein suppliers and an important source of Vitamins and Minerals for growing your buttocks.
Eating chicken instead of red meat is a better option because it has less cholesterol. Check out our favorite chicken recipe for this weekend.
Oatmeal
Oatmeal is the best option when it comes to breakfast because it's nutritious and very filling. You can spice it up with fruits and vegetables. It contains micronutrients that will help to increase your muscle mass. It's a fantastic food to grow your butt size.
Oatmeal also does a good job at reducing blood cholesterol levels, reduces the risk of heart attack and also helps to minimize the risk of type 2 diabetes.
Avocado
Avocado is a great source of monounsaturated fats. These fats will help you gain mass on your buttocks and reduce bad cholesterol in your body.
It contains a lot of vitamins, potassium, fiber and amino acids, all which help you get a bigger butt.
Sweet potatoes
These are great sources of carbohydrates that you should avoid if you are trying to lose weight. But if you are trying to get a bigger and fuller butt then you must definitely eat more potatoes.
By doing the right butt workouts you can deposit some extra mass on your butt when eating healthy calorie dense foods like sweet potatoes.
Tomatoes
These are antioxidants banks that are also full of fibers and nutrients. Adding tomatoes to every meal will definitely make your butt look and feel great.
5 household supplies you need before the 2023 presidential elections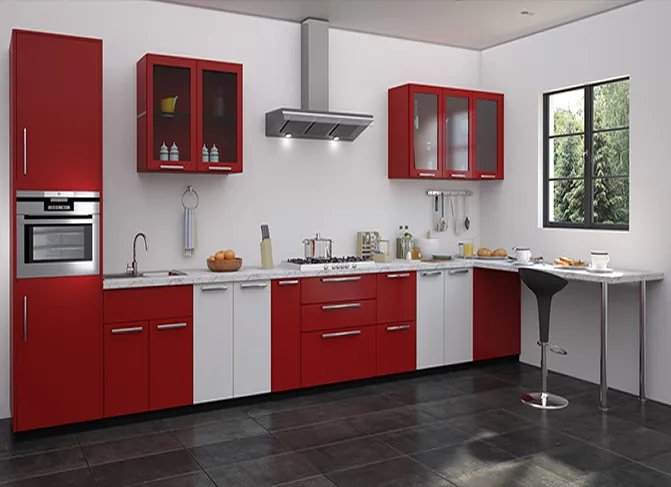 Besides getting your PVC and voting, here's what you should buy ahead of election day.
No one knows how the aftermath of the elections will be; it might be perfectly peaceful or not, but it's better if you are prepared.
Nigeria's presidential election is taking place on Saturday, February 25th 2023.
There is a lot of build-up and anticipation around the election, including deep economic distress and spontaneous riots and protests because of the scarcity of the naira. That's why we think you should stock your house with the following things:
1. Cooking gas
It doesn't matter if it has finished or not, you should fill it up. Cooking gas always gets exhausted at the worst time and if you don't have a backup, you would be stranded.
2. Foodstuff
Check the foodstuff you have in your store: can it last for a week or two? If it can't, then you should stock up. The essentials are rice, beans and spaghetti. No one is saying buy so much food that there is a scarcity, but just enough. Don't forget things like seasoning cubes and vegetable oil.
3. Bathroom supplies
Do you have toothpaste? Bathing soap? Body cream? Sanitary pad? Toilet paper? Detergent? You don't want to be without basic hygiene products during that period.
4. Fuel for your generator and car
When the elections are a few days away, you might want to have enough fuel in the generator and car if you have one. In case the electricity isn't so good, you need to be able to track the election results.
5. Cash
This technically isn't a household supply, but you need to have cash at hand. Try to withdraw what is necessary as the day approaches and yes, we are aware it might be a bit difficult, but try your very best.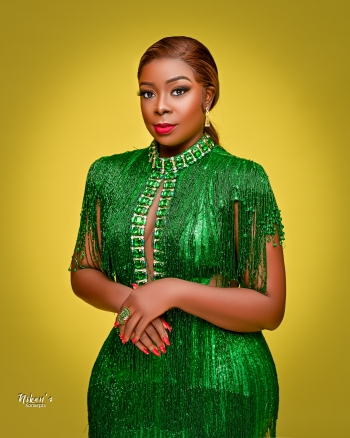 Bodex F. Hungbo, SPMIIM is a multiple award-winning Nigerian Digital Media Practitioner, Digital Strategist, PR consultant, Brand and Event Expert, Tv Presenter, Tier-A Blogger/Influencer, and a top cobbler in Nigeria.
She has widespread experiences across different professions and skills, which includes experiences in; Marketing, Media, Broadcasting, Brand and Event Management, Administration and Management with prior stints at MTN, NAPIMS-NNPC, GLOBAL FLEET OIL AND GAS, LTV, Silverbird and a host of others