NRM's deputy governorship candidate, Femi Branch accuses PDP, APC of compromising INEC in Ogun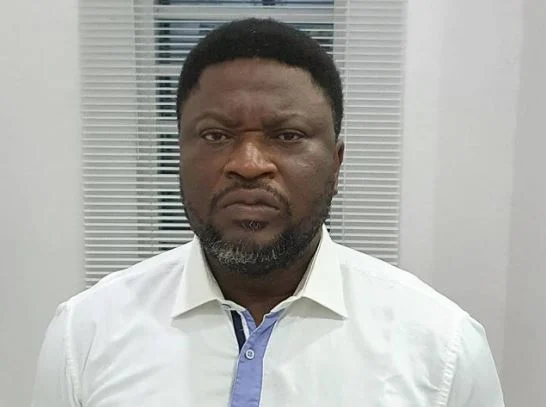 Femi Branch, the deputy governorship candidate of the National Rescue Movement (NRM) in Ogun, has accused the Peoples Democratic Party (PDP) and All Progressives Congress (APC) of compromising the Independent National Electoral Commission (INEC) during the state election.
The actor took to his Instagram page to allege that there was partisanship at the polling unit in Araromi Primary School, Idona in Ogun on Saturday.
"Its the audacity for me! After buying the voters between them, APC & PDP also compromised INEC and the small parties are suffering for it. Any candidate declared winner in Ogun State is a fraud!" he wrote.
"First fake ballot papers & after protests lasting over 2 hours, another set was brought and we finally voted only for them to count only APC and PDP votes.
"We protested again & they counted ADC & that was it. No results can come out of Araromi Primary School Idona in Ogun."
Nicki Minaj sued for 'damaging borrowed jewelry'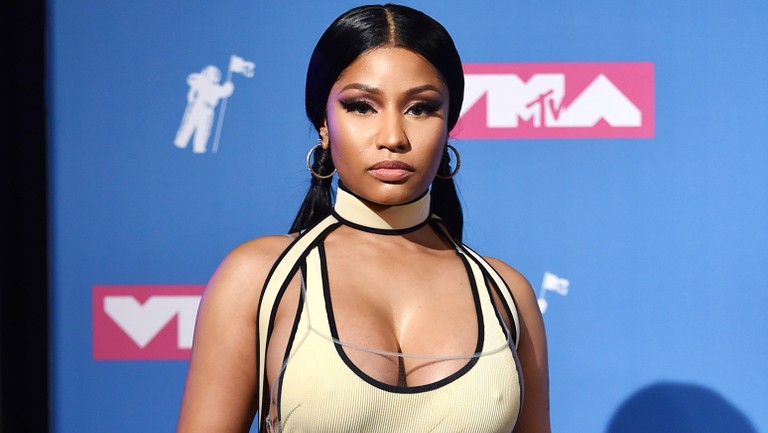 Nicki Minaj, the Trinidadian-American rapper, has been sued by a jewelry store for allegedly not paying for loaned custom jewelry pieces, which they claim she damaged.
According to TMZ, the rapper is being taken to court by Roseark, a luxury West Hollywood jewelry boutique.
Brett Alan Nelson, Nicki's stylist, was said to have signed a contract with Roseark store to borrow pieces of jewelry for a public appearance.
The contract was said to have required Brett to return the items within a week and pay for any damages the jewelry might incur under his watch.
Upon return, Roseark alleged that some of the pieces, a set of earrings and a leaf ring, were damaged.
The jewelry store also said it had forwarded the invoices for the incurred damages to the stylist.
Roseark said the damages which cost a total of $26,239.50 — including interest — are yet to be paid, hence the need for the lawsuit.
In the lawsuit, Roseark also claimed Brett failed to return 66 pieces of jewelry at the agreed time.
But a source close to Nicki denied the allegations, adding that everything was returned on time.
"We have not been presented with any evidence that any of the jewelry at issue was damaged by Nicki," the source told TMZ.
"This lawsuit appears to be nothing more than an ordinary insurance claim by the jeweler designed to generate publicity for itself and extract a payment to which it is not entitled. We will defend the lawsuit vigorously."
Armed robbers break into actress Onyi Alexx's SUV, cart away her belongings including wigs and costumes (Video)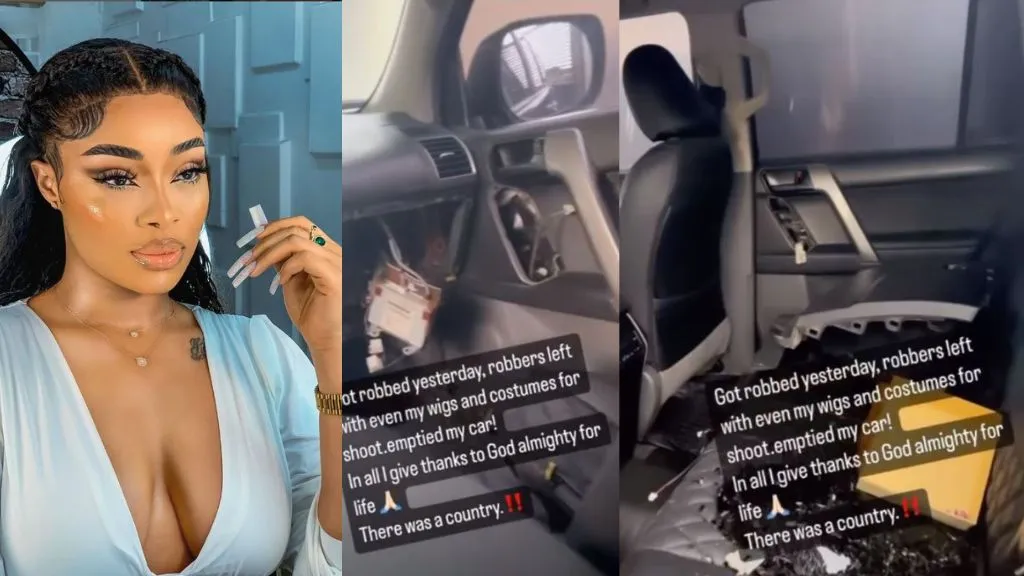 Nollywood actress Onyi Alexx in a video shared online narrates how a set of arm robbers break into her SUV and by extension cart away her belongings including her wig and costumes.
The curvy actress disclosed that the robbery occurred yesterday, June 6th, 2023 after she parked her car somewhere in Lekki, Lagos State.
The actress said that she was shocked when she returns to where she packed her car only to find out that glass was broken and also properties were stolen by criminals.
The video further disclosed that the assailants also carted away some parts of the actress's car.
Giving thanks to God for the gift of life, Onyi Alexx wrote; "Got robbed yesterday, robbers left with even my wis and costumes for the shoot, emptied my car.
In all I give thanks to God almighty for life, there was a country."
Watch the video below;
Nicki Minaj announces new album — despite retirement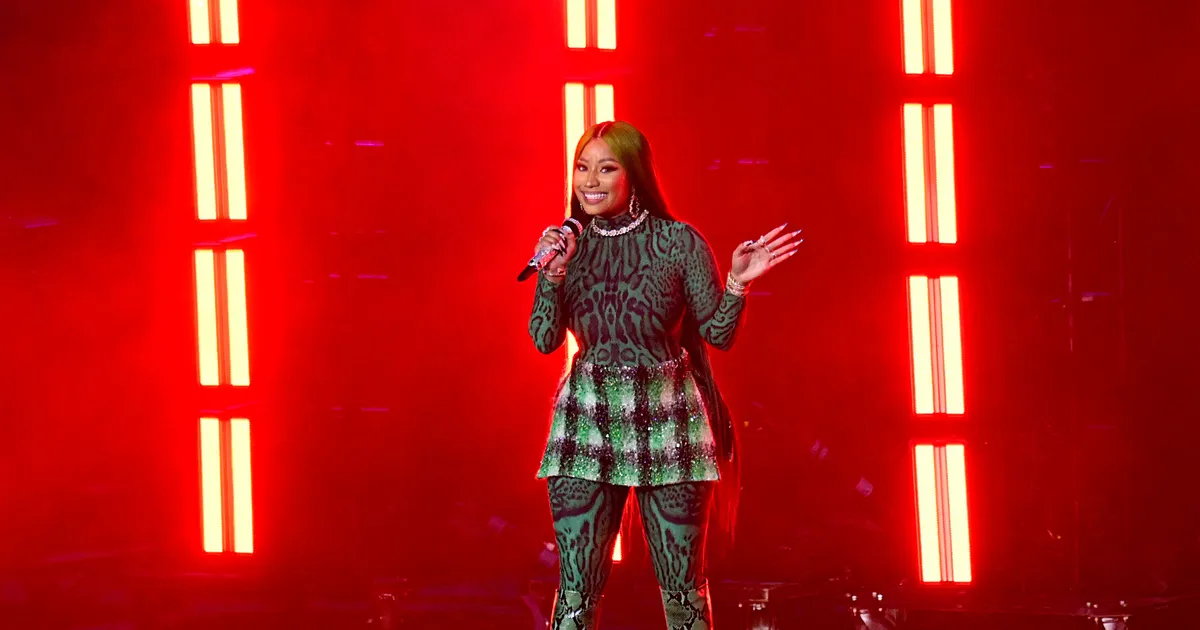 Nicki Minaj, the Trinidadian-American rapper, has taken to social media to announce the release date for her first album in five years.
In a Twitter post on Tuesday, Minaj revealed that the album will be released on October 20, 2023.
"10/20/23 The Album 💿🎀," she wrote.
The development comes as a surprise to many of her fans.
This is due to the fact that in September 2019, the rapper had declared her retirement from music to focus on starting a family.
"I've decided to retire & have my family. I know you guys are happy now," she had written.
"To my fans, keep reppin me, do it til da death of me, in the box- cuz ain't nobody checkin me. Love you for life."
'Queen,' the singer's fourth studio album was released on August 10, 2018.
Minaj's musical journey began with the release of her debut album, 'Pink Friday', in 2010 — which propelled her to stardom.
Her other albums include 'Pink Friday: Roman Reloaded'(2012) and 'The Pinkprint' (2014).
She has also earned numerous awards and accolades for her craft.
Minaj's forthcoming project could mark her first proper release under Heavy On It, her own record label, which she announced in March this year.
She also announced the signing of four artistes; Nana Fofie, Tate Kobang, Rico Danna, and London Hill.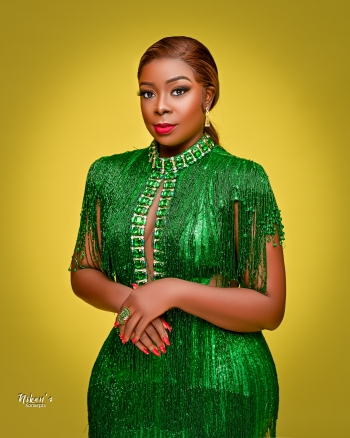 Bodex F. Hungbo, SPMIIM is a multiple award-winning Nigerian Digital Media Practitioner, Digital Strategist, PR consultant, Brand and Event Expert, Tv Presenter, Tier-A Blogger/Influencer, and a top cobbler in Nigeria.
She has widespread experiences across different professions and skills, which includes experiences in; Marketing, Media, Broadcasting, Brand and Event Management, Administration and Management with prior stints at MTN, NAPIMS-NNPC, GLOBAL FLEET OIL AND GAS, LTV, Silverbird and a host of others