Seven tips to prepare for Ramadan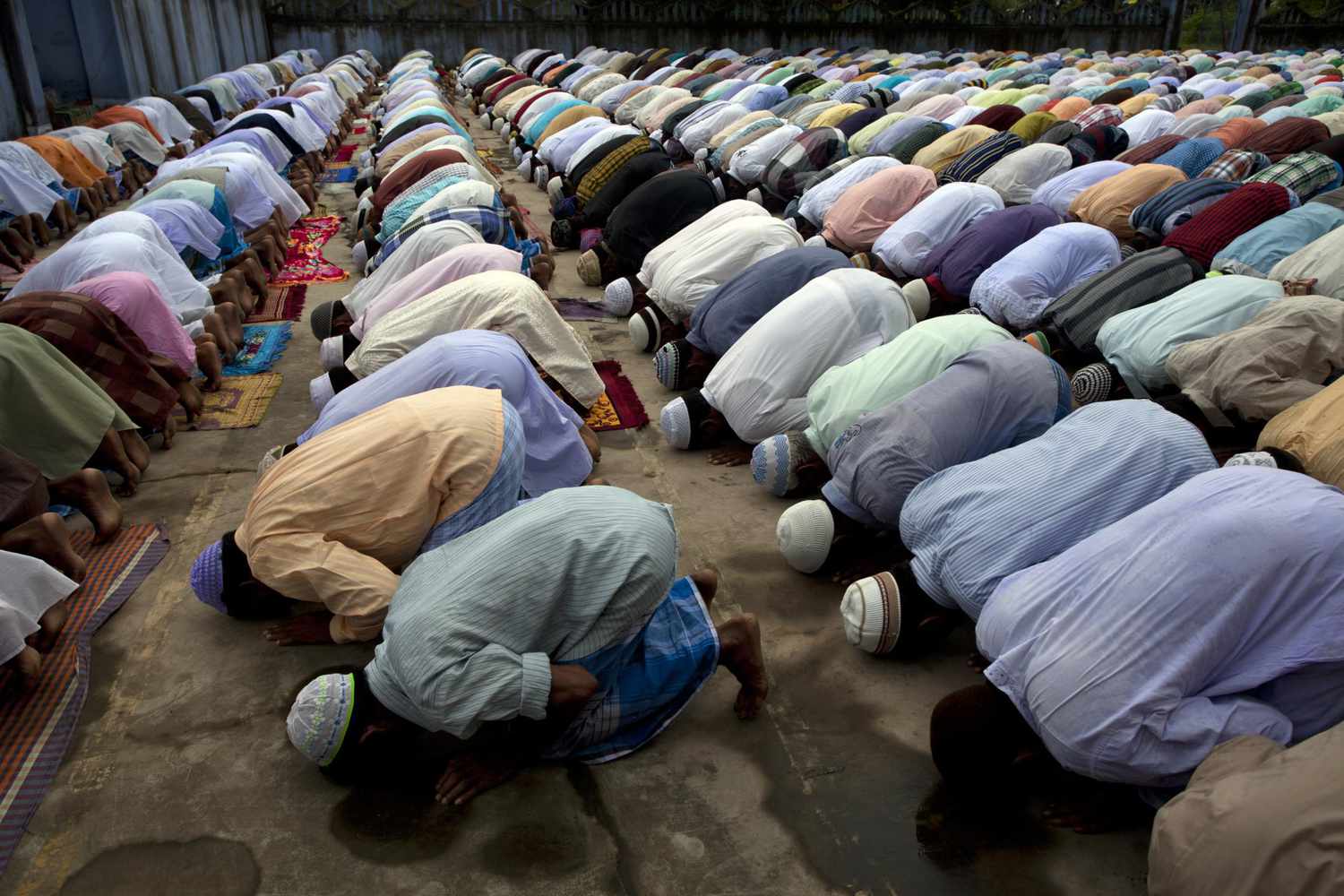 Ramadan, the most auspicious month of the Islamic calendar, is around the corner! During this period, Muslims abstain from food, water, sexual relations and bad deeds for 29-30 days from dawn to sunset.
Muslims around the world also use the month to redevelop or enhance their connection with Allah (SWT). So it is important to prepare adequately for it physically, spiritually, and mentally in order to get the best out of it.
To achieve this, here are ways to prepare for Ramadan.
Finish all pending fast
If you missed any fasts during the previous Ramadan, this is the best time to complete them.
With Ramadan around the corner, this should be the first thing on your mind.
You probably missed a fast during the last Ramadan because you got ill, pregnant, began menstruating, or starts traveling during Ramadan.
You're allowed to skip fast during these days but must make up for it on other days as stated in Quran 2 vs 184 – 185.
So now is the perfect time to repay them.
Set the intention
When it comes to acts of worship, setting a pure intention (niyah) is crucial in Islam.
So as Ramadan is approaching, set the intention to fast during this period only for Allah, for pleasing Him and nothing else.
Making pure intention also requires you to repent sincerely from all deeds that can rob you of the blessings that come with the holy month.
Remember, having pure intention will help keep your heart and mind active. You will also get to receive the best of blessings for your deeds.
Get your shopping done
This is one of the most important things to do in preparation for Ramadan.
A few days before Ramadan, you should do all your major shopping including groceries and every other thing that will be needed to make the month a seamless one.
This will help promote a healthy and balanced diet during the month.
Taking shopping out of the way before Ramadan will also help you give full focus on the act of worship during the month and get the most out of it.
Make a Ramadan checklist
Putting your goals into a list is a great way to maximize your productivity during Ramadan.
Create a list of goals and tasks you would like to achieve during Ramadan. Writing these goals/tasks down gives you the motivation to achieve them.
You can also hang the list somewhere you will always get to see it. Subconsciously, you will always have your goals on your mind which will make them easier to achieve.
Create a du'a (supplications) plan
Offering prayers and reciting dua is an indispensable part of Ramadan.
So to get the most out of the holy month, you need to have a supplication/prayer plan.
You can make plans on how to recite your regular important duas, read certain portions of the Quran, and pray a certain amount of extra prayers.
You can also hang the du'a around the house which will constantly remind you to recite it.
Visit the doctor
It is important to add this to your preparation list. This will help ensure that it is safe for you to fast.
Visiting your doctor before Ramadan if you have any concerns will save you a lot of trouble during the month.

Also if you are already on medication, you can meet your doctor to advise on how to revise the timings to fit into the fasting day.

Gather information
Learn about Ramadan; its meaning, its importance, and when and how to worship during the period. This will help you get internalise the significance of the month.
You should also get information about your prayer timing, iftar and fajr timing, and also close-by mosque where Taraweeh prayers are taking place.
You can even find out and attend any pre-Ramadan programmes or sermons to learn more about how to prepare for Ramadan.
Ramadan is a special month. It also holds a special place in the hearts of Muslims. May Allah keep us till then.
Allahumma ballighna Ramadan
"Oh Allah, allow us to reach Ramadan"
Pastor Adeboye reveals why he doesn't have high blood pressure at 81 years
Pastor E.A Adeboye, the General Overseer of the Redeemed Christian Church of God (RCCG), has revealed that he has never had issues with his blood pressure even as he clocked 81.
According to the cleric, this is because he chose to cast all his burdens on God.
While alluding to the fact that there are a few challenges, Adeboye said he has never lost a sleep because he knows he cannot be everywhere at a time.
During his sermon at Friday's Morning Devotion, Adeboye said he rests because he trusts God to take care of all the issues.
"I am 81 by the grace of God; by His Grace I oversee churches in several nations of the world. My blood pressure has always remained normal.
"(They will call to say) the missionary in Cambodia has been arrested because they felt the church we bought is too beautiful, where did we get the money to buy it? They will say the pastor in Ethiopia is having a headache because we just dedicated a new building and they felt now is the time for you Nigerians to go.
"They will call to say some people in Libya have discovered we just bought some new equipment for the church, so they came to attack.
"Reports are coming from all over, but do I lose my sleep? I know I can't be in Cambodia when I'm in Israel. I can't be in two places at a time.
"But there is someone who is everywhere at all times. I trust Him to handle all the issues, so I rest. One of the things you need for your body and soul is rest. Trust him, He is the one who says, 'say on to the righteous, it shall be well with him'. You can't end up in shame if Christ is in you," Adeboye said.
While touching on Psalm 18:1-3, the man of God emphasised the need to rest physically and relax in God spiritually, saying God can take care of those who relax in Him.
He charged Christians to be 'married to Jesus' and stay within the confines of His city, adding that this is when they can rest spiritually.
"When you're a Christian, you're married to Jesus. You're surrounded with a wall of fire. Anybody from outside who wants to come and touch you will be burnt.
"If you dare go out of the city of the wall of fire, you will be burnt. But if you are willing to stay within the confines of that city, you know who is your saviour, your healer, then you can rest.
"You will rest because when you obey your 'husband' and anybody who tries to fight you, they will be smitten before you. You don't have to fight to win," he preached.
Oldest, most complete Hebrew Bible sells for ₦17.6 billion at auction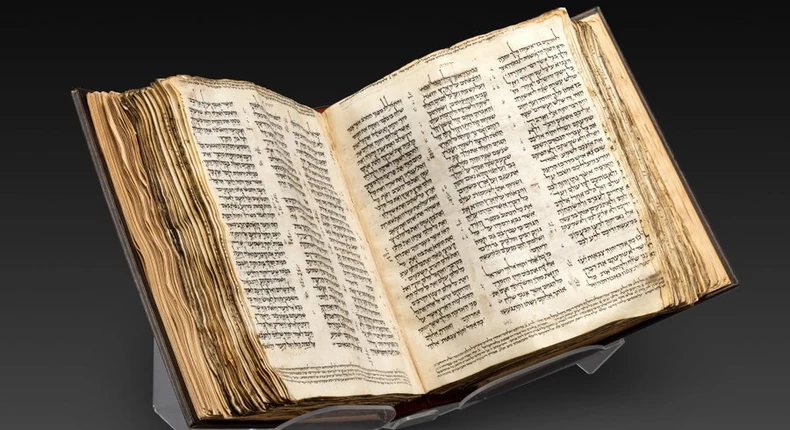 A book believed to be the earliest and most complete copy of the Hebrew Bible was sold for $38.1 million (₦17.6 billion) on Wednesday in New York, auction house Sotheby's announced.
The Codex Sassoon "contains all 24 books of the Hebrew Bible missing only 12 leaves and precedes the earliest entirely complete Hebrew Bible, the Leningrad Codex, by nearly a century," the auction house said.
The Bible, dating to the late ninth or early 10th century, has become the most expensive auctioned manuscript and the most expensive religious Jewish artefact auctioned in history, Sotheby's said.
After a four-minute bidding war, the auction was won by a U.S. non-profit which intended to gift it to the ANU Museum of the Jewish People in Tel Aviv.
Pastor linked to Kenya 'starvation cult' charged to court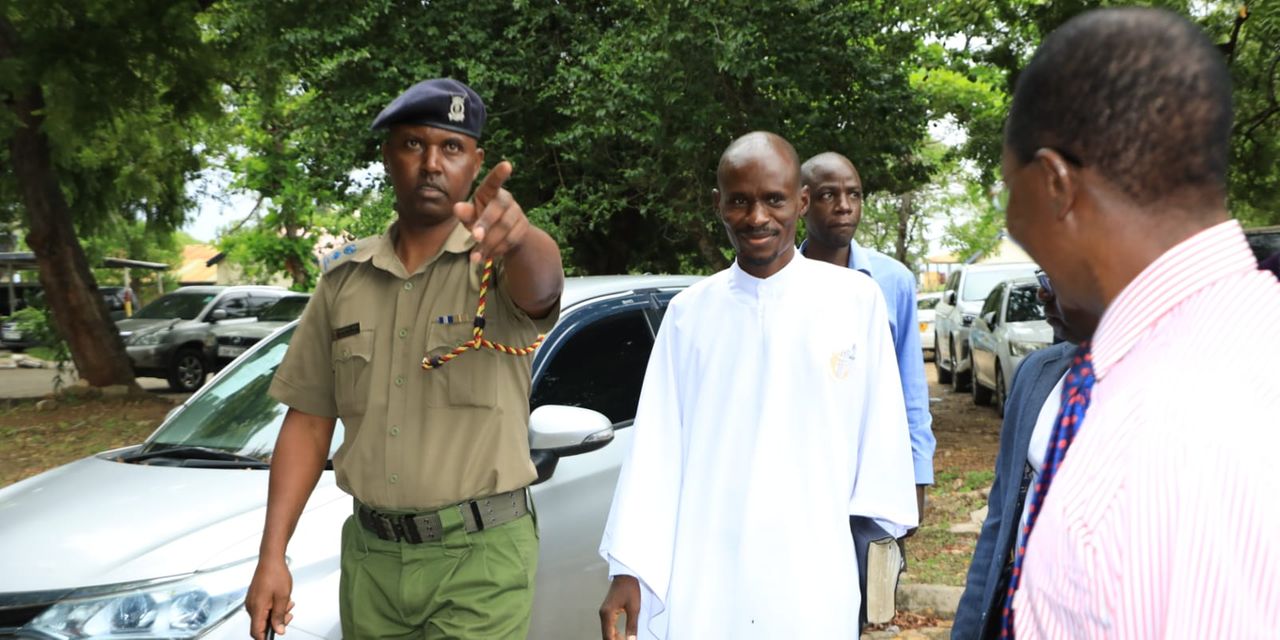 Ezekiel Odero, a controversial pastor in Kenya, has been linked to the death of over 100 people who were asked to starve to death so that they could meet God.
On Friday, Jami Yamina, a senior prosecutor in the case, told a court that some people who died at Odero's church were buried on a piece of land in Shakahola forest belonging to Paul Mackenzie Nthenge, the cult leader.
"He is linked to several occurrence book reports of almost 100 deaths that occurred in the church between 2022 and 2023. These deaths occurred within church precincts," Nation, a local media quoted Yamina to have said.
However, Odero's lawyer argued that "people seek spiritual intervention at the last moment when every medical intervention has failed. Now if such a person dies, are we supposed to turn to the pastor and blame him for the death?
Odero and Nthenge share a "history of business investments" including a television station that was used to pass "radicalised messages" to thousands of followers, prosecutors said.
Odero is being investigated for murder, aiding suicide, abduction, radicalisation, genocide, crimes against humanity, child cruelty, fraud, money laundering, and being an accessory to crimes, the court heard.
Joe Omido, the chief magistrate, ordered the pastor to be detained at the police station until May 2 when the court would deliver a ruling on an application to detain him for 30 days.
Nthenge is also due in court on Tuesday.
Kithure Kindiki, interior cabinet secretary, said it appeared that what happened at Nthenge's church was "the tip of the iceberg".
The death toll now stands at 109.
After paying another visit to the crime scene, Kindiki said "the government has upscaled the search and rescue efforts for persons suspected to be holed up in the thickets in Shakahola".
He said security agencies were doing their best to save as many lives as possible.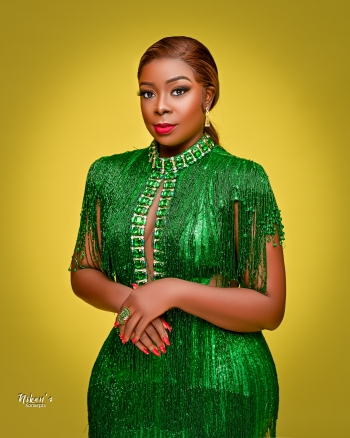 Bodex F. Hungbo, SPMIIM is a multiple award-winning Nigerian Digital Media Practitioner, Digital Strategist, PR consultant, Brand and Event Expert, Tv Presenter, Tier-A Blogger/Influencer, and a top cobbler in Nigeria.
She has widespread experiences across different professions and skills, which includes experiences in; Marketing, Media, Broadcasting, Brand and Event Management, Administration and Management with prior stints at MTN, NAPIMS-NNPC, GLOBAL FLEET OIL AND GAS, LTV, Silverbird and a host of others