Six tips for a productive week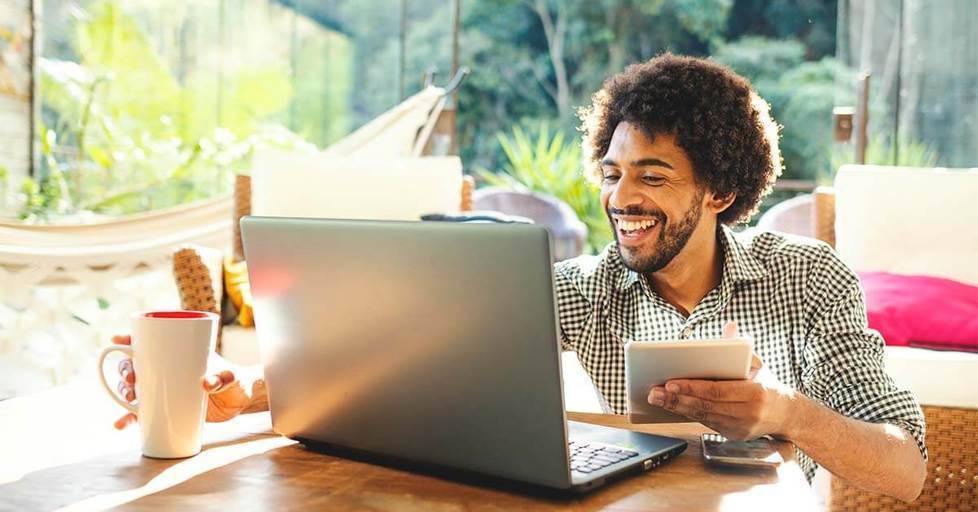 Generally, Monday is considered the worst day of the week. Ironically, Monday is the perfect day and opportunity to plan and start the new week on a good note.
Remember, how you start your week is important and also a determining factor in how productive the rest of the days will turn out.
So if you're struggling with your week's productivity, here are some tips that can help you figure it out.
Plan your week ahead
Before the week begins, you need to plan and prepare to be productive.
You have to put everything in place to achieve your goal. From jotting down things that need to be done for the week to scheduling, identifying unproductive activities, and planning to cut them down.
So first step to achieving a productive week is planning and preparing.
Create a to-do list
The next step to a productive week is making your to-do list as it helps you to stay organized.
Make a comprehensive list of all you need to do during the week which may include both work and personal goals.
This gives you an overall picture of what your week might look like so no unnecessary surprises. To do list also help keep you on track.
Each day, tick each task off your list as you complete them. Ticking a task off the list gives a form of satisfaction and motivation.
Prioritise
After jotting down your goals for the week, it is important to prioritise.
Priortise your tasks/goals according to importance and urgency. This will help to be productive and achieve lots of goals before the week runs out.
Set a deadline
After listing and prioritising your goals and tasks, the next thing to do is to set deadlines.
Setting deadlines is important when trying to be productive. Since each task is time-bound, you will have the intention and motivation to finish up within the set time.
When deadlines are set for accomplishing a goal, there will be less postponement and procrastination which will further increase your productivity.
Get rid of distractions
Being productive might be difficult when in a distinctive environment. So to achieve productivity, you must learn to manage or better still get rid of distractions.
You are aware of the things that get you easily distracted and a major one is social media. So you can stay off your phone for the period you're trying to do a task.
Also, get to know your preferred way to work and try to put yourself in the best situation to focus.
Review your progress
Review your tasks and achievements daily and weekly.
The daily review will help to know what has been done, what is left to be done, and plan on how the remaining will be achieved.
Having a weekly review is an opportunity to reflect on the past week, plan for the week ahead, and ensure your to-do list is aligned with your goals.
Reviewing your week further helps you celebrate your achievements, review your progress and identify any obstacles that are holding you back and ways to do better the following week.
Taking the time to review your week builds confidence and motivation.
Wizkid thrills fans in Afronation Miami (Video)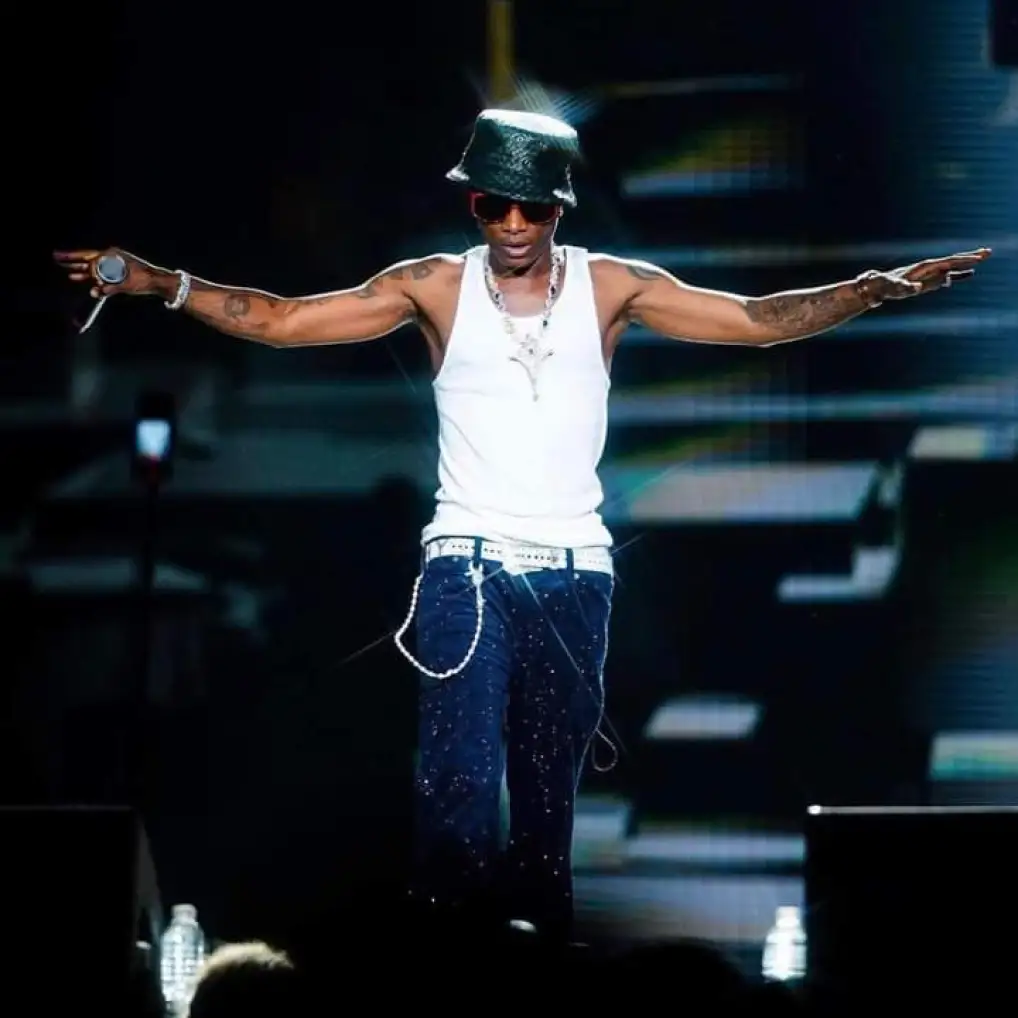 Afrobeats is becoming one of the biggest music genres in the world with demand increasing for Nigerian music across the world which has led to more Afrobeats-styled concerts and festivals.
Afronation recently hosted the Miami leg of its world tour and several Afrobeats artists were present to delight fans with Nigerian music.
Platinum-selling artist Wizkid headlined the second day of the 2-day event where he delighted fans with a choice selection of his hit songs.
Wizkid was also joined on stage by BNXN for a performance of their collaboration 'Mood' off his Grammy-nominated 'Made In Lagos' album.
On May 27 – May 28, 2023, African superstars from Nigeria, Ghana, South Africa, and more gathered in Miami for Afronation.
The show was headlined by Burna Boy and Wizkid with supporting performances from Asake, Rema, CKay, Black Sheriff, Dadju, Gyakie, Nissi, Uncle Waffles, Major League DJz, Focalistic, Musa Keyz, and more.
Asake, Wande Coal, Naira Marley and others perform at Tinubu's inauguration concert (Video)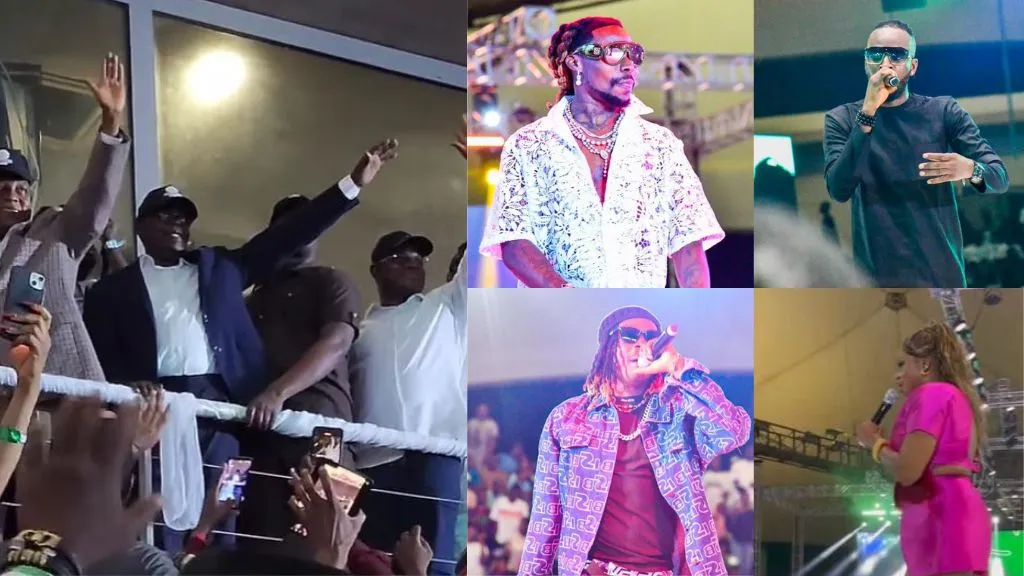 Asake, Wande Coal, and Brymo were among the music stars who thrilled the audience at the inauguration concert of Bola Tinubu, the president-elect.
The event, titled 'RenewedHopeConcert', was held at the MKO Abiola National Stadium in Abuja on Thursday night.
The concert was organised by the youths of the All Progressives Congress (APC) to celebrate the outcome of the general elections.
Some music stars who performed at the event include Pasuma, Buju, Waje, Asake, Fireboy, Kcee, Timaya, Naira Marley, Tony Tetuila, and Seyi Vibes, amongst others.
While Asake thrilled the huge crowd with some of his hit songs, Timaya left attendees stunned when he delivered a rendition of 'As E Dey Sweet Us, E dey Pain Dem'.
It remains to be seen if the song was aimed at the new government or any opposition.
Wande Coal took to the stage to entertain the audience with a spectacular performance while Asake and Fireboy teamed up for 'Bandana'.
"Abuja is about to experience first of its kind inauguration concert featuring all the A list artistes to the Z list," Eniola Badmus, one of the concert organisers, earlier wrote on her Instagram page.
"Just because we believe so much in unity and one Nigeria. Election is over, let us come together as one and make Nigeria great again. The new era is called renewed hope."
Watch the video below:
Watch moment Timaya turn concert to crusade yesterday

As e dey sweet us, e dey pain dem. @timayatimaya#renewedhopeconcert pic.twitter.com/QfddNok1BD

— A. Ayofe (@abdullahayofel) May 26, 2023
Fireboy and Asake performing "Bandana" at Renewed Hope concert in Abuja.
pic.twitter.com/QFNqIqtjy1

— OLAMIDE 🌸💖 (@Olamide0fficial) May 26, 2023
Iyanya thrilling the fans with his waist at the Renewed Hope concert in Abuja last night#RenewedHopeConcert

pic.twitter.com/OO46JOvL3J

— Intel Region (@IntelRegion) May 26, 2023
Young John at the #RenewedHopeConcert last night

pic.twitter.com/E4L5ifsGV0

— Intel Region (@IntelRegion) May 26, 2023
Full list of winners at the 9th AMVCA 2023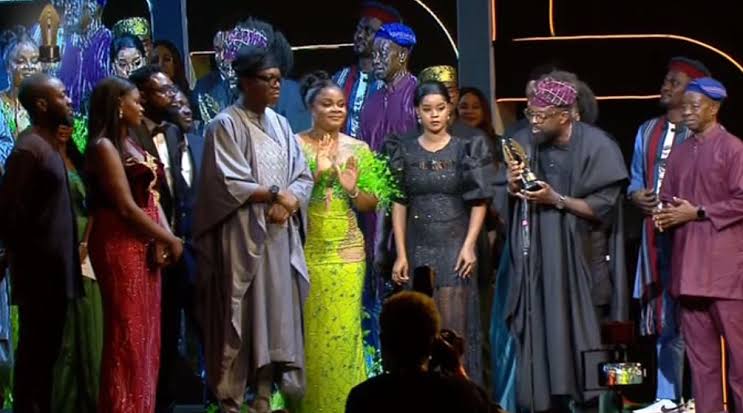 Bimbo Ademoye, Tobi Bakre and Osas Ighodaro were among the Nollywood stars who stole the limelight at the AMVCA 2023 held on Saturday.
The award night which was graced by seasoned and legendary celebrities had different categories with different winners from the industry scooping the gongs up for grabs.
Here is a full list of the winners:
BEST ACTRESS IN A DRAMA -(MOVIE/TV SERIES)
Osas Ighodaro – Man of God
BEST DOCUMENTARY
Best Okoduwa – 100 of Us
Charles F. Solomon – Way to the Top
Charles F. Solomon; Oluchi Nsofor; Aaron Olayemi;
Famous Odion – Green: The Amazons
Chude Jideonwo – Awaiting Trial
Nathaniel George – Truck Blind Spot
Nora Awolowo – Nigeria-the Debut
Nora Awolowo – Baby Blues WINNER
BEST MOVIE EAST AFRICA
Click Click Bang – Philip Karanja Njenga WINNER
Elenor Nabwiso – Karamoja
Gashumba Emmanuel – Dial M for Maya
Hassan Mageye – Bedroom Chains
Lucy Mwangi – Baba Twins
Mugisha Herbert Morris – Tembele
Nadira Shakur – Married to Work
Omar Hamza – Gacal
Wilson Nkya & Jane Moshi – Frida
Wilson Nkya & Philipo Ngonyani – Mvamizi (The Intruder)
BEST MOVIE WEST AFRICA
Brotherhood – Jade Osiberu WINNER
Chris Odeh – Choke
Kayode Kasum Obara' M
Kunle Afolayan – Anikulapo
Rent-A-Studio & Native Media TV – Kanaani
Samira Yakubu – Red Carpet
Winifred Mena Ajakpoviv – Four Four Forty Four
BEST MOVIE SOUTHERN AFRICA
Elvis Chucks – Jewel WINNER
Emmanuel Mwape – Silver Lining
Leburugraphy – Ke Bona Spoko
Best Short Film
Adeoye Adetunji – Pa Aromire
Best Online Social Content Creator
Elozonam , Kie Kie – Back From The Future
Best Indigenous Language, Swahili (Movie/TV Series)
Philip Karanja Njenga – Click Click Bang
Best Indigenous Language, Yoruba (Movie/TV Series)
Anikulapo – Kunle Afolayan
Best Indigenous Language, Hausa (Movie/TV Series)
Aisha – Abubakar Bashir Maishadda
Best Indigenous Language, Igbo (Movie/TV Series)
Uhuruchi – Victor Iyke
Best Art Director
Wale Adeleke – King Of Thieves (Agesinkole)
Best Costume Designer (Movie/TV Series)
Adeola Art-Alade – The Real Housewives of Lagos (Reunion Episode)
Best Lighting Designer (Movie/TV Series)
Mathew Yusuf – Brotherhood
Best Picture Editor (Movie/TV Series)
Holmes Awa & Daniel Tom – Crime & Justice
Best Sound Editor (Movie/TV Series)
Anu Afolayan – Anikulapo
Best Soundtrack (Movie/TV Series)
Kent Edunjobi – Anikulapo
Best Makeup (Movie/TV Series)
Maryam Ndukwe, Hakeem Effects Onilogbo – Shanty Town
Best Writer (Movie/TV Series)
Sola Dada – Anikulapo
Best Cinematographer (Movie/TV Series)
Loukman Ali – Brotherhood
Best Supporting Actress Movie/TV Series
Efe Irele – Four Four Forty Four
BEST SUPPORTING ACTOR – (MOVIE/TV SERIES)
Abdisattar Ahmed – Gacal
BEST ACTRESS IN A COMEDY- (MOVIE/TV SERIES)
Bimbo Ademoye – Selina
BEST ACTOR IN A COMEDY – (MOVIE/TV SERIES)
Samuel Perry (Broda Shaggi) – Inside Life
BEST ACTOR IN A DRAMA (MOVIE/TV SERIES)
Tobi Bakre – Brotherhood
THE MULTICHOICE TALENT FACTORY FILM
Leaked
BEST ORIGINAL DRAMA SERIES
Ricordi
Best Short Film
Adeoye Adetunji – Pa Aromire
Best Online Social Content Creator
Elozonam, Kie Kie – Back From The Future
Best Original Telenovela
Mpali
Best Unscripted Original
King Bugar
Best Original Comedy Series
Njoro Wa Uba.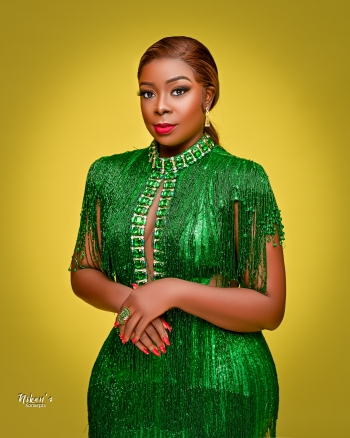 Bodex F. Hungbo, SPMIIM is a multiple award-winning Nigerian Digital Media Practitioner, Digital Strategist, PR consultant, Brand and Event Expert, Tv Presenter, Tier-A Blogger/Influencer, and a top cobbler in Nigeria.
She has widespread experiences across different professions and skills, which includes experiences in; Marketing, Media, Broadcasting, Brand and Event Management, Administration and Management with prior stints at MTN, NAPIMS-NNPC, GLOBAL FLEET OIL AND GAS, LTV, Silverbird and a host of others