Court sentences hotelier Adedoyin to death over OAU student's murder
Rahman Adedoyin, the owner of Hilton Hotel Ile-Ife in Osun, has been sentenced to death by hanging over the murder of Timothy Adegoke, a postgraduate student of Obafemi Awolowo University (OAU), in 2021.
According to BBC Pidgin, Oyebola Ojo, the Osun chief judge, gave the ruling on Tuesday, after the hotelier was found guilty in the case.
Adegoke was said to have traveled from Abuja to write an exam at a distance learning centre of OAU in Moro, Osun state, on November 5, 2021.
He had lodged in Adedoyin's hotel.
The student was, however, declared missing two days later — only to be found dead.
The police would later arrest Adedoyin and the six suspects said to be staff members of Hilton Hotels and Resort, Ile-Ife where the deceased lodged.
In March 2022, Waheed Oluogun, a consultant pathologist at Osun State University Teaching Hospital, told the court that the master's student died of a severe haemorrhage secondary to severe traumatic injury.
"While exhuming the body, it was found to be completely wrapped in a bloody stained duvet without exposing any part of the body," he had said.
"It was found in a supine position with two different ropes, one around the neck, the one around the ankles.
"There were maggots found around the left side of the head up to the entire left upper limb. The body was taken to the mortuary section of UNIOSUN Teaching hospital, Osogbo.
"The body was identified by his brother, Adegoke Olugbade. At our teaching hospital, we planned for post mortem examination to know the cause of death. On the 22nd November 2021, 7 pathologists came for the examination."
Police arrests Chioma Egodi after giving bad review about Erisco product
The Federal Competition and Consumer Protection Commission (FCCPC) has confirmed the arrest of Chioma Egodi, a consumer who gave a review of an Erisco Foods product.
On September 17, Egodi made a post on Facebook, stating that she tasted Nagiko Tomato Mix, one of the tomato paste variants of Erisco Foods Limited, and found it sugary.
She shared a picture of the opened can of tomato paste alongside her post. Edogi has since deleted the post.
"I went to buy Tin tomatoes yesterday that I will use to make stew, I didn't see Gino and Sonia, so I decided to buy this one. When I opened it, I decided to taste it omo! Sugar is just too much! Haaa biko let me know if you have used this Tin tomato before because this is an ike gwuru situation," she wrote.
Reacting in a statement, Erisco Foods Limited described the claim as untrue and unfounded.
The company said the post was intended to mislead its customers and discredit the image of Erisco Foods Limited "as previously instigated by some elements and syndicates who are uncomfortable with our increasing market dominance as a leading indigenous manufacturer of 100% natural tomato pastes".
Erisco Foods added that it has "decided to bring the said publication to the attention of relevant authorities".
"While we recognize the rights of our consumers to make genuine observations about our products, we want to thank our esteemed customers for their continued patronage of Erisco Foods Limited," the statement reads.
"However, having built our reputation on healthy and quality products which have earned us both local and international awards including National Productivity Order of Merit Award, we will take all necessary actions against any malicious attack on our reputation."
On Sunday, reports of Egodi's arrest began making waves on social media, with many demanding her release and calling for the boycott of Erisco Foods.
Responding to one of such posts on X, Babatunde Irukera, executive vice-chairman of the FCCPC, said reports of the arrest have been brought to the commission's attention.
He added that a team is seeking to clarify the arrest and secure an explanation from Erisco Foods.
In a subsequent post on the social media platform, Irukera said the FCCPC has confirmed the arrest and transfer of the consumer to Abuja by the police.
"@fccpcnigeria operatives have confirmed arrest & transfer of the case to Abuja by the Police Force. She was no longer at the station on arrival. Working to determine exact current location & engaging Force HQ in Abuja. Summons being issued to @EriscoFoodsLtd immediately," the post reads.
Abuja-bound loads of Nitrous Oxide 'laughing gas' consignments seized on highway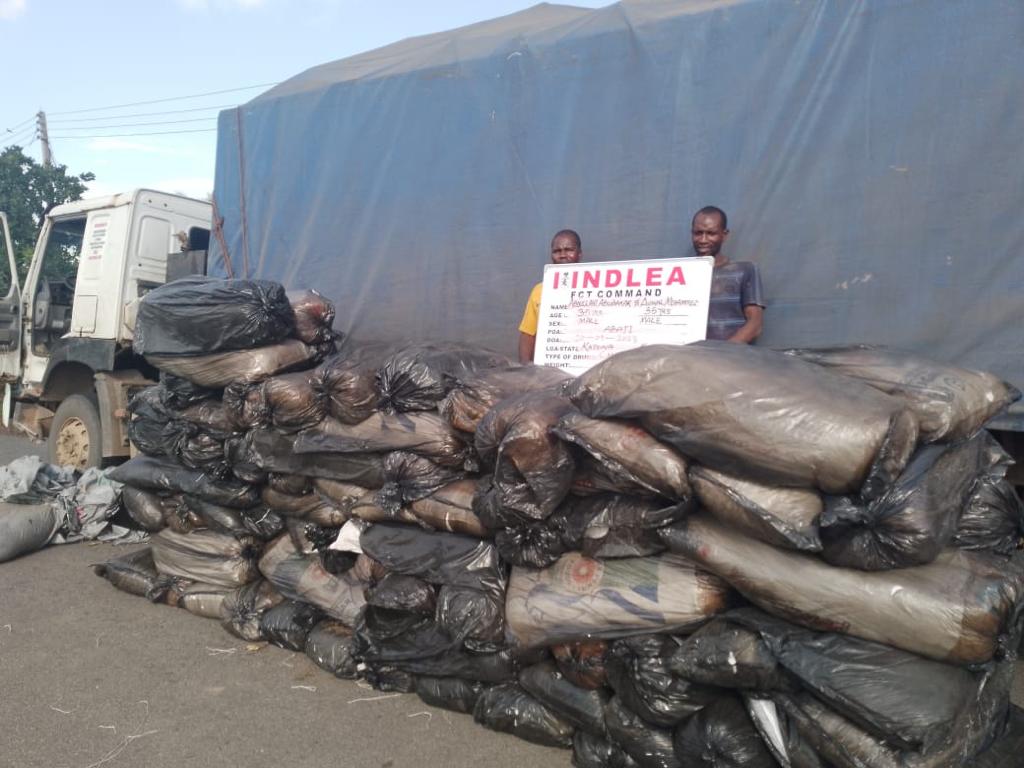 ..As NDLEA destroys 40 tons of cannabis plants in Ekiti; intercepts over 4,000kgs of illicit drugs in Lagos, Kogi, FCT, Kaduna, Sokoto, Edo raids
Over four tons of illicit and controlled drugs including consignments of nitrous oxide popularly known as laughing gas, skunk, codeine syrup, methamphetamine and tramadol have been intercepted by operatives of the National Drug Law Enforcement Agency, NDLEA, during interdiction operations in Lagos, Kogi, FCT, Jigawa, Kaduna, Sokoto and Edo states.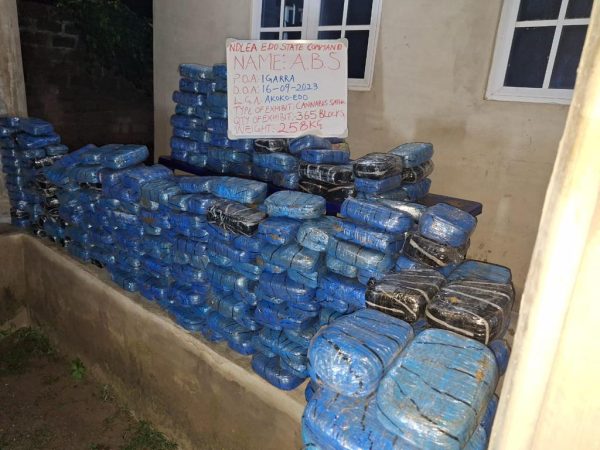 No fewer than 1,194 cylinders of laughing gas with a total weight of 2,547.2 kilograms loaded in two Toyota Sienna buses were on Friday 22nd September intercepted by NDLEA operatives along Okene-Lokoja-Abuja expressway.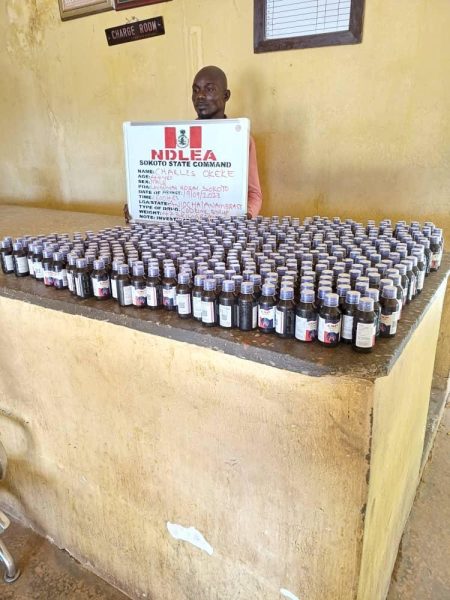 Two suspects: Onyebuchi Ikpozu and Kenneth Igwe who were taking the consignments to the nation's Federal Capital Territory for distribution have been arrested and taken into custody.

While one of the Toyota Sienna buses marked KTU 582 HV was conveying 99 cartons containing 594 cylinders weighing 1,267.200kgs, the second bus with registration number FKJ 329 YA was conveying 100 cartons of the substance with 600 cylinders weighing 1,280kgs.
A 48-year-old woman, Mrs. Ugo Eluba was also arrested in Abuja in a follow up operation after 2,400 ampules of pentazocine injection and 100,000 tablets of Exol-5 intercepted in Kogi state were traced to her.

In the FCT, operatives intercepted 977 kilograms of skunk on Wednesday 20th September in a trailer marked LSR 343 XW, bearing cartons of maggi.
The skunk consignment was loaded into the truck at Ipele junction in Ondo state. While 959kgs of the substance were meant for distribution in Sokoto state, the rest was to be dropped off at Gwagwalada.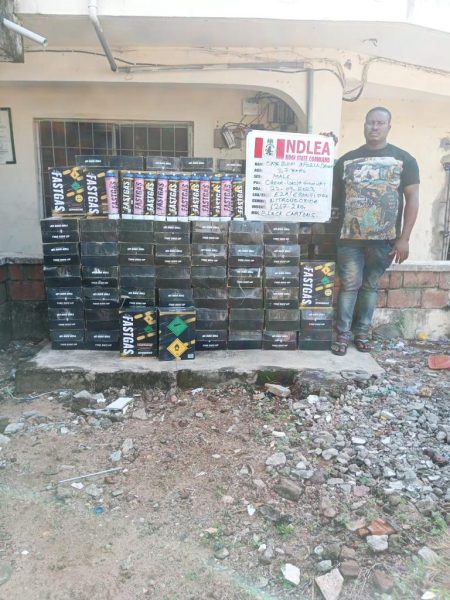 Two suspects: Auwal Mohammed and Abdullahi Abubakar have been arrested in connection with the seizure, while two other suspects: Mutari Abdulazeez, 31, and Ayuba Madaki, 28, were also arrested on Saturday 23rd September at Zuba area of the FCT with different quantities of
methamphetamine, cannabis and 13, 930 pills of tramadol.

In the same vein, Shuaibu Yusif, 27, and Abubakar Hussaini, 20, were on Saturday 23rd September nabbed with 89.1kgs of skunk along Kano -Hadejia road, Jigawa state during a stop and search patrol by NDLEA operatives.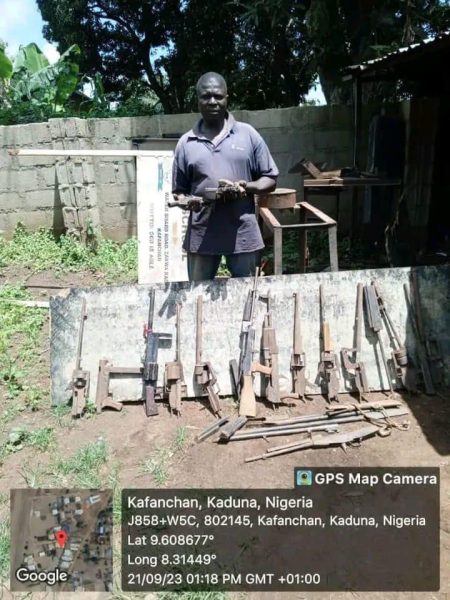 No fewer than 6,000 ampules of pentazocine injection were recovered from a suspect, Usman Musa Sidi, 35, on Monday 18th September along Abuja – Forest road, Kaduna while on his way to Bauchi state.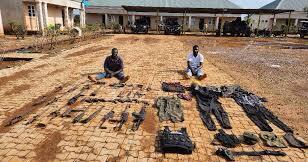 A follow up operation in Bauchi led to the arrest of the actual owner of the consignment, Dominic Chukwuma, 35, on Tuesday 19th September, with at least 2.58kgs of Diazepam and 36.55kgs of pentazocine injection recovered from his home.
Two other suspects: Inuwa Nuhu and Isiyaku Dahiru Sani were also arrested same Tuesday in connection with the seizure of 49 blocks of cannabis sativa concealed in a black sack weighing 26kgs in a commercial vehicle coming from Ogere, Ogun state to Kano.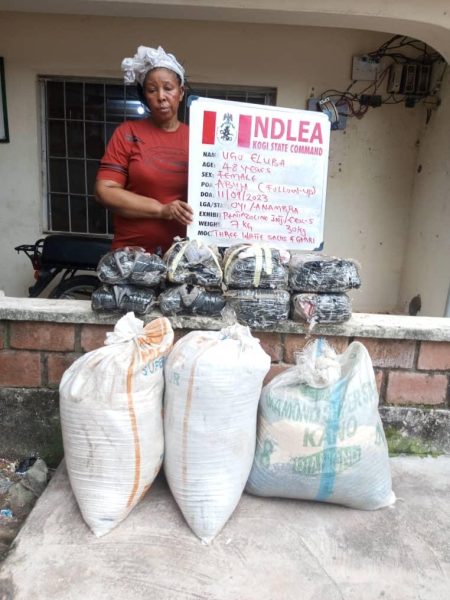 While a total of 183kgs of Ghana Loud, a strain of cannabis, were recovered from body compartments of a J5 bus intercepted in Lagos on Wednesday 20th September, operatives in Sokoto, on Tuesday 19th September arrested one Charles Okeke, 44, with 473 bottles of codeine syrup at Unguwar Kosai area of Sokoto.
In Edo state, 365 blocks of compressed cannabis sativa weighing 258kgs were recovered from a Toyota Camry car marked KTU 886 EZ at Igarra, Akoko Edo LGA.

In a massive operation between Monday 11th and Wednesday 13th September, NDLEA operatives stormed thick forests in Ijesha Isu-Ekiti, Ikole Local Government Area of Ekiti state, where they destroyed 40 tons (40,000 kilograms) of cannabis plants covering 16 hectares of farmland.

Meanwhile, across the country, NDLEA Commands continued their War Against Drug Abuse, WADA, sensitization lectures and advocacy visits to worship centres, schools, workplaces, palaces of traditional rulers and communities all through the week.
Instances include: WADA sensitization lecture at Madarasatu Tarbiyyatil Aulad Islamiyyah Izala Mosque, Sabon Gari Wudil, Wudil LGA, Kano; WADA sensitisation town hall meeting with principals of secondary schools in Kaduna north and south LGAs organized by the Zone J command of the Agency; WADA advocacy visit to the palace of Igwe Emmanuel Ugwu, traditional ruler of Ibagwa Nike, Enugu state and WADA sensitisation lecture for students of the Oyo State College of Science and Health Technology, Ibadan, among others.

While commending the officers and men of the Lagos, FCT, Kaduna, Jigawa, Kogi, Sokoto and Edo Commands of the Agency for the arrests and seizures of the past week, Chairman/Chief Executive Officer of NDLEA, Brig. Gen. Mohamed Buba Marwa (Retd) also applauded their compatriots in all the commands across the country for intensifying the WADA sensitization lectures and advocacy messages to every part of their areas of responsibility.
Femi Babafemi
Director, Media & Advocacy
NDLEA Headquarters Abuja
Sunday 24th September 2023
NDLEA seizes illicit drug consignment at MMIA, intercepts 5 pregnant teenage girls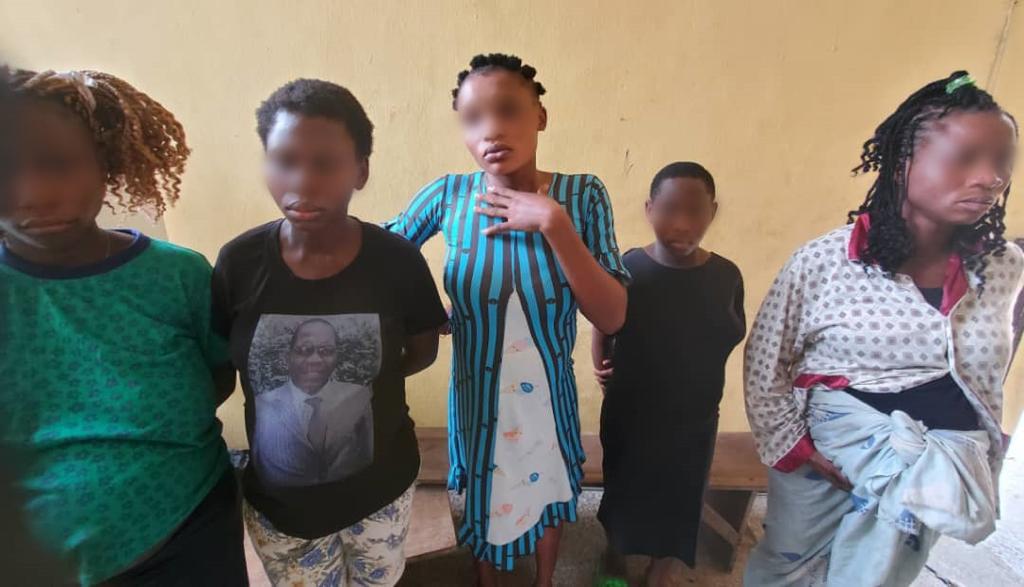 ..Uncovers meth, skunk in soles of ladies' high heel shoes as court sentences kingpin to 5 years imprisonment in Lagos
Fresh attempts to export various quantities of methamphetamine and skunk by members of some transnational drug trafficking organisations through the Murtala Muhammed International Airport, MMIA Ikeja and courier companies in Lagos have again been thwarted by operatives of the National Drug Law Enforcement Agency, NDLEA, who intercepted the illicit drug consignments concealed in different items.

At the Lagos airport, NDLEA operatives on Tuesday 12th September intercepted an intending passenger going to Oman, Ugwu Peter Tochukwu, while trying to board a Qatar Airways flight. Upon a thorough search of his luggage, 7.50 kilograms of skunk were discovered concealed inside crayfish mixed with dry bitter leaf.

In the same vein, NDLEA officers of the Directorate of Operations and General Investigations attached to some courier companies also intercepted Dubai-bound 2.9 kilograms of skunk and 14 grams of methamphetamine concealed in bags of semovita and soles of ladies' high heel shoes respectively.

In Imo state, operatives on patrol along Aba-Owerri expressway on Wednesday 13th September intercepted five pregnant teenage girls suspected to be victims of child trafficking used as baby factory.
They were picked up while being relocated from their hideout in Naze area of Owerri to Ikenegbu area of the state capital.

The victims include: Chioma Emmanuel, 15; Uma Faith, 15; Divine Adimonye, 17; Opara Gift, 15; and Amarachi Mbata, 16. In their statements, they claimed they didn't know the men who impregnated them.
The Imo state command of the Agency has since been directed to hand them over to the National Agency for the Prohibition of Trafficking in Persons, NAPTIP, for further investigations.

While two suspects: Moses Akowe, 32, and Sunday Gabriel, 31, were arrested with 227.1kgs of cannabis on Tuesday 11th September at Ikebe village, Ankpa LGA, Kogi state, a female suspect, Bilikisu Salako, 35, was nabbed with 108kgs of same substance on Saturday 16th September in Ifo area of Ogun state.
A total of 100 blocks of cannabis weighing 55kgs and 600 bottles of codeine-based syrup seized from the duo of Salisu Murtala and Shafi'u Dahiru on Tuesday 11th September along Abuja road have been traced to two other suspects: Muntari Nasiru and Yusuf Ali who were arrested in follow up operations in Kano. In FCT Abuja, a 27-year-old Kingsley Chimaobi was arrested with 6,000 bottles of codeine-based syrup along Lokogoma-Abuja road on Tuesday 11th September.

Meanwhile, a Federal High Court in Lagos on Wednesday 13th September sentenced to five years imprisonment a drug dealer, Segun Odeyemi for trafficking and dealing in 3,842 kilograms of skunk.
He was arrested on Saturday 1st July while conveying 89 jumbo bags of the illicit substance in his truck around Eleganza area of Ajah, Lekki. He was subsequently charged in suit number FHC/L/388C/2023 presided over by Justice Akintayo Aluko.

Across the country, various commands of the Agency continued their War Against Drug Abuse, WADA, sensitization activities in the past week taking advocacy messages to the stakeholders.
Instances of this include, WADA advocacy visit to the head of Kadiria Islamic Sect of Africa, Sheikh Qaribullah Nasiru Kabara, in Kano; WADA sensitisation lecture for men and officers of Nigerian Army, Sobi barracks, Ilorin; lecture for Muslim community in Kaduna; WADA sensitisation lecture at Enugu State College of Health and Technology, Oji- River; advocacy lecture for members of Ram Sellers Association, Osogbo as well as officers and men of the Nigerian Navy School of Music, Ota, Ogun state, among others.

While commending the officers and men of the MMIA, Imo, Kaduna, Ogun, Kogi, FCT and Lagos Commands as well as those of DOGI for intensifying their drug control efforts, Chairman/Chief Executive Officer of NDLEA, Brig. Gen. Mohamed Buba Marwa (Retd) equally applauded the commitment of all the commands across the country to work with other stakeholders to take the WADA sensitization lectures and advocacy messages to the communities, schools, worship centres, work places and traditional institutions. He charged them not to relent.
Femi Babafemi
Director, Media & Advocacy
NDLEA Headquarters Abuja
Sunday 17th September 2023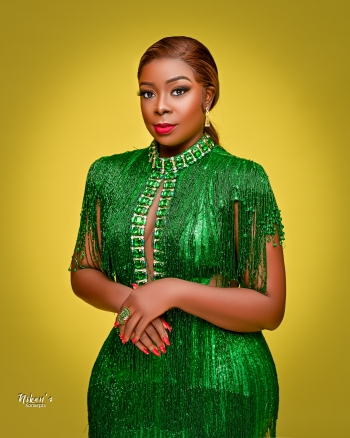 Bodex F. Hungbo, SPMIIM is a multiple award-winning Nigerian Digital Media Practitioner, Digital Strategist, PR consultant, Brand and Event Expert, Tv Presenter, Tier-A Blogger/Influencer, and a top cobbler in Nigeria.
She has widespread experiences across different professions and skills, which includes experiences in; Marketing, Media, Broadcasting, Brand and Event Management, Administration and Management with prior stints at MTN, NAPIMS-NNPC, GLOBAL FLEET OIL AND GAS, LTV, Silverbird and a host of others