Lagos pastor Feyi Daniels remanded for raping woman while speaking in tongues
An Ikeja sexual offences and domestic violence court on Wednesday, remanded a bishop identified as Oluwafeyiropo Daniels, for allegedly raping a 25-year-old woman while "speaking in tongues."
NAN reports that the clergyman allegedly raped the woman at his residence in Lekki, Lagos state.
The clergyman, who is the founder of 'I Reign Christian Ministry, was earlier remanded for allegedly raping two of his church members at his residence in June 2020.
During the trial, the victim, a member of the bishop's church, was led in evidence by Babajide Boye, the state lead counsel.
The victim told the court that she heard her cousin listening to the bishops's sermon on the phone while they were at her sister's shop in Osogbo on January 2, 2019.
"I told my cousin the sermon was nice and he told me the name of the church which I searched for and followed its page on Facebook," the victim said.
"After that, I was able to chat with Feyi on Facebook and he added me to a WhatsApp group called spiritual sonship group."
The alleged victim said she met the pastor for the first time when she attended a three-day retreat organised by the church in 2019.
"He later had a programme at OAU which I attended and met Brother Isaac, one of his spiritual sons, and we exchanged numbers," she said.
"From the sonship group, I took an assistant pastor / first prosecution witness (PW1) (name withheld) to be my prayer partner because, irrespective of our gender, we call ourselves sons.
"On the WhatsApp group, Feyi dropped a message that all sons should pick a convenient time to fast for 70 days, pray for two hours and break at 6.00 p.m. daily and come to Lagos for laying of hands after the fasting.
"On Sept. 8 2019, I told her (PW1) that I was going to Lagos for the laying of hands but the programme started late and there was nowhere to sleep because I had no one I could stay with in Lagos," she said.
"PW1 told me to call and tell Feyi that I had no one to stay with for the night, and I did.
"He said there was no problem, and this made me follow him to his house with some other members, including Bro Israel and his wife, but they later left the house that same day."
She also said a lady identified as Rachael took her to a room where they both slept in.
"The following morning, Feyi came out of his room and laid his hands on my head and started praying for me at the dining section, after I greeted him," she recounted.
"I went inside the room to start preparing to go to Osogbo, and he told me there was food in the kitchen, that I should eat.
"I was eating at the dining when he came to meet me again and said, 'Are you in your period?'
"I said, 'No", and he went back to his room. I did not see Rachael in the morning though we slept in the same room."
She further said the pastor came to her again and told her that he had an instruction for her, adding that he would want her to hear it herself.
'HE TOLD ME TO GO INTO HIS ROOM'
"There are two portraits of one Prophet Babajide David Olulana on Feyi's living room whom he told me was his spiritual father," she said.
"Feyi told me to carry one of the portraits and stare at it so that I can hear the instruction myself, which I did.
"After a while, he came out of his room and asked if I heard anything.
"I told him 'No'. He then said that the portrait was talking to me but I could not receive it.
"He said his spiritual father would use another means to speak to me.
"I then got a text message on my phone with the sender showing Babajide. I could not call the number but the message read, 'Whatever your father asks you to do, do it for your own good'."
She said the pastor later came out to ask her if she had received any sign, adding that he was instructed to have sex with her.
"I told him I got a message. He said I should delete the message," she said.
"Feyi told me that when I was born, my aunt did something to me which prevented my progress in life.
"He said the instruction he received was for him to help me so that I could be free from my aunt.
"I asked what the instruction was, and he said the instruction was for him to have sex with me.
"I was confused at this point. His eyes had already changed and he told me to go to his room."
She added that the bishop had two portraits of Prophet Babajide on his bed when she entered the room.
"He (defendant) was playing a Christian song with the title, 'Let Praises Rise' on his phone," she added.
"He pushed me on the bed, I tried to move away but he pulled me back as I was already naked.
"While Feyi was speaking in tongues, he was having sex with me."
She further said the pastor warned her against disclosing the incident, adding that she would die if she tells anyone.
She said the pastor raped her on several occasions, adding that she later got pregnant for him but lost it during an accident on Ilorin-Ibadan road.
Ramon Oshodi, the presiding judge, adjourned the case until May 25 for continuation of trial.
Adegoke's murder: Receptionist bags two years jail term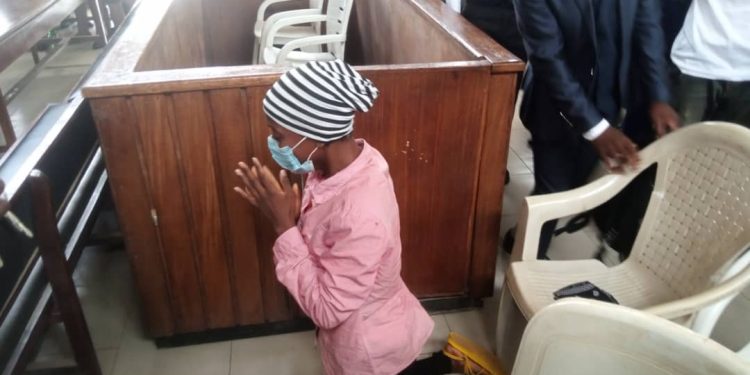 The receptionist at the Hilton Hotel, Ile-Ife Osun state, Adedeji Adesola, who lodged late Timothy Adegoke into the hotel, has been sentenced to two years imprisonment.
Adesola, faced trial along with Dr Rahman Adedoyin, owner of the hotel along with five other workers.
While Adedoyin, Manager and checker of the hotel, Adeniyi Aderogba and Oyetunde Kazeem were found guilty of murder among other charges, Adesola was convicted of manufacturing evidence.
The three convicts were sentenced to death by hanging for murder and unlawful killing of Adegoke, who was in Ile-Ife for his postgraduate examination in November 2021.
However, Chief Justice Oyebola Ojo adjourned sentencing on the conviction of Adesola till Wednesday on the ground of her counsel's Okon Ita and prosecution counsel, Fatima Adesina's allocution statement.
The duo pleaded with the court to tender justice with mercy considering the role of the convict in unearthing the hidden links in the crime committed.
During her judgement, Justice Ojo said, "Having carefully considered the allocution statement of the convict's counsel and the submission of the prosecution on the need to temper justice with mercy in respect of the convict, coupled with her sober posture throughout the duration of the trial, and equally being mindful of the circumstances surrounding the case of the defendant in this matter and not being unmindful of section 411 (2b)(3) of the law on this case, I hereby you, Adedeji Adesola to two years imprisonment starting from the first day of your arrest".
NDLEA busts Anambra drug syndicate importing fentanyl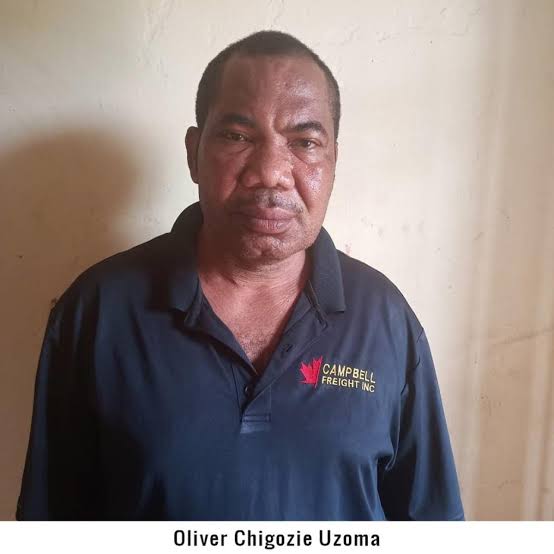 The National Drug Law Enforcement Agency (NDLEA) says its operatives have arrested members of a syndicate involved in the illicit importation and trafficking of Fentanyl, the lethal synthetic opioid.
According to a statement on Tuesday by Femi Babafemi, NDLEA spokesperson, the arrests were made on the heel of the agency's alert in November 2022 that there were plots to flood the Nigerian market with the drug.
Babafemi said the agency apprehended Odoh Collins Oguejiofor and Oliver Chigozie Uzoma members of the syndicate at Ogbogwu market, in Onitsha South LGA, Anambra state.
The agency described Ogbogwu as "the largest drug market in West Africa", adding that its officers raided the place after months of undercover monitoring.
"Oguejiofor was the first to be arrested while on a business mission with packets of 100 micrograms of Fentanyl, while the arrest of Uzoma, who is a major dealer in other illicitly manufactured pharmaceutical opioids, including Fentanyl, followed," the statement reads.
"While packs of liquid Fentanyl were recovered from Odoh, different quantities of banned and controlled drugs, including Fentanyl, were seized from Uzoma.
"They include Ampules of Fentanyl Injection; Ozempic solution for injection in pre-filled pens; Ampules of Sustanon 250mg/ml; Ampules of Rivavirin injection 200mg/2ml; Ampules of Erythropoietin injection; Ampules of Recombinant Anti Rho-D Immunoglobulin injection 300MG; Ampules of Pethidine 100mg/2ml solution for injection and Zoladex 3.6mg Goserelin."
The statement added that Fentanyl is a drug which is 100 times stronger than Tramadol and capable of causing mass casualty among the youth population.
EFCC arrests TikTok singer ShalliPopi for internet fraud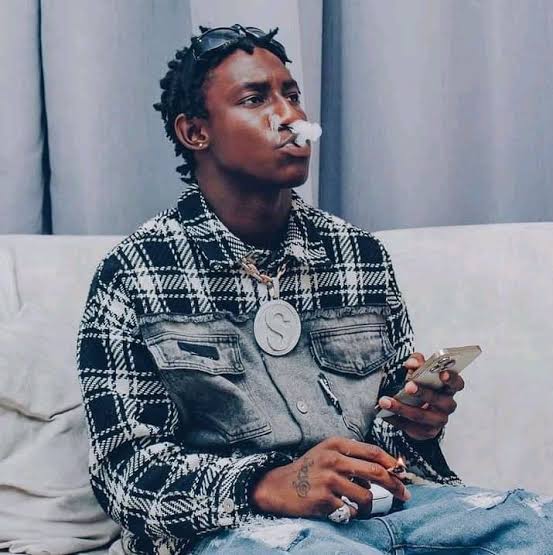 Operatives of the Economic and Financial Crimes Commission (EFCC) have arrested Crown Uzama, the popular TikTok musician better known as ShalliPopi, for alleged internet-related fraud.
In a statement on Tuesday, the commission said the TikTok musician was arrested alongside 30 other persons in the Barnawa area of Kaduna state.
According to the statement signed by Wilson Uwujaren, the EFCC spokesperson, the musician's manager was also arrested.
"Operatives of the Kaduna Zonal Command of the Economic and Financial Crimes Commission, EFCC have arrested a popular musician on TikTok, one Crown Uzama (aka ShalliPopi) and his manager, Ajayi Abdul Hafeez(aka 21 Badda) for alleged internet-related fraud," the statement reads.
"They were arrested alongside 29 other suspects, including four females: Glory Chinyere Kelvin Ogunwa l, Tina Ochonogor, Favour Baba Dawa and Joseph Judith Iya.
"The others are Adewale Adedokun, Yakubu Emmanuel Ojochememi, AbdulAzeez Temidayo Suleiman, Umoru Osioke AbdulAzeez l, Emmanuel Isaac Iwebo, Shuaibu Umaru Smart, Joel Kator, Gowon Titus, Emmanuel Daniel, Enough Etim Ekpo, Atano Timi Eben, Ijuo John Ochi, Paul Emmanuel Kaye, Uyit Victor and David Elijah Yachai
"Others include, Leche Precious Sokomba, Onoja Samuel Uroko, Cornelius Oyathekhua Agbodesi, Edigim Nosa Success, Azubuike Melchizedek Oniya, Usman Shereef, Victory Dennis Chiemela, Lambert Fortunetus Chikwado, Asoore King Oloruntoba and Malik Adanu Jibril.
"They were arrested following actionable intelligence about a proposed show by suspected Internet fraudsters at Barnawa, Kaduna. The suspects were arrested in sting operations at Disney Park Lounge, Epitome and Tomoso Hotels, all in the Barnawa axis of Kaduna."
The anti-graft agency said it recovered mobile phones, laptop computers, and two vehicles from the suspects.
The commission added that the suspects will be arraigned in court after an ongoing investigation is concluded.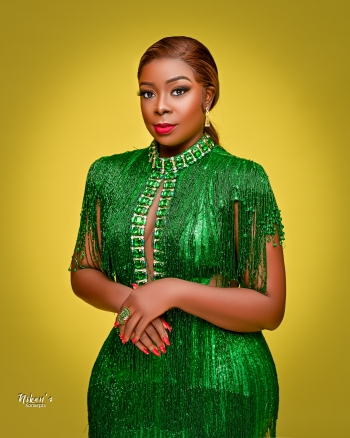 Bodex F. Hungbo, SPMIIM is a multiple award-winning Nigerian Digital Media Practitioner, Digital Strategist, PR consultant, Brand and Event Expert, Tv Presenter, Tier-A Blogger/Influencer, and a top cobbler in Nigeria.
She has widespread experiences across different professions and skills, which includes experiences in; Marketing, Media, Broadcasting, Brand and Event Management, Administration and Management with prior stints at MTN, NAPIMS-NNPC, GLOBAL FLEET OIL AND GAS, LTV, Silverbird and a host of others