NCAA rejects Nigeria Air's request to proceed to phase two of AOC acquisition, says ' there's no documents'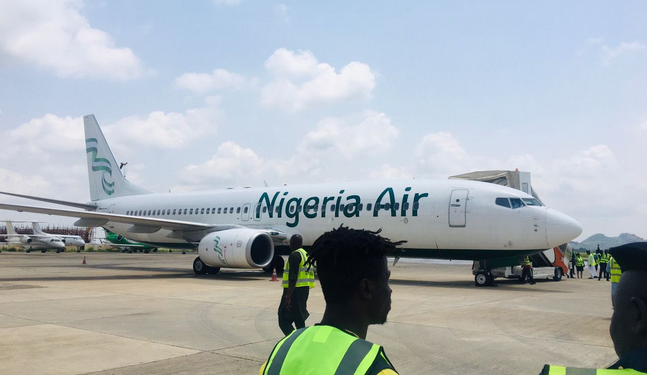 The Nigerian Civil Aviation Authority (NCAA) has rejected an application by Nigeria Air to proceed to phase two in the process of obtaining its air operators certificate (AOC).
In a letter seen by newsmen, dated June 2, 2023, NCAA said due to the unavailability of a "formal application form" and other "necessary documents", the certification process cannot progress to phase two.
"The authority is in receipt of your letter dated May 25, 2023, on the above subject matter," NCAA said.
"Quite contrary to our earlier letter of 16th May 2023, which enumerated the documents to be submitted with the formal application form OPS 002, your letter of request to proceed to phase two has no inclusion of a formal application form and the necessary documents referenced in the formal application form.
"Hence, the certification process cannot progress to phase two without these required documents.
"Please be reminded that your post holders' letters of commitment to Nigeria Air have a tenure of three months and as such expire now. "
STAGES IN ACQUIRING AN AOC
A year ago, the federal government granted an air transport license (ATL) to Nigeria Air to commence operation.
But the proposed national carrier has been unable to complete the requirements for the issuance of the AOC, which — among other requirements for an airline to operate — is a note of authority issued to airlines that fully guarantees them the right to begin air services.
There are five stages involved in acquiring the AOC, according to NCAA.
In phase one, NCAA appoints a certification team and processes the pre-application statement of intent form (AC-OPS 001). Discussions on all regulatory requirements, the formal application and attachments, and any other related issues will take place.
This process usually takes a week to complete.
Moving to the second phase, a formal application for intending entrants where documents and manuals (including the curriculum vitae of key management personnel) must be submitted for evaluation. The minimum timeframe for the formal application phase is two weeks.
The third stage involves a document evaluation, where the NCAA will review the applicant's manuals and other related documents and attachments to ensure conformity with the applicable regulations and safe operating practices.
The minimum timeframe for the document evaluation phase is three months.
From there, NCAA's scrutiny moves to the fourth stage: the demonstration and inspection — a key phase of the process carried out only after a satisfactory documentation evaluation phase.
In this stage, a thorough audit by the certification team at the applicant's premises will be conducted to ensure that the proposed procedures are effective and that the applicant's facilities and equipment meet the NCAA's regulatory requirements.
Also in phase four, other demonstrations like the emergency evacuation and ditching will be carried out, and after successes in these exercises; a demonstration flight will be carried out. The minimum timeframe for the demonstration and inspection phase is two months.
The fifth and final phase is certification and this means once the airline has met the regulatory requirements of the civil aviation (air navigation) regulations, the NCAA will issue the AOC with the appropriate specifications and ratings.
The minimum timeframe for the certification phase is one week, and after the issuance of the AOC, the applicant can engage in commercial aviation activities in Nigeria.
TikTok issues new guidelines to users for AI-generated content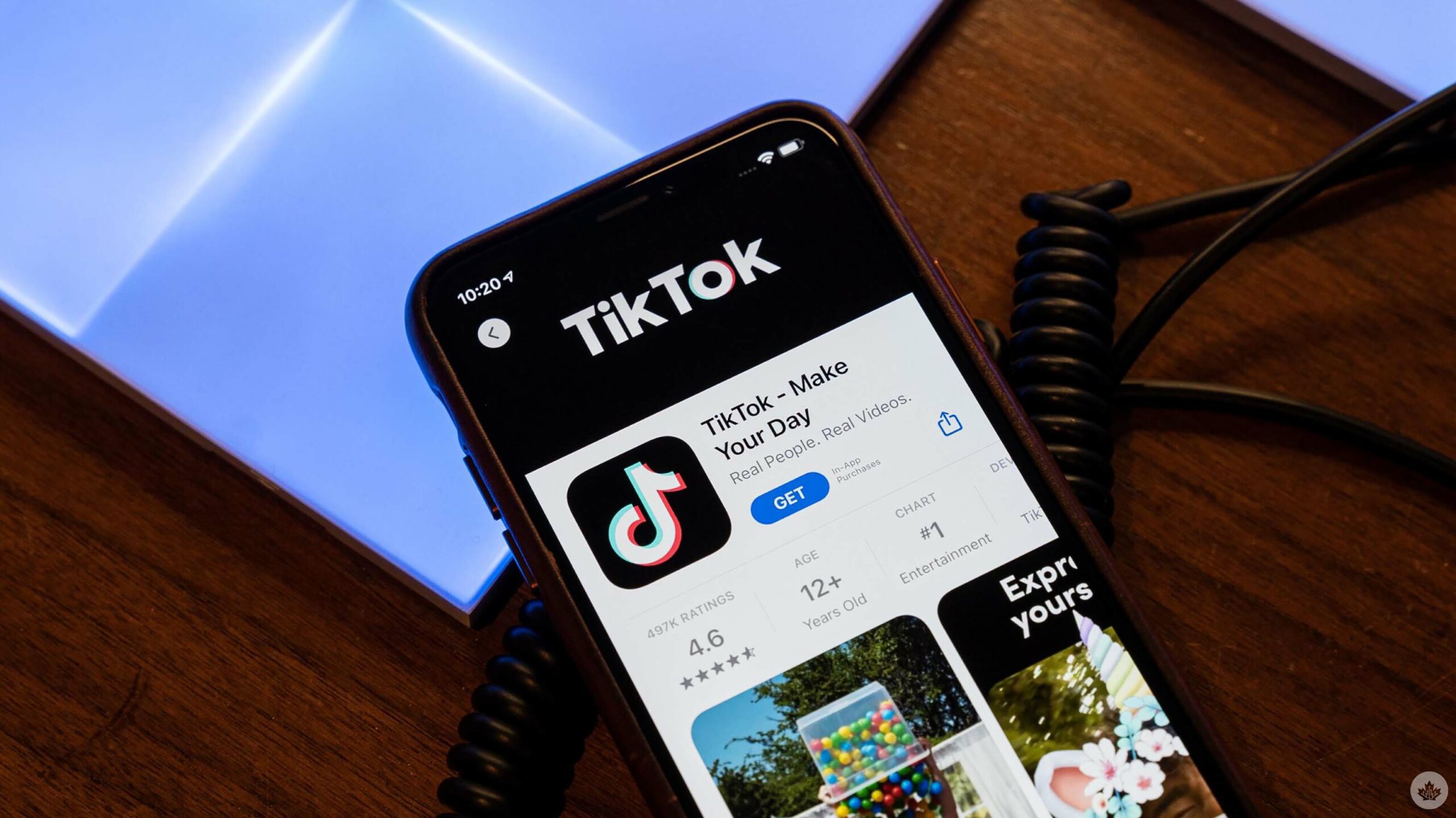 Popular social media platform TikTok is taking steps to ensure transparency and responsible content creation by introducing a new tool that allows content creators to label their AI-generated content.
This move comes as AI continues to play a significant role in the creativity of content on the platform.
While AI offers creators remarkable opportunities for innovation and creativity, there is a potential for confusion or misinterpretation among viewers when content has been generated or edited with AI, and this is where labelling becomes crucial.
The introduction of the new label will provide TikTok users with a clear indication that the content they are viewing has been significantly altered or modified by AI technology.
Creators will have the flexibility to apply this label to any content that has been entirely generated or substantially edited using AI.
Why TikTok is pushing for labelling AI-generated content
This initiative aligns with TikTok's commitment to its Community Guidelines' synthetic media policy, which was introduced earlier this year.
The policy mandates that AI-generated content containing realistic images, audio, or video must be appropriately labelled.
By adhering to these guidelines, TikTok aims to provide viewers with the necessary context to understand the content and prevent the potential spread of misleading information.
How TikTok will facilitate the adoption of flagging AI-generated content
To facilitate the adoption of these new labels, TikTok will release educational videos over time to help users understand and implement the policy effectively.
In addition to allowing creators to manually label their AI-generated content, TikTok is also exploring ways to automatically flag such content.
This proactive approach will further enhance transparency and ensure that TikTok's vibrant community is informed about AI-generated content.
TikTok's overarching goal with these efforts is to build on existing content disclosures, including the TikTok effects labels, and to find a clear, intuitive, and nuanced way to inform its community about AI-generated content.
By taking these steps, TikTok continues to be at the forefront of responsible content creation and innovation, fostering a dynamic and informed online environment for users and creators alike.
Money management tips based on your personality
In an era where managing our finances and securing our financial future has never been more crucial, many of us find ourselves struggling to do so.
It's a daunting task, especially for those of us who can barely stick to a skincare routine, let alone create and stick to a budget.
If you've ever felt like you're doing something wrong when it comes to your finances, rest assured, you're not alone. The key to solving your savings woes may lie in understanding and tailoring your approach to your unique "money personality."
Every one of us has a distinct money personality, and these personalities can reveal a lot about how effectively we're managing our savings.
Even if you're not striving to amass a significant nest egg for major investments like property or retirement, understanding your money habits is crucial.
It can help you identify and address problematic tendencies that might come back to haunt you in the future.
So, whether you're a natural saver, a spontaneous spender, a meticulous planner, a cautious investor, a generous giver, or a carefree avoider, understanding your money personality can empower you to make more informed financial decisions.
It's a step toward achieving financial stability and securing your future, all while embracing your unique approach to managing money.
After all, there's no one-size-fits-all solution when it comes to finances, and recognizing and respecting your money personality is the first step on your journey to financial success.
For the financially avoidant, saving isn't second nature. Money conversations can make you tune out. But burying your head in the sand won't get you anywhere. Money matters should stay illuminated.
Rather than keep avoiding facing the facts, consider a playful approach. To stay engaged, adopt enjoyable spending habits that double as financial check-ups.
Enter the No-spend Challenge. Pick an area like clothes, dining out, or drinks, and cut them for a week.
Then, stash the money you'd typically splurge on those into savings. It's an exciting way to take control without sacrificing essentials. Don't let avoidance darken your financial path light it up with savvy spending and saving.
Do you get an adrenaline rush from those doorstep deliveries? Enjoy indulging beyond your means? Treating yourself is essential, especially during times when online splurges provide solace. Yet, moderation is key.
Psychologist Mario Weick from Durham University explores how forward-thinking can rein in compulsive spending. "The benefits of saving money unfold over time, so focusing on future goals makes saving easier. Prioritizing the present may fuel more spending. Therefore, strengthening your savings involves making it easy, social, and enjoyable."
For compulsive spenders, you can get ahead by having an untouchable account with a strict spending cap. Allocate a portion of your income to a fixed savings account.
This prevents impulsive spending, creating a barrier to unwarranted deductions from your bank balance. Take control and make saving just as thrilling as those doorstep deliveries.
On the opposite end of the financial spectrum are the ultra-frugal individuals. If you're a compulsive saver who never allows yourself any disposable income or the joy of spending, it might be time to reassess your financial habits.
Psychologist Mario Weick suggests that neither extreme spending nor extreme frugality guarantees happiness. Uncontrolled spending can lead to guilt and debt, while excessive frugality can burden you with constant money worries.
Clare Framrose's financial advice emphasizes the importance of accounting for "fun" spending. "Find a balance between spending and savings", she advises.
Allocate a portion of your budget each month for fun a sum dedicated to indulging yourself and nurturing your internal happiness.
Money can't buy happiness, but treating yourself occasionally can lift your spirits instantly, whether through a delightful dinner, a long-desired bag, or a special cocktail.
Life without risk might be dull, but reckless money choices can lead to trouble. If you regularly embrace financial risks without assessing the consequences, it's time for a rethink.
Risk-takers chase fleeting highs triggered by dopamine release in the brain. Pleasure and thrills abound, but long-term pain looms.
To rein in these impulses, consider setting financial boundaries with an advisor.
Stay vigilant and consider saving in a fixed account. It acts as a safety net, signaling when to stop spending, and helping you maintain financial stability while embracing life's occasional risks.
Do you often begin the month with good intentions but find yourself overspending by the end? If this sounds familiar, you're a saver-splurger a category many of us "not-bad-but-not-great with money" folks belong to. While you're not an avoider and might even have a budget, it's time for a different approach to financial planning.
Remember, a budget only works if you stick to it! A micro-budgeting approach can help. Instead of planning your finances monthly, consider breaking it down into weekly spending points.
This way, saver-splurgers can stay on track, avoiding last-minute struggles before payday. It's about maintaining financial control throughout the month.
Naira hits all-time low, trades N1,000/$ at parallel market
Nigeria's local currency, the naira, has set a new record, falling to its lowest against the dollar at the parallel market.
Currency traders in Lagos, also known as Bureaux De Change operators (BDCs), quoted the naira at N1,000 to the greenback at the street market.
The traders, on Tuesday, put the buying price of the dollar at N990 and the selling price at N1,000 — leaving a profit margin of N10 .
The figure represents a depreciation of N7 or 0.7 percent from the N993/$ it traded on Monday.
A BDC operator simply known as Atiku, in Ishaga, said he is selling the dollar at N1000; while Shehu, another street trader in Ogba, offered the same rate.
"Dollar is more expensive and scarce. In fact, if you are willing to sell, I will be willing to buy, even if it is at N990/$," said a BDC operator at the Alade market in Ikeja.
At the official side of the market, the investors' and exporters' window (I & E), the local currency depreciated by 4.78 percent to close at N773.25 to the dollar on Monday.
According to details on FMDQ OTC Securities Exchange, a platform that oversees official FX trading in Nigeria, a total of $64.14 million FX transactions were made at the I&E window.
The last time the naira hit its lowest was on August 10 when it traded at N950.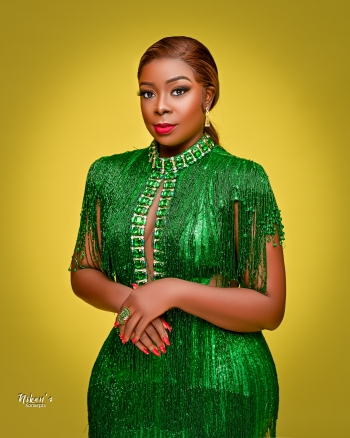 Bodex F. Hungbo, SPMIIM is a multiple award-winning Nigerian Digital Media Practitioner, Digital Strategist, PR consultant, Brand and Event Expert, Tv Presenter, Tier-A Blogger/Influencer, and a top cobbler in Nigeria.
She has widespread experiences across different professions and skills, which includes experiences in; Marketing, Media, Broadcasting, Brand and Event Management, Administration and Management with prior stints at MTN, NAPIMS-NNPC, GLOBAL FLEET OIL AND GAS, LTV, Silverbird and a host of others