3 reasons getting eyelash extensions may not be a good idea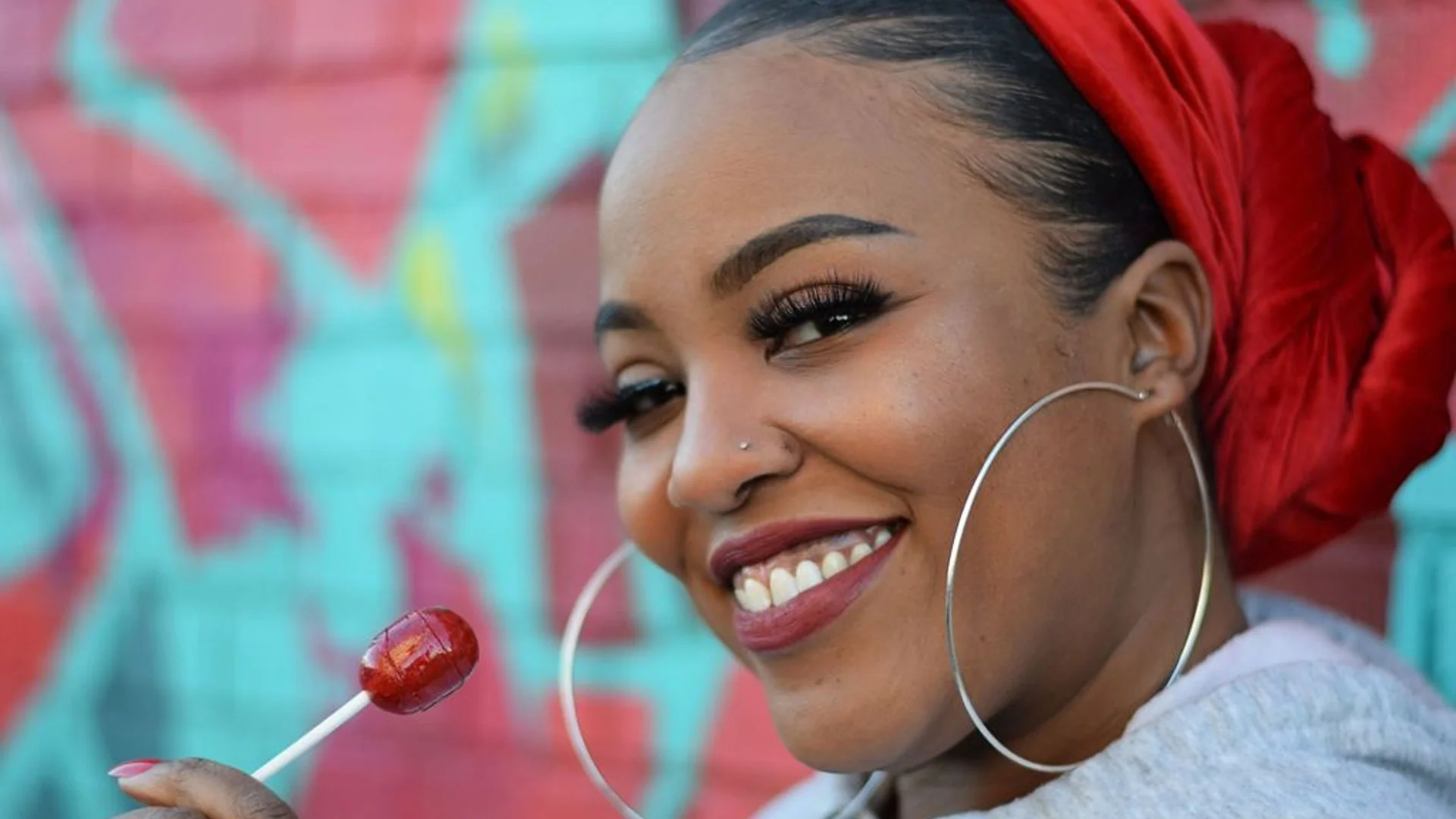 The allure of eyelash extensions is undeniable, but approaching this trend cautiously is crucial.
Cosmetics has become a delightful pursuit in the world of beauty, with eyelash extensions emerging as one of the most sought-after trends.
Eyelash extensions are semi-permanent lashes that are hand-glued on top of your natural lashes.
While eyelash extensions take less maintenance than wearing mascara or artificial eyelashes every day, they're also not a one-time fix.
However, before you succumb to the allure of these stunning enhancements, it's essential to explore the risks involved.
Here are three reasons eyelash extensions may not be the best idea after all;
1. Potential for allergic reactions
While eyelash extensions are undoubtedly glamorous, they are not without risks, especially for those with sensitive skin. The adhesive used to attach the extensions can contain chemicals that may trigger allergic reactions.
Itchy, red, and swollen eyelids are common symptoms of an allergic response, which can mar the overall beauty experience. If you are prone to allergies or with a history of skin sensitivity, it is vital to weigh this potential risk before opting for eyelash extensions.
2. Maintenance and long-term cost
Eyelash extensions may grant you fuller lashes, but they demand significant maintenance and upkeep.
Regular visits for fills and touch-ups are essential to maintain the desired look. This maintenance can be both time-consuming and costly.
Furthermore, prolonged use of eyelash extensions can weaken your natural lashes, leaving them brittle and prone to breakage. As a result, you may find yourself spending considerable time and money on maintaining extensions while risking the health of your natural lashes.
3. Infection and lash loss
Improper application or inadequate hygiene practices during the extension process can increase the risk of infection. Bacterial or fungal infections may occur if the extensions trap dirt and debris close to the lash line.
Moreover, the weight of the extensions and constant rubbing can cause strain on your natural lashes, leading to premature lash loss.
The last thing you'd want is to trade your beautiful natural lashes for sparse and fragile ones due to the prolonged use of extensions.
The allure of eyelash extensions is undeniable, but approaching this trend cautiously is crucial. Before committing, consider potential drawbacks like allergic reactions, high maintenance costs, and the risk of infection and lash loss.
If you decide to proceed, choose a reputable technician, prioritise hygiene, and monitor your natural lashes' health.
Turmeric may be as effective as medicine in treating indigestion, study says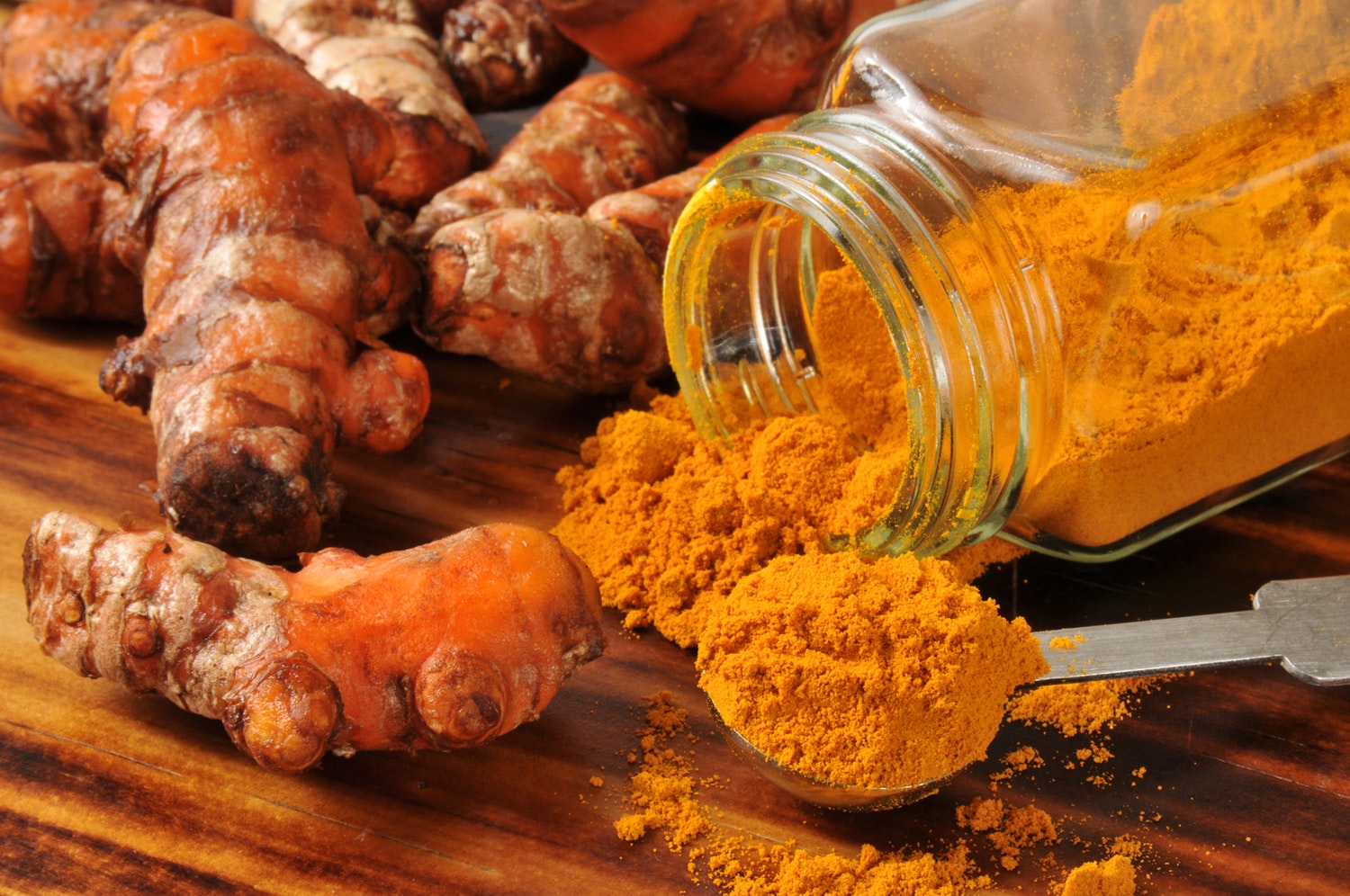 A study says turmeric, a natural compound found in spice, may be as good for treating indigestion as medicine.
According to the study published in the medical journal, curcumin, a natural compound found in turmeric, may be as effective as omeprazole, a drug used to treat dyspepsia (indigestion).
Turmeric is thought to have anti-inflammatory and antimicrobial properties and has long been used as a medicinal remedy, including for the treatment of indigestion.
The study involved 206 patients aged 18 to 70 with recurrent upset stomach who were recruited from hospitals in Thailand between 2019 and 2020.
The participants were randomly assigned to three treatment groups for 28 days.
One group received two large 250 mg capsules of curcumin (turmeric) four times a day and one small dummy capsule; another received one small 20 mg capsule omeprazole daily and two large dummy capsules 4 times a day; and the last group received turmeric plus omeprazole.
Patients in all three groups were evaluated for their symptoms after 28 days and then again after 56.
The researchers found that oral curcumin was safe and well tolerated, and that patients in all three groups experienced a similar improvement in symptoms.
"Curcumin and omeprazole had comparable efficacy for functional dyspepsia with no obvious synergistic effect," the researchers concluded.
"This multi-centre randomised controlled trial provides highly reliable evidence for the treatment of functional dyspepsia.
"The new findings from our study may justify considering curcumin in clinical practice."
5 foods and drinks to avoid while on drugs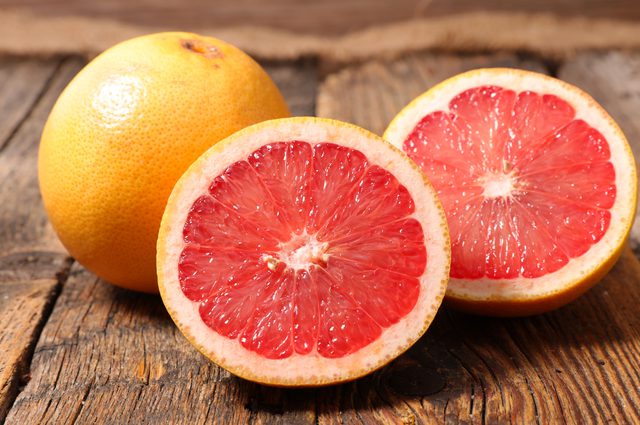 Some drinks and foods don't mix with prescription drugs.
When the doctor prescribes certain drugs, there are drinks and foods you should stay away from so your drugs can work effectively.
Here they are:
1. Chocolate and sleeping, depression, and anxiety pills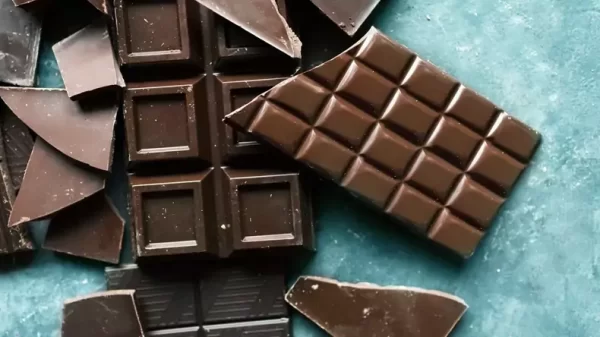 Dark chocolate, in particular, might reduce the effectiveness of medications used to relax or induce sleep, such as zolpidem tartrate (Ambien) and methylphenidate (Ritalin) for those with hyperactivity. If you take a MAO inhibitor, which is used to treat depression with chocolate, it can cause dangerously high blood pressure.
2. Dairy products and antibiotics
Calcium in dairy products, such as milk, cheese, and yoghurt, can inhibit drug absorption in antibiotics like tetracycline and ciprofloxacin. This compromises the medication's effectiveness in treating infections. Avoid calcium-containing meals an hour before or two hours after taking these antibiotics.
3. Grapefruit and cholesterol-lowering drugs
Grapefruit, a citrus fruit, can affect over 50 drugs in the gut, making some less effective and others too strong, especially cholesterol-lowering drugs like atorvastatin.
Eating grapefruit or grapefruit juice can inhibit an enzyme necessary for statin metabolism, increasing the risk of side effects like muscle pain. The most problematic statins are atorvastatin, lovastatin, and simvastatin, which are commonly used in cholesterol-lowering drugs.
To be safer, patients are advised to avoid grapefruit and grapefruit juice entirely while on statins.
4. Fruit juice and most drugs
Apple or orange juice can decrease levels of beta-blockers like Tenormin and Tekturna which prevent strokes, heart attacks, and kidney problems.
New-generation antihistamines for allergies can also interact with acidic juices like apple, orange, and grapefruit, affecting absorption and neutralizing the effect of these medications.
For those taking calcium channel blockers, avoid grapefruit juice, as it can render the drug ineffective. Also avoid orange fruit juice if you are on malaria drugs.
Alcohol and most drugs
Alcohol can impair the efficacy of drugs, weaken blood pressure and cardiac medications, or enhance their effect and produce dangerous adverse effects.
7 effects of prolonged headphone usage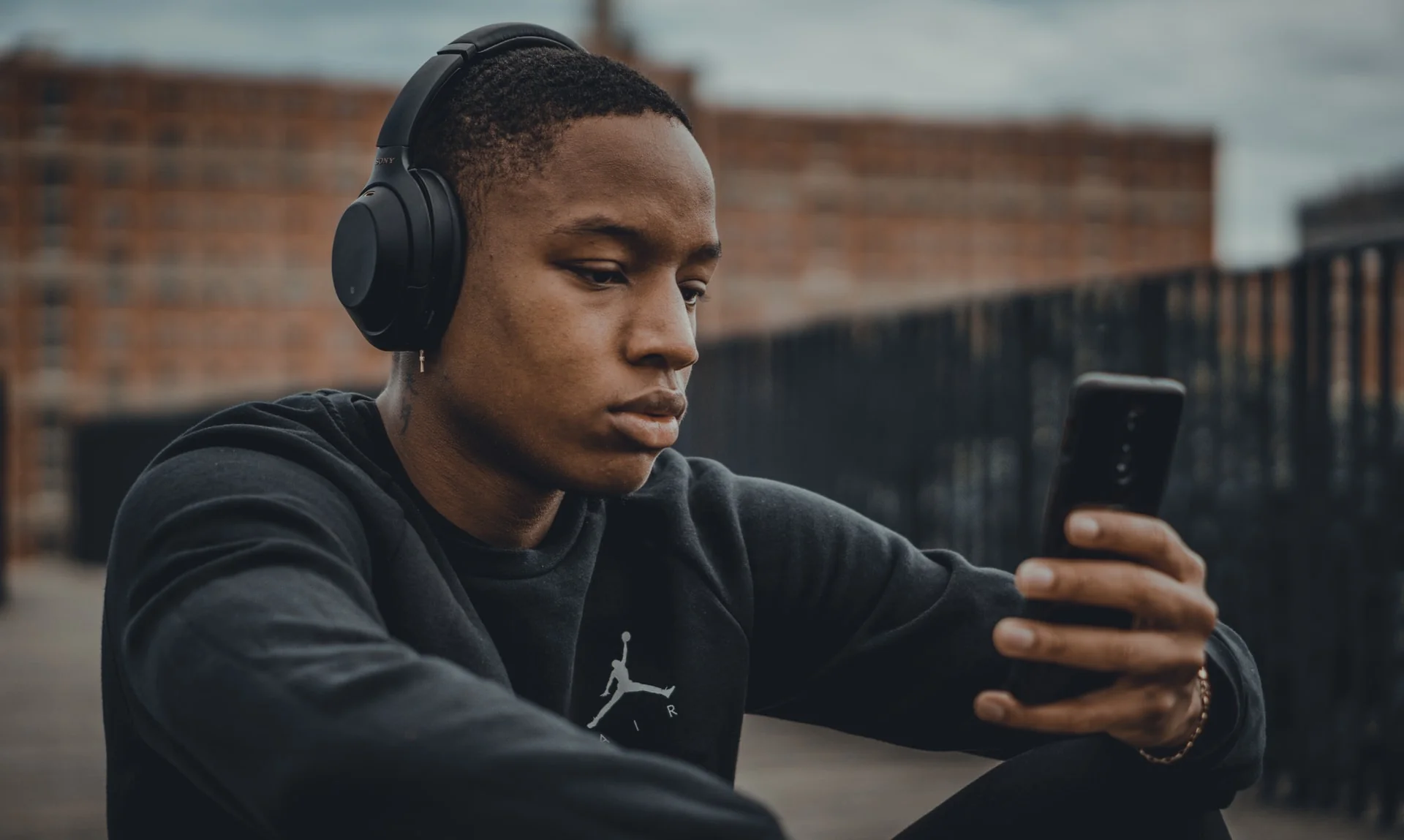 In our modern world, headphones have become an indispensable accessory which has become more like a necessity.
Whether we're grooving to our favourite tunes, immersing ourselves in a thrilling podcast, or trying to find some peace in a noisy environment, headphones offer a convenient escape. However, the convenience they provide comes at a cost.
Prolonged headphone usage can have detrimental effects on our physical and mental well-being.
1. Hearing damage
One of the most apparent consequences of excessive headphone usage is hearing damage.
The World Health Organization estimates that over a billion young people worldwide are at risk of hearing loss due to unsafe listening practices, including the prolonged use of headphones at high volumes.
When the volume is cranked up to dangerous levels, it can cause permanent damage to the delicate hair cells in our inner ears, leading to hearing impairment.
2. Ear Infections
Wearing headphones for extended periods can also increase the risk of ear infections. The enclosed environment inside the ear cups can trap moisture, creating a breeding ground for bacteria.
Over time, this can lead to painful ear infections and discomfort, potentially requiring medical attention.
3. Tinnitus
Tinnitus, often described as a persistent ringing, buzzing, or hissing sound in the ears, can be a consequence of excessive headphone use. Listening to music or other audio at high volumes can overstimulate the auditory nerves, leading to the perception of these phantom sounds. Tinnitus can be not only distressing but also challenging to treat.
4. Social isolation
While headphones offer a refuge from external noise, prolonged use can result in social isolation.
When we constantly plug into our own private auditory world, we may unintentionally distance ourselves from friends, family, and the surrounding environment.
This isolation can lead to a decline in interpersonal relationships and a disconnect from the real world.
5. Increased stress and anxiety
Listening to calming music can be a great stress reliever, but when used excessively or in noisy environments, headphones can contribute to stress and anxiety.
The need to block out external sounds can indicate a desire to escape from stressors, and this can become a maladaptive coping mechanism, potentially exacerbating mental health issues.
6. Ear pain and discomfort
Wearing headphones for long hours can cause physical discomfort, such as ear pain and soreness.
The pressure applied to the ears and the heat generated within the ear cups can lead to irritation and discomfort. This discomfort can be particularly pronounced when using over-ear headphones.
7. Impaired cognitive function
Prolonged headphone usage can also impact cognitive function. Constant exposure to loud music or audio can reduce concentration and productivity levels, making it harder to focus on tasks.
This is especially concerning for students and professionals who rely on their ability to concentrate.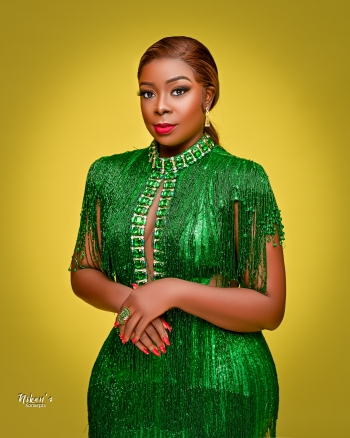 Bodex F. Hungbo, SPMIIM is a multiple award-winning Nigerian Digital Media Practitioner, Digital Strategist, PR consultant, Brand and Event Expert, Tv Presenter, Tier-A Blogger/Influencer, and a top cobbler in Nigeria.
She has widespread experiences across different professions and skills, which includes experiences in; Marketing, Media, Broadcasting, Brand and Event Management, Administration and Management with prior stints at MTN, NAPIMS-NNPC, GLOBAL FLEET OIL AND GAS, LTV, Silverbird and a host of others