5 ways to make money online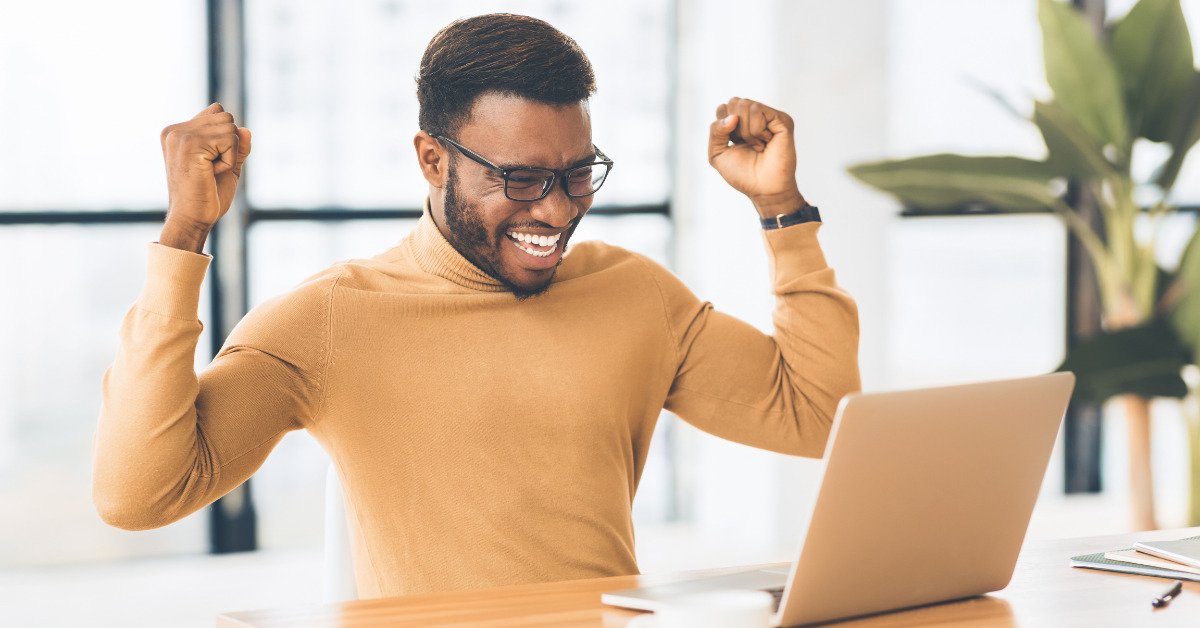 In today's fast-paced world, where the cost of living continues to rise, many individuals find themselves seeking additional ways to boost their income.
The internet has opened up many opportunities, but trading and investing stand out as the prime choices. With plenty of educational resources at your disposal diving into the financial markets has never been easier.
One of the most appealing aspects of trading and investing is unparalleled flexibility. Unlike traditional 9-to-5 jobs, the financial market operates around the clock, enabling you to participate at any time and from anywhere.
Whether it's stocks and currency trading, which are available 24/5, or the ever-thriving crypto market that operates 24/7, you can craft your trading schedule to suit your lifestyle.
Another enticing aspect is that you don't need a fortune to start. For example, NordFX – international broker caters to both seasoned traders and newcomers, allowing you to begin with small investments and gradually grow your portfolio as you gain confidence and experience.
With the potential for passive income, trading can complement your primary occupation or even become a full-time pursuit, granting you the autonomy to work for yourself.
In this article, we will delve deeper into the various ways to make money, exploring different trading strategies, and investment opportunities, and highlighting the remarkable advantages.
So, buckle up as we embark on a journey towards financial freedom through the exciting world of trading and investing.
1. Copy Trading – Effortless and Popular:
Copy Trading is a revolutionary concept that transforms the financial markets. It allows users to replicate the trades of experienced professionals, known as "strategy providers," without the need for constant monitoring or decision-making.
This method is popular due to its accessibility for beginners, time efficiency, diversification benefits, transparent data, and user control.
Copy Trading's popularity can be attributed to:
Accessibility: Beginners can participate confidently without in-depth market knowledge, relying on expert traders' insights
Time-Efficiency: Users save time on research and analysis, as strategy providers handle the decision-making process.
Diversification: By copying multiple providers, users can diversify their investments across various assets and trading styles.
Transparent Data: Comprehensive statistics and performance data empower users to make informed decisions.
Control and Flexibility: Users retain control over fund allocation, pause copying, or switch providers as needed.
NordFX Copy Trading opens doors for individuals of all backgrounds to explore the world of trading and investing with ease and confidence.
2. Trading Stocks and Indices:
Stocks have gained tremendous popularity due to their potential for substantial returns and the opportunity to own shares in successful companies.
Online trading platforms provide easy access to stock trading. To start trading stocks with ease, follow these steps: register an account, complete verification and funding, conduct market research, select stocks and indices, place trades, and monitor and manage your investments.
3. Trading Cryptocurrencies, Metals, and Currencies:
Beyond traditional stocks, traders can explore various assets including cryptocurrencies, precious metals, and forex (currency trading).
Cryptocurrencies offer potential profits due to their 24/7 market availability and volatility. Precious metals, such as gold and silver, act as safe-haven assets during economic uncertainties. Forex trading provides ample opportunities with its 24/5 market operation and leverage advantages.
Why Trade Cryptocurrencies with NordFX
24/7 Market: Crypto markets operate 24 hours a day, seven days a week, providing ample opportunities for trading at your convenience.
Volatility and Opportunities: Cryptocurrencies are known for their price volatility, presenting the potential for significant returns within short periods.
Diversification: Adding cryptocurrencies to your portfolio can diversify risk and open up new avenues for profit.
4. Affiliate Program – Unlocking Lucrative Opportunities
Affiliate Program offers a unique and rewarding way for individuals to make money by promoting the broker's services to potential clients.
It presents a win-win situation, where affiliates can earn attractive commissions while helping others discover the benefits of trading. Let's explore how the affiliate program works and how you can capitalize on it to generate income.
How the NordFX Affiliate Program Works
Registration: To become a NordFX affiliate, you need to sign up for the program through the NordFX website. The registration process is simple and free.
Unique Referral Link: Upon registration, you will receive a unique referral link that is specific to your affiliate account. This link tracks the clients you refer to NordFX, ensuring you receive credit for each successful referral.
Promotion and Marketing: As an affiliate, your primary role is to promote NordFX's services to potential clients. You can use various marketing channels, such as social media, blogs, websites, and other online platforms, to reach a broader audience.
Client Referrals: When someone clicks on your unique referral link and registers a trading account with NordFX, they become your referred client. NordFX's system associates the client with your affiliate account, ensuring that you are credited for their activity.
Commission Structure: NordFX offers competitive commission structures to its affiliates. The commission may be based on the trading volume generated by your referred clients or the number of new clients you bring to the platform.
5. PAMM Investing – Maximizing Profits:
For investors seeking a passive approach, NordFX offers PAMM Investing. This system allows individuals to allocate funds to experienced traders (PAMM Managers) to handle trading on their behalf.
PAMM Investing benefits include expert management, diversification, passive income, and flexibility in investment amounts. Simply choose a PAMM Manager, allocate funds, and enjoy profit distribution based on agreed percentages.
Court orders Betta Edu to disclose details of ₦535.8m school feeding expenditure during lockdown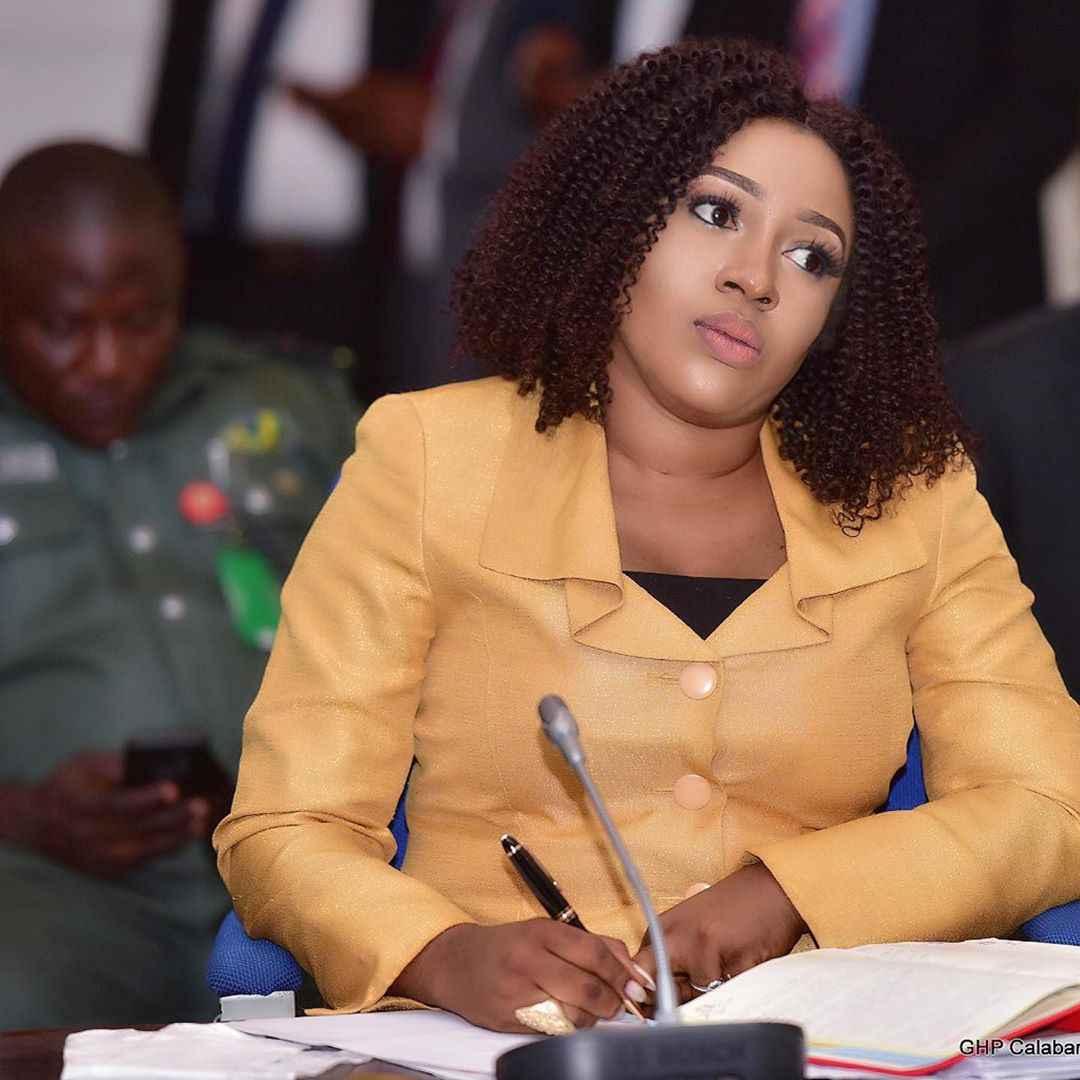 A Federal High Court, Abuja has ordered Dr Betta Edu, the Minister of Humanitarian Affairs, Disaster Management and Social Development, to release details of how the sum of ₦535.8 million was expended on feeding of school children during COVID-19 lockdown.
Justice Nkeonye Maha, in a judgment, directed the minister and the ministry to furnish a civil society group with parts of the information sought in line with Section 25(1) of the Freedom of Information (FOI) Act, 2011.
Justice Maha held that the minister's failure to respond to the group's letter dated August 6, 2020 or even give reason for the refusal to respond to the request as prescribed under the FOI Act contravened the provisions of Section 4(a) and (b) of the act.
"In view of all the matters before me and flowing from the objectives of the FOI Act 2011, the court hereby orders the 1st and 2nd defendants, in line with Section 25(1) of the FOI Act, to furnish the plaintiff with the information sought in Reliefs 3(a), (b), (c), (d)," she declared.
The judge also ordered the minister to comply with the orders of the court within 21 days upon receipt of the orders. She, however, refused to grant "Reliefs 3(e), (f) and (g) of the plaintiff."
The News Agency of Nigeria (NAN) reports that the Incorporated Trustees of Kingdom Human Rights Foundation International had filed the suit marked: FHC/ABJ/CS/1162/2020 following alleged refusal of the then Minister, Hajia Sadiya Umar-Farouq, and her ministry to respond to the information sought.
Umar-Farouq was the minister under the Muhammadu Buhari-led government. The group alleged that independent investigation and information available to it "revealed that the so-called modified and implemented school feeding programme during lockdown against coronavirus pandemic was a scam, cover-up and well-articulated fiction to embezzle public funds."
It said that the development was contrary to the statement made by Umar-Farouq during the taskforce briefing on COVID-19 on August 3, 2020. Therefore, in the originating summons, the group sued the minister, the ministry and the Presidential Taskforce on COVID-19 as 1st, 2nd and 3rd defendants respectively.
Also joined in the suit were the Secretary to the Government of the Federation (SGF) and Independent Corrupt Practice and other related offences Commission (ICPC) as 4th and 5th defendants.
The group sought an order of mandamus compelling the 1st defendant (minister) to immediately release and make available to it all the information and documents requested in its application letter to with:
"a. Details, accompanied with documentary evidence of how the N523,273,800 million was spent on school feeding programme during the COVID-19 LOCKDOWN in three states following presidential directive as disclosed to Nigerians by the 1st defendant during the Presidential Taskforce on Covid-19 briefing of Monday, 3 August, 2020 in Abuja.
"b. Details with the aid of documentary evidence disclosing how the said ₦523,273,800 million was dispatched/distributed to the 124,589 households whom the 1st defendant claimed received take-home rations valued at ₦4,200. 00 to wit:"In the FCT, 29,609 households were impacted; 37,589 households in Lagos and 60,391 in Ogun, making a total of 124,589 households impacted between May 14, and July 6. 'if 124,589 households received take-home rations valued at N4,200, the amount will be N523,273,800.'
"¢. Facts with the aid of documentary evidence, disclosing whether the 124,589 households whom the 1st defendant claimed received take-home rations valued at ₦4,200 received it in cash or if they received food items.
"d. If the 124,589 households whom the 1st defendant claimed received take-home rations valued at ₦4,200 received it by cash, facts with the aid of documentary evidence, including state by state photographs of those distributing and those receiving, disclosing whether they were given cash of ₦4,200 or food items valued ₦4,200.
"e. Should the 1st defendant claim that the 124,589 households received ₦4,200 by bank transfer, facts disclosing that the ₦4,200 was paid into their various bank accounts, including disclosing the bank account numbers of the 124,589 households whom the 1st defendant claimed received take-home rations valued at 4,200 each.
"f. Phone numbers of the 124,589 households whom the 1st defendant claimed received take-home rations valued at ₦4,200 or the phone numbers of their heads of family.
"g. State by state addresses of the 124,589 households whom the 1st defendant claimed received take-home rations valued at ₦4,200 to enable the plaintiff immediately confirm if they received the items."
The group said it instituted the suit in the overall public interest and promotion of rule of law, accountability, probity transparency and strengthening constitutional democracy and good governance.
Responding the minister and the ministry, in their counter affidavit, argued that they did not refuse to provide the information sought as the information had been disclosed in their counter affidavit.
They also argued that information sought by the plaintiff which bordered on addresses and phone numbers of beneficiaries were personal information and that such disclosure was exempted under Section 14 of FOI Act. They corrected that the total sum was ₦535, 873, 800 for 127, 789 households and not 523, 273, 800 for 124, 589 as alleged by the group.
They, however, said that they did not disburse cash but food items. Delivering the judgment, Justice Maha struck out the names of 3rd, 4th and 5th defendants' from the suit, the plaintiff, having failed to disclose a cause of action against them.
The judge, in the decision delivered on October 30 but the certified true copy (CTC) sighted on Wednesday, said the suit succeeded in part. She agreed with the argument of the minister and the ministry that the 127, 789 households had not consented to the disclosure of their personal details as required by law.
She also refused to grant the request for the release of bank account numbers of the beneficiaries, having stated that no cash was disbursed. But Justice Maha held that there was nothing before the court to show how the said food items were disbursed and the defendants had not proved nor shown how the said ₦535, 873, 800 was distributed to the beneficiaries.
"The 1st and 2nd defendants merely stated facts without proof of how the said sum was allegedly spent.
"All these lapses give room for conjecture and speculation, and the court does not act on speculation; rather on material evidence placed before it," she said, citing Section 167 of the Evidence Act.
She, therefore, granted Reliefs (a), (b), (c), and (d) above but declined to grant Reliefs (e), (f) and (g).
United Nigeria Airlines suspends flight dispatcher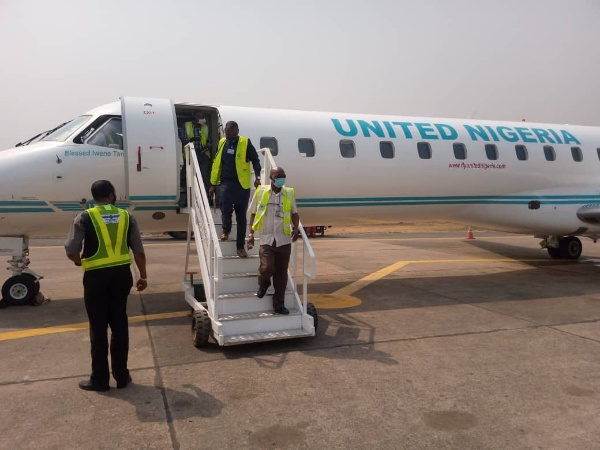 United Nigeria Airlines (UNA) has suspended with immediate effect its flight dispatcher who gave the wrong dispatch code on its flight NUA 0504 departing from Lagos to Abuja on Sunday.
A source close to the airline confided in our correspondent on Wednesday that the flight dispatcher (names withheld) who had been working with it since its inception about three years was issued the suspension letter on Tuesday.
The source who declined to be quoted told our correspondent that the suspension was to allow non-interference in the ongoing investigation into the incident, which she said was embarrassing.
It was gathered that the suspension order would remain in place until after the conclusion of the ongoing investigation into the incident.
When contacted, Mr. Achilleus-Chud Uchegbu, Head of Corporate Communications, at United Nigeria Airlines, confirmed the suspension to our correspondent.
He, however, declined to comment further on it saying that the suspension didn't mean the dispatcher was already found guilty.
He said: "The suspension was not an indictment, but an action to enable investigation."
However, the Flight Dispatcher Association of Nigeria (FLIDAN), the association of flight dispatchers in the country, had called for an investigation into the incident.
FLIDAN in a statement by Victoria Adegbe, Secretary General, insisted that the flight dispatcher followed the Nigeria Civil Aviation Regulations, Part 8-Operations in its conduct.
Adegbe said that the flight dispatcher filed a flight plan with the Aeronautical Information Service (AIS) which was transmitted to the control tower.
The flight plan according to the association indicated Lagos as a departure, while Abuja was the destination.
Enugu and Port Harcourt airports were also given as first and second alternates, respectively.
The body further said that the weather folder given showed that Abuja weather was good as at the time of the departure from Lagos, but regretted that the pilot called the Air Traffic Control (Tower) for clearance to depart to Asaba, rather than Abuja.
FLIDAN regretted that the tower granted the pilot's request against the legal flight plan submitted by the flight dispatcher, maintaining that the pilot and air traffic controller team seemed not to follow what was filed, which by implication, meant that they disregarded "Operational Control " of the flight dispatcher, which empowers a 50 per cent Joint and Equal Responsibility of the Safety of the flight to the Flight Dispatcher.
The body added: "The Airlines' Operational control, which allowed a pilot to generate his own Operational Flight Plan (OFP), thereby taking full responsibility for the dispatch release is an outright breach of the Nigeria Civil Aviation Regulations, NCAR Part 8.
"The Airlines' Operations Control further contravened the NCAR, which states that an airline pilot shall take to the destination airport a copy of the flight plan, dispatch release and load manifest. By implication, if the pilot had the flight plan on him, he would have gotten his destination right, the dispatch release if it was with him summarises the departure and destination, which was clearly disregarded.
"The ATC should not have granted a scheduled flight clearance to depart to a destination that was not as filed by the flight dispatcher. The airline in a show of absolute disregard for aviation law went ahead to suspend the flight dispatcher who upheld the licence issued by the Nigeria Civil Aviation Authority (NCAA) and carried out his job as required by law."
President Tinubu presents 2024 budget at National Assembly, says proposal will boost investments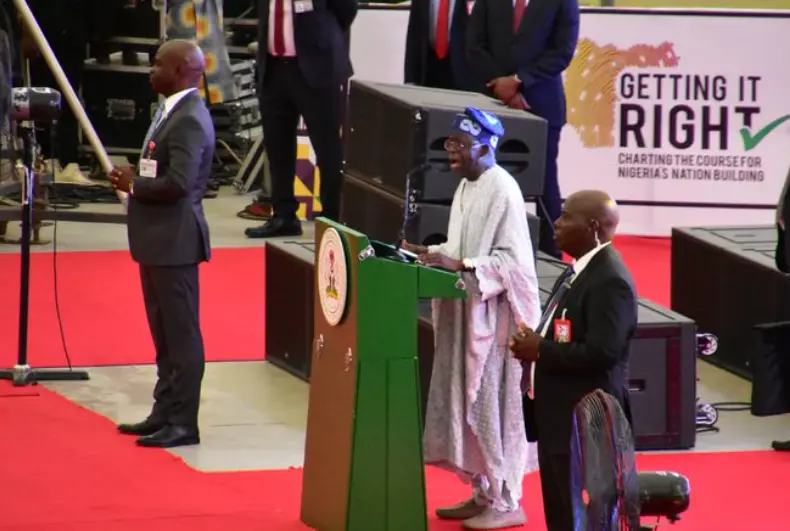 Being text of the 2024 budget presentation by President Bola Tinubu, to a joint session of the national assembly at the temporary chamber of the house of representatives, on November 29, 2023.
2024 BUDGET SPEECH:
Budget of Renewed Hope
Delivered By:
HIS EXCELLENCY, ASIWAJU BOLA AHMED TINUBU, GCFR
PRESIDENT, FEDERAL REPUBLIC OF NIGERIA
AT THE JOINT SESSION OF THE NATIONAL ASSEMBLY, ABUJA
WEDNESDAY, NOVEMBER 29, 2023
— The Vice President, Senator Kashim Ibrahim Shettima, GCON
— The Senate President, Distinguished Senator Godswill Akpabio, GCON
— The Right Honourable Speaker, Tajudeen Abbas
— APC National Chairman, His Excellency, Abdullahi Umar Ganduje
— Executive Governors here present
— Distinguished Leaders and Members of the National Assembly
— Secretary to the Government of the Federation
— Chief of Staff to the President
— Other Senior Government Officials here present
— Gentlemen of the Press
— Ladies and Gentlemen
In furtherance of my sacred duties and obligations as President of the Federal Republic of Nigeria, it is my honour to be here today to present my administration's 2024 Budget Proposal to this Joint Session of the 10th National Assembly. This moment is especially profound and significant to me because it is my first annual budgetary presentation to the National Assembly.
Distinguished Senators and Honourable Members of the National Assembly, I commend your swift consideration and passage of the 2023 Supplementary Appropriation Bills and the 2024-2026 Medium Term Expenditure Framework and Fiscal Strategy Paper. Your prompt action underscores your devotion to economic development and to the greater welfare of our people. It also highlights your desire to work in close collaboration with the Executive branch. We do not serve ourselves. We must always strive to work together to serve and benefit the people of our beloved country.
I am confident that the National Assembly will continue to work closely with us to ensure that deliberations on the 2024 Budget are thorough but also concluded with reasonable dispatch. Our goal is for the Appropriation Act to come into effect on the 1st of January 2024.
It is, by now, a matter of recorded history that my very first fiscal intervention as President of this great nation was to end the fuel subsidy regime which had proven to be so harmful to the overall health of our national economy. The second was to negotiate and subsequently present a supplementary budget to enable my government to fund the items needed to restore macro-economic stability and mitigate the harsh impact of subsidy removal.
The third was to secure a second supplementary budget, this time to enable us to keep our promises to promote national security, invest in infrastructure and provide much needed support to the most vulnerable households in our society.
In swearing-in my cabinet and reflecting on the unique challenges facing us, I invited the Ministers to imagine that we are attempting to draw water from a dry well. Today, I stand before you to present our Budget of Renewed Hope; a budget which will go further than ever before in cementing macro-economic stability, reducing the deficit, increasing capital spending and allocation to reflect the eight priority areas of this Administration. The budget we now present constitutes the foundation upon which we shall erect the future of this great nation.
PREVAILING ECONOMIC ENVIRONMENT
Economic conditions remain challenging both abroad and at home. Despite lingering Post-Covid supply and production bottlenecks, armed conflict in various parts of the world and restrictive monetary policies in major economies, we expect global growth to hover around 3.0 percent in 2024. This relative low rate has significant implications for our economy due to our current reliance on importation.
Distinguished Senators, Honourable Members: despite the global headwinds, the Nigerian economy has proven resilient, maintaining modest but positive growth over the past twelve months.
Inflation has trended upward due to weak global conditions. To contain the rising domestic prices, we will ensure effective coordination of fiscal and monetary policy measures, and collaborate with sub-national governments to address structural factors driving inflation in Nigeria.
The Budget proposal meets our goal of completing critical infrastructure projects which will help address structural problems in the economy by lowering the costs of doing business for companies and the cost of living for the average person, The Honourable Minister of Budget and Economic Planning will provide full details of this proposal.
PERFORMANCE OF THE 2023 BUDGET
Distinguished Senators and Honourable Members, an aggregate revenue of 11.045 trillion naira was projected to fund the 2023 Budget of 24.82 trillion naira with a deficit of about 6.1 percent of GDP.
As of September 30, the Federal Government's actual aggregate revenue inflow was 8.65 trillion naira, approximately 96 percent of the targeted 8.28 trillion naira.
Despite the challenges, we continue to meet our obligations.
THEME AND PRIORITIES OF THE 2024 BUDGET
Distinguished Senators, Honourable Members, permit me to highlight key issues relating to the budget proposals for the next fiscal year. The 2024 Appropriation has been themed the Budget of Renewed Hope. The proposed Budget seeks to achieve job-rich economic growth, macro-economic stability, a better investment environment, enhanced human capital development, as well as poverty reduction and greater access to social security.
Defence and internal security are accorded top priority. The internal security architecture will be overhauled to enhance law enforcement capabilities and safeguard lives, property and investments across the country.
Human capital is the most critical resource for national development. Accordingly, the budget prioritizes human development with particular attention to children, the foundation of our nation.
To improve the effectiveness of our budget performance, government will focus on ensuring value for money, greater transparency and accountability. In this regard, we will work more closely with development partners and the private sector.
To address long-standing issues in the education sector, a more sustainable model of funding tertiary education will be implemented, including the Student Loan Scheme scheduled to become operational by January 2024.
A stable macro-economic environment is important to catalyse private investment and accelerate economic growth. We have and shall continue to implement business and investment friendly measures for sustainable growth.
We expect the economy to grow by a minimum of 3.76 percent, above the forecasted world average. Inflation is expected to moderate to 21.4 percent in 2024.
In preparing the 2024 Budget, our primary objective has been to sustain our robust foundation for sustainable economic development. A critical focus of this budget and the medium term expenditure framework is Nigeria's commitment to a greener future.
Emphasizing public-private partnerships, we have strategically made provisions to leverage private capital for big-ticket infrastructure projects in energy, transportation and other sectors. This marks a critical step towards diversifying our energy mix, enhancing efficiency, and fostering the development of renewable energy sources. By allocating resources to support innovative and environmentally conscious initiatives, we aim to position Nigeria as a regional leader in the global movement towards clean and sustainable energy.
As we approach COP 28 climate summit, a pivotal moment for global climate action, I have directed relevant government agencies to diligently work towards securing substantial funding commitments that will bolster Nigeria's energy transition.
It is imperative that we seize this opportunity to attract international partnerships and investments that align with our national goals. I call upon our representatives to engage proactively to showcase the strides we have made in the quest to create an enabling environment for sustainable energy projects.
Together, we will strive for Nigeria to emerge from COP 28 with tangible commitments, reinforcing our dedication to a future where energy is not only a catalyst for development but also a driver of environmental stewardship.
Distinguished members of the National Assembly, the revised 2024-2026 Medium Term Expenditure Framework (MTEF) and Fiscal Strategy Paper (FSP) sets out the parameters for the 2024 Budget.
After a careful review of developments in the world oil market and domestic conditions, we have adopted a conservative oil price benchmark of 77.96 US Dollars per barrel and daily oil production estimate of 1.78 million barrels per day. We have also adopted a Naira to US Dollar exchange rate of 750 naira per US Dollar for 2024.
Accordingly, an aggregate expenditure of 27.5 trillion naira is proposed for the Federal Government in 2024, of which the non-debt recurrent expenditure is 9.92 trillion naira while debt service is projected to be 8.25 trillion naira and capital expenditure is 8.7 trillion naira.
Nigeria remains committed to meeting its debt obligations. Projected debt service is 45% of the expected total revenue.
Budget deficit is projected at 9.18 trillion naira in 2024 or 3.88 percent of GDP. This is lower than the 13.78 trillion naira deficit recorded in 2023 which represents 6.11 percent of GDP.
The deficit will be financed by new borrowings totalling 7.83 trillion naira, 298.49 billion naira from Privatization Proceeds and 1.05 trillion naira drawdown on multilateral and bilateral loans secured for specific development projects.
Our government remains committed to broad-based and shared economic prosperity. We are reviewing social investment programmes to enhance their implementation and effectiveness. In particular, the National Social Safety Net project will be expanded to provide targeted cash transfers to poor and vulnerable households. In addition, efforts will made to graduate existing beneficiaries toward productive activities and employment.
We are currently reviewing our tax and fiscal policies. Our target is to increase the ratio of revenue to GDP from less than 10 percent currently to 18 percent within the term of this Administration. Government will make efforts to further contain financial leakages through effective implementation of key public financial management reforms.
Distinguished Senators and Honourable Members, in view of the limited resources available through the federal budget, we are also exploring Public Private Partnership arrangements to finance critical infrastructure.
We, therefore, invite the private sector to partner with us to ensure that our fiscal, trade and monetary policies, as well as our developmental programs and projects succeed in unlocking the latent potential of our people and other natural endowments, in line with our national aspirations.
Distinguished Senators and Honourable Members, this Budget presentation would be incomplete without commending the patriotic resolve of the 10th National Assembly to collaborate with the Executive on our mission to renew hope and deliver on our promises to the Nigerian people. I assure you of the strong commitment of the Executive to sustain and deepen the relationship with the National Assembly.
As you consider the 2024 Budget estimates, we trust that the legislative review process will be conducted with a view to sustaining our desired return to a predictable January-December fiscal year.
I have no doubt that you will be guided by the interest of all Nigerians. We must ensure that only projects and programs with equitable benefits are allowed into the 2024 Budget. Additionally, only projects and programs which are in line with the sectoral mandates of MDAs and which are capable of realizing the vision of our Government should be included in the budget.
As a Government, we are committed to improving the lot of our people and delivering on our promises to them. The 2024 Budget has the potential to boost performance, promote the development of Micro, Small and Medium-sized Enterprises, enhance security and public safety, and improve the general living conditions of our people.
In closing, I am confident that these budgetary allocations and directives will set Nigeria on a transformative path towards a sustainable and resilient energy future, fostering economic growth, job creation, and environmental preservation.
It is with great pleasure, therefore, that I lay before this distinguished Joint Session of the National Assembly, the 2024 Budget Proposals of the Federal Government of Nigeria, titled The Renewed Hope Budget.
I thank you most sincerely for your attention. May we collectively chart the course towards a brighter and cleaner future for our great nation.
May God bless the Federal Republic of Nigeria.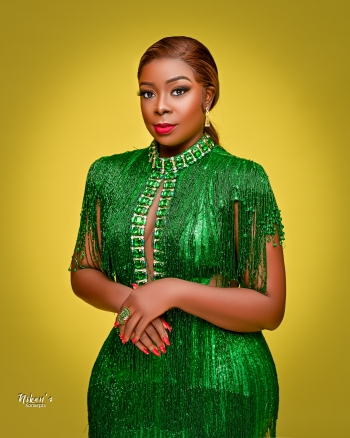 Bodex F. Hungbo, SPMIIM is a multiple award-winning Nigerian Digital Media Practitioner, Digital Strategist, PR consultant, Brand and Event Expert, Tv Presenter, Tier-A Blogger/Influencer, and a top cobbler in Nigeria.
She has widespread experiences across different professions and skills, which includes experiences in; Marketing, Media, Broadcasting, Brand and Event Management, Administration and Management with prior stints at MTN, NAPIMS-NNPC, GLOBAL FLEET OIL AND GAS, LTV, Silverbird and a host of others