Celine Dion's family still hoping to find cure for singer's stiff-person syndrome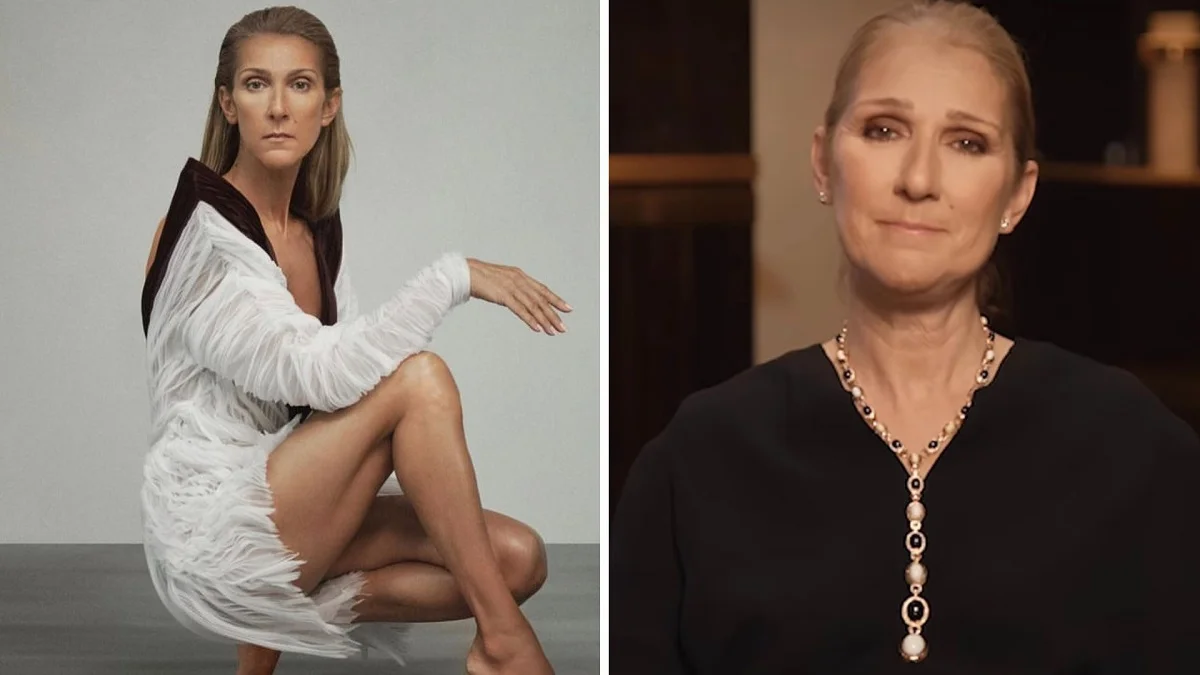 Celine Dion's family is still hoping to find cure for singer's rare stiff-person syndrome.
Her sister, Claudette, offered an update on the the singer's health in an interview with Le Journal de Montreal, where she revealed that they have been unable to find medication to manage the singer's incurable ailment.
Stating firmly that they're keeping hopes high, she said, "We can't find any medicine that works, but having hope is important."
Going on, she added that their sister Linda has moved into Céline's home to provide additional support to her three sons. Together, René-Charles, Eddy, Nelson and their aunt, are all helping with her care, rehabilitation work, and recovery. The family is also listening to top researchers in the field as much as they can.
Claudette said that she is concerned about her sister maybe going beyond while reassuring everyone that Céline is making great efforts to heal. In her words, "I honestly think that she needs to rest the most. She always goes above and beyond, she always tries to be the best and at the top of her game."
Feeling that Celine's body is trying to get her to slow down and relax, she welcomed her sister's decision to stop singing and performing saying, "Your body and your heart are at some point attempting to communicate with you. You should pay attention to it."
This comes after the world-class singer disclosed that she had been diagnosed with the rare and incurable condition. Five months after which she indefinitely postponed the final lap of her Courage World Tour in May.
According to the Mayo Clinic, stiff person syndrome is an incurable neurological condition that results in uncontrollable muscle spasms, and it affects just one in every one million people.
We wish Celine a speedy recovery.
Mohbad: I'll return to Nigeria if my safety is guaranteed, says Naira Marley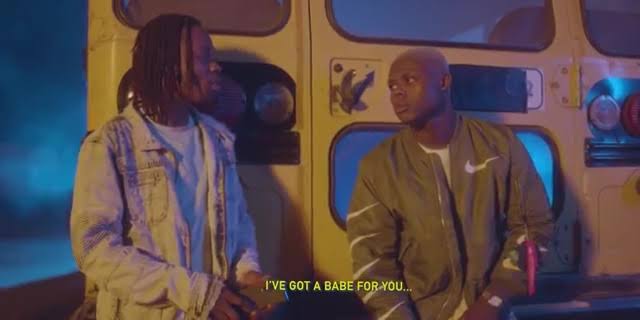 Naira Marley, the Marlian Records head honcho, says he will return to Nigeria for interrogation if the police can guarantee his safety.
Mohbad, the former Marlian Records signee, died on September 12 and was buried the next day.
Marley is one of the persons of interest in the death of Mohbad.
On Tuesday, the record label boss said he would honour the police invitation to assist in the ongoing investigation of Mohbad's death. He also insisted that "I have no hand in Mohbad's death".
In a recent chat with Reno Omokri, Marley said he was aware that Mohbad "was in danger from people around me but not from me".
The music label head also expressed concerns that the "mob has been poisoned by the media against me".
Marley said he will only return to the country if the police guarantee his safety. He also denied any involvement in cult activities.
"There are a lot of angry mob that do not really want my head. I have been poisoned enough by the media so if they can guarantee my safety, I will be there," he said.
"I personally believe that he was actually stressed as much as he needed help. I believe he had been bullied. There were people on his neck. There were people all over him that were in danger, but he was just not in danger from us.
"If he was in danger from me, if anybody is scared of me, you will see nobody is gonna come out on videos doing all of this. I do not belong to any cult whatsoever. I have not been in Nigeria since like 2019. From England, I do not know what is cultism.
"I have been wandering away. There are so many times in Lagos, I have been getting away from it. I am actually anti-cultist. I am against it. Because of so many times, they have tried to force me into it, but thank God, they have never succeeded in doing it."
The Marlian Records label boss earlier said although they had "disagreements, no harm whatsoever was wished on Mohbad".
Burna Boy announces North American tour for 'I Told Them'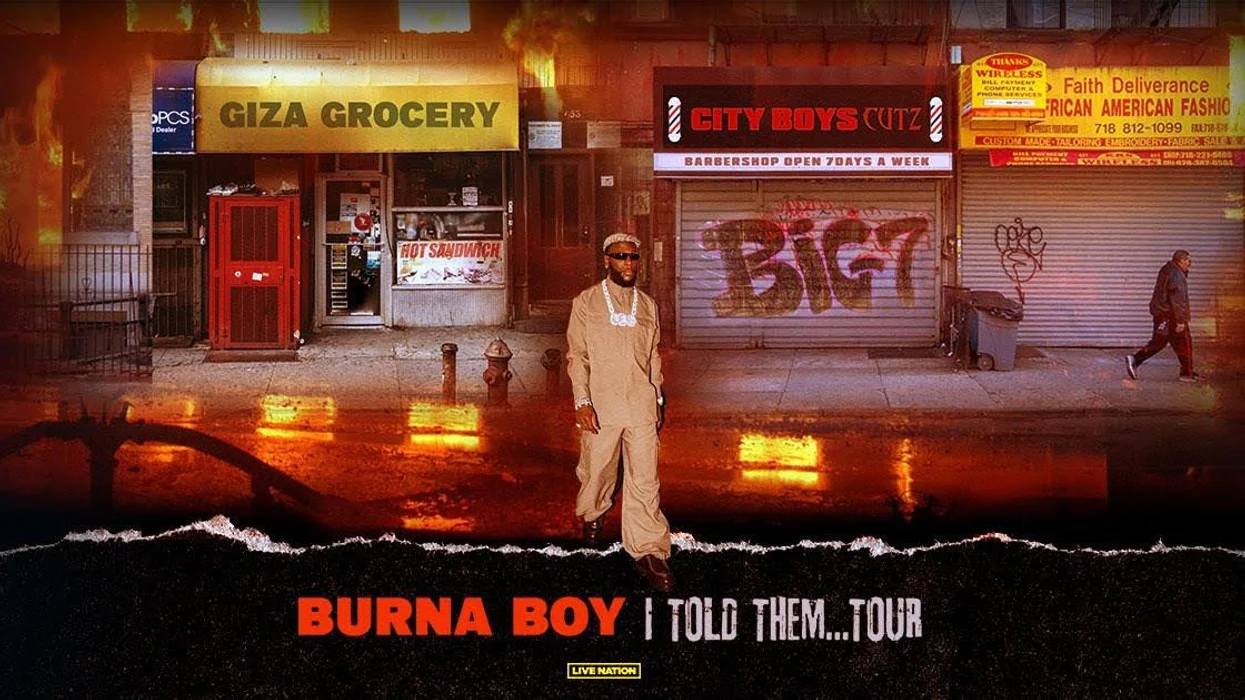 Burna Boy, the Afro-fusion singer, has announced the North American tour for 'I Told Them', his latest album.
The singer took to Instagram on Wednesday to share a flyer containing detailed information about the tour.
He said the tickets will be available for sale from Friday.
The tour is scheduled to take place in sixteen cities from November 3, 2023, to March 9, 2024.
The cities include; Los Angeles, Seattle, Vancouver, Edmonton, Denver, Houston, Austin, and Minneapolis.
Others are; Chicago, Columbus, Toronto, Montreal, Camden, Boston, Washington, and Atlanta.
Here are the tour dates below:
Nov. 3 – Los Angeles, CA – BMO Stadium
Nov. 5 – Seattle, WA – Climate Pledge Arena
Nov. 7 – Vancouver, BC – Rogers Arena
Nov. 9 – Edmonton, AB – Rogers Place
Nov. 12 – Denver, CO – Ball Arena
Nov. 17 – Houston, TX – Toyota Center
Nov. 18 – Austin, TX – Moody Center
Feb. 18 – Minneapolis, MN – Target Center
Feb. 21 – Chicago, IL – Wintrust Arena
Feb. 22 – Columbus, OH – Nationwide Arena
Feb. 24 – Toronto, ON – Scotiabank Arena
Feb. 28 – Montreal, QC – Bell Centre
March 1 – Camden, NJ – Freedom Mortgage Pavilion
March 2 – Boston, MA – TD Garden
March 7 – Washington, DC – Capital One Arena
March 9 – Atlanta, GA – State Farm Arena
'The Black Book' ranks number 1 globally on Netflix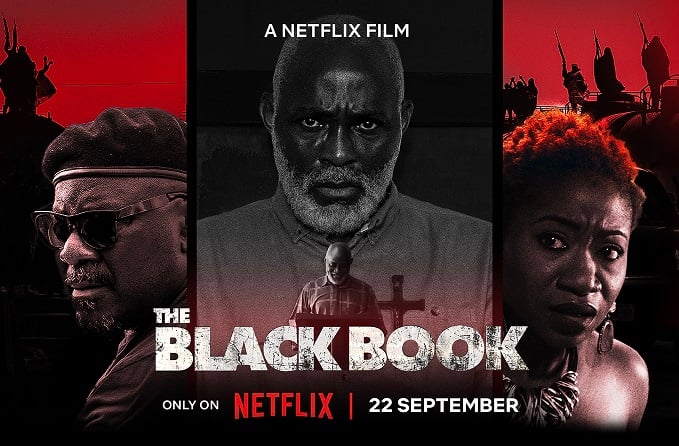 'The Black Book', the Nigerian action film directed by Editi Effiong, is now ranked the number one movie on Netflix across the world.
The crime thriller film was released on Netflix on September 22.
The movie featured prominent actors such as Richard Mofe-Damijo, Alex Usifo, Sam Dede, Taiwo Ajayi-Lycett, Denola Grey, Shaffy Bello and Ireti Doyle.
According to Flix Patrol, the platform that collects streaming data about movies and TV shows, 'The Black Book' secures the first position on the top 10 movies chart on Netflix — as of September 26, 2023.
The Nigerian film (658) was ranked ahead of 'Spy Kids: Armageddon' (613), 'Love at First Sight' (501) and 'Jaane Jane' (387).
On Tuesday, Effiong, the film producer and director, also took to X, formerly Twitter, to express excitement over the feat.
The filmmaker said representatives from Netflix called him to inform him of the movie's global success.
"Just got off a call with Netflix. #TheBlackBook is a global hit! The biggest film out of Nigeria on Netflix ever," he wrote.
'The Black Book' has also been ranked as the number one movie in 12 counties since its debut.
The countries include the Bahamas, Dominican Republic, Guadeloupe, Jamaica, Kenya, Martinique, Panama, Poland, Romania, Venezuela and Nigeria.
On Netflix's weekly ranking (September 18-24), 'The Black Book' was spotted in the fourth spot. The movie also recorded 11.6 million 'hours viewed' worldwide (September 22-24).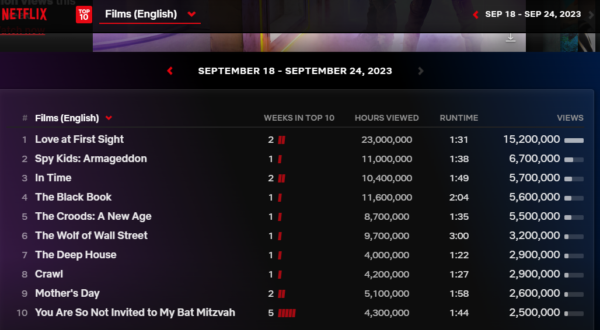 'The Black Book' is a fictional thriller that explores Nigeria's history of military dictatorship, drug trafficking and politics, through the journey of a retired hitman.
The movie had earlier been described as "Nigeria's biggest-budget film to date, with a budget exceeding $1 million."
Effiong is the founder of Anakle Films, one of the leading movie production companies in Nigeria.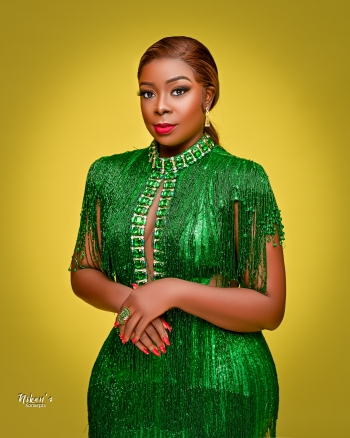 Bodex F. Hungbo, SPMIIM is a multiple award-winning Nigerian Digital Media Practitioner, Digital Strategist, PR consultant, Brand and Event Expert, Tv Presenter, Tier-A Blogger/Influencer, and a top cobbler in Nigeria.
She has widespread experiences across different professions and skills, which includes experiences in; Marketing, Media, Broadcasting, Brand and Event Management, Administration and Management with prior stints at MTN, NAPIMS-NNPC, GLOBAL FLEET OIL AND GAS, LTV, Silverbird and a host of others