Davido, Burna Boy, celebrities pay tribute to Wizkid's late mother
Nigerian celebrities have shown support for their colleague, Wizkid by paying tribute to his mother, who died on Friday, August 18, 2023.
Famous singer, David Adeleke, aka Davido, halted his performance at the Afronation Fest in Detroit, United States, on Sunday, August 20, 2023, to pay tribute to Wizkid's mother Mrs Jane Dolapo Balogun.
The entertainer, who is sadly no stranger to grief having lost his own mother as a child, sympathised with Wizkid.
He said, "Personally, I've lost so many people in my life. I want to send big condolences to my brother Ayo Balogun, Wizkid who lost his mother, may her soul rest in peace. I lost my mother myself many years ago, but whatever he has done, he has made his mother proud."
This comes after his initial condolence message via his Twitter account, where he prayed for his colleague, assuring him that his sadness would be healed as time goes by.
His tweet read, "Praying for you my brother @wizkidayo Sadness flies away on the wings of time."
Praying for you my brother @wizkidayo Sadness flies away on the wings of time. ❤️

— Davido (@davido) August 19, 2023
Burna Boy also paid his respects to the late Mrs. during his performance. He expressed how unfathomable Wizkid's pain is to him, noting that he would be in complete disarray if he lost his own mother. On that note, he sent his condolences to his fellow entertainer.
In his words, "Before I go on, one of my brothers Wizkid lost his mother, so I want to send condolences, and rest in peace to his mum, I can't imagine what it would be like to lose my mum, that would be the end of me."
"Condolences to Wizkid. I can't imagine what it will be to lose my own mom, that will be the end of me"

– Burna Boy

pic.twitter.com/TR1HtwaxM6

— 🐬 @𝗼𝗻𝗲𝗷𝗼𝗯𝗹𝗲𝘀𝘀𝗯𝗼𝘆 (@OneJoblessBoy) August 20, 2023
Even the popular Dj Exclusive stood in support of Wizkid, also expressing his sincere condolences on his mother's death. During his performance at the NYSC Orientation camp concert in Lagos state, he urged the corps members to observe a minute's silence in respect.
He said, "It's really sad, but we know she is in a better place. So please put your phones up, let's have a minute of silence because she needs this, and he needs this too, it's not easy."
DJ Exclusive pays his tribute to Wizkid's mom at the Lagos NYSC camp welcome party ❤️❤️
pic.twitter.com/0Tv2e4Xcxe

— SIR STARBOY GUCCI☆🧘‍♂️✰ (@SirStarboi) August 21, 2023
Darlington Okoye, popularly known as Speed Darlington, also paid his respects during his Instagram live session. The singer noted that his biggest fear is Wizkid's current reality. Speed also urged the singer to stay strong.
He said, "I can't imagine what Wizkid is going through right now, You're experiencing my greatest fear in life. My greatest fear in life is losing my mother, massive shoutout to Wizkid, stay strong bro."
Since the news of his mother's death, Wizkid has continued to receive overwhelming support, prayers, and messages from his fans, fellow entertainers, and loved ones.
We wish his family strength at this time.
Groovy accuses South African singer Tyla of song theft
Henry Orakwue, the former Big Brother Naija (BBNaija) housemate better known as Groovy, has called out Tyla Laura Seethal, the South African singer, over alleged intellectual property theft.
Groovy is a reality star, singer, and sports pundit.
On Saturday, the entertainer took to his X page to accuse Tyla of sampling his song 'On My Way' in the South African's upcoming track 'Truth or Dare'.
Groovy shared a snippet from his project while saying the South African singer did not get permission from him before allegedly sampling his song.
"Hi Tyla, your new song sounds so much like my song 'On My Way.' Your team didn't clear with me on that," he wrote.
Tyla is, however, yet to respond to the allegation.
Groovy participated in the BBNaija season 7 edition titled 'Level Up'.
While on the reality show, he kept tongues wagging following his relationship with Phyna, the eventual winner of the season.
Court refuses to dismiss order stopping NBC from imposing fines on broadcast stations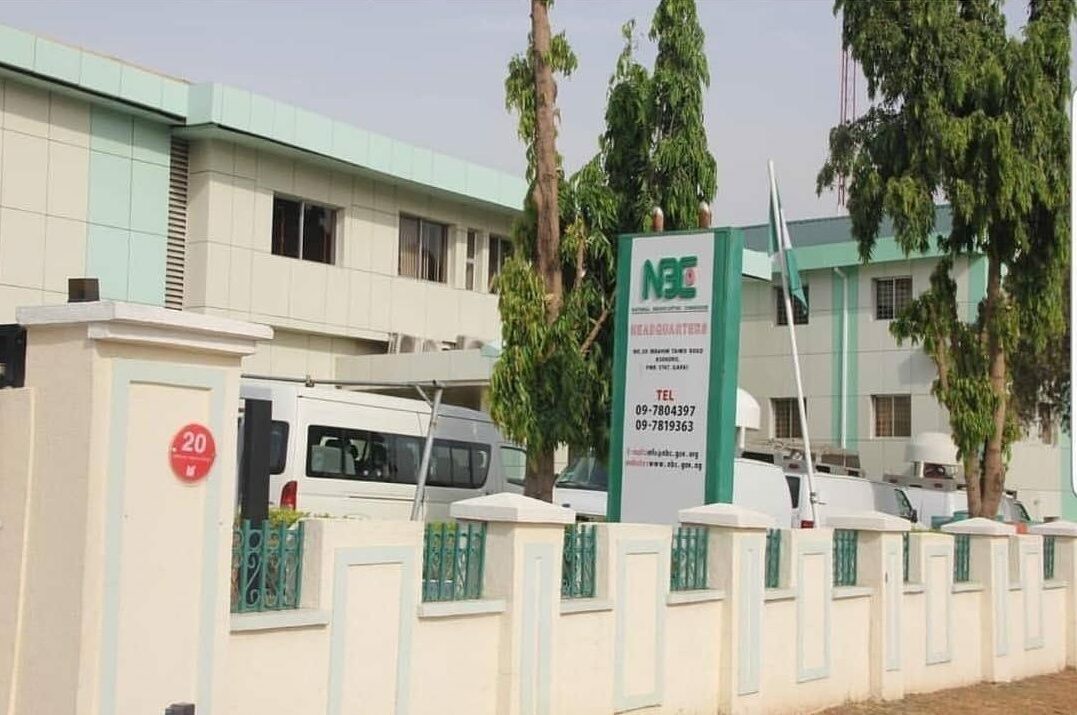 The federal high court in Abuja has dismissed the motion filed by the National Broadcasting Commission (NBC) seeking to set aside the verdict restraining the agency from imposing fines on broadcast stations.
James Omotosho, the presiding judge, on Thursday, dismissed the grounds presented by NBC.
On March 1, 2019, NBC sanctioned 45 broadcast stations over alleged ethical infractions during the general election.
Is'haq Kawu, then director-general of the commission, said the affected media houses were fined N500,000 each for flouting the provisions of the Nigerian broadcasting code.
Among the sanctioned stations were Channels Television, TVC, AIT, and NTA.
Displeased with the fines, the Media Rights Agenda (MRA), a non-governmental organisation (NGO), sued NBC.
The organisation said the action of the commission violated the right to a fair hearing under section 36 of the 1999 constitution (as amended) and article 7 of the African charter on human and peoples rights (ratification and enforcement) Act.
MRA had asked the court to declare the fines unconstitutional and null.
On May 10, a federal high court in Abuja ruled that NBC does not have the power to impose penalties on broadcast stations.
In July, NBC asked the court to dismiss the order, arguing that the high court reached its decision in "ignorance of relevant facts".
Babatunde Ogala, NBC counsel, had told the court that MRA has "two unappealed, subsisting and binding decisions of the federal high court on the same issues and parties".
Ogala added that the media group brought a fresh suit before the court, instead of appealing previous rulings.
NBC accused MRA of trying to set the court on a collision course with other courts, adding that the commission was not served with the processes leading to the verdict.
However, the media rights group disagreed with the arguments of the commission.
THURSDAY PROCEEDINGS
In his judgment, Omotosho ruled that available evidence showed that the commission was served but failed to appear before the court.
The judge said NBC failed to present facts that the suit filed by the media group was an abuse of the court process.
"A party challenging the jurisdiction of the court must do that timeously," the judge was quoted as saying by NAN.
"These are facts the respondent (NBC) ought to have brought before the court but did not avail itself of this opportunity.
"It is a futile attempt to get the court to set aside this judgment. The respondent should bear the consequences of its own indolence.
"In the final analysis, it is an afterthought and belated. The application to set aside the judgment is hereby refused."
Drama as Charles Okocha, Portable clash over N20m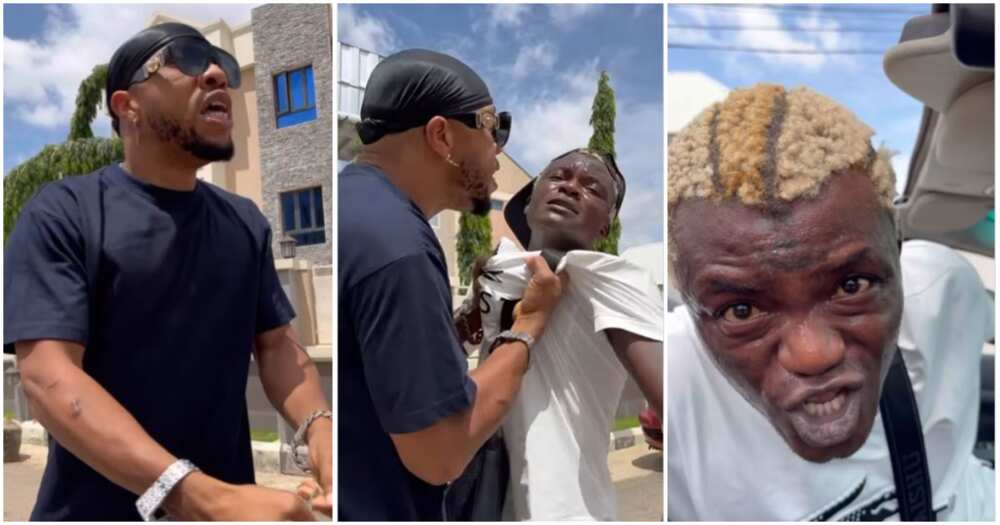 Charles Okocha, the Nollywood star, has addressed the recent allegation levelled against him by Portable, the controversial singer.
Portable had earlier accused the actor of refusing to pay him N20 million after an endorsement deal.
He claimed Okocha was paid N40 million but the actor refused to give him his own share of the money.
Reacting in a video shared via Instagram, Okocha said Portable had reached out to him for "friendship".
The actor said he would later invite Portable to an event because he "wanted to help a brother".
Okocha claimed the singer did nothing at the event but only "came to have fun with your crew and your wife".
He said no agreements were signed and that he "transferred a whopping N5 million" to Portable after the event.
"Portable keep my name out of your damn mouth. I don't do clout chasing, but it got to my notice that I needed to clear the atmosphere," he said.
"I heard one n*ga, 'Zazu' or whatever, using my name for clout, saying all types of sht. Bro, in the first place, you told me that you wanted us to be friends and that nobody wanted to help you.
"Then, like a father will look at his son, I said okay, and we became friends. I had an event and I invited you to come over.
"I took you there for two nights and after everything, I transferred a whopping N5 million to you when you were leaving.
"The next thing you have to do is be disloyal. In the first place, did we sign any agreements? Was there any agreement as regards that? There is no agreement. I just helped a brother.
"You did nothing. You just came to have fun with your crew and your wife. I am a responsible man with two phenomenal kids.
"I have built this brand for a couple of years. You can't come out and taint my image. I have got a reputation to maintain, so I need to come out and clear the air".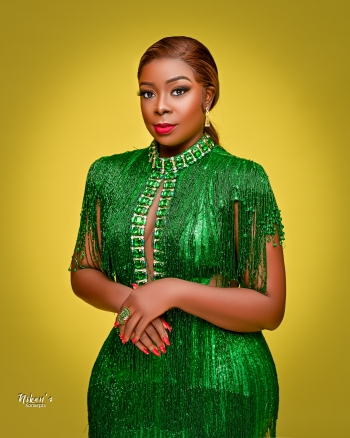 Bodex F. Hungbo, SPMIIM is a multiple award-winning Nigerian Digital Media Practitioner, Digital Strategist, PR consultant, Brand and Event Expert, Tv Presenter, Tier-A Blogger/Influencer, and a top cobbler in Nigeria.
She has widespread experiences across different professions and skills, which includes experiences in; Marketing, Media, Broadcasting, Brand and Event Management, Administration and Management with prior stints at MTN, NAPIMS-NNPC, GLOBAL FLEET OIL AND GAS, LTV, Silverbird and a host of others