I considered suicide at age 9 – Chinedu Ikedieze speaks on being bullied for stunted growth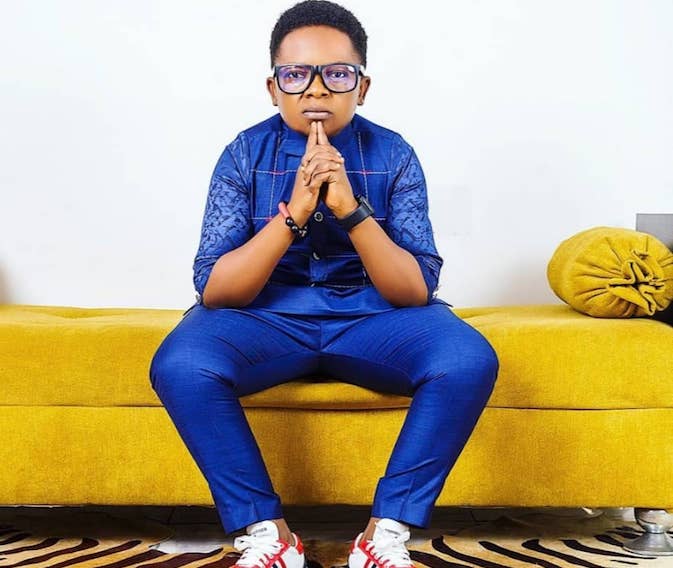 Legendary actor and half of the iconic duo Aki and Pawpaw, Chinedu Ikedieze aka Aki, has disclosed that considered suicide because he was bullied for his stunted growth.
He was recently a guest star in the popular With Chude Podcast hosted by Chude Jideonwo where he recalled his struggle with accepting his condition at nine years old.
The star of the big screen revealed that there was a point when the thought of jumping off the third mainland bridge entered his mind. This was brought on by bullying that sent him spiraling into sadness. The series of attacks on his person were carried out by his peers at the time, and even adults.
He said, "While they were throwing all those tantrums I cried several times, it got bad o and there were times that I thought of ending it all. Thank God I didn't o."
The veteran narrated that he was officially diagnosed by the family's medical doctor at age nine after it was observed that he was not growing like his peers were. The actor mentioned that after hearing his diagnosis, he picked up a dictionary to find the meaning of the word 'retardation', and how to pronounce it.
"I remember the doctor speaking to my mother and then telling me 'What you have is stunted growth, I saw another word, 'growth retardation', I was looking for the meaning of the word but first of all how to pronounce it," he said.
The actor, however, expressed his gratitude to God for seeing him through the depressive episode.
Korra Obidi resumes fight with Justin Dean over child support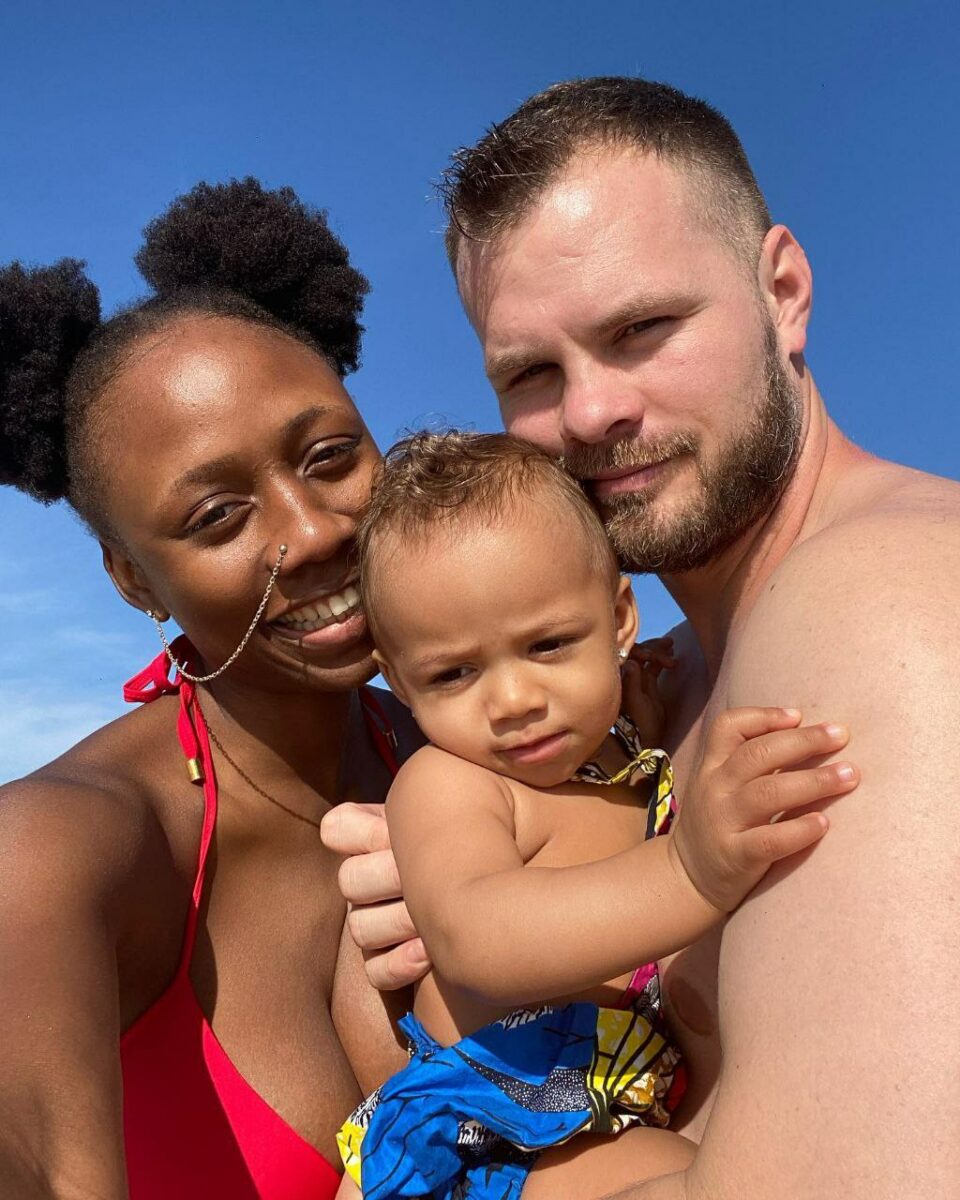 Korra Obidi, the Nigerian dancer, has resumed her fight with Justin Dean, her ex-husband, for allegedly failing to pay child support.
In a now-viral video, Obidi accused Dean of not contributing financially to the care of their two children.
Obidi said she is struggling to shoulder the financial burden alone.
She also addressed criticism from people who have suggested that she should send her children to public school.
The entertainer said the "free" schools do not meet her standards.
She added that she had already chosen a relatively affordable school for her children.
"Health care, nothing, food, nothing, I am asking for nothing, all I am asking from you is for you to play your part because all on me is too much e go choke," she said in a mixture of pidgin English.
"Athena is almost joining and imagining If I have to pay all of them together by only myself, this fight e no go fit end like that.
"And all the people saying free school, come to LA and look for free public school and see where your child would end up, not for my June and Athena.
"The place I put them is not the most expensive, there are more expensive ones.
"There is one that I wanted June to go to. If I was the only one paying for that one, by now I probably would be in the middle of the street dancing to pay for that one because it is not cheap."
Actress Bisola Badmus battles brain disease
Bisola Badmus, the actress popular in the Yoruba film industry, says she is battling a brain disease known as encephalopathy.
Encephalopathy is a term for any brain disease that alters the function and structure of the brain. It is the disturbance of the brain's functioning that leads to problems like confusion and memory loss.
The actress took to her Instagram page on Monday to celebrate her birthday.
In the post, Badmus disclosed that she had been battling the brain disease for over one year.
She said the ailment made her stay off social media and that her mother passed away during the period.
The actress also thanked her family and industry colleagues for their support during the "challenging period".
"Thank you Lord for another amazing year to celebrate my new age in sound health," she said.
"Over a year now I have been battling with health issues (Encephalopathy). I cannot even wish my enemy such illness. It was a tough one indeed.
"That made me to stay off social media for a long while now. In between, I lost my precious mother. Unquestionable God I thank you for everything particularly for me to witness yet another birthday of mine.
"I say thank you for keeping me alive till this moment because if not for God Almighty where would I have been?
"I will be ungrateful soul if I fail to appreciate the amazing people that stood by me during the challenging period.
"My family and friends, my colleagues in the movie industry, business associates and the brands I represent. Thank you all."
I've been paid N5m, I must perform at Celestial Church, says Portable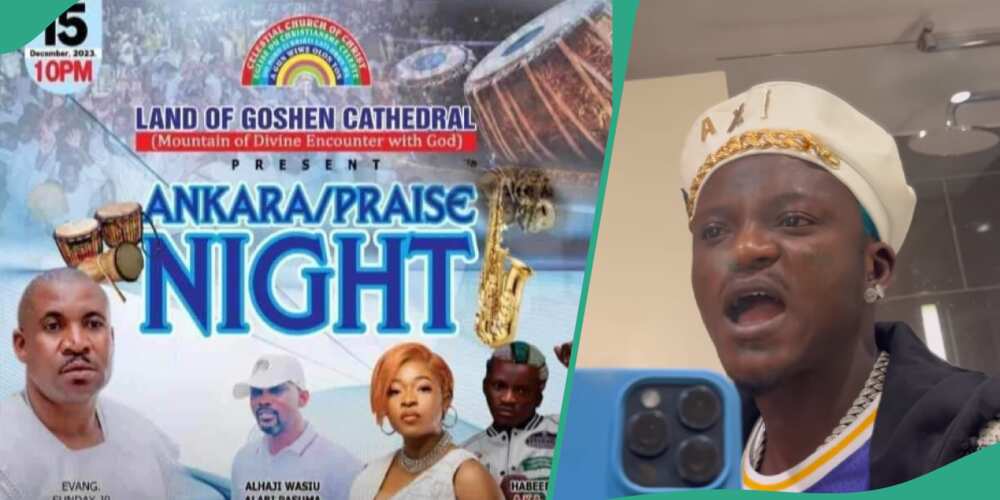 Street-hop singer, Habeeb Okikiola aka Portable, has stated that he must perform at the Celestial Church of God, Goshen Land Cathedral, in Lagos State, adding that he was paid N5 million for the performance.
The church was recently under fire for inviting Portable and Fuji singer, Pasuma, to its praise night scheduled to hold on December 15, 2023.
After public outrage, Celestial Church leader, Olatosho Oshoffa, in a Facebook post, announced that Portable and Pasuma would no longer be present at the occasion.
Reacting to this, Portable, in a viral video, stated that he must perform at the church, adding that he was paid N5 million for his performance.
VIDEO: I Was Paid N5m, I Must Perform At Celestial Church, Says Portable

Street-hop singer, Habeeb Okikiola aka Portable, has stated that he must perform at the Celestial Church of God, Goshen Land Cathedral, in Lagos State, adding that he was paid N5 million for the… pic.twitter.com/gwy908rGZC

— Punch Newspapers (@MobilePunch) December 5, 2023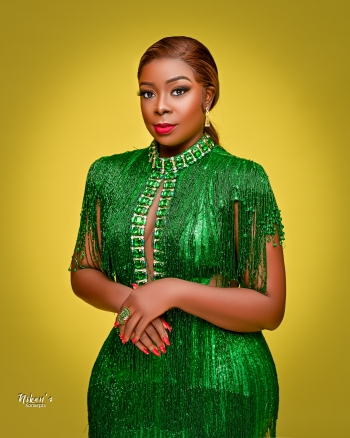 Bodex F. Hungbo, SPMIIM is a multiple award-winning Nigerian Digital Media Practitioner, Digital Strategist, PR consultant, Brand and Event Expert, Tv Presenter, Tier-A Blogger/Influencer, and a top cobbler in Nigeria.
She has widespread experiences across different professions and skills, which includes experiences in; Marketing, Media, Broadcasting, Brand and Event Management, Administration and Management with prior stints at MTN, NAPIMS-NNPC, GLOBAL FLEET OIL AND GAS, LTV, Silverbird and a host of others