'It's blackmail' — OPM church kicks as lady alleges pastor impregnated her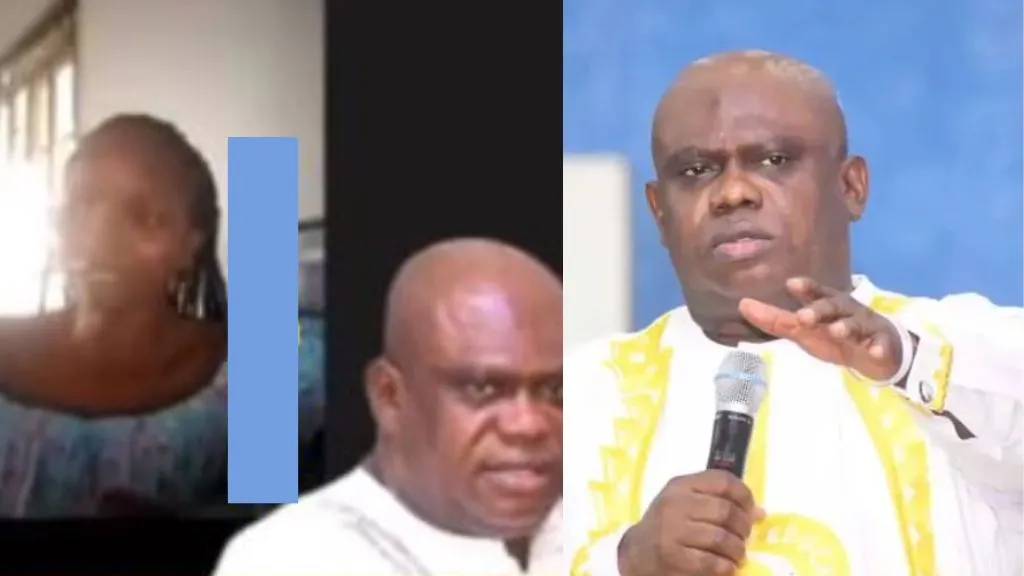 Omega Power Ministry (OPM), a church headed by Chibuzor Chinyere, has kicked against a claim that the clergy impregnated a lady.
Last month, the lady — identified as Loveth, 22 — in an interview with Daniel Ochu, the human rights activist, alleged that Chinyere impregnated her in 2018.
Loveth claimed she was 18 when they started having an affair — between March and April 2019.
The lady said she worked with the sanitation department of the church and stayed on and off the premises.
She also alleged that the pastor got her pregnant while she was preparing to marry Chinedu, one of the church workers.
Loveth said she eventually had a child, who is now over three years old. She also claimed Chinyere refused to take responsibility for their child.
Ochu would later appeal to Chinyere to share his side of the story. The human rights activist also threatened to take legal action against the clergyman "if he does not contact me".
"Anyone very close to Apostle Chibuzor Gift Chinyere of OPM should tell him to contact me on or before 48hrs to tell his side of the story," he wrote on Instagram.
"As a Certified Human Rights Consultant, It's ethical and professional to allow him to tell his own side of the story. And if I don't hear from him, I will make available the high-profile evidence to all Human Rights Commissions Worldwide."
But on Wednesday, a church official told BBC that the allegations against the cleric are all in a bid to "blackmail him".
The official claimed a young man, who requested financial assistance from Chinyere, connived with Loveth to "tarnish the clergy's image".
The church insider also argued that the young man "became a blogger and started spreading fake news" after his request was not granted.
Chinyere is, however, yet to respond to the allegations.
The cleric was earlier in the news owing to his rift with social media sensation Happie Boys.
Celestial Church of Christ drops Portable, Pasuma from Praise Night after uproar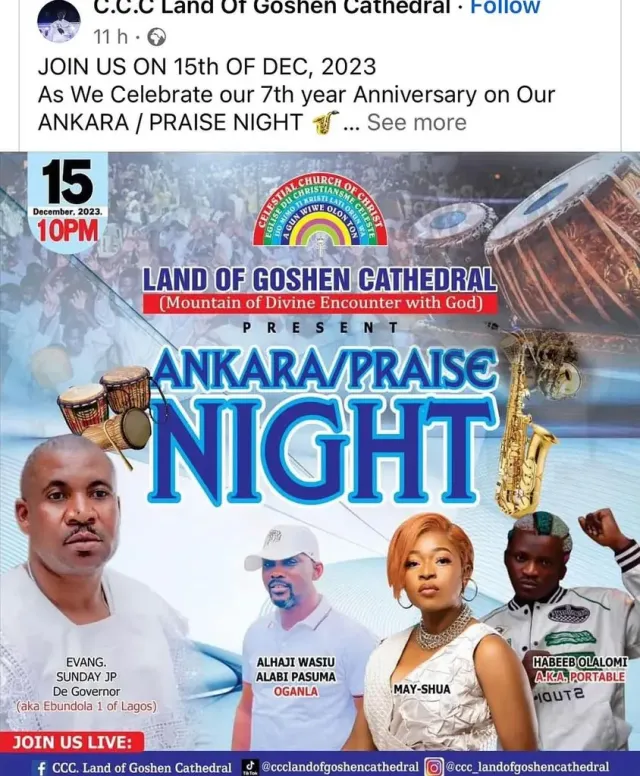 Olatosho Oshoffa, the Shepherd-in-charge of the Celestial Church of Christ International Headquarters in Ketu, has condemned the invitation extended to singers Portable and Pasuma to perform at one of the church branches' praise nights.
Oshoffa also announced that the artistes would not be performing after speaking to the Shepherd-in-charge of the Parish organising the Praise night who promised the amendment.
Recall the Celestial Church of Christ, Land of Goshen in Lagos, had on Wednesday, shared a flyer of its praise night featuring Portable, Pasuma and May Shua.
The announcement, however, stirred a wave of reactions from many Nigerians on social media.
Reacting to the controversial invitation on his Facebook page, Oshoffa said, "Dear Celestians, I have just spoken to the Shepherd in Charge of the above Parish at length. He has promised to make amendments to the posters.
"He has promised that the said contested artists would NOT come for the nights. There is no doubt the said poster is very CONDEMNABLE. God bless CCC. Amen."
Celestial Church of Christ under fire for inviting Pasuma and Portable to praise night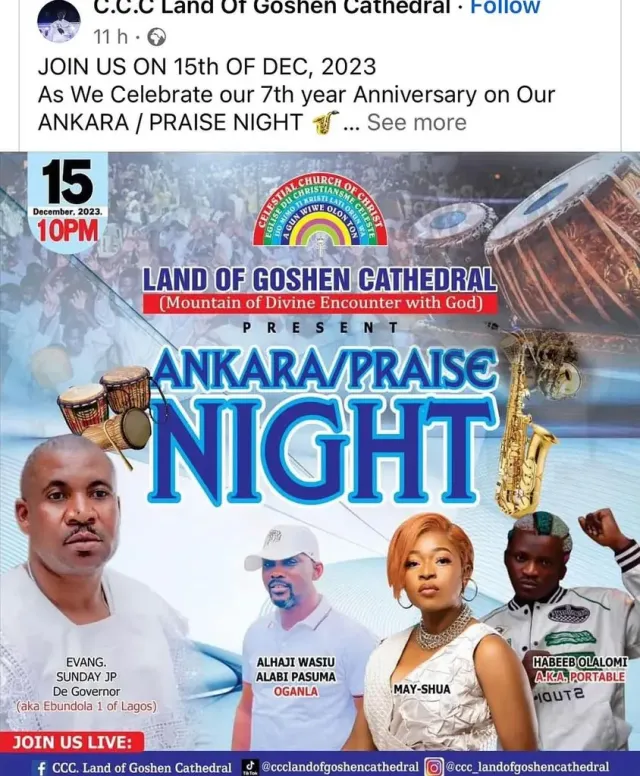 A branch of the Celestial Church of Christ in Lagos State has come under fire for inviting Fuji singer, Pasuma, and street-hop artiste, Portable, to its praise night event.
The flyer for the event was posted on the church's Facebook page on Wednesday, and netizens took to the comment section to slam the church for inviting secular artistes to its event.
A Facebook user, Bolanle Bamidele Adewuyi, wrote, "This is disheartening… Is this what you turn the Church of God to? It's hilarious."
Another commenter, Festus Olanrewaji Ojo wrote, "This is a shame! Shame and a very big shame."
"This is totally nonsense," BU KO LA commented.
Ayo Ife wrote, "The artists are not complete yet Una for kuku add Naira Marley. So that the soul winning can be complete!"
Edafe Oghenebrume said, "This is a sacrilege in the Celestial Church of Christ. It is disheartening, pathetic, shameful and disgraceful. I wonder about the spiritual orientation of your Shepherd-In-Charge and the congregation."
Becky Wunmi Hassan Ayoade added, "There is nothing they will not turn celestial church to."
However, some netizens noted that they would be present for the event.
Abike Ade said, "I will surely be there."
Another Facebook user, Abike Garment, wrote, "I must be there make I come dance away my sorrow."
Isaac, Oyedepo's son, unveils own ministry named "The Isaac Oyedepo Evangelistic Ministries"
Isaac Oyedepo, the son of David Oyedepo, founder of the Living Faith Church (LFC), has set up his own ministry.
The new ministry is self-named "The Isaac Oyedepo Evangelistic Ministries".
Isaac on Tuesday, unveiled his ministry on X in a video titled "Unveiling of the Isaac Oyedepo Evangelistic Ministries".
In the video, his father was seen praying for him and his wife.
"As hands are laid on you, I pray for unusual grace for sustainable connectivity that will keep you going without sweat," Oyedepo while offering prayers for his son.
"I pray that impact will be your goal not good preaching but great impact and I pray that your life will interpret your message in the name of Jesus.
"As you step into this new phase of your assignment, may you be clothed with humility, I have never begged, yet I have never lacked, I have never borrowed yet I have never lacked."
In October, it was reported that Isaac was pulling out of the LFC to set up his own church.
Isaac explained that there are no complications in his family, adding that he is still a member of the Living Faith Church.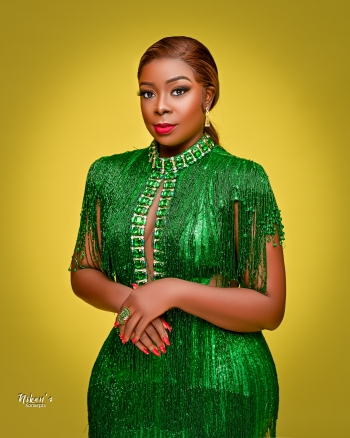 Bodex F. Hungbo, SPMIIM is a multiple award-winning Nigerian Digital Media Practitioner, Digital Strategist, PR consultant, Brand and Event Expert, Tv Presenter, Tier-A Blogger/Influencer, and a top cobbler in Nigeria.
She has widespread experiences across different professions and skills, which includes experiences in; Marketing, Media, Broadcasting, Brand and Event Management, Administration and Management with prior stints at MTN, NAPIMS-NNPC, GLOBAL FLEET OIL AND GAS, LTV, Silverbird and a host of others