It's like being in a zoo – Tems speaks on dealing with fame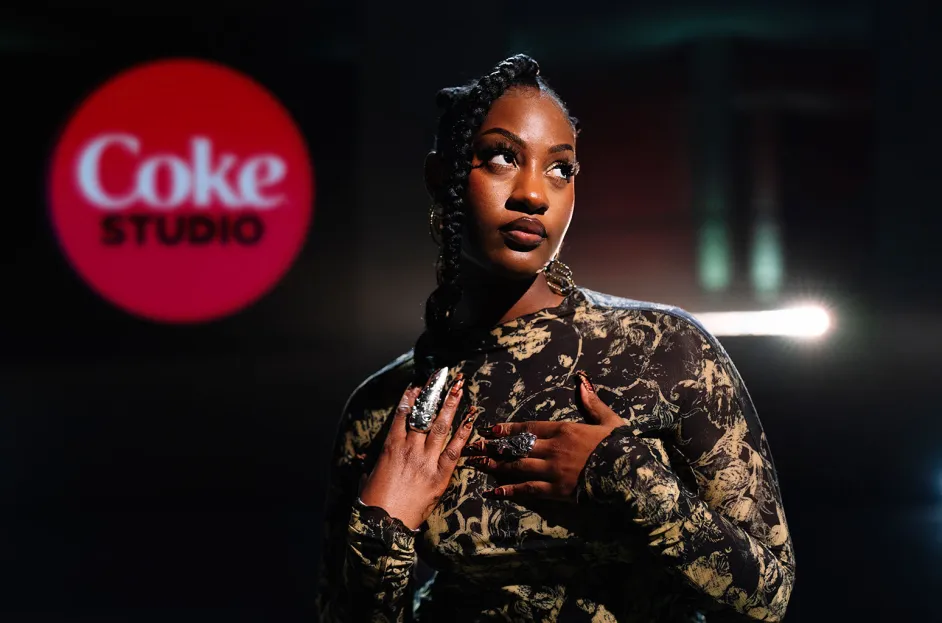 Tems has shared her thoughts on the pressure that comes with being successful.
She discussed her newfound fame in a newly released conversation with Kendrick Lamar for Interview magazine.
Admitting that she feels the pressure that comes with success, she stated that she deals with it by staying true to herself.
In her words, "When you become more known or seen, it's very easy to get caught up in, "What do people expect of me now?" But for me, it's like, "What do I expect of myself now?" Because you're the one that has to live with yourself, the one that has to sleep with the decisions that you make. Trusting yourself is so key, and I'm not going to stop trusting my guts just because people can see me now. It's like being in a zoo. The animals don't change their behaviour just because you're looking at them. They're always going to be who they are. So why should I change?"
The Oscar-nominated singer also shared some advice that could be useful for artists, and fans alike. According to her, remembering why you started is the key to staying on the right path.
"Yeah, you have to remember how you felt when you started as an artist, to understand the reason you're doing what you're doing," the singer advised. "Yes, it's to be seen, or to make a name for yourself, but beyond that, why are you doing it? Most of the time, it's because you have a story to share, a message to give."
Tems has come a long way since she put out the For Broken Ears EP in 2020. She has since surpassed one billion streams on Spotify, appeared on the soundtrack to Black Panther: Wakanda Forever, and scored collaborations with artists like Drake and Beyonce.
She also co-wrote Rihanna's Lift Me Up, which went on to score an Oscar nomination. Tems is currently working on her debut album.
Police detain Sam Larry amid probe into Mohbad's death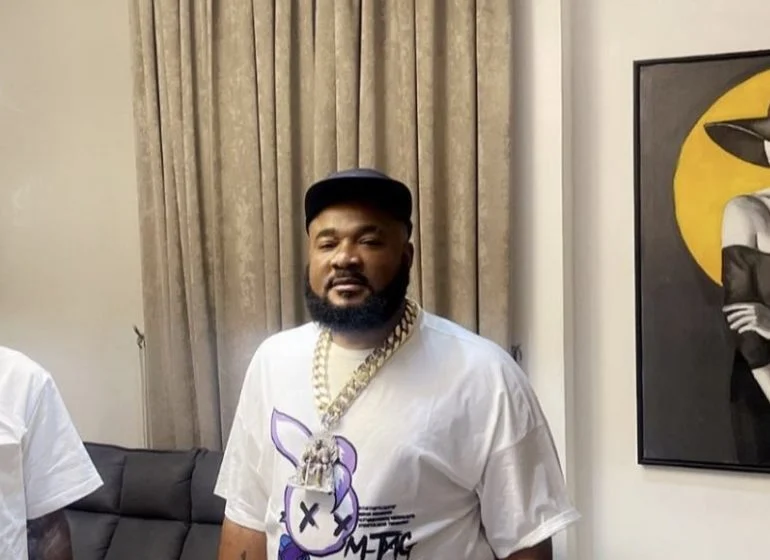 The Nigeria police say they now have Sam Larry, the music promoter, in their custody — amid an investigation into the death of Mohbad.
The law enforcement agency broke the news in a short statement on Thursday night.
"Balogun Olamilekan Eletu aka Sam Larry is now in our custody. He is currently assisting with ongoing investigation," the statement reads.
Mohbad: I'll return to Nigeria if my safety is guaranteed, says Naira Marley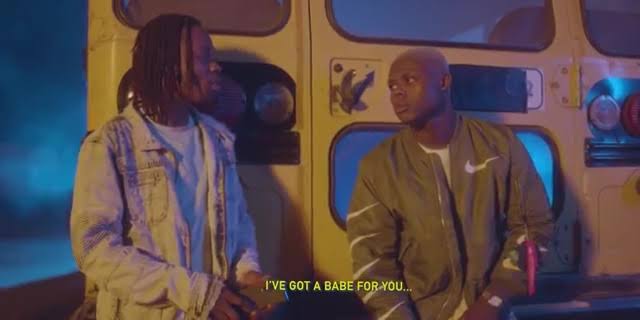 Naira Marley, the Marlian Records head honcho, says he will return to Nigeria for interrogation if the police can guarantee his safety.
Mohbad, the former Marlian Records signee, died on September 12 and was buried the next day.
Marley is one of the persons of interest in the death of Mohbad.
On Tuesday, the record label boss said he would honour the police invitation to assist in the ongoing investigation of Mohbad's death. He also insisted that "I have no hand in Mohbad's death".
In a recent chat with Reno Omokri, Marley said he was aware that Mohbad "was in danger from people around me but not from me".
The music label head also expressed concerns that the "mob has been poisoned by the media against me".
Marley said he will only return to the country if the police guarantee his safety. He also denied any involvement in cult activities.
"There are a lot of angry mob that do not really want my head. I have been poisoned enough by the media so if they can guarantee my safety, I will be there," he said.
"I personally believe that he was actually stressed as much as he needed help. I believe he had been bullied. There were people on his neck. There were people all over him that were in danger, but he was just not in danger from us.
"If he was in danger from me, if anybody is scared of me, you will see nobody is gonna come out on videos doing all of this. I do not belong to any cult whatsoever. I have not been in Nigeria since like 2019. From England, I do not know what is cultism.
"I have been wandering away. There are so many times in Lagos, I have been getting away from it. I am actually anti-cultist. I am against it. Because of so many times, they have tried to force me into it, but thank God, they have never succeeded in doing it."
The Marlian Records label boss earlier said although they had "disagreements, no harm whatsoever was wished on Mohbad".
Burna Boy announces North American tour for 'I Told Them'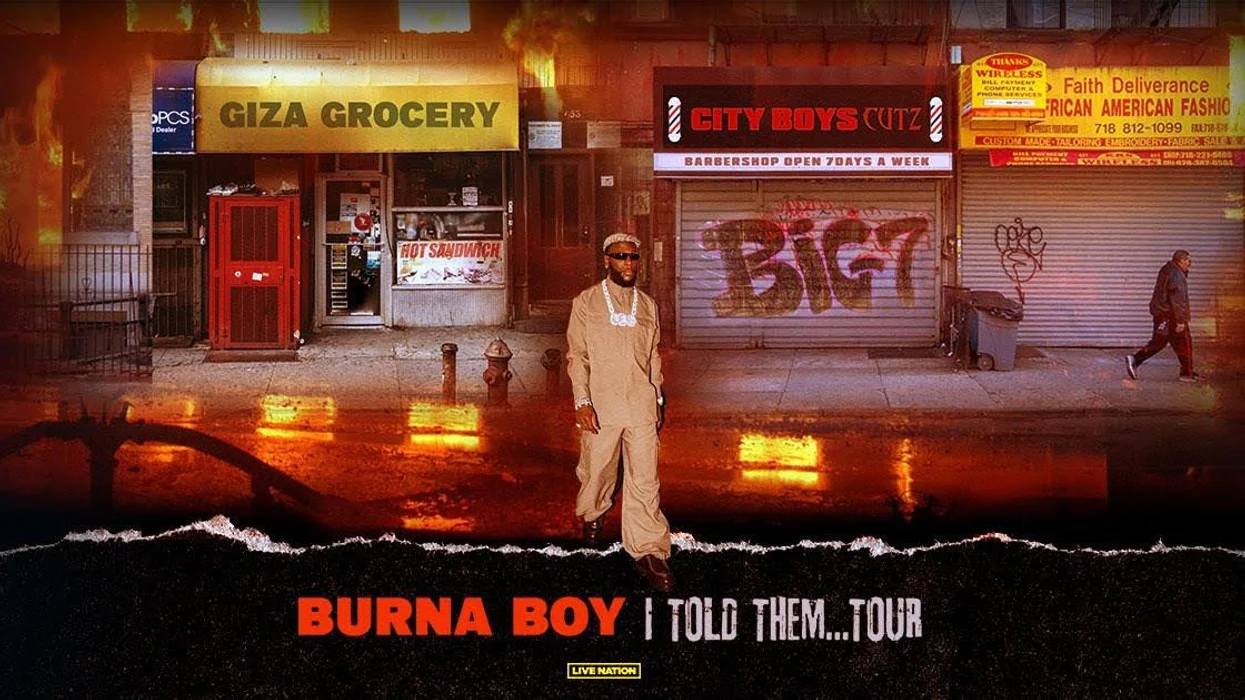 Burna Boy, the Afro-fusion singer, has announced the North American tour for 'I Told Them', his latest album.
The singer took to Instagram on Wednesday to share a flyer containing detailed information about the tour.
He said the tickets will be available for sale from Friday.
The tour is scheduled to take place in sixteen cities from November 3, 2023, to March 9, 2024.
The cities include; Los Angeles, Seattle, Vancouver, Edmonton, Denver, Houston, Austin, and Minneapolis.
Others are; Chicago, Columbus, Toronto, Montreal, Camden, Boston, Washington, and Atlanta.
Here are the tour dates below:
Nov. 3 – Los Angeles, CA – BMO Stadium
Nov. 5 – Seattle, WA – Climate Pledge Arena
Nov. 7 – Vancouver, BC – Rogers Arena
Nov. 9 – Edmonton, AB – Rogers Place
Nov. 12 – Denver, CO – Ball Arena
Nov. 17 – Houston, TX – Toyota Center
Nov. 18 – Austin, TX – Moody Center
Feb. 18 – Minneapolis, MN – Target Center
Feb. 21 – Chicago, IL – Wintrust Arena
Feb. 22 – Columbus, OH – Nationwide Arena
Feb. 24 – Toronto, ON – Scotiabank Arena
Feb. 28 – Montreal, QC – Bell Centre
March 1 – Camden, NJ – Freedom Mortgage Pavilion
March 2 – Boston, MA – TD Garden
March 7 – Washington, DC – Capital One Arena
March 9 – Atlanta, GA – State Farm Arena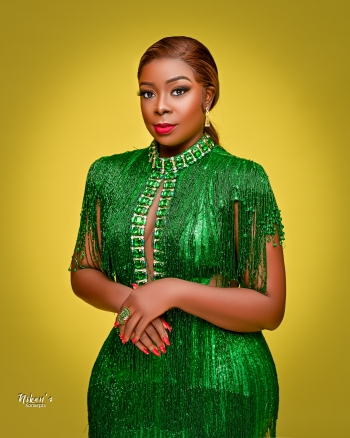 Bodex F. Hungbo, SPMIIM is a multiple award-winning Nigerian Digital Media Practitioner, Digital Strategist, PR consultant, Brand and Event Expert, Tv Presenter, Tier-A Blogger/Influencer, and a top cobbler in Nigeria.
She has widespread experiences across different professions and skills, which includes experiences in; Marketing, Media, Broadcasting, Brand and Event Management, Administration and Management with prior stints at MTN, NAPIMS-NNPC, GLOBAL FLEET OIL AND GAS, LTV, Silverbird and a host of others