Leveraging Coinwema's Advanced Trading Features
To meet the demands of experienced traders, Coinwema provides a variety of cutting-edge trading capabilities.
Limit orders, market orders, stop-limit orders, and other features are among them.
For users who desire to increase the size of their trading positions, Coinwema also offers margin trading options.
Understanding margin trading and leverage
Margin trading is a method of conducting asset transactions utilizing money provided by a third party.
Margin trading accounts allow traders to access extra cash and support them in employing positions compared to conventional trading accounts.
You should choose Coinwema margin trading because it supports many cryptocurrencies such as BTC, BNB, USDT, ETH, and more.
It offers the best transaction rates, provides high liquidity, and allows you to trade responsibly.
Leverage in cryptocurrency trading is the practice of making transactions with borrowed money to increase profits.
In other words, traders can use leverage to increase their trades' purchasing or selling power.
As a result, traders with limited starting capital can nonetheless engage in leveraged trading by using it as collateral.
You must deposit money into your Coinwema trading account before you can borrow money and begin using leverage.
Collateral is the first capital you contribute. Your use of leverage and the total amount of the position you wish to open (also known as margin) will determine how much collateral is needed.
Trading using leverage has two drawbacks: it can enormously increase your profits and losses. It carries significant risk, particularly in the erratic cryptocurrency market.
Coinwema promotes responsible trading by holding users accountable for their activities.
Exploring limits and market orders
When trading cryptocurrency, market orders, and limit orders are the two major order types. A market order is a directive to purchase or sell an asset immediately (at the market's current price).
Still, a limit order is a directive to hold off on execution until the price reaches a particular or better price.
A "Limit Order" on Coinwema is an order placed to buy or sell a specified number of assets at a particular limit price or above.
This involves setting the ideal commission price and quantity.
A "Market Order" is a request to purchase or sell a specific number of assets at the market's best price. In this instance, the order quantity or amount is fixed; the commission fee is not.
The purchase is performed using a fixed quantity or amount after the purchase.
Using advanced order types for precise trading
Advanced order types for precise trading manage losses or secure profits, regardless of the market's direction, and save time by automatically entering or exiting the market.
Examples of Advanced Order Types include: S
top-Loss Limit/Stop-Loss
MarketTake-Profit Limit/Take-Profit
MarketOne-Cancels-The-Other Order (OCO)
Limit/OCO Market
These order types are available for fully-funded Spot, Perpetual, and Futures contracts.
'FG is highly insensitive, we'll shut down services' — NUPENG to join NLC protest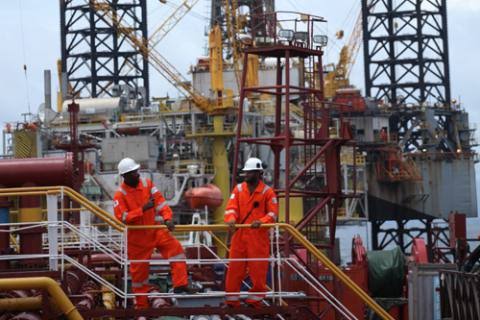 The Nigeria Union of Petroleum and Natural Gas Workers (NUPENG) says it will join the indefinite strike announced by the Nigeria Labour Congress (NLC) and Trade Union Congress (TUC).
On Tuesday, the NLC and TUC issued a joint statement declaring the strike — scheduled for October 3, 2023 — to protest the petrol subsidy removal.
The unions will be protesting the government's failure to make palliatives available to cushion the adverse effect of the subsidy removal, which has more than doubled the price of the product from N189 to over N568 per litre.
NUPENG said its members will comply with NLC and TUC directives because they find it "disturbing and unfortunate" that the federal government is insensitive to the pains Nigerians are experiencing due to the policies of President Bola Tinubu.
In a statement on Thursday, NUPENG said President Tinubu's administration has not provided "any accompanying socio/economic policies to ameliorate and cushion the immediate effects and impacts those difficult and harsh policies are having on the citizenry".
The oil industry union said the demands of labour have been met with a lack of regard and respect, as such leaders in its four zonal councils have been ordered to mobilise NUPENG members to shut down services from next week Tuesday.
"It appears the administration is arrogantly taking the goodwill and the tolerance level of the workers and Nigerians in general for granted," NUPENG said.
"This arrogance is demonstrated clearly and loudly by the ways and manners meetings with organized labour and outcomes of such meetings are taking (sic) with levity and disrespect."
NUPENG said the government has given labour unions no other choice but to proceed with an industrial action that could negatively impact businesses and socio-economic lives just to demand policies that will end the dehumanising conditions Nigerians are living in.
Ex-FIRS boss Nami approved N11bn suspicious payments after his sack – Sources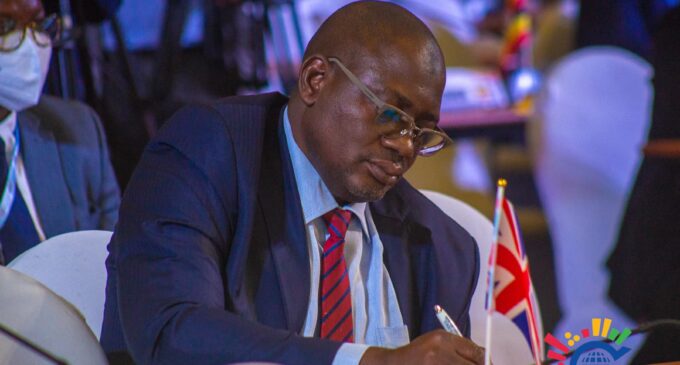 After his exit as chairman of the Federal Inland Revenue Service (FIRS), Muhammad Nami went on to approve N6 billion as payments to several contractors and consultants, TheCable can report.
Nami, who was succeeded by Zacchaeus Adedeji, greenlit the payments two days after he was sacked on September 14, according to documents seen by TheCable.
Officials privy to the development — but not authorised to speak on the matter — said the former FIRS boss directed staff of the finance, audit, and internal affairs departments to work on Saturday and Sunday to perfect some financial transactions while files were allegedly moved from the agency's headquarters to his house, where they were said to have been "backdated and signed".
Sources familiar with the matter told TheCable that Nami also moved about N5 billion to the account of the Joint Tax Board (JTB) from the FIRS account.
According to an official, the FIRS director, finance & accounts, was compelled to approve the payments despite allegedly warning Nami about the potential ripple effects.
Nami was said to have assured the FIRS director that there was no cause for alarm, reportedly saying the incoming chairman of the agency would not find out about the approvals.
An insider said Jibrin Jibrin, Nami's cousin who is an assistant manager at the FIRS, assured some members of staff that the payments would raise no eyebrows, alleging that his uncle had "done the needful" when the acting executive chairman of the FIRS was the special assistant on revenue to the president.
TheCable understands that Nami travelled out of the country following the approval of the payments on September 16.
BREAKDOWN OF THE PAYMENTS
According to documents seen by TheCable, the former FIRS chairman approved N5,628,496,823.04, $863,293.00 and £8,780 for express payment to 196 beneficiaries — all in one day.
Nami approved the payment of N1,409,950,625.00 to 807 nominees for a 'Business Case for Strategic Leadership' retreat which is billed to take place in November 2023 while N250,325,000 was greenlit for FIRS Data Mining Management and Analytics in Taxation Course.
The ex-FIRS chairman also approved N221,311,840.00 to be paid to Odey Jacob & 611 others for "Skill Development and Management Improvement Workshop Training"; N42,398,000.00 was earmarked as payment to Mawo Dav Printing Nig. Ltd for the "production of letterhead papers & call cards" while another N36,513,718.75 was approved for Gebos Nig. Ltd — also for the production of letterhead papers and call cards.
Nami appropriated N81,488,127.00 to himself — and nine others — as estacode for a study visit to the Inland Revenue of Malaysia while N54,979,390 was approved for to CDP Partnership Ltd as payment for engagement as a consultant for "stage I &II quantity surveying services".
In total, over N591 million was approved as estacode payment for official trips made by staff to Rwanda, Kenya, and Morocco, among other countries.
The former FIRS boss approved over one billion as payment for the training of staff on tax disputes, capital market operations, and tax evasion strategies, among other modules.
As an engagement fee for consultancy work in respect of "education and enlightenment of civil society organisations", Nami approved over N173 million to Juzor & Company Ltd. while Jiop Azzy Ltd was listed to receive over N132 million for the same purpose.
Nami also reportedly signed off on the payment of over N100 million to Skymart Capital Trading Ltd, Toplead Consulting Limited and Alim and Associates Limited for consultancy, monitoring and evaluation services.
FIRS MUM OVER THE PAYMENTS
In a telephone conversation with Abdullahi Ismaila, FIRS spokesperson, told TheCable that he has no knowledge about the payments.
Ismaila however failed to provide further comment, citing a lack of authorisation to speak on the matter.
In another conversation, Tobi Johannes, Nami's erstwhile media aide, said he ceased to be the mouthpiece of the former FIRS boss "since the day his tenure ended".
TikTok issues new guidelines to users for AI-generated content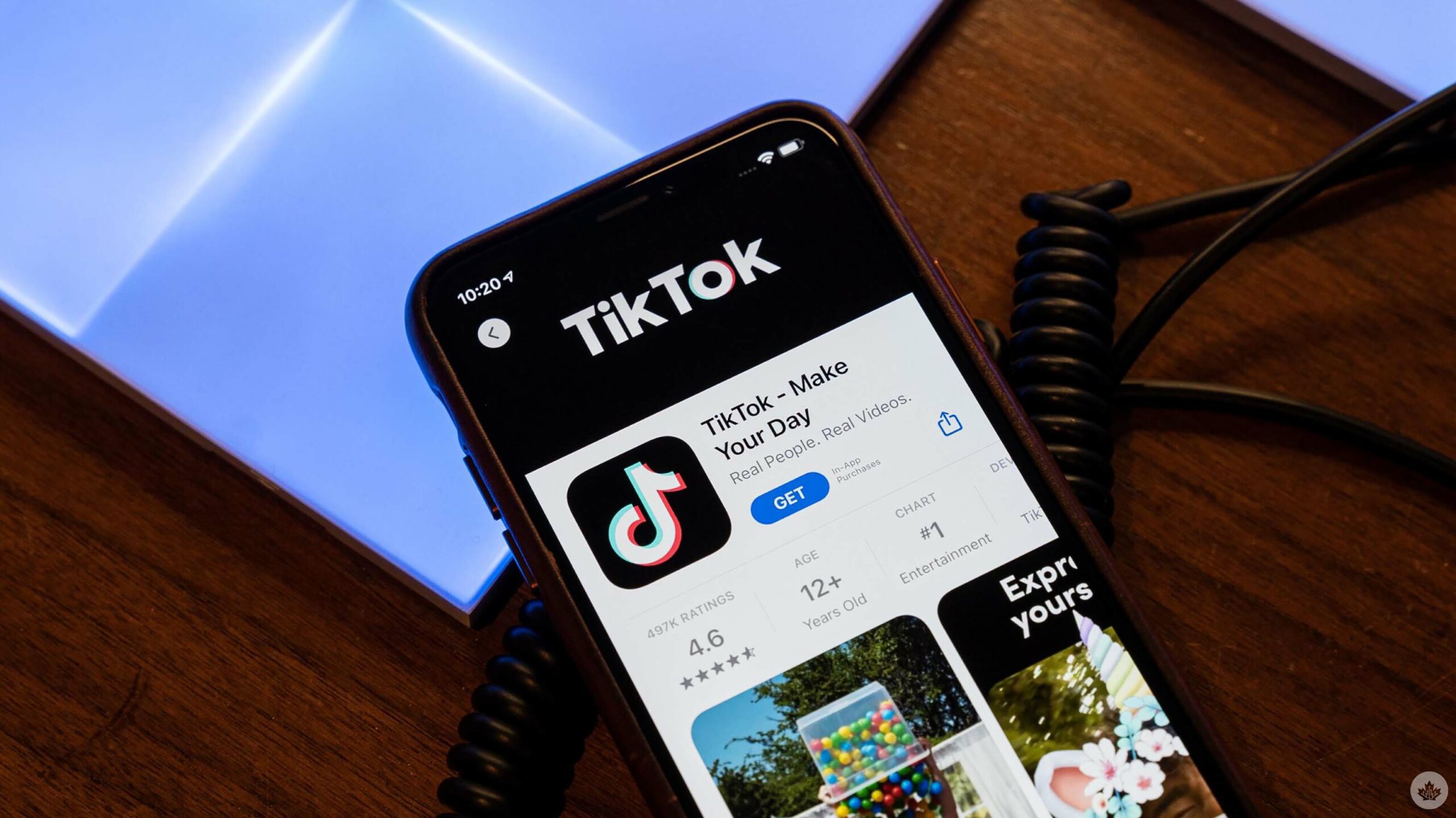 Popular social media platform TikTok is taking steps to ensure transparency and responsible content creation by introducing a new tool that allows content creators to label their AI-generated content.
This move comes as AI continues to play a significant role in the creativity of content on the platform.
While AI offers creators remarkable opportunities for innovation and creativity, there is a potential for confusion or misinterpretation among viewers when content has been generated or edited with AI, and this is where labelling becomes crucial.
The introduction of the new label will provide TikTok users with a clear indication that the content they are viewing has been significantly altered or modified by AI technology.
Creators will have the flexibility to apply this label to any content that has been entirely generated or substantially edited using AI.
Why TikTok is pushing for labelling AI-generated content
This initiative aligns with TikTok's commitment to its Community Guidelines' synthetic media policy, which was introduced earlier this year.
The policy mandates that AI-generated content containing realistic images, audio, or video must be appropriately labelled.
By adhering to these guidelines, TikTok aims to provide viewers with the necessary context to understand the content and prevent the potential spread of misleading information.
How TikTok will facilitate the adoption of flagging AI-generated content
To facilitate the adoption of these new labels, TikTok will release educational videos over time to help users understand and implement the policy effectively.
In addition to allowing creators to manually label their AI-generated content, TikTok is also exploring ways to automatically flag such content.
This proactive approach will further enhance transparency and ensure that TikTok's vibrant community is informed about AI-generated content.
TikTok's overarching goal with these efforts is to build on existing content disclosures, including the TikTok effects labels, and to find a clear, intuitive, and nuanced way to inform its community about AI-generated content.
By taking these steps, TikTok continues to be at the forefront of responsible content creation and innovation, fostering a dynamic and informed online environment for users and creators alike.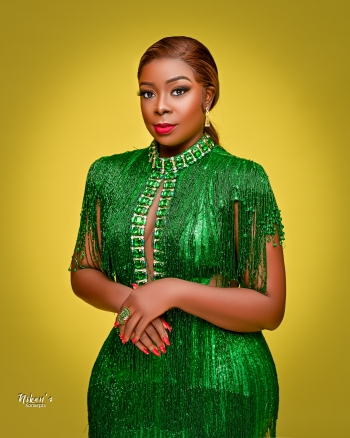 Bodex F. Hungbo, SPMIIM is a multiple award-winning Nigerian Digital Media Practitioner, Digital Strategist, PR consultant, Brand and Event Expert, Tv Presenter, Tier-A Blogger/Influencer, and a top cobbler in Nigeria.
She has widespread experiences across different professions and skills, which includes experiences in; Marketing, Media, Broadcasting, Brand and Event Management, Administration and Management with prior stints at MTN, NAPIMS-NNPC, GLOBAL FLEET OIL AND GAS, LTV, Silverbird and a host of others