List Of Fake Loan Apps In Nigeria (Most Dangerous List 2023)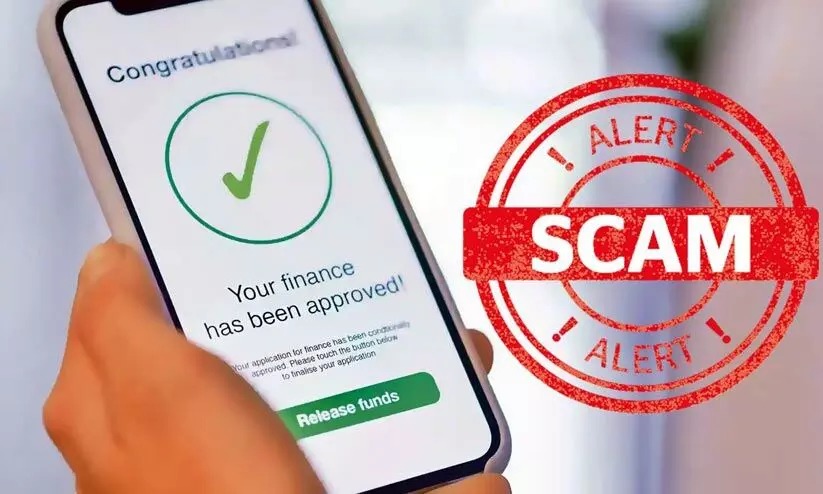 If you are searching for the list of fake loan apps in Nigeria in 2023, then you have come to the right page. I will review in details the various fake loan companies and applications, including illegal loan apps terrorising borrowers and sending shame and defamatory messages to them and their contact list.
I will also provide a guide on spotting a fake loan application when you see one with a view to avoiding them and refraining from patronizing their services. We advise you only borrow quick loans only from the best and most reputable instant loan applications in Nigeria.
Some of these scam apps have been banned by Google Play Store while some are still comfortably hosted. Most of these fake loan apps can be identified by their loan tenure which always ranges from 7- 14 days, a practice which is in breach of Google Policy on loan apps hosted on its Play Store and contravenes local laws in Nigeria.
What is the list of Fake Loan Apps In Nigeria in 2023?
Another name for a fake loan app is a loan shark. A loan shark is a loan app, digital lender, online or traditional bank which offers credit loans at extremely high interest rates, has strict terms of collection upon failure, including sending threatening, shaming and defamatory messages to you and your phone contact list and generally operates outside the law. So in essence loan sharks operate illegally and are thus usually referred to as illegal loan apps and platforms.
The list of the most dangerous fake loan applications in Nigeria in 2023 are LCredit, Sokoloan, Rapid Naira, Cash Club, EasyMoni, CreditHall, AimLoan, Kashpal, 9Credit, 9ja Cash, PalmCredit, BorrowNow, Cash Mall, Cash Wallet, CashLion, Ease Cash, FastMoney, ForNaira, GGMoney, GoCash, GotCashger, GotoCash, KashKash, LendCash, NairaPlus, NCash.
Borrowers and consumers should beware of these scam and infamous lending apps.
See below the comprehensive list:
Cash Mall
CashLion
FastMoney
LendCash
BorrowNow
LCredit
NairaPlus
9jaCash
Cash Wallet
GGMoney
9Credit
Sokoloan
Palm Cash
Ease Cash
ForNaira
GotCash
NCash
GoToCash
GoCash
KashKash
EasyMoni App
Rapid Naira App
EaseMoni App
AngelLoan App
Speedy Choice App
EasyCredit App
OKash App
CycleCash App
CashRain App
iCoin App
Mikoloan App
SuperCash App
XCredit App
LionCash App
Ajeloan App
CreditHall App
GetCash App
iCredit App
PalmCredit App
Aimloan App
CashFarm App
Oxloan App
Lucky Loan App
Ucredit App
NowCash App
Star Loan App
Kashpal App
Monicredit App
Creditup App
Zuma Cash App
Conclusion
All potentials borrowers must be aware of the list of fake loan apps in Nigeria and ensure to avoid collecting loan via any lending platform that threatens and embarrasses you with shame and blackmailing messages or invade your contact list.
These platforms are fond of spilling hatred to your family members and friends to force you to pay back your outstanding loan. My advise is that you only patronize the best loan apps in Nigeria which will protect your privacy and give you instant secured loans without collateral, documentation or paper work.
5 not-so-obvious signs you're a horrible boss and employees probably hate you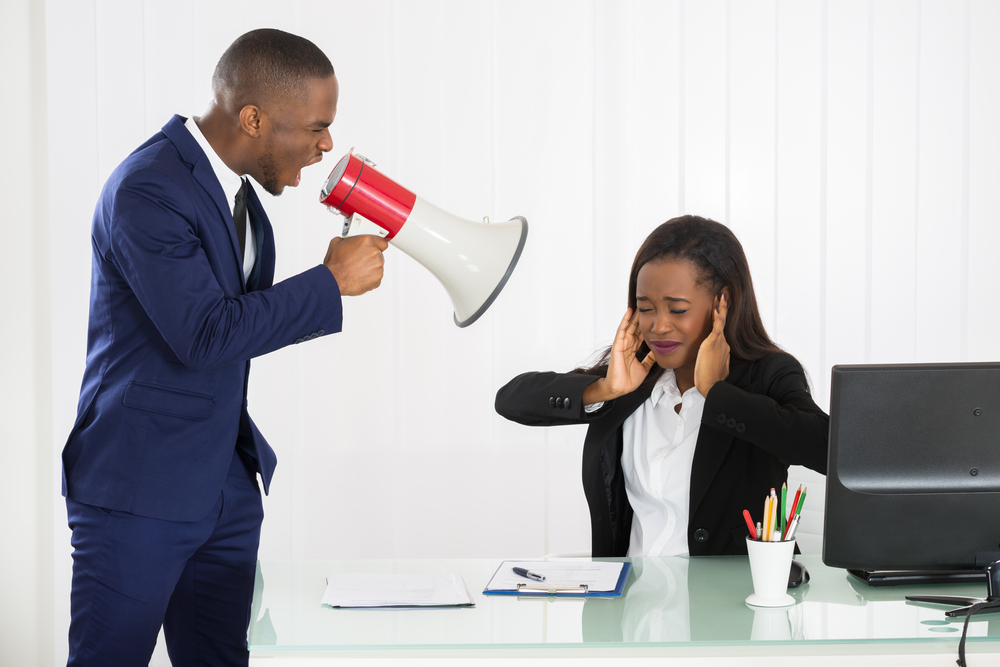 Recently, a lot of attention has been given to bosses who create a toxic atmosphere at work, but the truth is that many toxic bosses lack self-awareness, and introspection is hard, so let's help them with some clarity.
Here are five not-so-obvious signs you're a terrible boss:
1. You say things like "We're a family" or "We are building something big"
This is often a gaslighting technique used to make people take on things that aren't really part of their job description, because how else can a boss rationalise forcing all his or her employees to attend their colleague's naming ceremony or wedding and contribute money towards it? You can't enforce what people use their private time and money to do.
Another way the "we are a family" phrase leads to toxicity is sending employees on errands that have nothing to do with work, like picking up your laundry.
We are building something big in another phrase toxic bosses say to force you to take pay cuts and work crazy hours. It's often healthier to differentiate work from family.
2. You have no filter
A quality of a good boss is tact, and a quality of a bad boss is a lack of tact. There are just some things you shouldn't say, like sexual jokes such as "I bet you had a wild night last weekend" or "When was the last time you had sex?".
Also, when passing criticism, you shouldn't cast aspersions on their character or mutter full-blown insults like, "You are dumb" or "fool" "stupid".
3. You don't pay salaries on time, but you expect your employees to work
To expect people to put in their best and even come to the office and not pay them when due is akin to emotional torture. If you can't pay your employees, you probably shouldn't hire them in the first place.
4. You are always calling for work at odd hours and weekends
If you are sending an urgent email or putting a phone call through by 12 a.m. in the middle of the night, then you are quite toxic. Except that it's a matter of literal life and death, there is no need to send that mail or put that call through to your employees. The same rule applies on weekends and when they are on vacation.
5. You love long, pointless meetings
Before you schedule a long meeting, ask yourself, "Can this be an email?" If you love to waste everyone's time in meetings that really don't add to productivity, then rest assured that your employees or subordinates probably hate you.
Presidential fiscal committee to end obsolete taxes, says Taiwo Oyedele
Taiwo Oyedele, the chairman of the presidential committee on fiscal policy and tax reforms, says they will be revoking some taxes considered to be unduly burdensome.
Oyedele told the national economic council (NEC), chaired by Vice-President Kashim Shettima, on Thursday, that his team will be looking into suboptimal and obsolete taxes that need to be repealed.
He said the committee will also be enacting new harmonised tax laws, as well as provide a list of taxes and levies — that do not exceed a single digit — for all levels of government.
Listing other expectations from the committee, Oyedele said they would also produce a new national policy on tax and fiscal policy for ratification by the federal and state governments after reviewing the 2017 national tax policy.
He said the committee will also be providing a national fiscal risk framework for efficient fiscal governance, fiscal consolidation, and stability.
The fiscal policy expert told NEC that the committee will draft bills for constitutional amendments on fiscal matters to promote fiscal federalism, as well as enhance the revenue administration system to improve revenue mobilisation.
According to Oyedele, part of the committee's outcomes include ensuring a robust framework for tax revenue accounting and reporting to improve taxpayer trust and establishing of national office of tax ombudsman, fiscal policy, and tax simplification.
He said the team will also mobilise revenue through tax and non-tax, as well as review the quality of government spending.
"The committee will identify relevant measures to make Nigeria an attractive destination for investment and facilitate inclusive Economic growth," Oyedele said.
He said they are also expected to review and redesign sustainable debt management as part of the fiscal system.
Our three subsidiaries paid N474bn tax to FG, says Dangote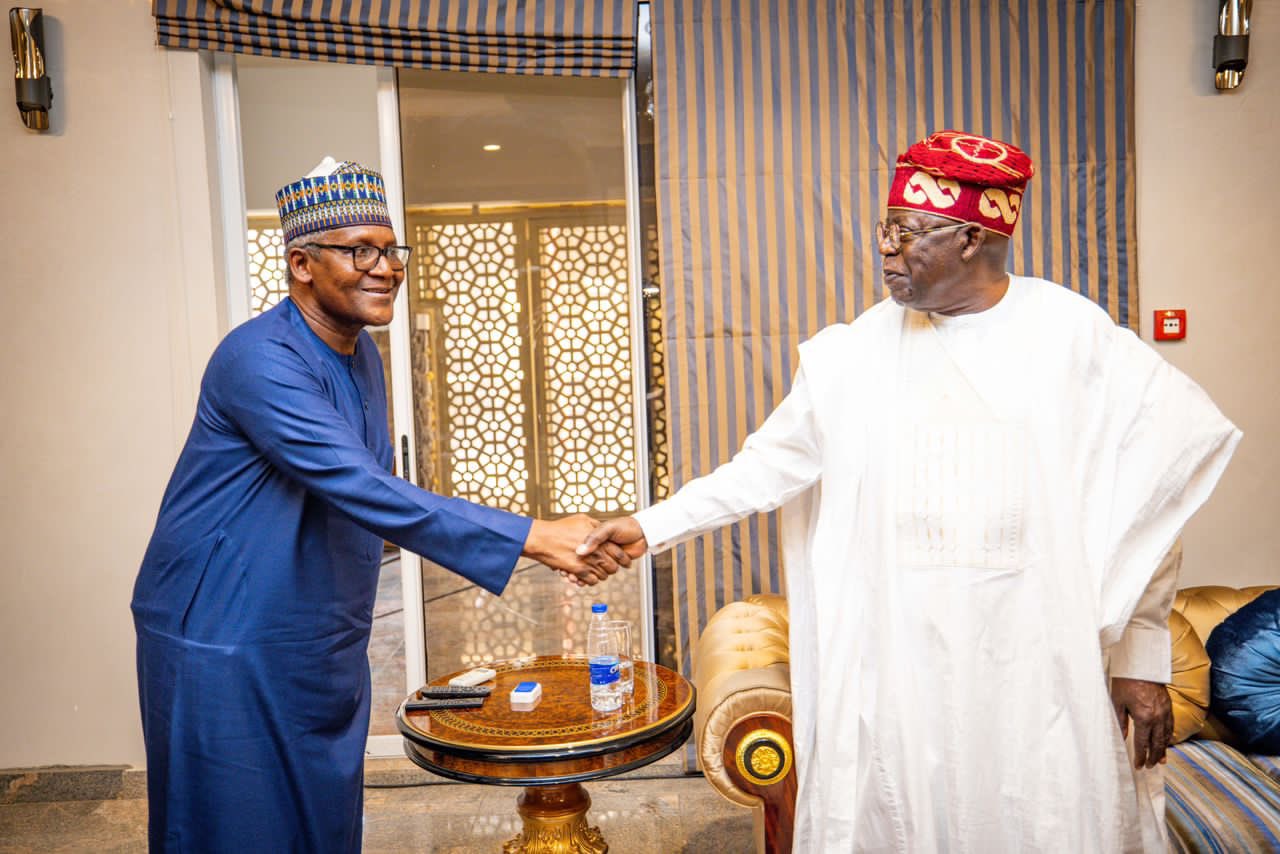 Three subsidiaries of Dangote Group paid a total of N474bn as tax to the Federal Government in three years.
An official of Dangote Group, Hashem Ahmed, disclosed this at the opening ceremony of the 18th Abuja International Trade Fair on Thursday.
Ahmed, who represented the multibillion dollar group, disclosed this while speaking on the theme of the fair titled, 'Sustainable financing and taxation as drivers of the new economy'.
The trade fair was organised by the Abuja Chamber of Commerce and Industry, in conjunction with other private and public partners.
After conveying the greetings and well wishes of the Group President, Aliko Dangote, Ahmed said, "For us, the theme for this year, which focuses on sustainable financing and taxation, is apt, as it resonates with our modus operandi.
"As you may be aware that apart from being the highest employer of labour in the private sector, the Dangote Group is also the biggest tax payer. In just three years, Dangote subsidiaries paid a staggering N474bn to the Federal Government.
"These are Dangote Sugar, Dangote Cement and Dangote Salt, combined. This corridor of sustained financial support by the Dangote Group is in addition to several empowerment/skill acquisition programmes, Corporate Social Responsibility programmes, sponsorship and philanthropic schemes, running into several billions of naira."
He said the group was also pleased that the Federal Government was pursuing a tax reform policy that would help expand the tax net and provide necessary financing for the development of the country's infrastructures.
Also speaking at the event, the Minister of Industry, Trade and Investment, Doris Uzoka-Anite, said the government had announced a plan to support small businesses and startups in Nigeria in response to the country's current economic challenges.
Uzoka-Anite, who was represented by the Director, Commodity and Export, FMITI, Kaura Irimiya, stated, "We intend to spend N75bn by March 2024 to strengthen the manufacturing sector. We also intend to provide small grants to micro businesses in each to the 774 Local Governments of the federation.
"We have also earmarked a fund of N75bn that will be used to support up to 100,000 start-ups and MSMEs at single digital interest rates repayable over 36 months."
She added that last week, "we launched the National Technology Export programme, in partnership with Microsoft and earlier this year, we launched the over $600m investment in Digital and Creative Enterprises programme, in partnership with African Development Bank and other partners."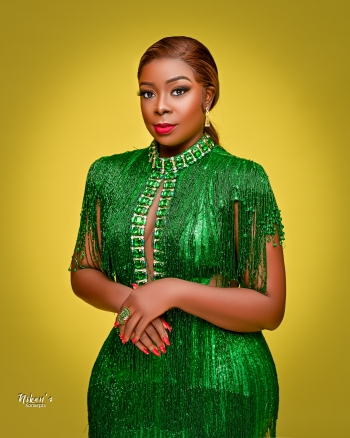 Bodex F. Hungbo, SPMIIM is a multiple award-winning Nigerian Digital Media Practitioner, Digital Strategist, PR consultant, Brand and Event Expert, Tv Presenter, Tier-A Blogger/Influencer, and a top cobbler in Nigeria.
She has widespread experiences across different professions and skills, which includes experiences in; Marketing, Media, Broadcasting, Brand and Event Management, Administration and Management with prior stints at MTN, NAPIMS-NNPC, GLOBAL FLEET OIL AND GAS, LTV, Silverbird and a host of others