NDLEA raids drug warehouse in Lagos, recovers N4.8billion worth of opioids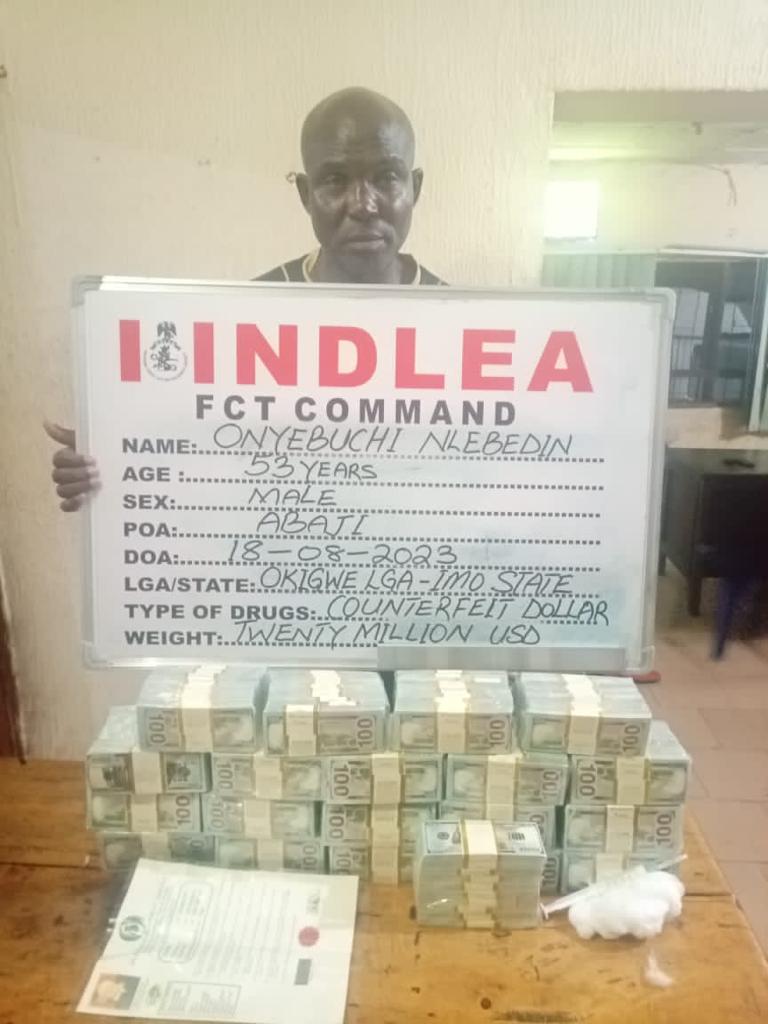 ..Intercepts $20miilion counterfeit notes in Abuja; arrests wanted teenage bandit in Sokoto, another teenager for drugs in Enugu
Multi-billion naira worth of illicit drugs were again seized at a warehouse tucked in the midst of popular International Trade Fair Complex, Alaba, Ojo area of Lagos by operatives of the National Drug Law Enforcement Agency, NDLEA on Saturday 19th August.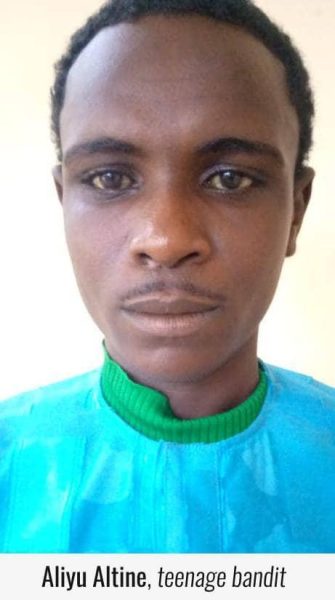 Recovered from the warehouse owned by a wanted billionaire drug baron, include: 1.4 million (1,400,000) pills of tramadol 225mg weighing 826kgs; 3.2 million (3,200,000) pills of codeine with gross weight of 3,360kgs; and 2,841 cartons of codeine syrup containing 284,100 bottles with 28,410 litres of the psychoactive substance, with a combined street value of Four Billion Eight Hundred and Twenty Million Five Hundred Thousand Naira (N4,820,500,000) only.
During the operation that lasted hours, a suspect, Paulinus Ojukwu, who is Chief Security Officer to the wanted drug baron who parades as automobile spare parts dealer, was arrested and now assisting ongoing investigation.

The latest drug warehouse bust is coming on the heels of the arrest of a drug baroness, Faith Ebele Nwankwo who was nabbed on Wednesday 9th August with Two Million Seven Hundred and Fifty Thousand (2,750,000) pills of tramaking, a brand of tramadol 225mg and 250mg recovered from her residence at House 6, C close, 3rd Avenue, Festac area of Lagos and a warehouse located at Plot 3432 Sola Akinsola Street, Divine Estate, Amuwo Odofin, Lagos.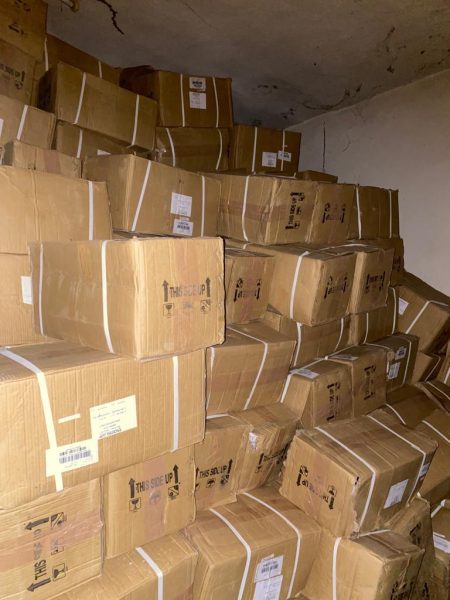 Meanwhile, NDLEA operatives on Friday 18th August intercepted Twenty Million US Dollar notes ($20 million) suspected to be counterfeit during a stop and search operation along Abaji – Lokoja road, within the Federal Capital Territory.
The suspected fake money was recovered from a bus coming from Lagos to Abuja, while the 53-year-old driver of the vehicle, Onyebuchi Nlededin was arrested.
The previous day, Thursday 17th August, Jude Ndubuisi, 52, was arrested with 2.2 kilograms of methamphetamine during a raid operation at Kabusa village, FCT.
The suspect was initially arrested with 20.75kg cannabis on 7th July 2022 and was on court bail following his ongoing prosecution when he was nabbed for yet another drug crime.
Another raid of two notorious drug joints within the FCT: Dei Dei and Tora-Bora Hills led to the recovery of 82.8kg skunk, 1.8kg rohypnol and 1.2kg diazepam on Wednesday 16th August.

In Osun, NDLEA operatives in the early hours of Saturday 19th August destroyed clusters of cannabis farms measuring about 3.49000 hectares (over 7.5 tons) at Mopatedo in Ifedayo local government area of the State.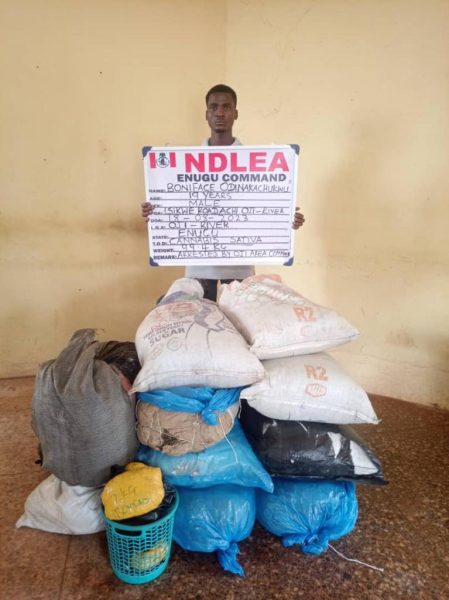 Two suspects: Sunday Otogbo, 40, and Peter Andel Makra, 35, were arrested inside the cannabis farms.
Additional 30kg cannabis weeds and 16.9kg of cannabis seeds were also recovered from the farms.

At least, three suspects: Ndubuisi Okorie, 44; Ebilima Emmanuel, 38, and Okechukwu Anthony Smart, 40, were arrested in connection with the seizure of 168kg cannabis consignment from them when their vehicle was intercepted along Owerri-Onitsha expressway, Imo state on Saturday 19th August.
Another shipment of controlled drugs containing 6,000 capsules of tramadol, 1,200 tablets of swinol, 155 bottles of codeine syrup and 20 tabs of Molly was equally seized on the same road on Sunday 13th August while a follow-up operation in Oyigbo area of Port Harcourt, Rivers state led to the arrest of the owner of the consignment, Remigius Ogechukwu, 33.

While a teenager, Boniface Odinakachukwu, 19, was apprehended with 99.4kg skunk at Isikwe Road, Achi in Oji-River LGA, Enugu state on Friday 18th August, a wanted teenage bandit, Aliyu Mohammed Altine, 19, was arrested by NDLEA operatives along Illela- Sokoto road with some wraps of skunk on Thursday 17th August.
The suspect who is on the wanted list of the police has since been transferred to the police in Sokoto state for further investigation.

While expressing his satisfaction with the professional conduct of the officers and men involved in the Lagos, FCT, Sokoto, Osun, Imo and Enugu operations as well as the results of the raids, Chairman/Chief Executive Officer of NDLEA, Brig. Gen. Mohamed Buba Marwa (Retd) charged operatives of the Lagos command to ensure that the fleeing baron is smoked out from his hiding to face charges.
He urged them and their colleagues across the country to intensify the heat on drug cartels.
Femi Babafemi
Director, Media and Advocacy
NDLEA Headquarters Abuja
Sunday 20th August 2023
Police extradites Hassan Barau from UAE to Nigeria over N492.7m fraud
The Nigeria Police Force says it has extradited a suspected fraudster, Hassan Barau, to Nigeria for allegedly defrauding one Bayo Akinola of N492,750,000.
In a statement on Friday, Olumuyiwa Adejobi, force spokesperson, said Akinola filed a complaint in 2021 that he had been defrauded by Barau.
Adejobi said Akinola wanted to obtain foreign exchange (forex) for the purpose of purchasing a machine from the Netherlands.
"Michael sent a sum of N492,750,000 to the bank account of Mr. Mohammed Sulaiman. However, instead of facilitating the forex transaction as agreed, Mr. Sulaiman transferred the funds to another individual, Mr. Mohammed Hassan Barau," Adejobi said.
"Mr. Hassan Barau, who resides in the United Arab Emirates, subsequently sent 513,000 Euros to Mr. Michael from Belgium, supposedly for the forex transaction.
"However, this transaction was flagged as fraudulent, leading Mr. Michael to return the funds to the sender. Realizing that he had been a victim of fraud, Mr. Michael made multiple attempts to recover his money but was unsuccessful."
Adejobi said the case was assigned to INTERPOL which launched an investigation into the matter.
He said Barau was placed on a red alert list "thereby facilitating international cooperation in tracking and apprehending the suspect".
He added that Barau was arrested by INTERPOL Abu Dhabi and subsequently extradited to Nigeria on September 27.
"His extradition marks a crucial milestone in the pursuit of justice for Mr. Akinola Bayo Michael," Adejobi said.
"The successful extradition of Mr. Mohammed Hassan Barau demonstrates the commitment of law enforcement agencies, both within and outside Nigeria, to ensuring that perpetrators of criminal activities, particularly those with international ramifications, are held accountable for their actions.
"This case underscores the importance of vigilance and due diligence in financial transactions, especially in the era of increasingly sophisticated fraud schemes.
"We urge individuals and businesses to exercise caution and verify the legitimacy of financial transactions to prevent falling victim to fraud."
Duane "Keffe D" Davis arrested over 1996 murder of Tupac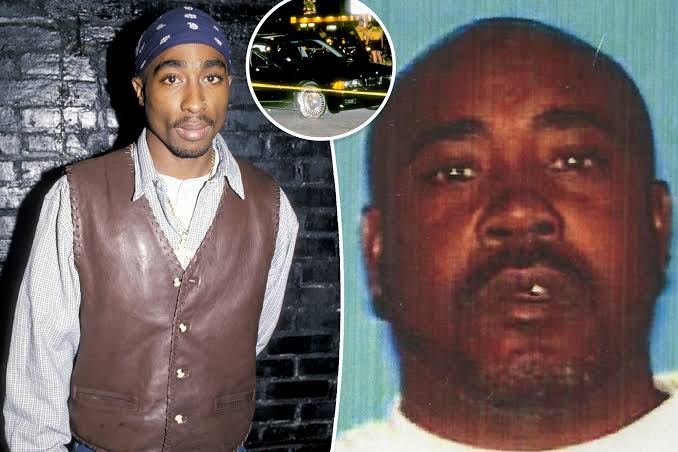 The police in Las Vegas have reportedly arrested a man in connection with the murder of Tupac Shakur, the late US rapper.
The legendary rapper and prolific figure in hip-hop was fatally shot on September 7, 1996, in a drive-by incident in Las Vegas at the age of 25.
He was shot multiple times while leaving a boxing match at the MGM Grand Hotel.
The identity of his killer has remained unknown for nearly three decades.
But according to AP, the suspect — Duane "Keffe D" Davis — was arrested on Friday and charged with murder with the use of a deadly weapon.
The news outlet quoted prosecutors as saying that the Nevada grand jury indicted Davis over the killing.
Davis' arrest comes two months after Las Vegas police raided his wife's home on July 17 in neighbouring Henderson. Documents said police were looking for items "concerning the murder of Tupac".
Davis has long claimed that he was not one of the shooters.
Tupac's murder occurred amid a bitter feud with the Notorious B.I.G., his rap rival who was also fatally shot six months later.
In 2017, Tupac was posthumously inducted into the Rock & Roll Hall of Fame by Snoop Dogg.
He was also honoured with a star on the Hollywood Walk of Fame in 2023, a testament to his legacy as an award-winning rapper, activist, and actor.
With over 75 million records sold worldwide, his contributions to the music industry continue to resonate with global audiences.
EFCC arraigns Emee Oil CEO, Florence Onojame for allegedly defrauding Access Bank of N4.4bn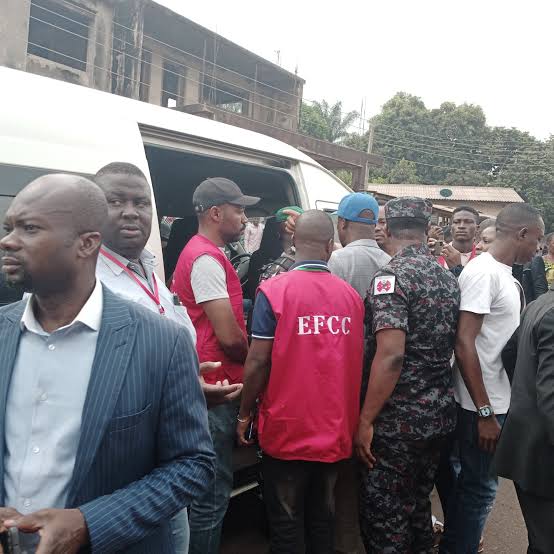 Florence Onojame, the chief executive officer (CEO) of Emee Oil and Gas Nigeria Limited, has been arraigned before the Ikeja special offences court for allegedly defrauding Access Bank of N4.4 billion.
According to NAN, the Economic and Financial Crimes Commission (EFCC), on Thursday, filed a three-count charge of conspiracy, stealing, and receiving fraudulently obtained property against Onojame.
Fatai Mohammed, the EFCC counsel, said Onojame and four others (who are still at large) allegedly committed the crime in February 2022 in Lagos.
The EFCC counsel said the N4.4 billion was stolen and transferred through Primusplus — an electronic banking platform of Access Bank — by Onojame.
The anti-graft lawyer also said she used Emee Oil and Gas login details to carry out the transfer and deposited the money into several accounts in Access Bank.
Onojame, however, pleaded not guilty to the charges, which the EFCC said breached sections 278, 326, and 409 of the Criminal Law of Lagos State, 2015.
During the court proceedings, Williams Onate, the defence counsel, prayed that the court should order a short adjournment for the hearing of the bail application.
Onate also asked that the court should remand the defendant in the custody of the EFCC pending the bail hearing.
But Mojisola Dada, the judge, ruled that the defendant be remanded at the Ikoyi Correctional Centre.
The hearing of the bail application was adjourned to October 10, 2023.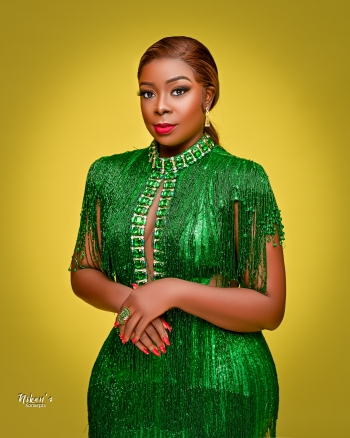 Bodex F. Hungbo, SPMIIM is a multiple award-winning Nigerian Digital Media Practitioner, Digital Strategist, PR consultant, Brand and Event Expert, Tv Presenter, Tier-A Blogger/Influencer, and a top cobbler in Nigeria.
She has widespread experiences across different professions and skills, which includes experiences in; Marketing, Media, Broadcasting, Brand and Event Management, Administration and Management with prior stints at MTN, NAPIMS-NNPC, GLOBAL FLEET OIL AND GAS, LTV, Silverbird and a host of others