Pray for my death if I consult demons, Adeboye tells congregation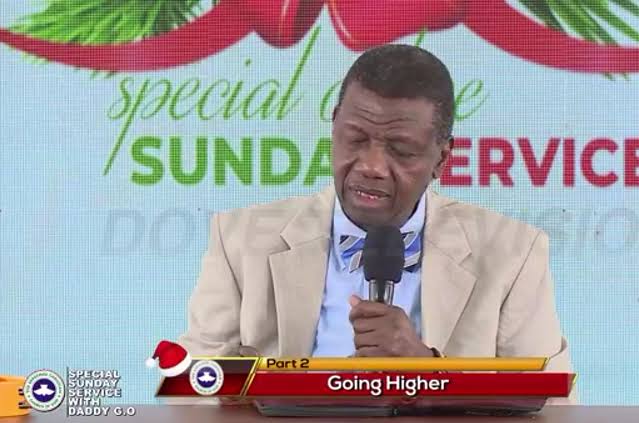 Enoch Adeboye, the general overseer of the Redeemed Christian Church of God (RCCG), has urged his congregation to pray for his death if he consults demons.
The cleric's request came on Friday in response to accusations that he uses demonic powers for miracles.
Speaking at the ongoing RCCG Convention at the church's campground along Lagos-Ibadan Expressway, Adeboye said he has never been in cahoots with the devil.
The 81-year-old cleric said he had wanted to ignore the allegations, but "I felt a leading while praying that some people might believe these things".
"I normally do not pay attention to the sayings of some so-called prophets. Particularly if they are saying something about me. I just ignore them," he said.
"But I learnt that recently some people are saying that pastor Adebayo is using demonic forces.
"That there are some demons at Redemption Camp. That Pastor Adebayo will consult them. Then he will come and say, 'My daddy said'. And I just said I am not going to pay any attention.
"Then they put this thing on the internet. And then, while I was praying, I think about three days or so ago – praying for the convention naturally, I felt the leading. I felt there might be some people who might believe these things.
"I want you to settle that issue today. I want you to pray a prayer. And please pray it with all your heart. I want you to call on God that if Pastor Adeboye is contacting the devil one way or the other. That if there is any connection between him and the forces of darkness. You are going to call on the Almighty God. Kill him before the sun rises so that he does not spoil your name. So that he does not lead several innocent people to hell.
"Then you will add to the power. But if this boy is using your power and your power alone, multiply that power in multiple folds."
Pastor Jimmy Odukoya responds to queries on why he keeps dreadlocks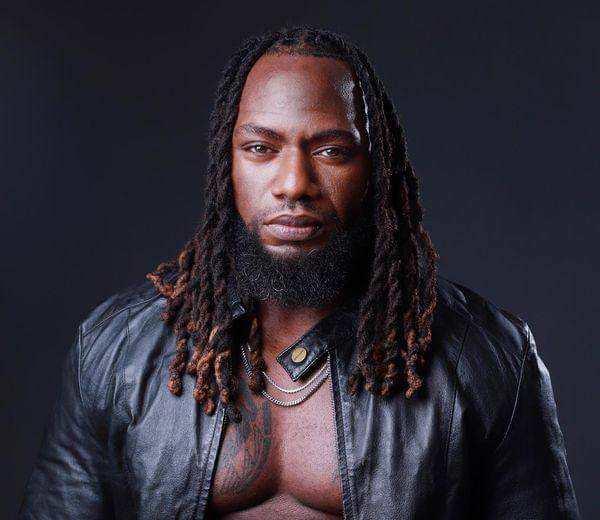 Pastor Jimmy Odukoya, actor and head pastor of the Fountain of Life Church Ilupeju, has responded to the criticisms about his physical appearance.
During a recent interview with BBC Pidgin, he noted that his appearance has nothing to do with his calling as a minister. He went on to stress that everything he does has a spiritual backing to it and nothing is done on a whim.
Odukoya said, "God called me the way I am, just as I am. As for my dreads, the story behind it is long but the thing is everything I do is backed up by scriptures. If you tell me something, I'd tell you 'Let's check the scriptures'. If someone says that long hair is wrong, I'd tell you to check the Bible where the Lord told Samson not to cut his hair."
Speaking about his facial hair, he backed up his appearance by stressing that Jesus himself had a beard which was pulled when he was being crucified, therefore his beard cannot possibly be sinful.
He said, "When people say, 'Oh he's a pastor and he has a beard,' remember the Bible said that when Jesus was tortured his beard was pulled from his face. If he didn't have a beard, what hair did they pull from his face, was it fresh skin?"
Odukoya charged people to distinguish personal preferences and opinions from 'sin' because they are not always mutually exclusive.
"Personal opinion is different from sin, If you like short hair or long hair no problem, but if you tell me that I can't have long hair because, 'It's a sin,' my brother that's where we won't agree," he said
I won't stop acting even as lead pastor, says Jimmy Odukoya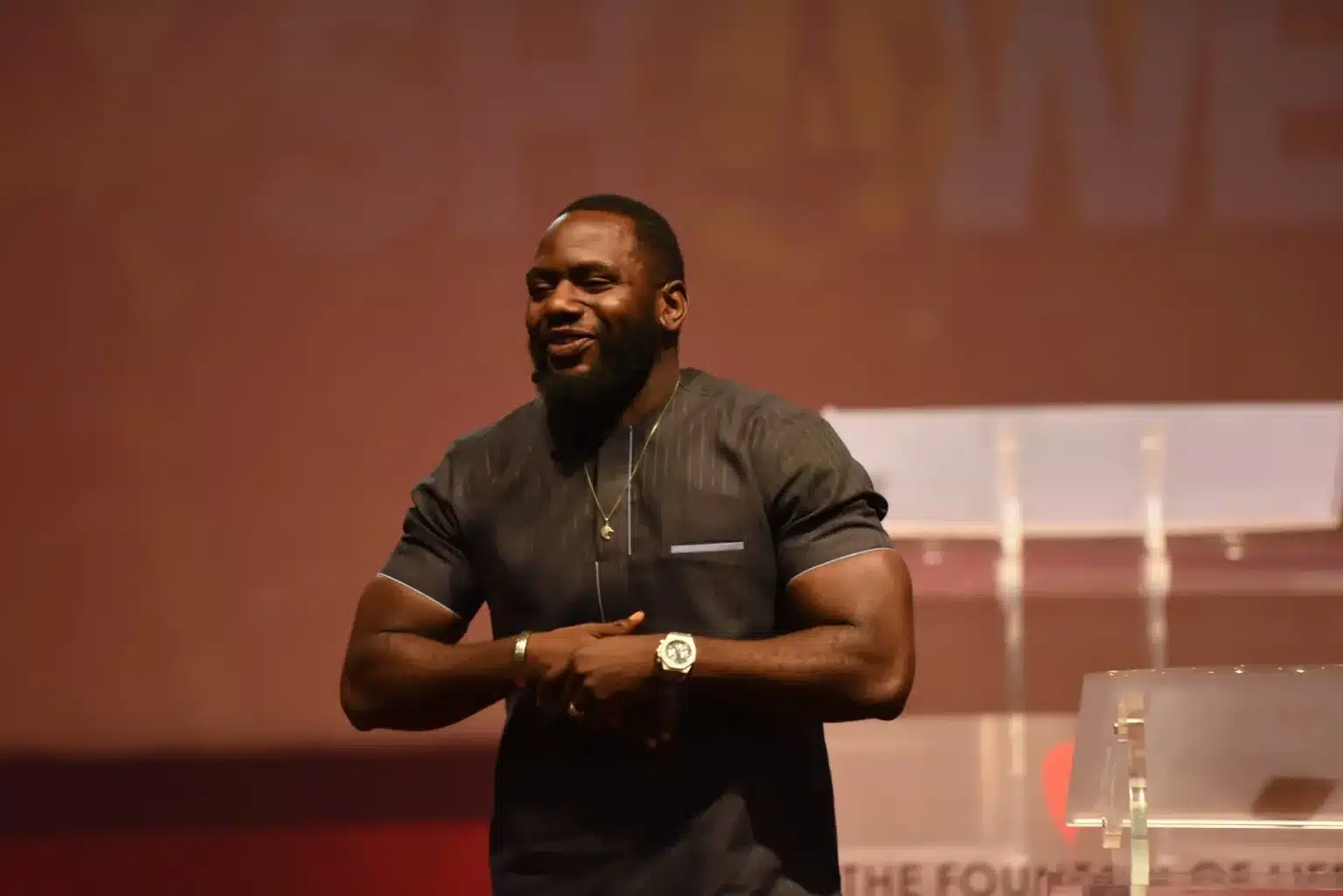 Jimmy Odukoya, the new lead pastor of the Fountain of Life Church, says he will not stop acting — despite taking on his latest role.
The actor, who is the son of Taiwo Odukoya, the church's late founder, was named the new senior pastor and chairman of the board of trustees on September 17.
In a recent interview with BBC Pidgin, Odukoya expressed his commitment to his acting career despite his new role as the lead pastor of the church.
He said initially, many people doubted his ability to balance both roles. He, however, revealed how God moved him from Nollywood to Hollywood in six years, adding that "with Him, nothing is impossible".
He said while he is currently focused on his pastoral duties, he believes that acting can still be a means to teach important life lessons.
"When I started, people said I could not be a pastor and an actor together. They said the church and the world would not accept me," he said.
"I was there for six years in an industry that is hard to break into. From Nollywood, I moved to Hollywood. God has shown that with him, nothing is impossible.
"Although I am focused on the church now, that does not mean I cannot act. Once an actor, always an actor.
"The question I ask myself is: What will people learn when I act like this character? The idea people have is that as a pastor, I should only play good roles, but good and bad exist. It does not matter if it is a good or bad role; the motive is to teach people lessons."
Jimmy Odukoya succeeds father as senior pastor of Fountain of Life Church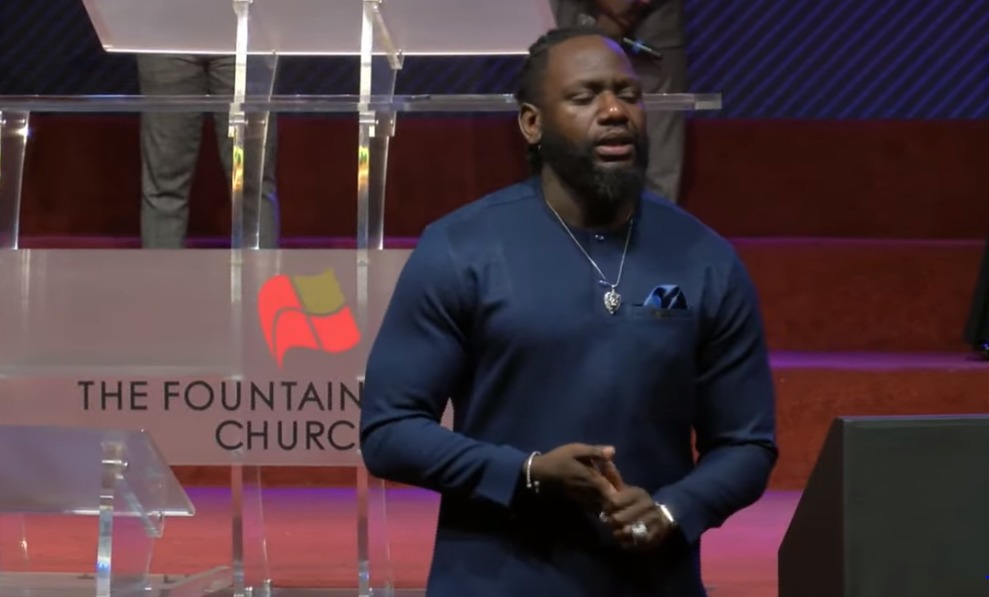 Jimmy Odukoya, the son of Bimbo and Taiwo Odukoya, has been named the senior pastor of the Fountain of Life Church.
The announcement was made during the church service on Sunday.
Addressing the congregation, Rotimi Okpaise, a pastor, said the late Taiwo Odukoya confided in the board of trustees (BoT) members about the succession plan before his demise.
Okpaise said the BoT unanimously elected Jimmy as the senior pastor and chairperson of the board.
"The board has chosen Saturday, September 30, 2023, as the date of Jimmy's installation," he said.
On August 7, Odukoya, founder of the church, died in the United States of America aged 67.
He died less than two years after losing his wife, Nomthi, a South African, on November 9, 2021, following a two-year battle with cancer.
Odukoya's marriage to Nomthi lasted 11 years and produced two boys.
Before Nomthi, Odukoya was married to Bimbo for 21 years.
Bimbo died in the 2005 Sosoliso plane crash in Port Harcourt, the Rivers capital.
WHO IS JIMMY?
Jimmy is a Nollywood actor and musician. He played one of the lead roles — Oba Ade — in Netflix's 'Woman King' movie.
He has also been featured in movies like 'Lifting the Veil', 'I am Nazzy', and 'Oga Pastor', among others.
Aside from acting, he is also a motivational speaker.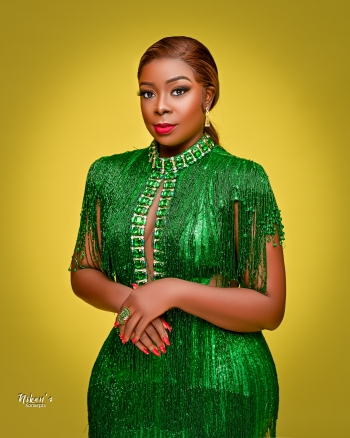 Bodex F. Hungbo, SPMIIM is a multiple award-winning Nigerian Digital Media Practitioner, Digital Strategist, PR consultant, Brand and Event Expert, Tv Presenter, Tier-A Blogger/Influencer, and a top cobbler in Nigeria.
She has widespread experiences across different professions and skills, which includes experiences in; Marketing, Media, Broadcasting, Brand and Event Management, Administration and Management with prior stints at MTN, NAPIMS-NNPC, GLOBAL FLEET OIL AND GAS, LTV, Silverbird and a host of others