Again, Dammy Krane calls out Davido over alleged debt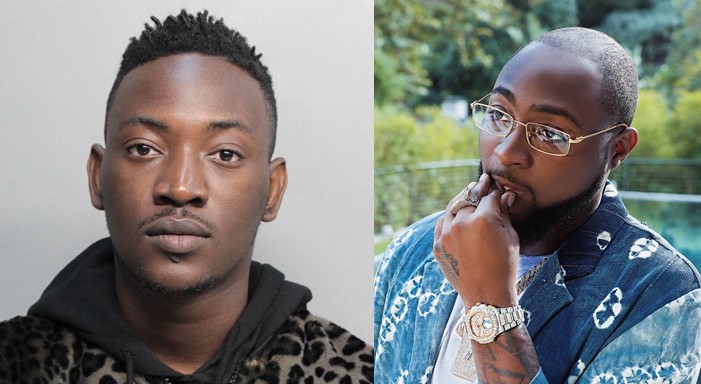 Singer Oyindamola Emmanuel, popularly known as Dammy Krane, has once again alleged that David Adeleke aka Davido owes him money and is reluctant to settle the debt.
In a post made on X (formerly Twitter) in the early hours of Tuesday, the Dammy Krane said that Davido should pay him, because of his (Dammy Krane's) daughter.
Dammy Krane in his post written in broken English wrote, "I know it is hard for Rich people to pay debts but #davido if not for my sake Blooda, Pay me my money at least because of my daughter's sake (your niece if at all) school fees no easy for Naija now o, na everybody dey try secure their future. Na money we want no be wahala o.
He further noted, "Let's not forget #davido you took Idowest from my record label, I didn't talk because I saw you as a brother, neither did I drag the artiste (cos I had done my part to help him). Genuinely I want to know why you don't want to pay me for a song you tweeted that I wrote after all."
Dammy Krane had in September 2022 publicly accused Davido of refusing to pay for his songwriting contribution to an earlier released track, even after reaching out to the DMW boss privately.
Iyabo Ojo sues Lizzy Anjorin for libel, demands N500m in damages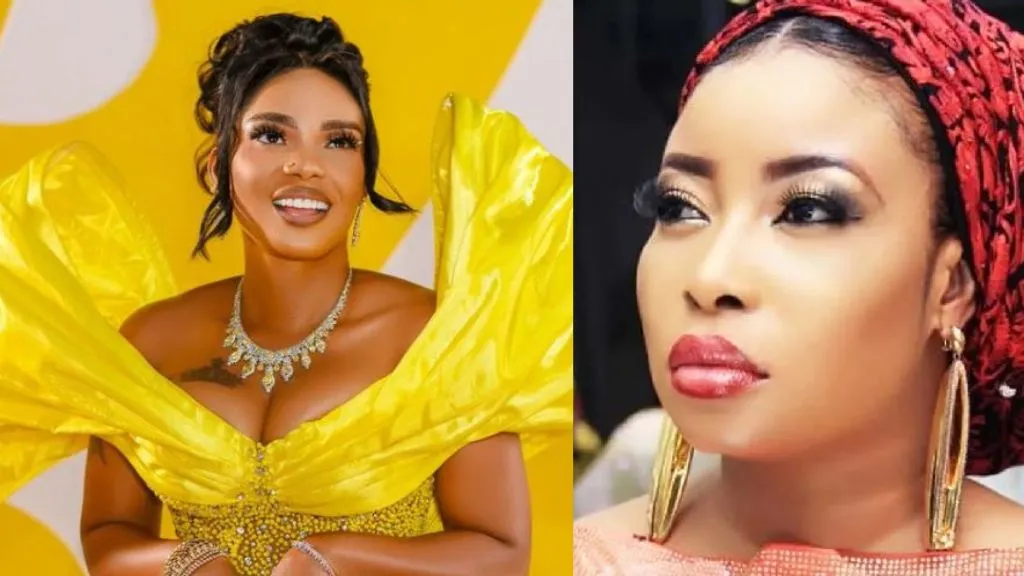 Iyabo Ojo has filed an N500 million lawsuit against Lizzy Anjorin, her colleague, over alleged libel.
Anjorin had conducted a series of Instagram Live sessions targeting a character she named "Sepeteri".
She claimed that Sepeteri is linked to a prominent yet mysterious blog.
She added that the person is also knowledgeable about the circumstances surrounding the death of Mohbad, the street-pop singer.
Convinced that Anjorin was referring to her, Iyabo Ojo responded with a video challenging the actress.
Ojo hinted at potential legal action.
Despite this, Anjorin continued with more accusations.
In a letter issued by Iyabo's legal team, Anjorin is sued for N500 million.
Ojo, as seen in the suit, is also demanding a public apology and retraction of the commentaries.
Anjorin was also given 14 days to respond to the lawsuit or face further legal action.
"Our client came on her verified social media handle on Instagram and called out your name and asked if you were referring to her as 'Sepeteri'," the suit read in parts.
"She further challenged you to mention her name for clarity and put an end to the second-guessing. Surprisingly you did not waste time responding.
"We formally make the following demands that you publish in four national papers retracting all libellous publications within fourteen days from the date on this letter.
"That you pay a sum of N500,000,000 to our client as damages to assuage her battered image caused by your defamatory publications within fourteen days from the date on this letter
"If you fail or neglect to accede to our demands within fourteen days from the date of this letter, we shall be left to activate full weight of legal machinery against you, without any further recourse to you."
Kano NDLEA destroys 15.7 tonnes of drugs in three years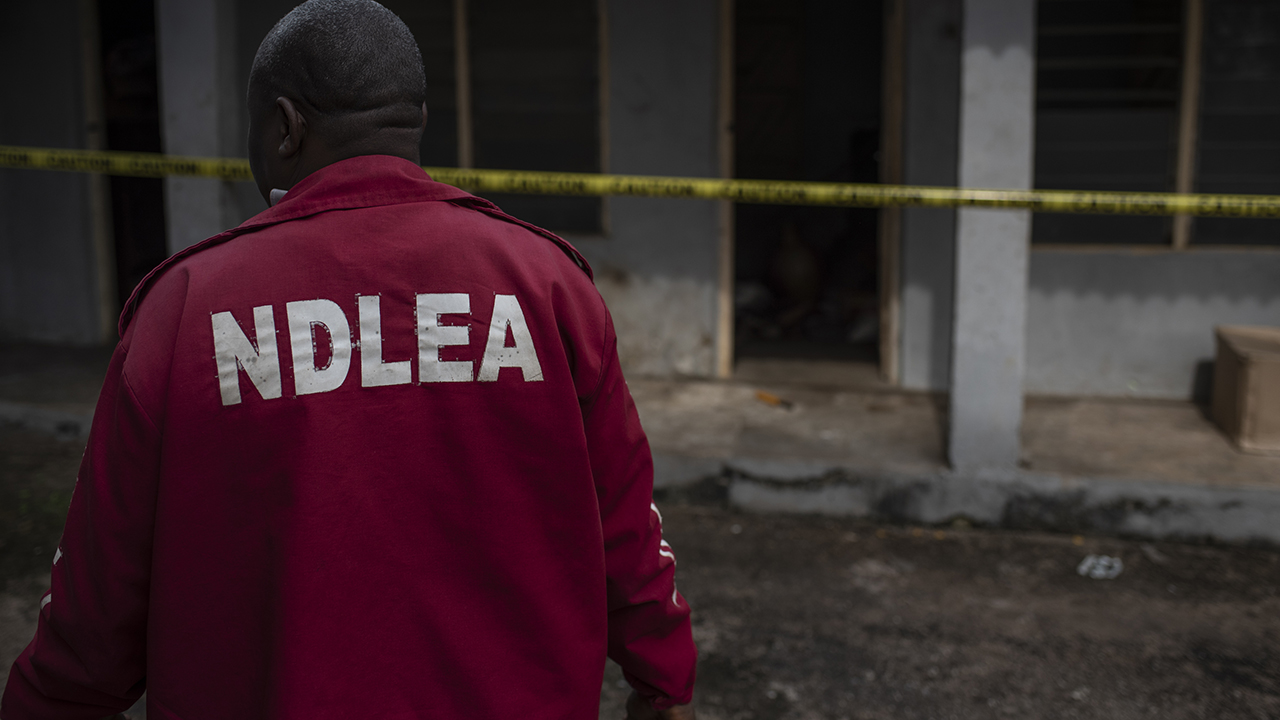 The Kano State Command of the National Drug Law Enforcement Agency has destroyed over 15.7 tonnes of narcotic drugs and other psychotropic substances seized in the last three years.
The command's Public Relations Officer, Sadiq Maigatari, disclosed this in a statement issued on Monday.
He also said the destruction operation covered the period from October 8, 2020, to October 17, 2023.
He maintained that the substances included cannabis sativa, cocaine, psychotropic substances, methamphetamine, barbiturates, and assorted expired drugs.
"The substances that were burnt during the destruction exercise weighed over 15.7 tonnes including cannabis sativa, cocaine, psychotropic substances, methamphetamine, barbiturate, and other assorted expired drugs," Maigatari said.
He reiterated the agency's commitment to eradicating illicit drugs in every local government by establishing Divisional Narcotic Offices, as approved by its Chairman and Chief Executive Officer, Brig Gen Mohamed Buba Marwa Rtd.
According to him, the agency sought support from local and state governments to achieve a drug-free society.
The agency commended various stakeholders, including security agencies, the Kano State Government, and traditional leaders, among others for their collaboration in the fight against drug abuse in Kano.
Illbliss berates rapper Phenom over disrespectful talk about Mode 9
Illbliss has criticised Phenom, a rapper, over a comment he made about Mode 9, the music veteran.
In an interview, Phenom said he didn't see Mode 9 as a role model but, instead, wants commercial success.
Phenom talked about visiting Phyno's house and said he also wants to own luxury cars.
He criticised those who associate hip-hop with baggy jeans and described the trend as a "mental problem".
"I do not see Mode 9 as someone I want to be like. I would rather be somebody that is commercially successful," Phenom said.
"I was at Phyno's house two days ago. I want to have Phantoms parked in my house as well.
"I am not trying to be someone that wears baggy jeans and just be 'o hip hop'. No, that is a mental problem."
In response, Illbliss took to Twitter where he condemned Phenom's statement.
He said even Phyno would never disrespect the pioneers who paved the way for him, regardless of material wealth.
Illbliss emphasised Mode 9's status as a "living legend" and commended his contributions to hip-hop.
"Really truly disappointed, Phenom. Mode9 is a living legend, alive and well, incredibly decorated and respected for his contributions to Hiphop culture. I hate the disregard!" IllBliss wrote in part.
Mode 9 is regarded as a pioneer of Nigerian rap; his first album came in 2004 and his most recent in 2018.
But the waning influence of rap music, relative to Afropop, has remained a recurring industry discourse.
In turn, Illbliss, who is a Nigerian hip-hop sensation himself, is widely known for his Igbo rap lines.
In 2022, he shared his thoughts on artiste longevity and rap culture in Nigeria.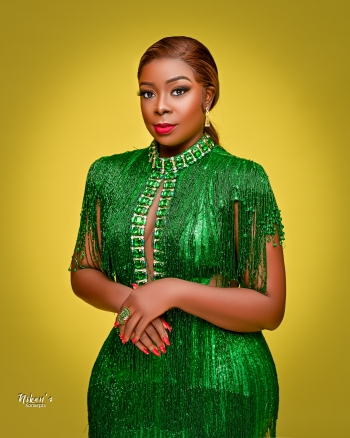 Bodex F. Hungbo, SPMIIM is a multiple award-winning Nigerian Digital Media Practitioner, Digital Strategist, PR consultant, Brand and Event Expert, Tv Presenter, Tier-A Blogger/Influencer, and a top cobbler in Nigeria.
She has widespread experiences across different professions and skills, which includes experiences in; Marketing, Media, Broadcasting, Brand and Event Management, Administration and Management with prior stints at MTN, NAPIMS-NNPC, GLOBAL FLEET OIL AND GAS, LTV, Silverbird and a host of others