Merry Men 3 Premiere: A sensational night of high-octane glamour and cinematic delights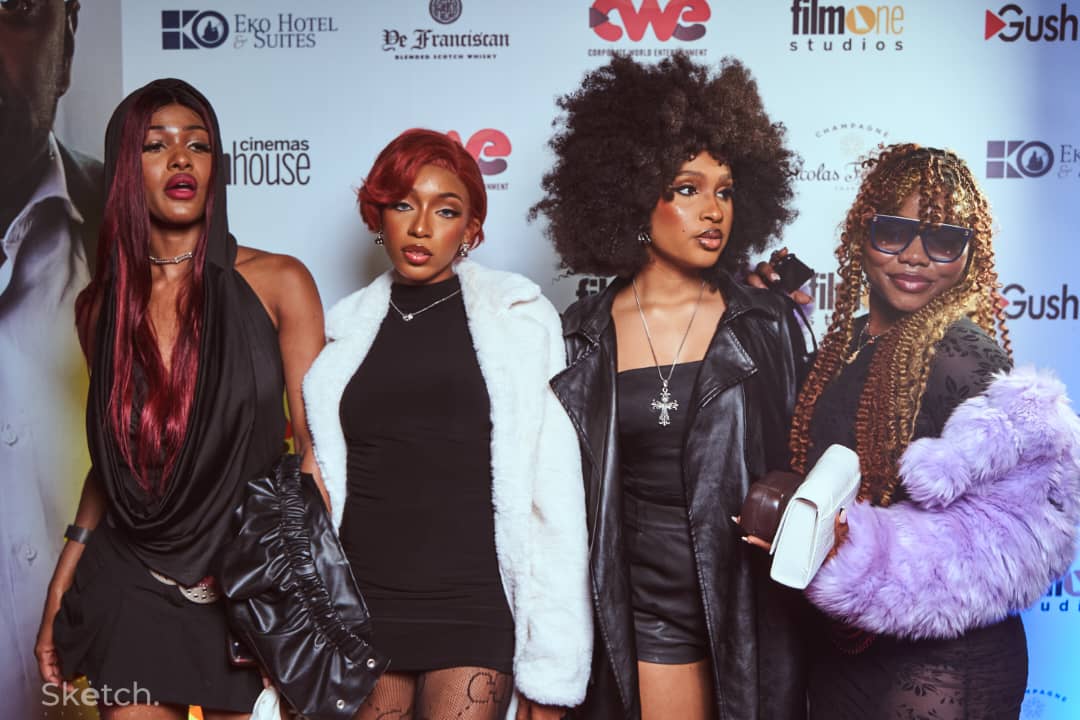 The Filmhouse Cinemas IMAX at Circle Mall, Lekki, was remarkably transformed into a thrilling Nollywood extravaganza, as Nollwood's most anticipated and loved action-comedy movie franchise, Merry Men, returned to the big screens for the third time, after two successful outings in previous years.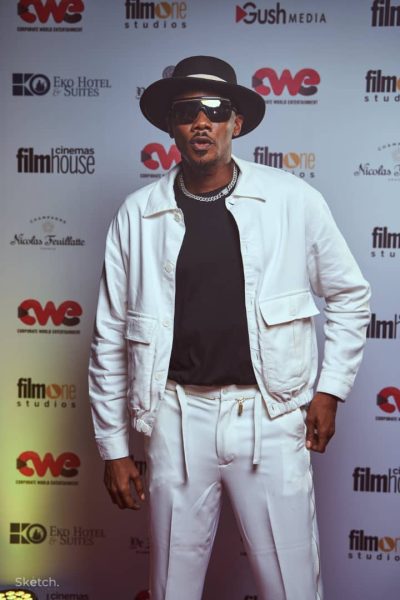 Aptly themed "Adrenaline Vendetta", the Merry Men 3 premiere encapsulated the essence of this long-awaited sequel, exuding bursts of energy, fashion, and an abundance of irresistible charm. The event welcomed prominent stars and the industry's biggest personalities.
Red carpet arrivals and appearances:
The red carpet unfolded as a tapestry of dazzling arrivals, with silver-screen deities and divas, fashion trendsetters, esteemed Nollywood veterans, and promising newcomers all making their grand entrances.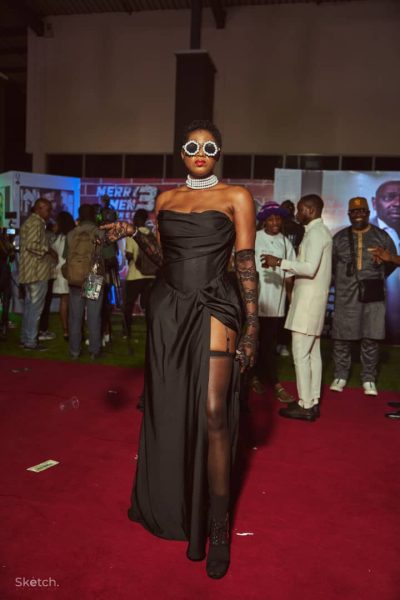 What stole the spotlight, however, wasn't just their illustrious names, but their impeccable sartorial choices. The red carpet radiated with vivacity and excitement, a perfect reflection of the "Adrenaline Vendetta" theme.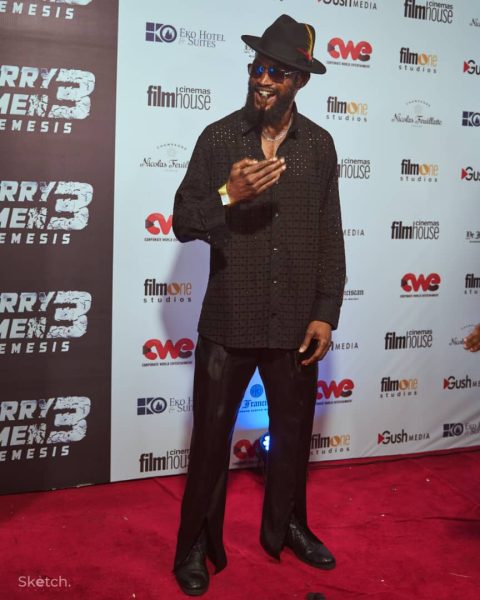 Esteemed guests included the movie's cast, Big Brother Naija alumni, top celebrities, and social media influencers, like:Williams Uchemba, AY, Mabel Makun, Bucci Franklin, Nadia Buhari, Pere Egbi, Segun Arinze, Sir Uti, Lucy Edet, Aneeka, Moses Inwang, Chidi Mokeme, Kelechi AF, Tana Adelana, and Lillian Esoro, graced the red carpet with elegance and poise, showcasing their fashion prowess in captivating dark tones and vengeful hues.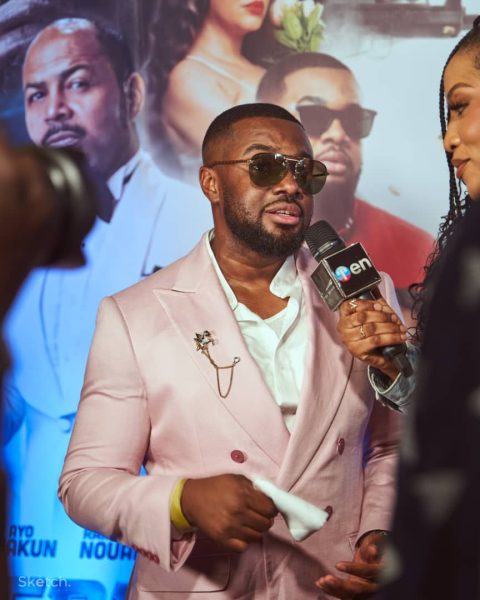 Attendees were treated to champagne and cocktails, complemented by delectable finger-licking canapés, setting the stage for a captivating cinematic experience that awaited them.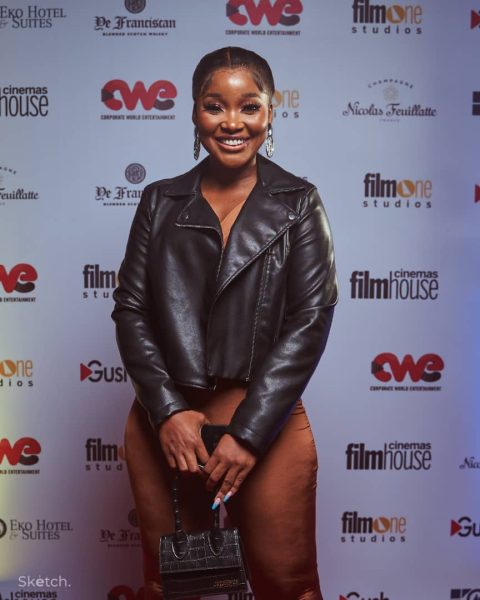 Merry Men 3: A Riveting Cinematic Odyssey
For anyone familiar with AY, it's no surprise to see him deliver a delightful diversion from the more intricate and demanding narratives that still challenge Nollywood's storytelling.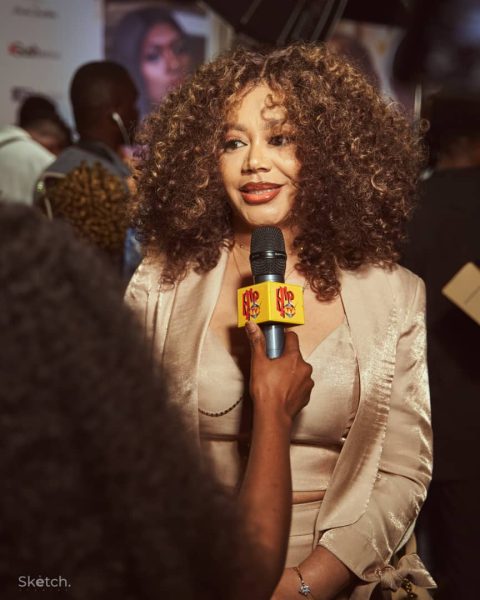 Following the triumphant release of "Merry Men 1: The Real Yoruba Demons," a colossal box office hit, "Merry Men 2: Another Mission" elevated the excitement to new heights.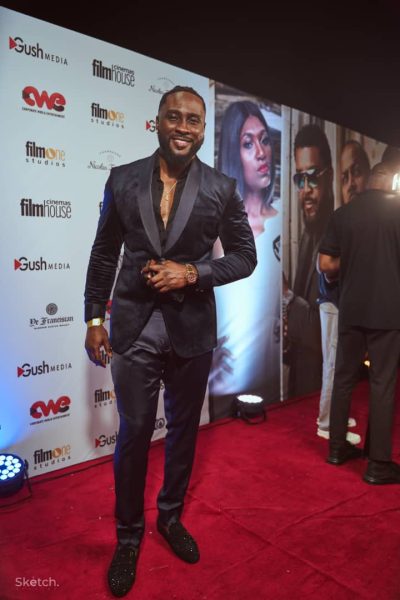 Now, "Merry Men 3: Nemesis" not only adds the esteemed Nadia Buhari to the ensemble, but also introduces fresh faces like Bucci Franklin, Sam Dede, and Iyabo Ojo to the franchise. AY's decision to bestow a laughter-filled cinematic gift upon Nollywood audiences before the year's end is undoubtedly well-deserved.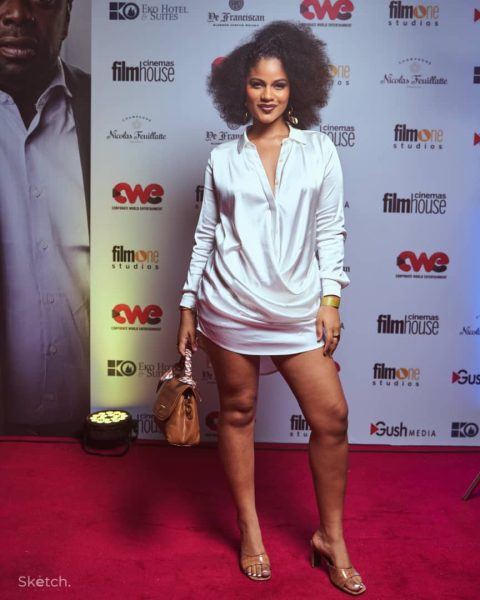 This third installment of the cinematic sensation offers a two-hour adrenaline-packed, suspenseful, and adventurous comedy. Already, the movie has secured the top spot in Nollywood and emerged as the number one film in Nigeria and West Africa, all within the very first week of release.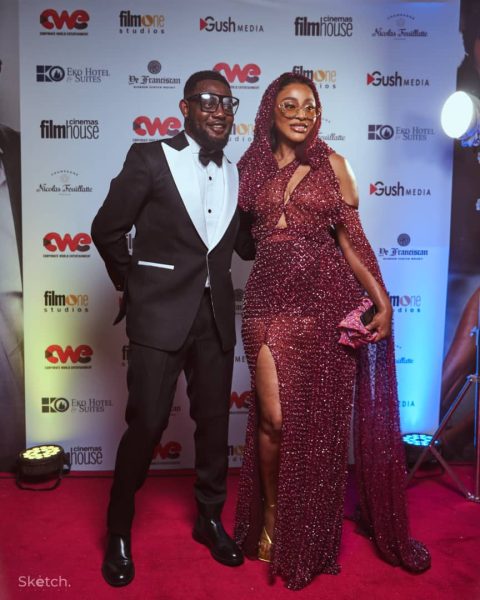 Don't miss the chance to unravel the fervor of Merry Men 3. Join the fun and embark on this unforgettable cinematic journey -head to the cinema with your loved ones and friends. It's a merry experience you won't want to miss.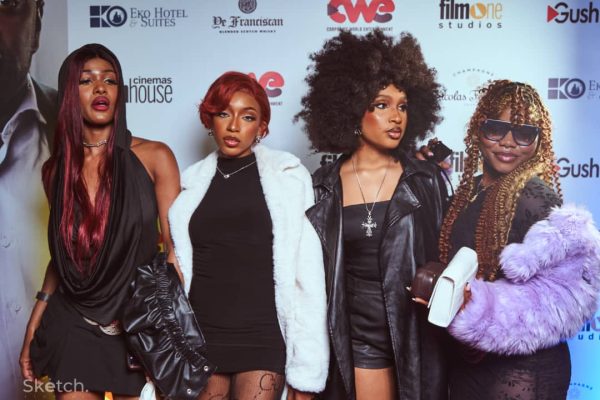 ONDEA Unveiled as Headline Sponsor For 2023 Lead Awards
Project Lead Africa is thrilled to announce Ondo State Entrepreneurship Agency (ONDEA) as the official sponsor for the 2023 Leadership Excellence and Dignity Awards. According to the organizers, the 2023 Lead Awards ceremony promises to be bigger and better, with the support of leading organizations driving innovation and growth within and outside Ondo State.
In a press statement made available to journalists in Lagos, the Principal Consultant and Executive Director, Project Lead Africa, Mr. Abiola Alaba Peters said "We are glad of this collaboration, having Ondo State Entrepreneurship Agency (ONDEA) as our headline sponsor for this year, is such a honor, the aim is to inspire more these generations to keep doing more for our dear Sunshine state".
Also referred to as "Ondo State Most Prestigious" Leadership Excellence and Dignity Awards is an annual award ceremony that celebrates individuals and organizations that are proudly Ondo State indigenes.
Themed, 'Celebrating High Achievers", "the 2023 Lead Awards aims to unearth the giants of the Sunshine state that are yet to be celebrated" says the Project Director, Adebukola Oba, who also confirmed that the event will showcase a new wave of super creative and talented individuals, including organizations that are eager to take Ondo State to the next level.
On his part, the Special Adviser to the Ondo State Governor on Entrepreneurship Development, Dr. Summy Smart Francis (hc) stated that the ONDEA's decision to sponsor the 2023 Lead Awards was borne out of the desire to inform, educate and encourage creative's and other professionals, particularly young people in Ondo State.
Dr. Smart who is also the founder and President Africa's Young Entrepreneurs (A.Y.E) while thanking His Excellency, the Executive Governor of Ondo State, for providing the platform for young people to thrive in the state, express his enthusiasm to speak and interact with fellow compatriots at this year Lead Awards.
While Lead Awards aim to drive collaboration, foster partnerships, and provide a platform for quality leaders to share insights that can shape future generations, Ondo State Entrepreneurship Agency (ONDEA) which is an initiative of Akeredolu led administration, aimed at providing professional guidance to local entrepreneurs, empowers SMEs and MSMEs in Ondo State.
Associate sponsors for the 2023 Lead Awards include Dejavu Hotels, AutoProbe, Shaunze Royal and Aristo Games & Bristrol among others.
5 common mistakes Lagosians make during Detty December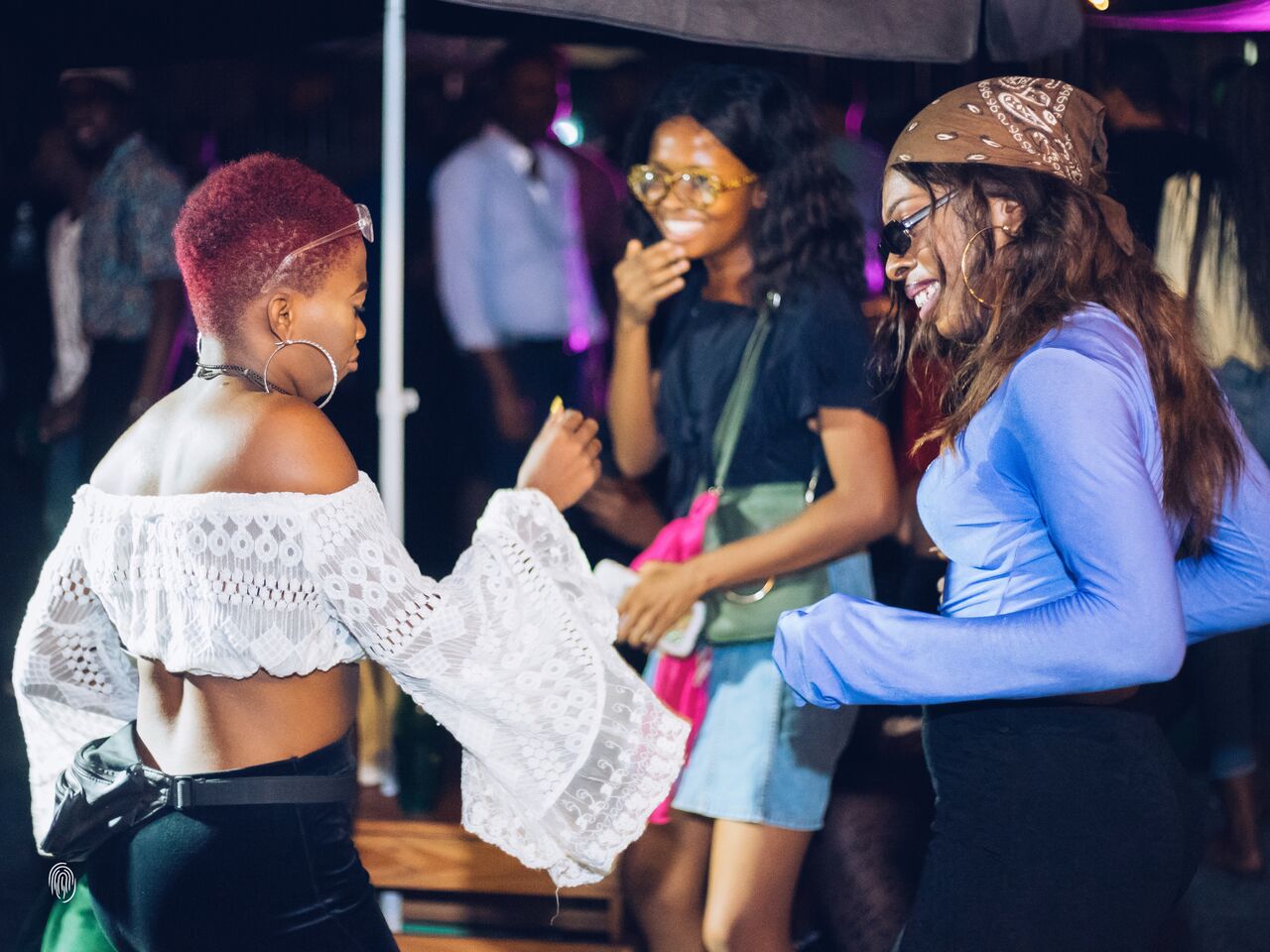 Another Detty December is upon us, and it is in everyone's best interest to prepare well for it.
Even though we have written about what to expect, some people are foolhardy – that's why we are warning you of the pitfalls.
1. Underestimating traffic
If you have an event by 6 pm, leave your house by 4 pm because you are going to be caught in the throes of traffic. You can stay in a traffic jam for 30 minutes, meanwhile where you want to go is just five minutes away.
2. Going out when they don't have enough money
In December, everything is expensive, even transportation. It's better to sit down in your house and manage your money than go out and disgrace yourself.
3. Going early to concerts or going to concerts at all
Unless it's for Johnny Drille, or Pulse Fiesta, never go early to any Nigerian concert, they will most likely start at least four hours late.
If you go to any concert, do not complain, because you will have complaints.
4. Having a concrete plan about how and when to go home
If you don't have a car, don't have too much fun and forget you have a home to get back to. Before they close all your estate gates, and you are left out in the cold.
5. Getting too drunk at parties
We get it, the year has been tough and long but don't drink yourself to a stupor and embarrass yourself and the members of your family, especially at your office parties. If you pass out and someone steals your belongings, you won't be too happy now, would you?
With these few points of ours, we hope you have resolved to have fun but within reasonable limits.
Winners Emerge In ArtsForChange Talent Competition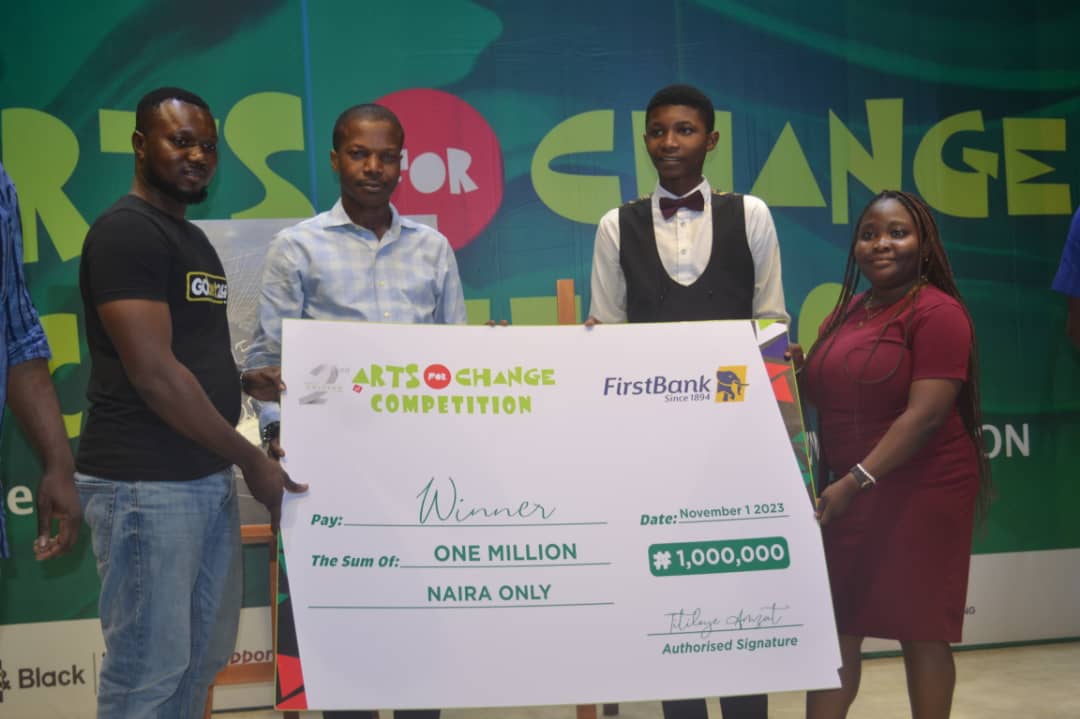 Two artists, Miracle Takumo and Sime Patrick, have emerged joint winners in the second edition of the Arts for Change competition tagged ' Nigeria of my dreams'.

Announcing the winners in Lagos on Wednesday at the grand finale of the competition, former commissioner for Arts and Tourism, Steve Ayorinde said the panel of judges ensured that the artists actually produced the works they presented for the competition, otherwise they would have been disqualified.
Also, Imole Oyebamidele and Ibitoye Emmanuel emerged the first and second runners up, respectively.

Abolore Shobayo, a member of the panel of judges, explained that all the artworks were good,adding that three criteria were used in arriving at the winner.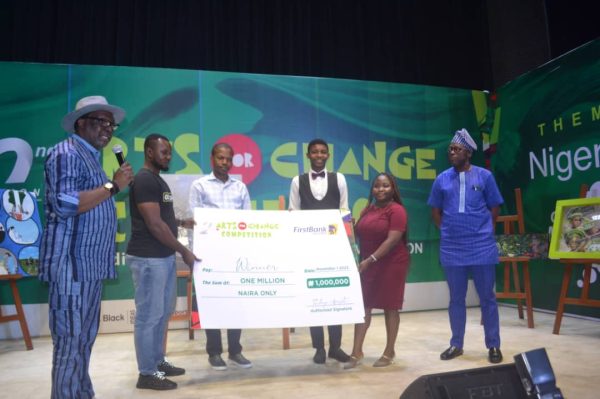 He listed the criteria as a good interpretation of the concept, creativity, and quality of artistic expression.

The facilitator of Arts for Change competition, Loye Amzat, said the competition is getting better from the maiden edition, which was held at Freedom Park last year with a price tag of 500,000.

He, however, thanked Lagos Internal Revenue Service (LIRS), First Bank, GoBet247 and other sponsors who partnered with the project to identify and reward creativity among the youths.

He said; " Arts for Change competition was conceived to identify and reward talents among our youths. Last year, the theme was Nigeria, Stronger Together. Over 300 artists competed last year during the maiden edition. This year is more robust with the theme: "Nigeria of my dreams."

Duke Asidionye, an art promoter, spoke on the need for the youths to look beyond the politicians by ensuring that they fix the country through innovations.

He said the youths should focus more on their creative abilities to birth a new nation.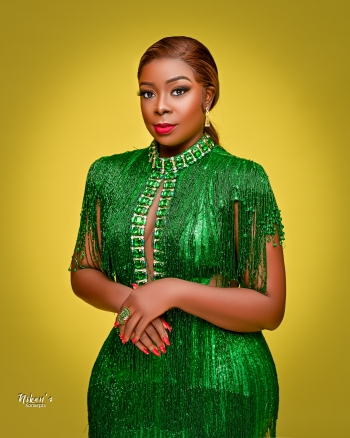 Bodex F. Hungbo, SPMIIM is a multiple award-winning Nigerian Digital Media Practitioner, Digital Strategist, PR consultant, Brand and Event Expert, Tv Presenter, Tier-A Blogger/Influencer, and a top cobbler in Nigeria.
She has widespread experiences across different professions and skills, which includes experiences in; Marketing, Media, Broadcasting, Brand and Event Management, Administration and Management with prior stints at MTN, NAPIMS-NNPC, GLOBAL FLEET OIL AND GAS, LTV, Silverbird and a host of others