My lawyers have initiated contact to allow Dotun see our kids, says Omotayo Oyebanjo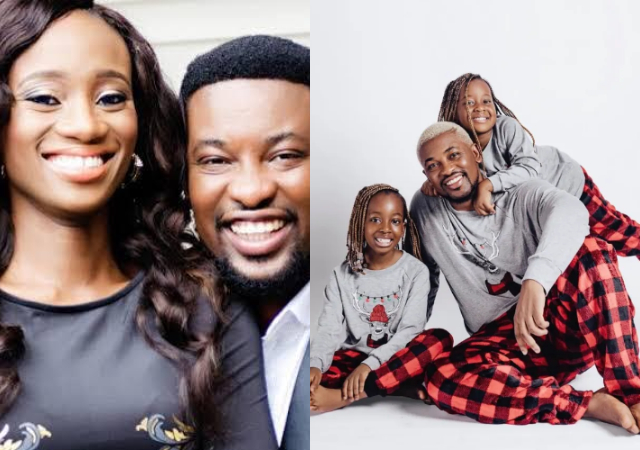 Omotayo Taiwo Oyebanjo says her lawyers have initiated contact to allow Dotun see their children.
Dotun, the Nigerian OAP, married Omotayo, a sister to the singer Dbanj, in 2013.
Their union, however, hit something of a rough patch in 2022.
This was after it became public knowledge that Omotayo had filed for divorce on claims of forced abortion.
Dotun has since been in a child custody dispute with Omotayo.
An Abuja high court granted divided custody of their children in June 2022 pending the final resolution of the suit.
But Dotun claims he is being denied access and alleges that Dbanj remains an instrument of discord in the case.
In a statement, Omotayo says she has instructed her lawyers to initiate contact so that Dotun can see their children.
"I kindly request that we resolve the children's issue amicably. My legal team has initiated contact, and I encourage your lawyers to reciprocate, provided that we maintain the confidentiality of their address," she told Dotun.
Omotayo aired her concerns about their two daughters being exposed to the harsh climate of social media.
"In mid-August, you posted a Tiktok video with the girls on Instagram. I urged caution and expressed my concern that our 5 and 7-year-old daughters were too young to be exposed to social media and you know I don't like it.
"Your reaction was intense. You lashed out at me and my family and reminded me that you had the final say in such matters. You subsequently blocked me on WhatsApp and all social media platforms, to date."
In a previous outburst, Dotun had claimed that Omotayo opted to have an abortion for an ex of hers but told the press that he, Dotun, had forced her into it.
Omotayo, in response, narrated that Dotun didn't give her time to discuss the decision with her family before he drove her to a medical practitioner where they aborted her pregnancy.
"You drove me to the doctor despite my pleas, later suggesting that we had reached a mutual agreement despite the unfortunate timing. I didn't discuss it with my brother. Let's not use the kids to fight old wounds," she wrote.
"I want to implore you to exercise restraint in this matter and leave my innocent family out of it.
"There's a process in place, let's get it done so that you can have your kids and watch if truly that is the issue."
Omotayo's court filing alleged "unending reckless emotional abuse, forced abortion, and vicious domestic violence".
The divorce was instituted before A. I Akobi of Court 23, High Court of the FCT in suit GWD/PET/25/2021.
WurlD reveals why he gave Davido his song 'Blow My Mind'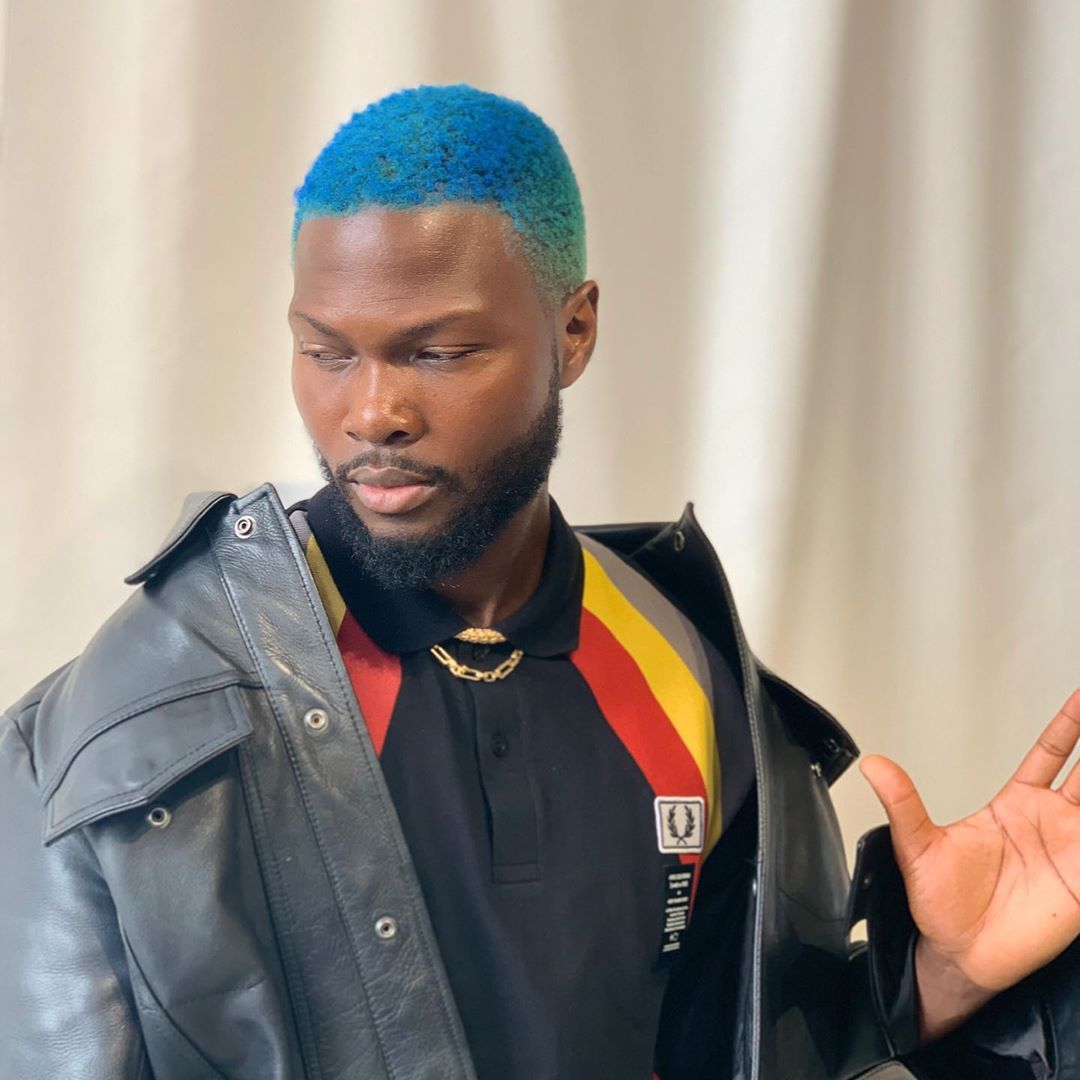 Sadiq Onifade, the Nigerian singer better known as WurlD, has revealed why he gave the song 'Blow My Mind' to Davido.
In a recent interview with Ghana's 3Music TV, Wurld said he initially intended to keep the song for himself but later decided to pass it on to Davido due to time constraints.
He said he was busy promoting 'Love Is Contagious', his second extended play (EP), and could not find suitable features for the track.
Wurld also expressed excitement with the success of the collaboration between Davido and Chris Brown, the US singer.
"It was not planned. I was in Lagos promoting my project, 'Love Is Contagious'," he said.
"It was even one of those things I did not plan for because I was going to use the song myself.
"I wanted to get some features on the record, but I was promoting a new project, and I did not have time.
"I did not have a use for 'Blow My Mind' at that time. Davido and Chris Brown, it is just a beautiful thing to lend my art with another artiste and at the same time see how well the song is done."
Released in 2019, 'Blow My Mind' appeared as the 15th track on 'A Good Time', Davido's second studio album.
Mr Real reveals why he declined Davido's offer to fund 'Legbegbe' video
Mr Real, the Nigerian singer, has revealed why he rejected Davido's offer to fund the video shoot for his hit track 'Legbegbe'.
In a recent episode of the Terms and Conditions podcast, Mr Real said Idowest, his colleague, fabricated stories about him to 30BG, Davido's crew.
He said Idowest and Obadice, another colleague, visited him at a hotel and told him that Davido was interested in funding their music video.
He added that he had to turn down the offer because he suspected they had "ulterior motives".
"This guy [Idowest] has gone to 30BG and said something I did not say," he said in a mixture of pidgin and English.
"Do you know how I found out? That time I was looking for funds for video for 'Legbegbe'. He and Obadice came that day I was in a hotel and said Davido wanted to shoot 'Legbegbe' video for us.
"After they come to talk, I come talk say I no want make anybody shoot the video for me. Say me I dey find money to shoot video and I go soon shoot the video. And the reason why was because I had already seen the green snake, I had already seen the whole thing he was doing.
"On a norm, how Davido go say he want shoot video for me I no go accept? But as a soji guy, me I come look am say una wey wan dey run me street already, una wan come complete am with the video thing wey be say na only one scene I go show."
'You didn't promote my album but shared fake news of my death' — Oladips slams Tunde Ednut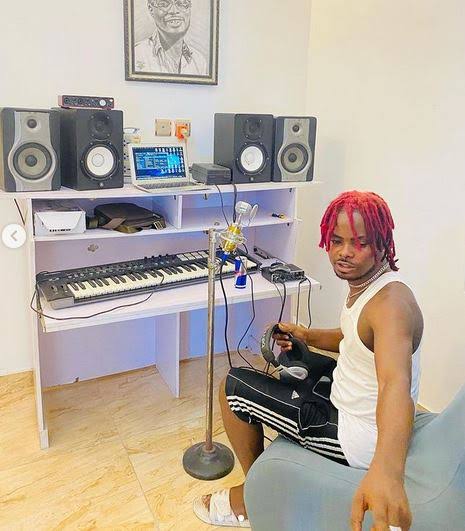 Oladips, the rapper, has called out Tunde Ednut, the celebrity blogger, for posting fake news about his death — despite refusing to promote 'Superhero Adugbo', his latest album.
On November 15, Oladips' management announced that the rapper had passed away.
The management also released the rapper's 17-track album.
Shortly after, there were however rumours suggesting that the rapper had faked his death to gain clout.
On November 23, the rapper also shared a "proof of life" video on his Instagram page.
But in a now-viral video, Oladips said he messaged Ednut to inquire about the process of promoting his album.
The rapper said he was willing to pay a reasonable fee.
Oladips said Ednut did not reply to his WhatsApp messages. He added that he was surprised when he noticed the blogger posted fake news about his death.
"I just want to talk about something that happened yesterday," he said.
"I messaged Tunde Ednut on WhatsApp yesterday that I wanted to promote my album, and he should give me a reasonable price. I did not hear from him again and we were talking before. When it got to that part (music promotion), he did not say anything.
"But when they said I died for three days you posted it for free…
"You can use me for likes and comments and whatever you want to use me for, post my album too."
Oladips: I messaged Tunde Ednut yesterday about promoting my album and he ignored me but today, he posted I died for three days pic.twitter.com/DmCAJaK96n

— CableLifestyle (@CableLifestyle) December 5, 2023
Abdulrasheed Opeyemi, the personal assistant of Oladips, recently claimed the rapper was dead for three days.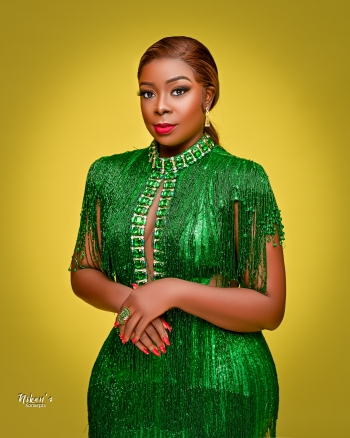 Bodex F. Hungbo, SPMIIM is a multiple award-winning Nigerian Digital Media Practitioner, Digital Strategist, PR consultant, Brand and Event Expert, Tv Presenter, Tier-A Blogger/Influencer, and a top cobbler in Nigeria.
She has widespread experiences across different professions and skills, which includes experiences in; Marketing, Media, Broadcasting, Brand and Event Management, Administration and Management with prior stints at MTN, NAPIMS-NNPC, GLOBAL FLEET OIL AND GAS, LTV, Silverbird and a host of others