NIPOST staff lock headquarters, reject new postmaster general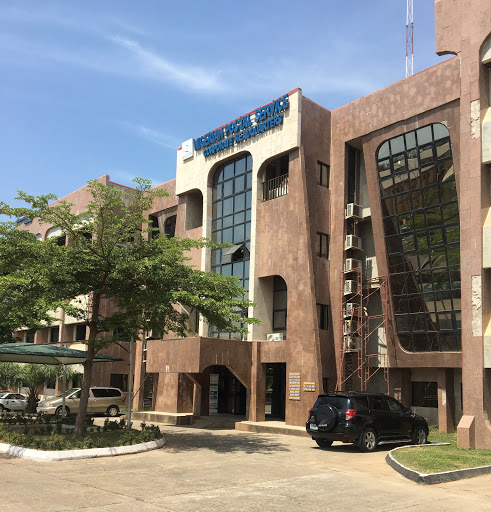 Members of staff of the Nigerian Postal Service (NIPOST) have locked the entrance gate of the agency's headquarters in Abuja.
The protest on Monday was against the appointment of Tola Adeyemi as the new chief executive officer (CEO) and postmaster general of NIPOST.
On Saturday, the NIPOST announced that Adeyemi Adepoju has been reinstated as the postmaster general of the agency.
On Wednesday, President Bola Tinubu relieved Adepoju from his role and appointed Odeyemi as the new CEO of NIPOST.
The announcement made by Ajuri Ngelale, presidential spokesperson, was part of the leadership shuffle implemented for agencies and parastatals under the ministry of communications, innovations and digital economy.
However, in a new statement published on NIPOST's official X account on Saturday, the agency said the president had reinstated Adepoju.
The statement said Adepoju was reinstated "due to his exceptional leadership and performance".
"President Bola Ahmed Tinubu (GCFR) has reinstated Rt. Honorable Adeyemi Sunday Adepoju as the Postmaster General of the Federation & CEO of the Nigerian Postal Service (NIPOST) due to his exceptional leadership and performance," the statement reads.
"Sunday Adepoju conveyed his appreciation to the President and other key supporters.
"He pledged to redouble his efforts to elevate NIPOST into a world-class digital postal service & align his vision with that of the Federal Ministry of Communication, Innovation & Digital Economy in contributing significantly to Nigeria's socio-economic development.
"This reinstatement is a testament to Adepoju's leadership skills and unwavering commitment to service. Nigerians can anticipate enhanced value & quality services from NIPOST, an agency dedicated to providing efficient, reliable, and effective postal services across the nation through a network of over 3000 post offices, offering a wide range of services including mailing, logistics, courier, and financial services."
A video of Adepoju in a jubilatory mood over the purported reinstatement has since surfaced on social media.
In the video, he is seen arriving in a sport utility vehicle (SUV) into what looks like a NIPOST premises where he was acknowledging cheers from a jubilating crowd.
However, the presidency has yet to release an official statement confirming the reinstatement of Adepoju as the postmaster general of NIPOST.
Ngalale was not immediately available when contacted by TheCable for clarification on the development as calls to his mobile phone did not go through while messages sent failed to deliver.
Sanwo-Olu appoints Bakare-Oki Olalekan as acting GM of LASTMA
Babajide Sanwo-Olu, the governor of Lagos, has appointed Bakare-Oki Olalekan as the acting general manager of the Lagos State Traffic Management Authority (LASTMA).
Olalekan possesses a master's degree in transport management/planning from the University of Lagos and a bachelor's degree in history and international studies from the Lagos State University.
He would succeed Bolaji Oreagba, the immediate past general manager of the agency.
In a statement issued on Friday, Jubril Gawat, the senior special assistant to the governor on new media, said Bakare-Oki joined the state civil service in 2000.
"A dedicated servant of Lagos state since 2000, Mr. Olalekan has risen through the ranks with a steadfast commitment to excellence and leadership," the statement reads.
"With his recent role as deputy director, grade Level 16, and a seasoned background as director of the logistics & engineering department, he has demonstrated exceptional expertise in logistics, fleet management, and operational strategy across LASTMA's extensive network.
"The accolades he has received, includes; 'Best zonal head of the year' and 'Best area commander/outstanding leader of the year,' reflects his unwavering dedication to service."
FRSC warns against night travels during festive period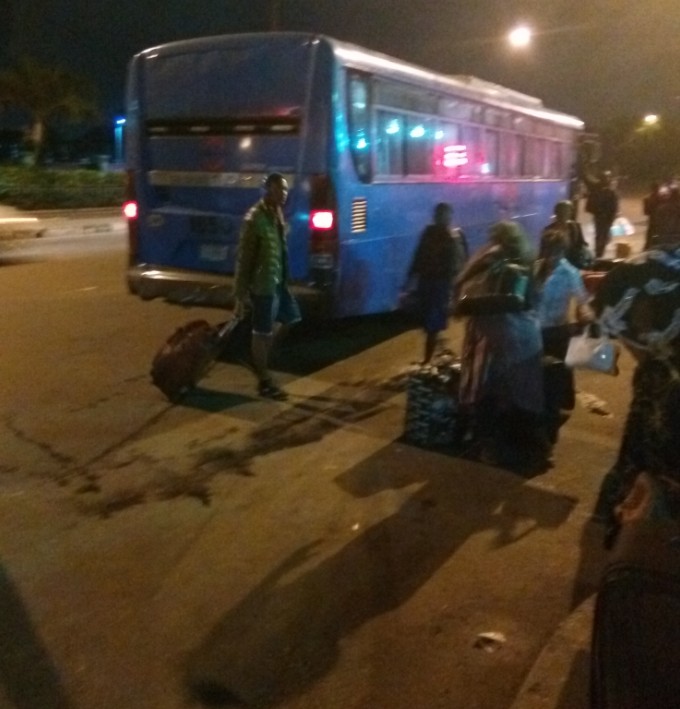 The Federal Road Safety Corps has cautioned passengers against embarking on night journeys during festivities due to their negative consequences.
The FRSC Sector Commander in Katsina State, Mr Ibrahim Maiyaki-Bazama, gave the warning in an interview with the News Agency of Nigeria on Friday in Katsina.
"People have freedom of movement, but we, as the road safety corps, have the mandate to take measures that will help minimise road crashes.
"Part of such measures is that we encourage people to stop or minimise night travel.
"This is because when a motorist is driving at night, he cannot see beyond the reach of the vehicle's light.
"In case of an accident, sometimes helpers are not readily available, or it takes time to get those who will assist," he said.
Maiyaki-Bazama further said that the command has standby rescue teams ready for operation in case of any eventuality.
He said that the teams were at the five units under the command located at Funtua, Daura, Koza, Malumfashi, and Kankia.
The Sector Commander further urged motorists to adhere to traffic rules and regulations, pointing out that "it is only the living that celebrate."
He said that the command was committed to reducing road crashes to the barest minimum.
He added that the need to reduce road crashes prompted the command to engage stakeholders on road safety in the state.
FRSC to prosecute fleet operators who violate safety standards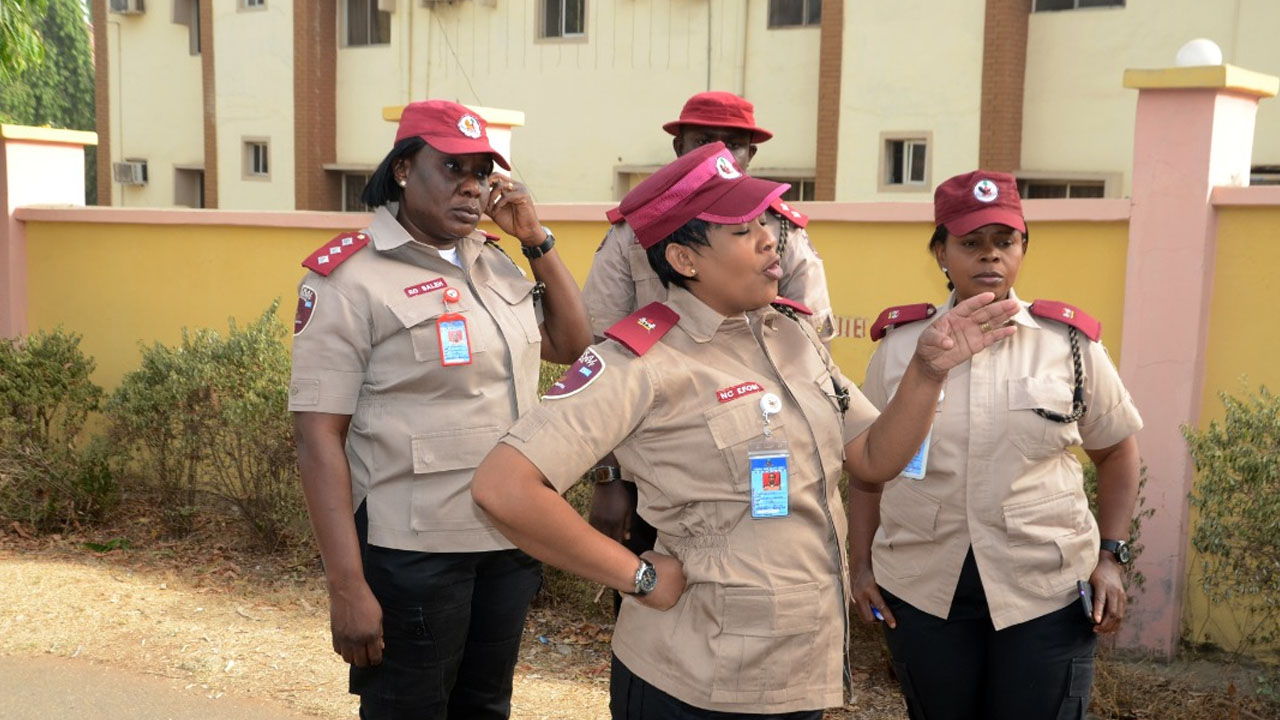 The Federal Road Safety Corps (FRSC) says it will sanction and prosecute fleet operators who violate safety standards across the country.
Dauda Biu, FRSC corps marshal, spoke in Abuja on Thursday during the 2023 annual safety managers retreat.
Biu, who was represented by Amuche Nwaka, assistant corps marshal, said the FRSC would no longer tolerate the failure of fleet operators to adhere strictly to the terms of the road transport safety standardisation Scheme (RTSSS).
The FRSC boss said the retreat was intended to appraise and address notable observations made by the corps regarding the management of fleet operations in the country in the last one year.
He said investigations revealed that most recorded fleet operations-related crashes in the country could have been avoided if the concerned safety managers had been committed to their roles.
"This retreat is, therefore, a wake-up call to all of us to further justify our roles as safety managers," NAN quoted Biu as saying.
"Specific lapses observed included non-installation of speed limit device (SLD), tampering with the already installed device, calibration above the approved speed limits, connivance with unscrupulous vendors for issuance of compliance certificates without actual installation, and so on.
"These shall no longer be tolerated as the corps will not hesitate to sanction non-compliant operators henceforth.
"All observed non-compliant fleet operators in any of the identified areas will be served with pre-action notices for prosecution and there is no going back on this.
"Fleet operators who refused to allow certification teams access to their premises will be prosecuted in accordance with the law.
"Fleet operators who fail to meet certification standards twice will be suspended from operations.
"Certified vehicle stickers shall be issued only for vehicles installed with functional speed limiting devices."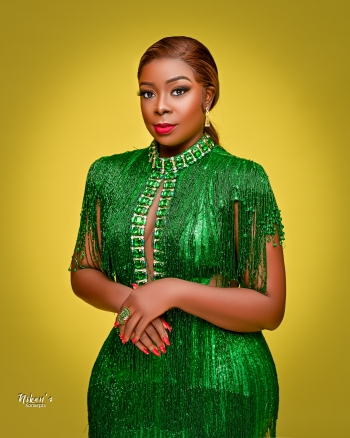 Bodex F. Hungbo, SPMIIM is a multiple award-winning Nigerian Digital Media Practitioner, Digital Strategist, PR consultant, Brand and Event Expert, Tv Presenter, Tier-A Blogger/Influencer, and a top cobbler in Nigeria.
She has widespread experiences across different professions and skills, which includes experiences in; Marketing, Media, Broadcasting, Brand and Event Management, Administration and Management with prior stints at MTN, NAPIMS-NNPC, GLOBAL FLEET OIL AND GAS, LTV, Silverbird and a host of others