Reps ask FG to ban Queen Primer textbook, say it contains sexual perversions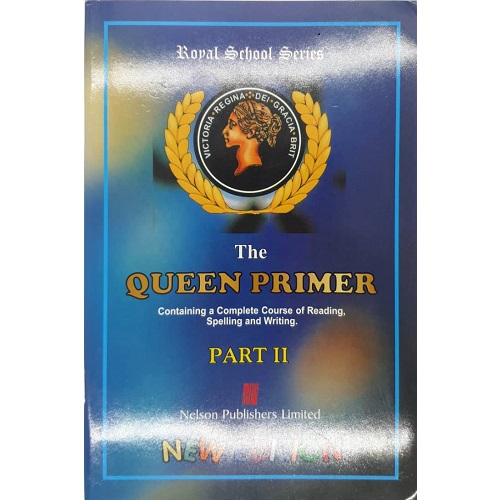 The house of representatives has asked the federal government, state and local governments to ban Queen Primer, a textbook used in primary schools.
The green chamber passed the resolution at plenary on Thursday after the adoption of a motion sponsored by Sulaiman Gumi, a lawmaker from Zamfara state.
Gumi said the textbook "subtly introduces the terms — 'gay', 'eros' — that communise sexual perversion and immoral behaviours".
He said the textbook exposes children to terms inappropriate for their age.
The lawmaker described it as "unlawful, unethical, highly immoral and antithetical to child upbringing".
The house asked the federal government to place a "total ban on the local production, importation and use of any educational material" that contains words that teach or promote "lesbianism, gay, bisexual and transgender (LGBT)" in schools across the country.
The house also asked the ministry of education, Nigeria Educational Research and Development Council, and the Education Research Council (ERC) to "carefully vet and censor" the contents of educational materials used in nursery and primary schools in the country and ensure that they are "appropriate and devoid of any connotation of pervasive culture".
'ALIEN NORMS'
While moving the motion, Gumi said there is an "influx" of foreign educational materials that promote and teach "certain morals" that are "alien and inimical" to the nation's norms and values.
He said there's a need to "instil and protect" moral values in children and society by resisting behaviour which violates the country's laws.
The nation's anti-gay law prohibits gay relationships and same-sex marriage. Persons convicted face up to 14 years in jail.
It is also prohibited to have a meeting of homosexuals, or to operate or attend a gay club, society or organisation. Public show of same-sex intimate affection is also outlawed and offenders may be jailed for up to 10 years.
UNILORIN approves 14-day paternity leave for workers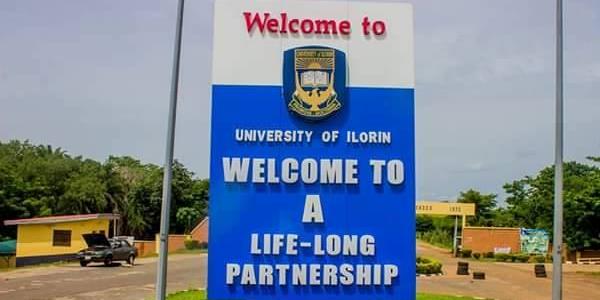 The University of Ilorin has said its male members of staff will now enjoy paternity leave.
This was made known by the university's Registrar, Mr Mansur Alfanla, on Monday, while addressing newsmen.
He noted that the development followed the just amended Conditions of Service of the varsity as part of the ways to improve the varsity's working conditions.
According to him, the leave lasts for 14 working days for male officers whose partner delivers a baby.
"Paternity leave is for serving male officers whose spouse delivers a baby. The period of the leave shall be 14 working days.
"Where the family of a male officer adopts a child under four months old, the officer will similarly enjoy paternity leave for a period of 14 working days," Alfanla said.
OAU student, Subair Enitan hospitalised after over 50-hour wash-a-thon (Video)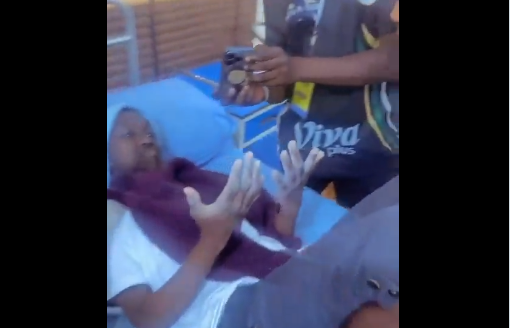 Subair Enitan, a 200-level student at the Obafemi Awolowo University (OAU), has been hospitalised following her over 50-hour wash-a-thon attempt.
Enitan, a Department of Linguistics and African Languages student, began the attempt on November 24 at the Sub Car Park inside the school campus.
She completed the marathon in the early hours of Monday.
But in a now-viral video, Enitan can be seen lying down on a bed in a medical ward while showing her bruised hands.
Another picture showed the student raising her two hands, covered with a whitish substance.
Before the attempt, Eniola had expressed optimism that she would finish strong as the title holder of the longest hand-washing marathon.
"My background, the lessons life taught me have been motivating me to embark on this wash-a-thon. My experience is unexplainable, but it taught me to be selfless," she had said.
"I am confident that I will reach the set goal of 50 hours of hand wash and by God's grace I will emerge victorious.
"Despite the massive support from my colleagues here, I pray for the grace of God to be able to complete the task. My parents are very supportive and I urge Nigerians to rally round me while I work towards completing the task."
It is believed that the student notified the prestigious British reference book of her intentions in June this year.
Enitan joined the growing list of Nigerians who have attempted to set new world records since the beginning of 2023.
On June 4, Joyce Ijeoma, the Nigerian masseur, collapsed during her attempt to set a new world record for the longest massage on different individuals.
JAMB calls out tertiary institutions issuing certificates without matriculation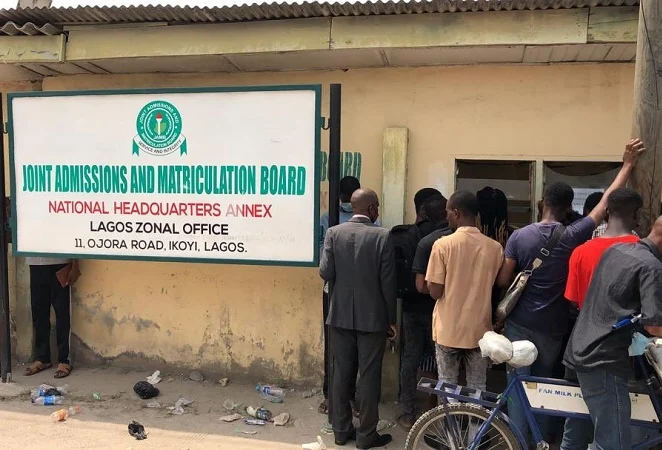 The Joint Admissions and Matriculation Board (JAMB) has tackled some tertiary institutions it claimed are issuing certificates and graduating students who were never matriculated.
Ishaq Oloyede, the registrar of the board, said some of the affected institutions have failed to matriculate any student in the last five years.
According to JAMB's latest bulletin, Oloyede spoke during a two-day refresher training for all its admission desk officers.
The training was held at the JAMB headquarters in Abuja last week.
Oloyede said admitting students for a degree programme without matriculation amounts to a flagrant disregard for extant regulations of the board.
"A number of them got approval to operate no doubt, but they never bother following other requisite regulations thereafter, they just continue running the institutions their own way," he said.
"How can a school that never admitted any candidate continue to issue certificates and graduating students?"
Oloyede said the erring institutions who did not matriculate their students in any given year will be regarded as not having admitted students in that year.
He said the institutions would only be running their programmes at risk as graduates from such institutions would not be mobilized for their compulsory National Youth Service Corps (NYSC) scheme.
Oloyede asked the desk officers to constantly communicate with institutions, particularly if there is any reason for which the schools could not be permitted to matriculate.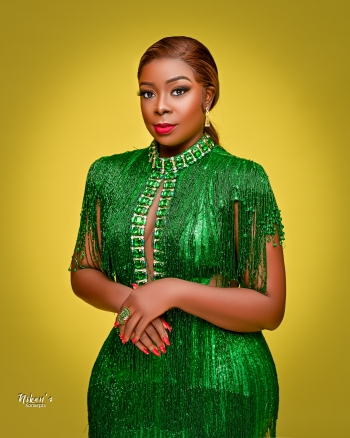 Bodex F. Hungbo, SPMIIM is a multiple award-winning Nigerian Digital Media Practitioner, Digital Strategist, PR consultant, Brand and Event Expert, Tv Presenter, Tier-A Blogger/Influencer, and a top cobbler in Nigeria.
She has widespread experiences across different professions and skills, which includes experiences in; Marketing, Media, Broadcasting, Brand and Event Management, Administration and Management with prior stints at MTN, NAPIMS-NNPC, GLOBAL FLEET OIL AND GAS, LTV, Silverbird and a host of others