Wife of Gabon's deposed leader Ali Bongo jailed
The wife of Gabon's deposed president Ali Bongo Ondimba, under house arrest since the coup in the central African country in late August, has been jailed, her lawyer said on Thursday.
Sylvia Bongo Ondimba Valentin, suspected of embezzling public funds, was jailed late on Wednesday, her lawyer Francois Zimeray told AFP, denouncing the "arbitrary… illegal procedure".
Bongo's wife was charged on September 28 with money laundering, forgery and falsification of records.
She has been under house arrest in Libreville since the day following the military coup that ousted her husband as president.
The military accuses the former head of state and his entourage of falsifying the election results and has openly alleged that his wife has been manipulating him since he suffered a serious stroke in 2018.
Drama as fart sound interrupts John Kerry's speech during COP28 panel session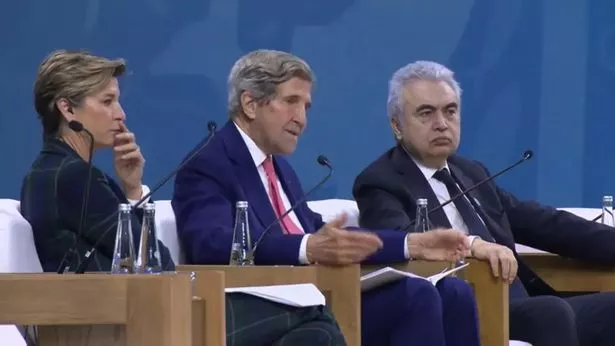 Videos showing how John Kerry, United States special presidential envoy on climate, was interrupted by a fart sound during a COP28 panel session in Dubai, United Arab Emirates (UAE), have surfaced on the internet.
Kerry was speaking on US policy on coal power plants at the climate change conference on Sunday before the interference.
"There shouldn't be any more coal-fired power plants permitted anywhere in the world," the US climate envoy said.
"I find myself getting more and more militant because I do not understand how adults who are in a position of responsibility can be avoiding responsibility for taking away those things that are killing people on a daily basis…," Kerry added before the sound erupted.
In videos shared on social media, Becky Anderson, managing editor of CNN Abu Dhabi, who sat next to the US official, immediately jerks her head aside and places a hand to her mouth.
After pausing for a split second in what appears to be a brief moment of realisation, Kerry continued his speech.
"And the reality is that the climate crisis and the health crisis are one and the same," he said.
Here are some reactions.
It seems John Kerry should cut down on his greenhouse gases 🤣😂🤣

A loud fart sound can be heard as John Kerry is lecturing about the #ClimateScam.

You be the judge, did Kerry fart? pic.twitter.com/cjFpMRI4lA

— Red Pill USA (@Red_Pill_US) December 5, 2023
Describe John Kerry in 5 farts or less… pic.twitter.com/osbiT4ywWQ

— Gain of Fauci (@DschlopesIsBack) December 5, 2023
John Kerry is a walking climate crisis.

Kerry farts at 0:34 seconds into this clippic.twitter.com/5afpqnzrVw

— favilla4@yahoo.com (@AmericanPride73) December 5, 2023
John Kerry with the fart bomb! pic.twitter.com/OY4H4v0iED

— JULIA GULIA + (@kanyecanes) December 5, 2023
John Kerry says he finds himself being more MILITANT then Farts on stage 34seconds in.
He is a walking climate crisis. pic.twitter.com/QCciY2ugYx

— Just Lookin (@JustLookingMon) December 5, 2023
Mo Abudu, Okonjo-Iweala make Forbes' '100 most powerful women' list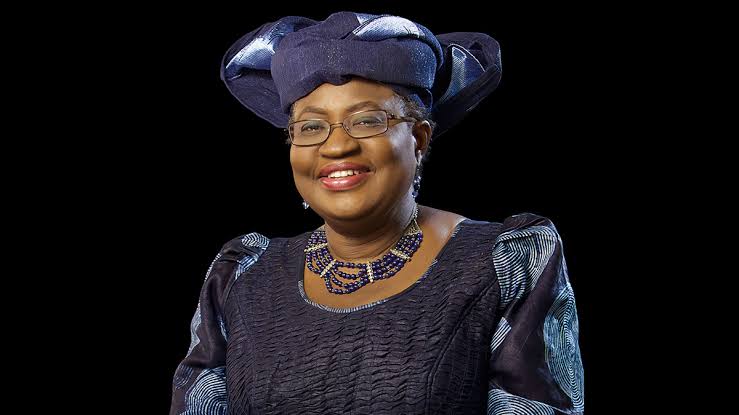 Ngozi Okonjo-Iweala, the director-general of the World Trade Organisation (WTO), and Mo Abudu, the media entrepreneur, have been named among the 'world's 100 most powerful women in 2023' by Forbes, the US business magazine.
In a feature published on Tuesday, Forbes said the list was compiled using four metrics — money, media, impact, and spheres of influence.
The magazine said approach ensures the list recognises women who are not only financially powerful but also making a significant impact on the world.
"The 2023 Power List was determined by four main metrics: money, media, impact, and spheres of influence," Forbes wrote.
"For political leaders, we weighed gross domestic products and populations; for corporate chiefs, revenues, valuations, and employee counts were critical.
"Media mentions and social reach were analyzed for all. The result: 100 women who are shaping the policies, products, and political fights that define our world."
Okonjo-Iweala and Abudu both secured the 87th and 98th spots, respectively.
Other women who made the list include Beyoncé, Rihanna, Taylor Swift, Oprah Winfrey, and Kamala Harris.
This year's top 100 females list featured women from six categories — business (37), technology (9), finance (19), media & entertainment (12), politics & policy (18), and philanthropy (5).
This is not the first time Nigerian women have been recognised by Forbes.
In 2020, Okonjo-Iweala was named Forbes' 'African woman of the year'.
She has also been included on Forbes' 'most powerful women' list in 2021 and 2022.
Okonjo-Iweala is an economist and international development professional.
She has more than 30 years of experience working in various parts of the world.
In March 2021, she became the first woman and the first African to serve as the WTO's DG.
UK announces stricter measures to cut migration by 300,000 per year
The United Kingdom has made stricter amendments to its immigration laws, further tightening the already stringent regulations governing the entry of foreigners into the country.
A statement released by the Home Office on Monday said the new plan to slash migration levels and curb abuse of the immigration system will deliver the biggest ever reduction in the country's net migration.
"Together, this package will mean around 300,000 people who came to the UK last year would now not be able to come," the statement said.
Under plans set out by James Cleverly, home secretary, workers will need to earn at least £38,700 to obtain a visa, up from £26,200, while care workers will be barred from bringing in dependants from next April.
The home office said the revision will encourage "businesses to look to British talent first and invest in their workforce, helping us to deter employers from over-relying on migration, whilst bringing salaries in line with the average full-time salary for these types of jobs".
"The government will also increase the minimum income required for British citizens and those settled in the UK who want their family members to join them," the statement added.
"Altogether, this reinforces that all those who want to work and live here must be able to support themselves, are contributing to the economy, and are not burdening the state."
The home office also reiterated plans to review the graduate visa route "to ensure it works in the best interests of the UK and to ensure steps are being taken to prevent abuse".
In May, the government announced a package of measures to cut the number of student visas being issued, including removing the right for international students to bring dependants unless they are on postgraduate research courses and removing the ability for international students to switch onto work routes before their studies are completed.
This will come into force for courses starting in January 2024.
"Immigration is too high. Today we're taking radical action to bring it down. These steps will make sure that immigration always benefits the UK," Rishi Sunak, British prime minister, had written on X, formerly Twitter.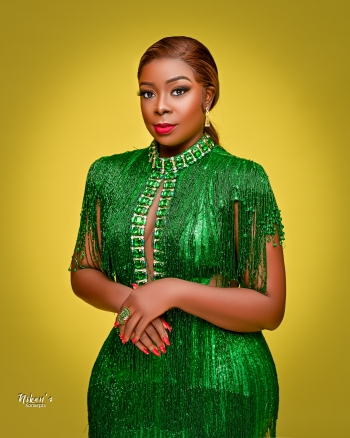 Bodex F. Hungbo, SPMIIM is a multiple award-winning Nigerian Digital Media Practitioner, Digital Strategist, PR consultant, Brand and Event Expert, Tv Presenter, Tier-A Blogger/Influencer, and a top cobbler in Nigeria.
She has widespread experiences across different professions and skills, which includes experiences in; Marketing, Media, Broadcasting, Brand and Event Management, Administration and Management with prior stints at MTN, NAPIMS-NNPC, GLOBAL FLEET OIL AND GAS, LTV, Silverbird and a host of others