FTX founder, Sam Bankman-Fried found guilty of $8 billion fraud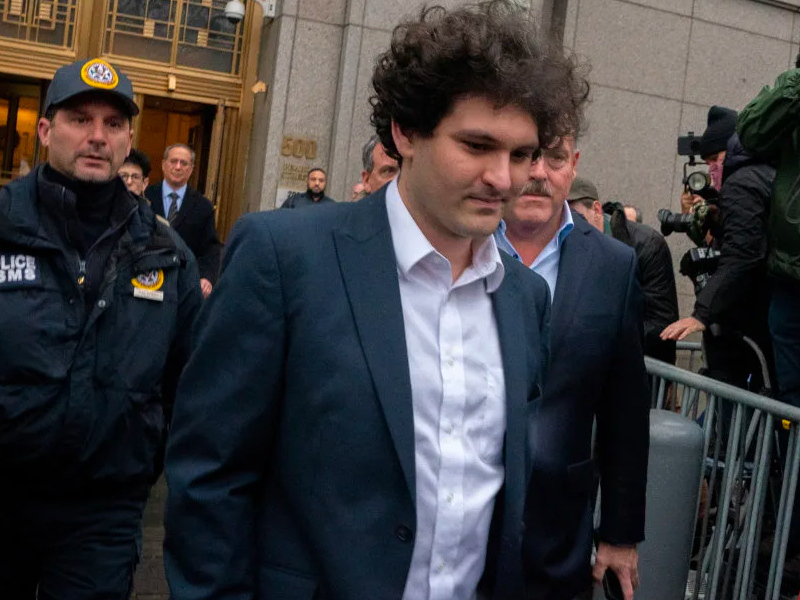 FTX founder Sam Bankman-Fried has been found guilty of looting $8 billion from customers of his now-bankrupt cryptocurrency exchange.
A 12-member jury in Manhattan federal court convicted Bankman-Fried on all seven counts he faced after a monthlong trial. With this, U.S. District Judge Lewis Kaplan has set Bankman-Fried's sentencing for March 28, 2024, and he could face decades in prison.
The verdict came about a year after FTX filed for bankruptcy in a swift corporate meltdown that shocked financial markets and erased his estimated $26 billion personal fortune.
According to a report by Reuters, the jury reached the verdict after just over four hours of deliberations.
The conviction was a victory for the U.S. Justice Department and Damian Williams, the top federal prosecutor in Manhattan, who made rooting out corruption in financial markets one of his top priorities.
Speaking to reporters outside the courthouse, Damian Williams said:
The crypto industry might be new, the players like Sam Bankman-Fried may be new, but this kind of fraud is as old as time and we have no patience for it."  
His defense lawyer Mark Cohen said in a statement that he was "disappointed" but respected the jury's decision.
"Mr. Bankman-Fried maintains his innocence and will continue to vigorously fight the charges against him," he said.
US YouTuber who staged plane crash to boost the number of viewers, jailed for six months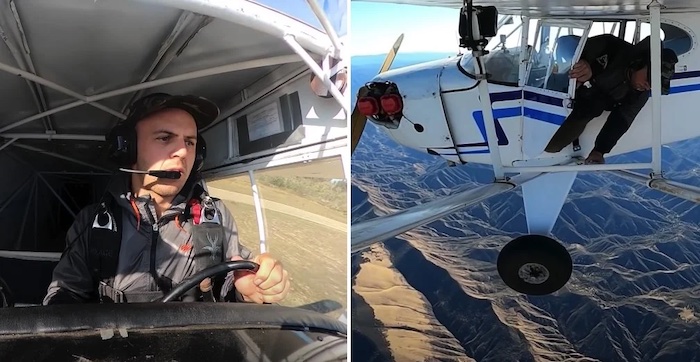 A daredevil YouTuber who deliberately crashed his plane to boost the number of viewers on his channel and then lied about it to investigators has been jailed for six months after reaching a plea deal, US authorities said Monday.
In a video of the event entitled "I crashed my airplane," Trevor Jacob appears to experience engine trouble while flying over southern California in November 2021.
The dramatic footage, viewed millions of times on YouTube, shows Jacob, now 30, ejecting from the single-engine plane — selfie stick in hand — and parachuting into the dense vegetation of Los Padres National Forest.
Cameras placed all over the aircraft show its out-of-control descent into the forest, and its eventual crash landing.
Jacob, a former Olympic snowboarder, films himself hiking to the wreckage where he appears dismayed to discover the water he packed has disappeared.
He does, however, have the presence of mind to recover the footage from cameras.
He then documents an apparently arduous trek through undergrowth to reach safety.
In the weeks after the incident, investigators from the National Transportation Safety Board and the Federal Aviation Administration (FAA) launched a probe into the crash, and Jacob was ordered to preserve the wreckage.
The YouTuber told officials he did not know where the plane had gone down.
"In fact, on December 10, 2021, Jacob and a friend flew by helicopter to the wreckage site," the US District Attorney's Office for the Central District of California said Monday.
"There, Jacob used straps to secure the wreckage, which the helicopter lifted and carried to Rancho Sisquoc in Santa Barbara County, where it was loaded onto a trailer attached to Jacob's pickup truck."
The remains of the single engine plane were cut into small pieces and dumped in trash bins in and around Lompoc City Airport, in a bid to hide evidence of the crash.
The FAA, the body that regulates flying in the United States, yanked Jacob's pilot's license in April 2022.
When investigators closed in, Jacob cut a deal and agreed to plead guilty to one count of destruction and concealment with the intent to obstruct a federal investigation.
"Jacob lied to federal investigators when he submitted an aircraft accident incident report that falsely indicated that the aircraft experienced a full loss of power," the US District Attorney's Office said in a statement.
"[Jacob] most likely committed this offense to generate social media and news coverage for himself and to obtain financial gain," federal prosecutors said.
"Nevertheless, this type of 'daredevil' conduct cannot be tolerated."
Jacob's original video, along with several others he posted after the escapade, have now been removed from YouTube, but a copy can be seen here:
https://www.youtube.com/watch?v=41iOvFuKsyY
Pilots and aviation experts have been immensely critical of Jacob in the almost two years since the video was initially published.
Many noted that Jacob had failed to take even elementary steps to restart his plane's apparently troubled engine.
NDLEA seizes 478kgs illicit substances in Kaduna, nabs 90 suspects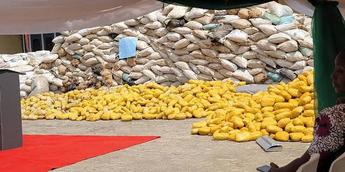 The National Drug Law Enforcement Agency (NDLEA), Kaduna State Command said it has seized 478 kilograms of various illicit substances in November.
This is contained in a statement signed by the command's spokesperson, Shuaibu Yusuf-Omale and issued to the News Agency of Nigeria (NAN) in Kaduna on Tuesday. Yusuf-Omale listed the seized substances to include: Cocaine, heroin, cannabis, tramadol, methamphetamine and other psychotropic substances.
He said that for the period under review, the command has also arrested 90 suspects, saying that the figure represents both drug traffickers, dealers and users.
Yusuf-Omale said, "In its efforts to combat the drug scourge in Kaduna State through the drug demand reductin activities, the command carried out numerous sensitisation programmes across the state.
"This was with the aim of enlightening the citizenry on the ills associated with drug use and illicit trafficking."
Kano governor's aide arrested over diversion of food palliatives meant for PWDs and widows
The Kano state government says it has discovered a warehouse filled with diverted food palliatives.
Tasiu Al'amin Roba, a senior special assistant (SSA) of the governor, has been arrested by the Kano police command in connection with the diversion of the palliatives.
It was understood that the SSA and Abdulkadir Muhammad, his alleged accomplice, are expected to be transferred to the criminal investigation department (CID) for further investigation.
Abba Yusuf, governor of Kano, led government officials and journalists to the warehouse at Sharada Industrial Estate on Saturday.
The governor, who said the culprits would be punished, directed the commissioner of police to take over the warehouse and conduct an investigation to identify all the suspects.
While briefing the governor during the visit, Rabiu Amour, a community leader, said thousands of bags — branded with the governor's portrait and designed as palliatives — were discovered to be repackaged.
"We know these food items are meant to be distributed to less privileged people, therefore we decided to make a whistle blow. This is our contribution to the good efforts of the governor, he is trying his best to help the downtrodden but some people within the system are sabotaging him," Amour said.
Danjuma Mahmoud, the agriculture commissioner, said the food items were meant to be distributed to persons with disabilities (PWDs) and widows of deceased members of the armed forces and other security agencies.
"You will recall that after the official unveiling of the distribution of food items meant for the less privileged as palliatives to crush the impact of fuel subsidy removal, the government later set aside another large portion of the palliatives specifically to be distributed to people with special needs like in the society," Mahmoud said.
"Besides people with special needs, the last round of palliatives were also meant for families and widows of members of the armed forces, the army, navy, airforce, police, and that of the sister agencies like immigration, prison services, customs, civilians defence, road safety, and Hisbah vigilante."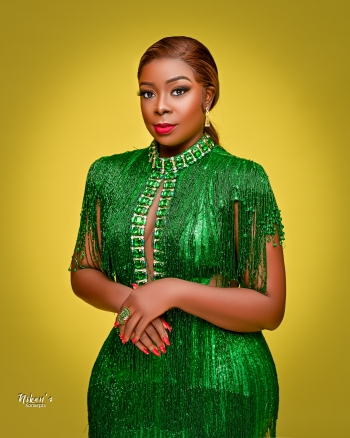 Bodex F. Hungbo, SPMIIM is a multiple award-winning Nigerian Digital Media Practitioner, Digital Strategist, PR consultant, Brand and Event Expert, Tv Presenter, Tier-A Blogger/Influencer, and a top cobbler in Nigeria.
She has widespread experiences across different professions and skills, which includes experiences in; Marketing, Media, Broadcasting, Brand and Event Management, Administration and Management with prior stints at MTN, NAPIMS-NNPC, GLOBAL FLEET OIL AND GAS, LTV, Silverbird and a host of others