Nigerian lady, Helen Williams sets new world record for longest handmade wig
The Guinness World Records (GWR) has certified Helen Williams, a Nigerian lady, as the new record holder for the longest handmade wig.
The British reference book announced the achievement of the Lagos-based wigmaker in a blog post on Tuesday.
The GWR disclosed that the wig measures an impressive 351.28 meters (1,152 ft 5 in).
Helen was also said to have dedicated 11 days and over N2 million (£2,031; $2,493) to craft the wig.
"Helen Williams from Lagos, Nigeria has achieved a new record for the longest handmade wig which stretches an incredible 351.28 metres (1,152 ft 5 in)," the post reads.
"The process involved constructing an underlay using wig-cap netting and black fabric attached to a bicycle helmet.
"To complete the hairpiece, Helen utilised 1,000 bundles of hair, along with 12 cans of hair spray, 35 tubes of hair glue, and 6,250 hair clips.
"Securing the materials for such a monumental task proved challenging. Helen, drawing on her eight years of experience as a professional wigmaker, expressed that her expertise played a crucial role in overcoming obstacles.
"Throughout her career, she has consistently produced between 50 to 300 wigs per week, trained hundreds of students, and created thousands of wigs.
"A significant hurdle in the process was finding a suitable location to lay out the wig in a straight line for accurate measurement.
"After exploring various venues, none of which were sufficient, Helen ultimately chose the Lagos – Abeokuta Expressway, a lengthy road connecting Lagos and Abeokuta.
"Now proudly housed in her office, the wig serves as a testament to Helen's dedication and creativity. She welcomes visitors to admire the extraordinary creation at any time."
On her part, Helen, who is a professional wigmaker with eight years of experience, said "At some point, I felt exhausted".
"However, friends and family encouraged me. I did not want to let them down, so I maintained my focus. The outcome is the longest handmade wig in the world," she added.
Actor Amaechi Mounagor is suffering from kidney disease, diabetes and stroke, says Cousin
Tony Muonagor, cousin to Nollywood actor, Amaechi Mounagor, says the actor is currently suffering from kidney disease, diabetes, and stroke during his three-week hospital admission.
In a Facebook post on Sunday, Tony stated that the actor has managed the condition for years, with his family shouldering the cost. He added that the actor suffered from a stroke recently, which has made his case more serious.
He said, "This picture was taken two weeks ago when I visited my cousin Amaechi Monagor (Aguiyi) at the Nnewi Teaching Hospital. I initially had wanted to quietly assist as much as I could but later decided to make this post to clarify some things so that my friends, fans, and Amaechi's fans, and indeed the online community can be better informed.
"Amaechi is currently down with kidney disease, diabetes, and stroke. He had been managing his diabetes over the years and living his life. He is presently undergoing weekly dialysis and other treatments at the Nnamdi Azikiwe University Teaching Hospital Nnewi.
"His family had been shouldering the costs for years, until the recent stroke made his case more serious and indeed more expensive to battle alone, hence the publicity. Within the limits of my capabilities, I have done and am still doing my best to assist as much as I can, even reaching out to well-meaning individuals who are donating to this cause.
"Contrary to most online publications, Amaechi is my first cousin. His father and my father are of the same father. We have had a wonderful relationship as members of the same industry, and I am proud of him as a 'brother.' Amaechi is so loved worldwide, and his fans, friends, and ndi Obosi have been wonderful so far. Many groups have been donating money for his hospital bills.
"As of today, there's some improvement. His blood sugar is under control, but he is still on admission, weekly dialysis, physiotherapy, and other treatments. His full treatments and recovery require sustained funding or donations."
Ladies floods Isreal DMW's DM asking for marriage proposals after divorce
Isreal 'DMW', the logistics manager to Davido, has claimed he has been receiving marriage proposals from women after his split from Sheila David.
On Saturday, Isreal announced the end of his one-year marriage to Sheila.
The logistic manager said Sheila "deceived me into thinking I could have peace with her".
Isreal alleged that Sheila wanted "to set standards for me," believing she had achieved status as a prominent figure on Instagram.
Isreal also accused Sheila and her family of extorting him.
Sheila, however, fired back at Isreal. She accused him of "physical and emotional abuse" while they were together.
She also asked the public to hold her estranged husband should any harm befall her or any of her family members.
Shortly after Sheila's post, Isreal shared screenshots of what appeared to be messages from women who took to his Instagram DMs to beg to be his wife.
In the screenshots, one of the ladies, simply identified as Joy, said she would like to be his "friend" because she understands what Isreal is "going through this period".
"I honestly think what you need now is a mature lady that understands life and your personality," the lady said.
"I live in Delta state, I would really appreciate if you get back to me. You will definitely not regret it as you will find a true friend in me".
Another lady, whose identity is unknown, told the logistics manager that "not all girls are bad".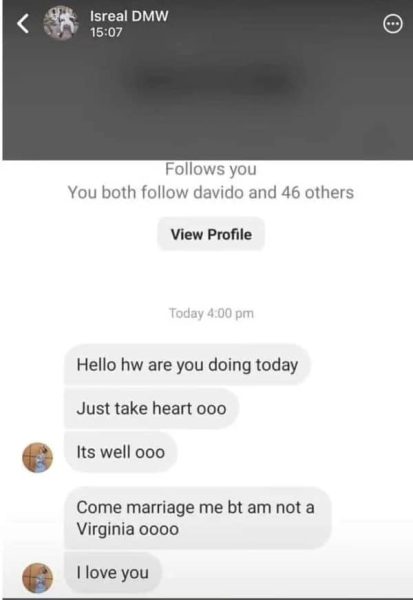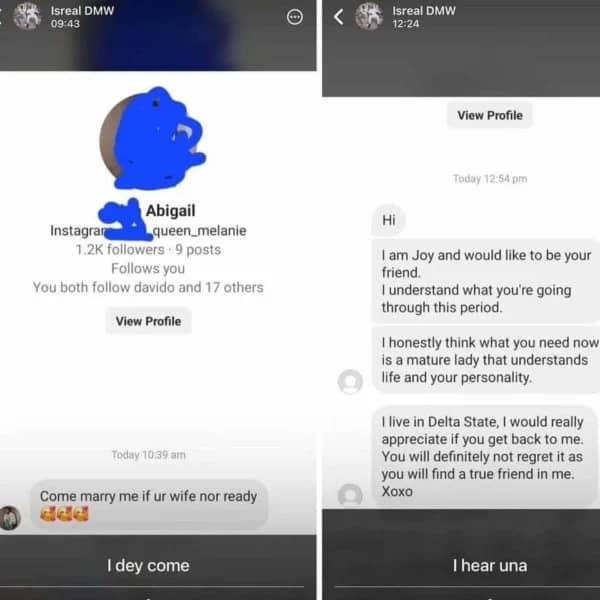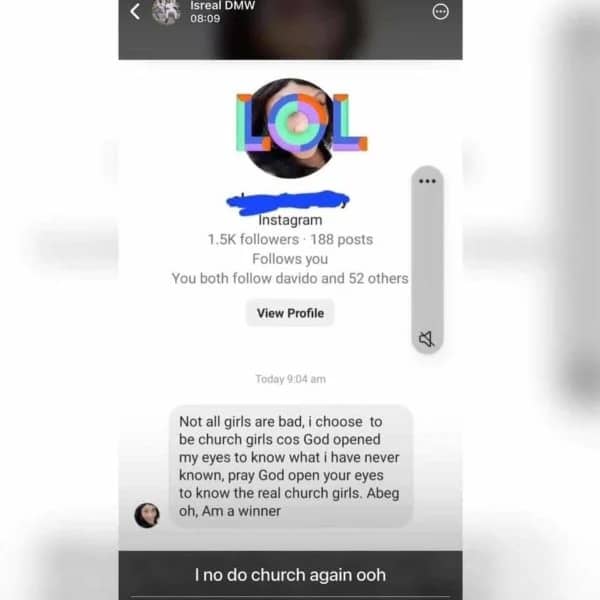 Isreal, however, responded by saying: "I no do church again oh".
The ELITES Magazine Special DIGITAL/ PRINT Edition Is Out!!!
To read these juicy story, click on the PDF links below👇👇👇👇👇👇👇👇👇 👇👇
https://drive.google.com/file/d/1gmQK-XqHAIrDHyDASe0_nYhVieK0XCKC/view?usp=sharing
This 200-page edition is packaged to celebrate Prophetess Funmilola Lucas, and her husband, Bishop Obafemi Lucas.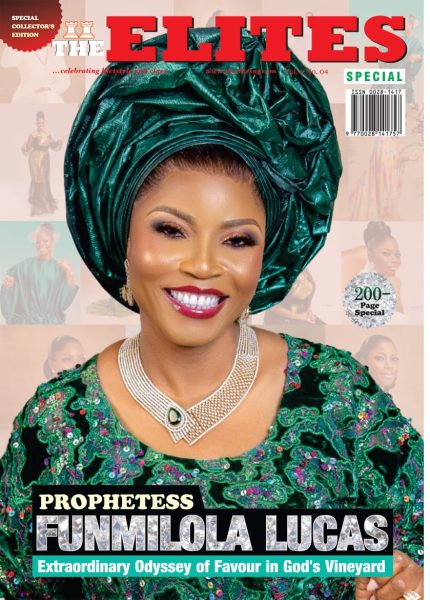 The two renowned clerics pastor the Gospel of Fire Ministries, a fast-growing ministry, based in Canada.
Together, they have demonstrated the zeal and determination to serve God whole-heartedly. This has endeared them to Christian faithful who believe they are model Christian couples and spiritual leaders.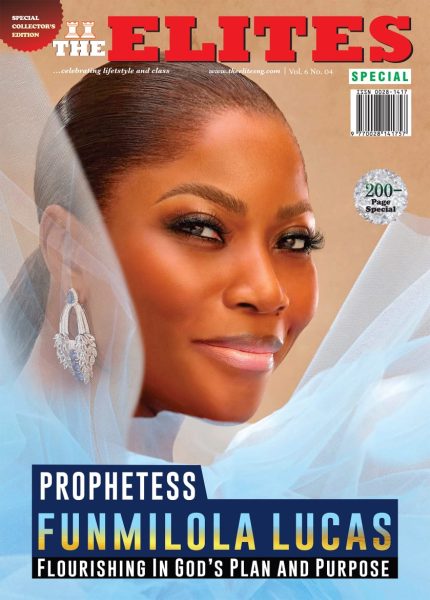 Obafemi and Funmi Lucas are not one to make noise about their ministry but their works speak for them as they have touched so many lives that they are now two of the most sought-after ministers of the gospel in the world.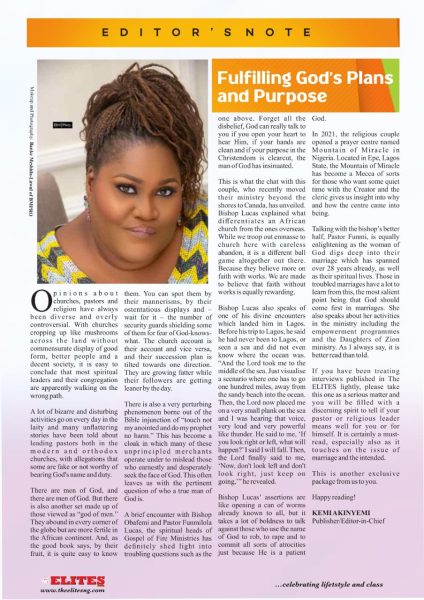 It is certainly a must-read, especially also as it touches on ministries, marriage and many other sundry issues.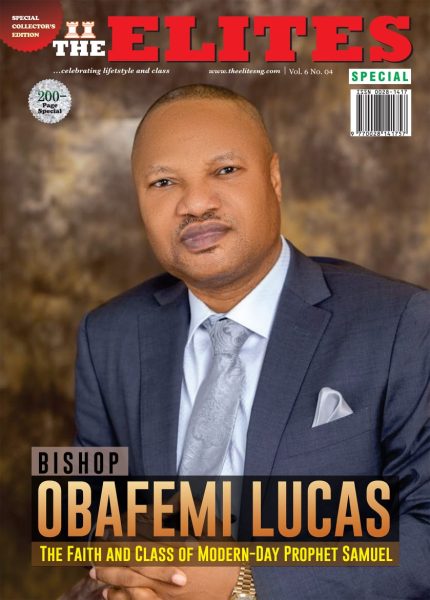 To read these juicy stories, click on the PDF links below👇👇👇👇👇👇👇👇👇 👇👇
https://drive.google.com/file/d/1gmQK-XqHAIrDHyDASe0_nYhVieK0XCKC/view?usp=sharing
Happy reading!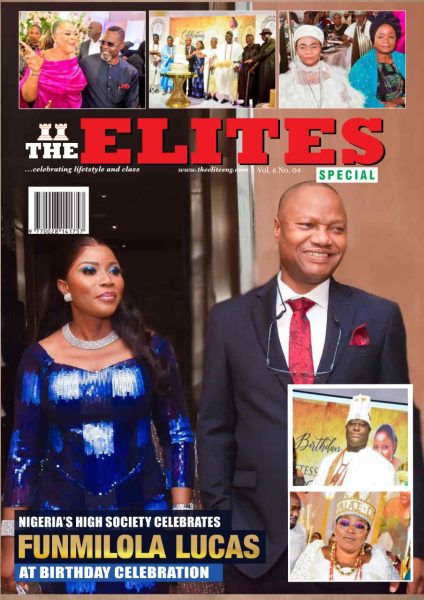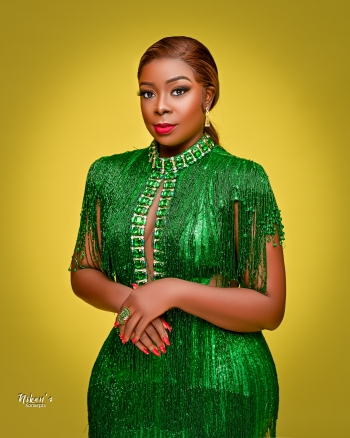 Bodex F. Hungbo, SPMIIM is a multiple award-winning Nigerian Digital Media Practitioner, Digital Strategist, PR consultant, Brand and Event Expert, Tv Presenter, Tier-A Blogger/Influencer, and a top cobbler in Nigeria.
She has widespread experiences across different professions and skills, which includes experiences in; Marketing, Media, Broadcasting, Brand and Event Management, Administration and Management with prior stints at MTN, NAPIMS-NNPC, GLOBAL FLEET OIL AND GAS, LTV, Silverbird and a host of others