Police speaks on Mohbad's autopsy report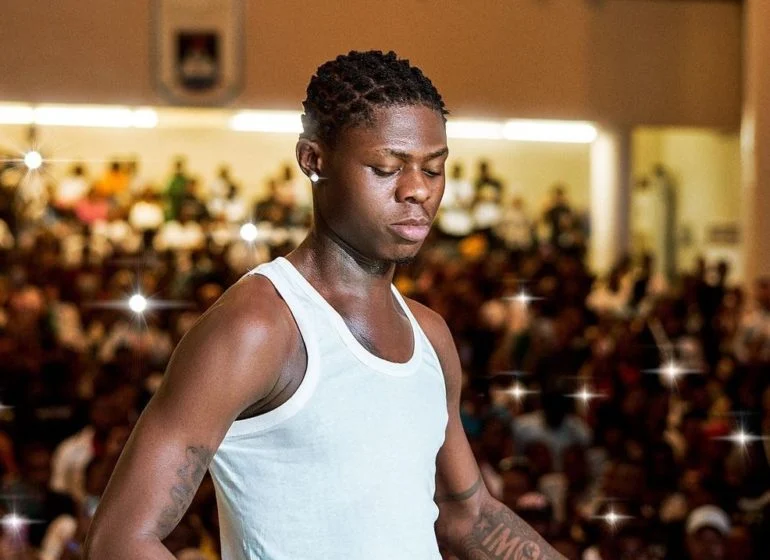 The Lagos State Police Command has said the autopsy report of the late singer, Ilerioluwa Aloba aka Mohbad, conducted two months ago has not been given to them.
Today, Tuesday, November 21, 2023, makes it two months since the corpse of the late Mohbad was exhumed and an autopsy commenced to unravel the cause of the death of the singer.
Mohbad's death on September 12 sparked controversies in Nigeria and beyond which prompted the police to set up an investigative team to determine what led to the singer's demise.
The state Police Public Relations Officer, Benjamin Hundeyin, had tweeted in September that an "autopsy has been concluded" and the police were "awaiting result."
In October, the then Commissioner of Police, Idowu Owohunwa, named prime suspects linked to the death of the singer, where he further disclosed that Mohbad vomited and developed goosebumps after he was injected three times by a nurse, Feyisayo Ogedemgbe, on September 12, 2023.
Some of the suspects were subsequently charged to court.
The state Police Command last Friday, however, released singer Azeez Fashola popularly known as Naira Marley and Balogun Samson, known as Sam Larry, after the duo met their bail conditions. They were arrested as part of an investigation into Mohbad's death after videos of assault against the late singer surfaced online.
When asked by one of our correspondents on Monday on the release of Mohbad's autopsy report, Hundeyin disclosed that the command had yet to get the report officially.
Hundeyin said, "The autopsy report has not been given to us. Some people have been carrying rumours that it's ready. It's one thing for it to be ready, it's another thing for it to be given to us officially – that we would receive and sign a copy that we have received it. So, we don't work with rumours, we work with facts."
Nigerian artiste, Bella Shmurda, had on Saturday appealed to the police to release the remains of Mohbad.
Taking to his X account late Saturday, Bella expressed concerns over the prolonged delay in the release of Mohbad's body, which had been held for autopsy for the past two months.
He appealed to the police to expedite the process and release the body to facilitate a dignified funeral arrangement. Additionally, Bella requested the prompt disclosure of the autopsy results.
He wrote, "It's been over two months since Mohbad died and his body was taken in for autopsy but yet no result, which is fine but please release his body. That boy needs a befitting burial and to go to rest finally. Naija Police, what's going on? We need an answer here: where is the result? Where is his body?"
But Hundeyin further said only the singer's family lawyer could write to the pathologists to release the autopsy result or it would be independently given to the police when it is ready.
Brain Jotter narrates how he earned N15k and N30k as salary in 2021 before fame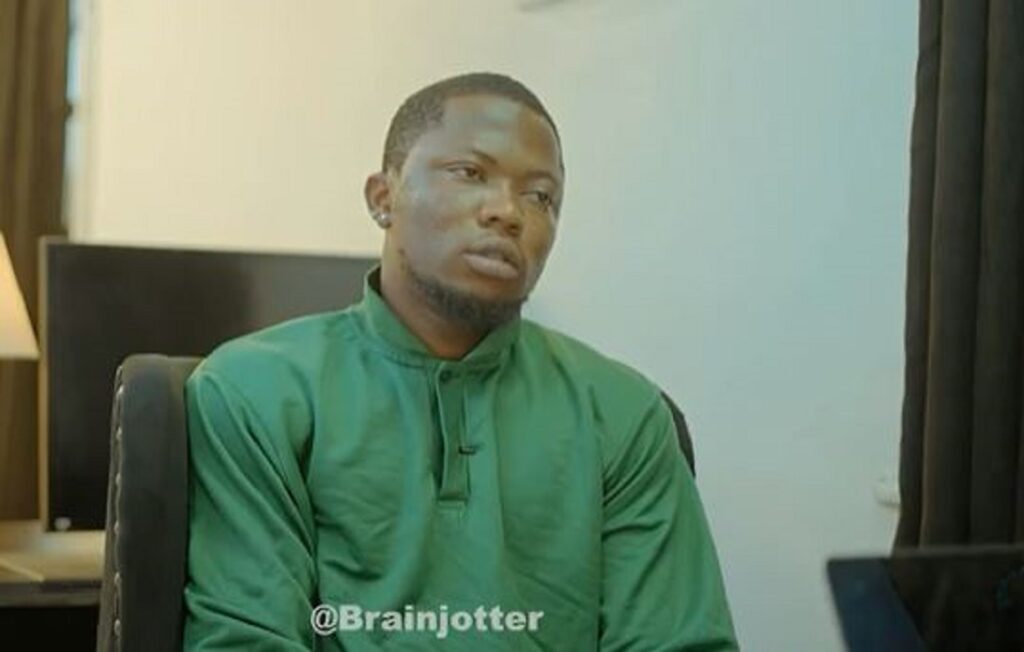 Brain Jotter, the Nigerian skit maker, has opened up on some of his past struggles before fame.
In a recent interview on Hip TV, the comedian said he was earning about N30,000 monthly as a laundry man.
He said before 2021, he had previously earned about N15,000 as his monthly salary.
The skit maker also revealed that he was juggling his laundry job with doughnut vending as a student.
Brain Jotter said things changed for the better with skit-making when he got to his third year in university.
"In 2020, my salary was N15k. In 2021, my salary was N30k. In 2020, I was like working in the laundry," he said.
"And I just gained admission. And apart from working as a laundry, I was trying to do other stuff.
"In my school, I was selling beg bug killer, in UNILAG, yeah.
"In my first year, I sold doughnuts in my class. In year two, I sold bed bug killer. In year three, I drove to school."
Brain Jotter began his career in the showbiz industry during his undergraduate days at the University of Lagos, where he studied Business Administration.
The 28-year-old started as a stand-up comedian but later diversified into online content-making.
5 concert safety tips that should be on your mind for Detty December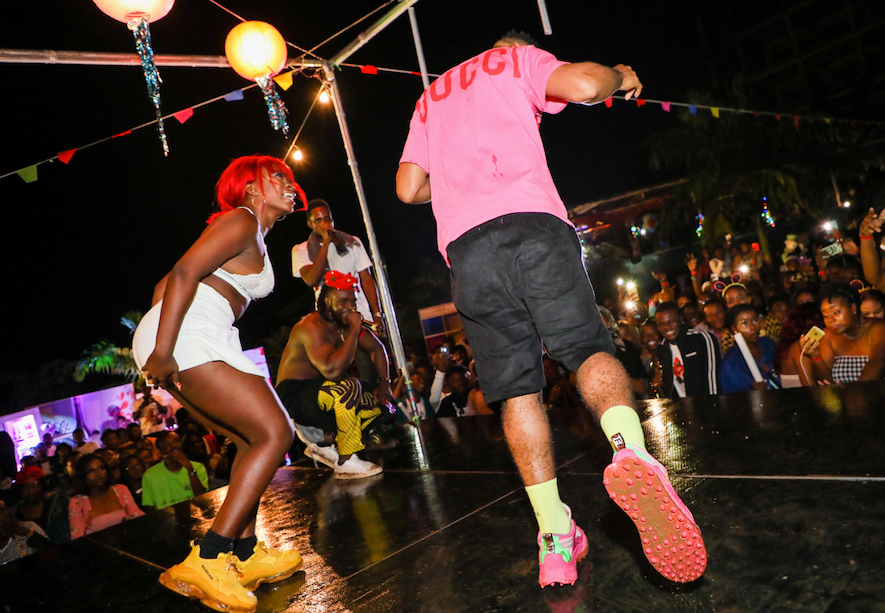 Every December, young Nigerians go all out for what is called a 'Detty December' filled with fun and a good time with the IJGBs – the Nigerians who say 'I just got back' from whatever overseas country they live in.
Having concerts in Nigeria is tricky and never easy because of the lack of good concert locations and security.
Concerts are also infamous for being unsafe with people losing their valuable items.
This doesn't always have to be the case. If you are going to a concert, here are some general tips for your safety.
You don't have to be high or drunk to enjoy the concert. Not being in control of your senses is a sure way to get into trouble.
Have a plan for how you will be going home, you cannot just leave your return trip home to vibes. Are you leaving before midnight, going in a car or carpooling in a friend's car?
Take good care of your personal belongings. Concerts are not the place to carry a backpack or a big bag, a simple fanny pack is enough.
Be vigilant. Take note of your environment and watch out for anything that seems out of place.
Don't go to a concert alone, ever. This last one goes without saying. So, next time you are buying tickets, buy two. It makes the entire experience more enjoyable and also for safety reasons.
Concerts promise a good time because you get to see your favourite artists in person and sing their songs along with them into the night, but it's always important to think about your safety too.
If you want to enjoy a great concert experience with your favourite artists like Shallipopi, Skales, Spyro, Dice Ailes and CDQ, buy early bird tickets for Pulse Fiesta here.
Actor Amaechi Mounagor is suffering from kidney disease, diabetes and stroke, says Cousin
Tony Muonagor, cousin to Nollywood actor, Amaechi Mounagor, says the actor is currently suffering from kidney disease, diabetes, and stroke during his three-week hospital admission.
In a Facebook post on Sunday, Tony stated that the actor has managed the condition for years, with his family shouldering the cost. He added that the actor suffered from a stroke recently, which has made his case more serious.
He said, "This picture was taken two weeks ago when I visited my cousin Amaechi Monagor (Aguiyi) at the Nnewi Teaching Hospital. I initially had wanted to quietly assist as much as I could but later decided to make this post to clarify some things so that my friends, fans, and Amaechi's fans, and indeed the online community can be better informed.
"Amaechi is currently down with kidney disease, diabetes, and stroke. He had been managing his diabetes over the years and living his life. He is presently undergoing weekly dialysis and other treatments at the Nnamdi Azikiwe University Teaching Hospital Nnewi.
"His family had been shouldering the costs for years, until the recent stroke made his case more serious and indeed more expensive to battle alone, hence the publicity. Within the limits of my capabilities, I have done and am still doing my best to assist as much as I can, even reaching out to well-meaning individuals who are donating to this cause.
"Contrary to most online publications, Amaechi is my first cousin. His father and my father are of the same father. We have had a wonderful relationship as members of the same industry, and I am proud of him as a 'brother.' Amaechi is so loved worldwide, and his fans, friends, and ndi Obosi have been wonderful so far. Many groups have been donating money for his hospital bills.
"As of today, there's some improvement. His blood sugar is under control, but he is still on admission, weekly dialysis, physiotherapy, and other treatments. His full treatments and recovery require sustained funding or donations."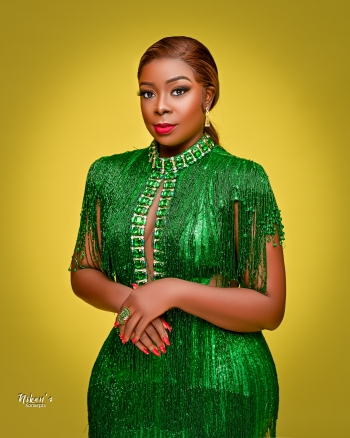 Bodex F. Hungbo, SPMIIM is a multiple award-winning Nigerian Digital Media Practitioner, Digital Strategist, PR consultant, Brand and Event Expert, Tv Presenter, Tier-A Blogger/Influencer, and a top cobbler in Nigeria.
She has widespread experiences across different professions and skills, which includes experiences in; Marketing, Media, Broadcasting, Brand and Event Management, Administration and Management with prior stints at MTN, NAPIMS-NNPC, GLOBAL FLEET OIL AND GAS, LTV, Silverbird and a host of others