Mapping project catalogs Instagram sunrises from around the world
Have you noticed the wealth of sunrise and sunset photos on Instagram? Michelle Chandra certainly has, and her project offers a look at the sun's activity around the world in real time. "All Our Suns" gathers snapshots upload with either the #sunrise or #sunset hashtag, using the posts to populate a set of data-driven maps. Two of the crowdsourced cartography pieces catalog every image that's uploaded during the course of a 24-hour period — one for sunrises and one for sunsets based on a user's location. What's more, you can click on a location marker to view the photo. A third map notes times when two people are posting at the same time, with one updating the beginning and the other observing the end of a day. The whole thing is a study on how our lives literally revolve around the sun and how social networks illustrate time as a never-ending loop.

Actress on set goes into trance after summoning river goddess (Video)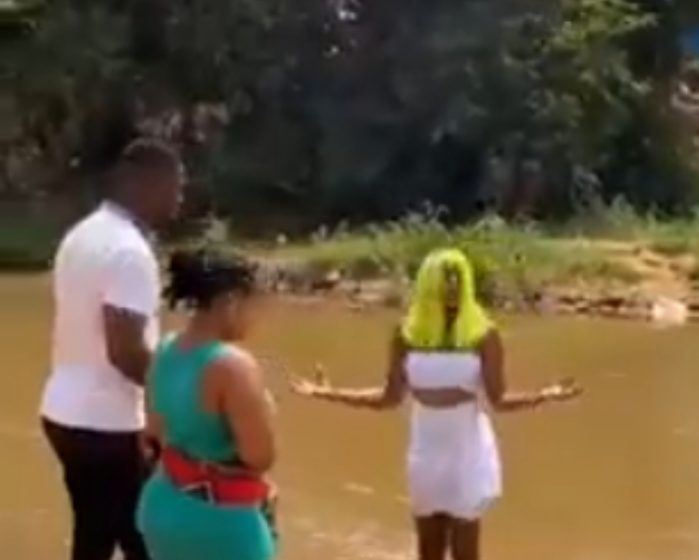 A video has shown an actress appearing to enter a trance after acting in a scene summoning a deity.
In footage that surfaced online, a group of film executives took to a local stream to act a scene from their project.
The scene involves two people playing a couple who sought a child from a river goddess after years of infertility.
A young female actress is to play the priestess, submerging herself in the water to summon a fertility goddess.
As she takes to her role, she begins to stagger, acting out what, according to the crew, was not in the script.
She proceeds to go deeper into the part of the stream with a higher current before the crew grabs her.
A member of the crew screams at the camera person to turn off the video amid an effort to resuscitate the actress.
It, however, remains to be seen if the lady actually went on a trance or if it was a skit.
See the video below:
Ka3na welcomes second child in UK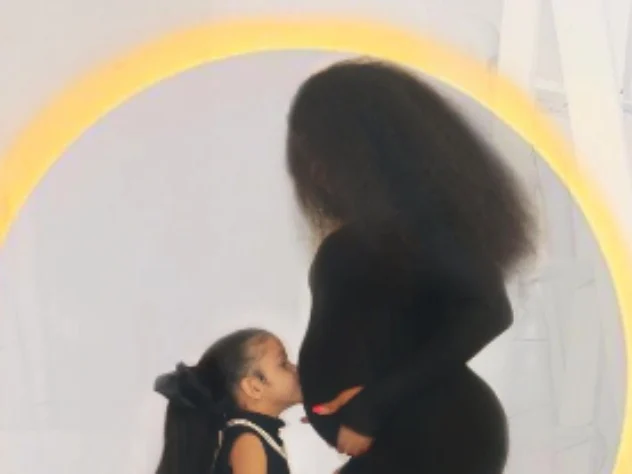 Kate 'Ka3na' Jones, the 2020 Big Brother Nigeria (BBNaija) housemate, has welcomed the arrival of her second child.
The baby's arrival was announced on the reality star's Instagram page on Sunday — a few days after she disclosed her pregnancy.
"Hey Everyone! Here to let you know Ka3na has given birth to a bouncing new baby. Thanks for all your lovely messages," the caption reads.
The reality star also revealed that she will be unveiling the baby, who was birthed in the United Kingdom, on Monday by 9 am.
Yemi Alade reacts to rumors of being pregnant for Togo's president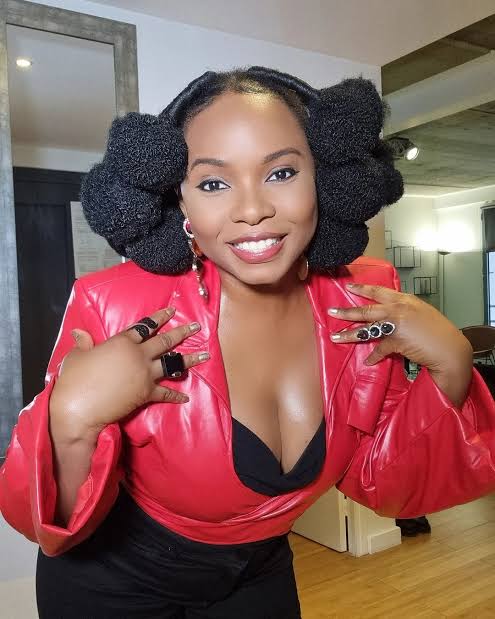 Nigerian singer Yemi Alade has reacted to the growing rumour that she is pregnant for the president of Togo, Faure Essozimna Gnassingbé Eyadéma.
The singer was said to be having an affair with Togo's president and to be pregnant for him.
The controversy began when gossip vlogger Tosin Silverdam took to his page to share video of a man claiming that Yemi Alade is pregnant with Togo's president, and the plan is for her to become his sixth wife.
Yemi Alade responded to the rumour by tweeting emojis, including a laughing emoji and a pregnant emoji.
Then she took a shot at rumour mongers. "The ment is different this Jan. If you no like your job,abeg pretend small when you see costumers na. This January people dey really Ment," she tweeted.
https://www.google.com/url?sa=t&source=web&rct=j&url=https://twitter.com/yemialadee/status/1618220670219059200%3Fref_src%3Dtwsrc%255Egoogle%257Ctwcamp%255Eserp%257Ctwgr%255Etweet&ved=2ahUKEwio9a6tluX8AhXb_rsIHT7GDfsQglR6BAgNEAM&usg=AOvVaw34fJhGbBPwfwWvQNPsuq6q