Sex is God's gift for married couples. It builds an inexplicable bond.
Married couples who do not understand the purpose of sex in marriage, will destroy its beauty.
A preacher once said: "Where purpose is not known, abuse is inevitable."

Gerard Piqué flaunts new lover — months after split from Shakira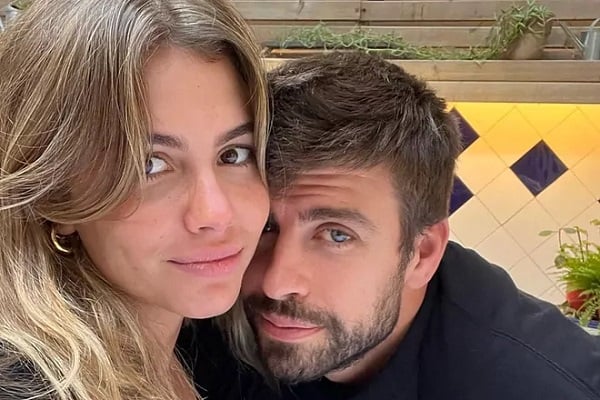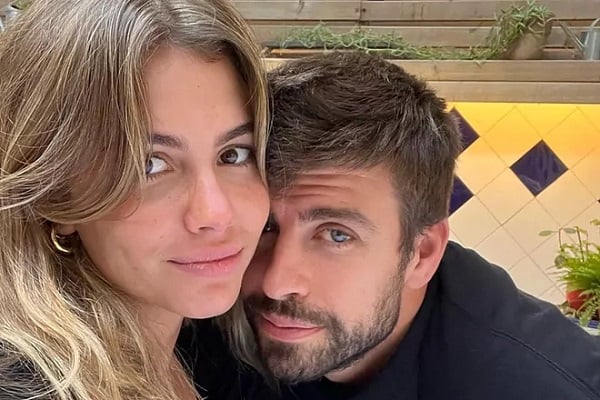 Gerard Piqué, the former professional footballer, has made his relationship with his new girlfriend public — seven months after parting ways with Shakira.
On Wednesday, the former Spanish and Barcelona defender took to his Instagram page to share a selfie of him snuggling up to Clara Chia Marti, 23.
The 35-year-old didn't include a caption alongside the image.
In June last year, the ex-footballer and Shakira, 45, announced their breakup in a joint statement.
"We regret to confirm that we are separating," they wrote at the time.
"We ask for privacy at this moment for the well-being of our children, who are our maximum priority. Thank you in advance for your understanding and respect."
They got married in 2011 but the marriage, unfortunately, hit the rocks due to allegations of infertility.
There were reports that Marti was the woman he allegedly cheated on Shakira with.
Piqué and Shakira are parents to Milan, 9, and Sasha, 7.
They met on the set of her music video for 'Waka Waka (This Time for Africa),' which served as the official song of the 2010 FIFA World Cup.
Woman dumps husband, weds daughter's suitor in Kano
Malama Khadija, a married woman in Rano LGA of Kano state, has left tongues wagging after she dumped her husband and tied the knot with her daughter's suitor.
It is understood that the development occurred after Aisha, daughter to Khadija, rejected her suitor.
The incident has continued to elicit intense reactions across social media.
According to BBC Pidgin, Abdullahi Musa Rano, uncle to Khadija, called a local radio in the state on Monday to register his family's opposition to the union.
The woman's family also accused Hisbah commandant in Rano LGA of marrying off their daughter without their consent.
"She mounted pressure on her husband to divorce her just to marry the man. We can't do this shameful thing in our family which was why we refused to join them in marriage," he said.
"We are not happy with what Hisbah did and we want them to bring out our daughter. We want the general commandant and the state government to look into the matter."
Sabiu Sani, a resident of Rano, who is familiar with the matter, said Aisha rejected the suitor because she dislikes him.
Sani added that several efforts by the suitor to marry Aisha proved abortive.
"Her (Aisha's mother) felt instead of the family to lose the man (suitor), who she considers to be a good person, it would be better for her to marry him," he said.
"What happened is strange and that is why everyone is talking about it in our town."
Commenting on the development, Haruna Ibn-Sina, the state Hisbah commander, said the body has constituted a committee to look into the matter.
"Two days ago, I got information that a woman quit her marriage to marry her daughter's suitor, so I constituted a committee immediately to look into the matter," he said.
"We have invited all parties involved in the matter and the committee will soon be done with their findings. We'll let the media know the outcome of the investigation."
The Hisbah boss also described the case as a "very strange incident".
"Since I became Hisbah commander, this is the first time I will get this kind of report. It have not experienced it before," he added.
Actress Wumi Toriola says her marriage crashed a year ago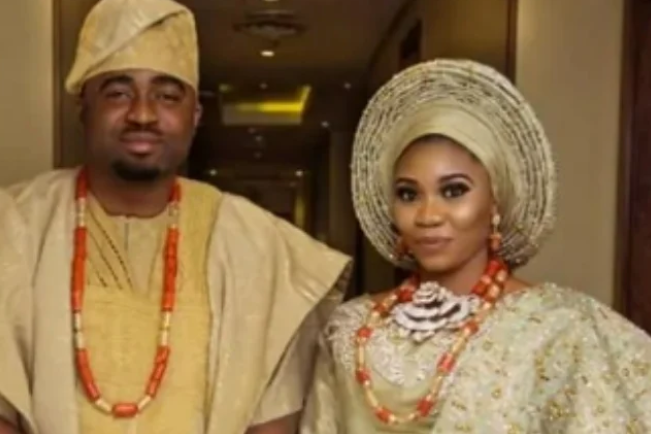 Wumi Toriola, the Nigerian actress, has confirmed that she is no longer with her partner.
The actress took to social media on Tuesday to reveal she and her partner split over one year ago.
There were rumours concerning Toriola's marriage after she participated in a TikTok challenge as a single woman.
Rumours had it that her marriage hit the rock after the actress displayed acts of violence towards a family member.
In the post, Toriola refuted claims that she was violent during her marriage, adding that such allegations were false.
"There has been a lot of media attention on me lately regarding my marriage. Yes, it is true the marriage is over. We have gone out separate ways for over a year now.
"It didn't work out, there was no need for drama hence my reason for not letting my fans know.
"But yesterday I saw a report where it was alleged that I was violent while the marriage lasted, and I used to beat my mother and my mother-in-law. It was reported that my ex allegedly concocted these lies.
"For the record, I am not a violent person. I have not had to exchange punches with anyone and I was never violent in the marriage."
Toriola specifically denied that she attacked her mother-in-law, saying such claims are against her values.
"The most painful part of the report is that I used to beat my mother. This is not only a personal attack, it is satanic. It is against everything I stand for and believe," the post reads.
"As a properly raised Yoruba lady, it is costly to lay your hands against your parent. As a matter of fact, my mum has been late for over 20 years. And I never raise my hands against my mother-in-law.
"It never happened/ It will never happen. My family members, my ex's family members, and our neighbors can testify to that.
"I wish those who started the rumour and those spreading well and pray that God rewards every one of us according to the works of our hands.
"As for me, I am focused on the next level, and I have moved on from the past. I advise everyone else to do the same."