Sex is God's gift for married couples. It builds an inexplicable bond.
Married couples who do not understand the purpose of sex in marriage, will destroy its beauty.
A preacher once said: "Where purpose is not known, abuse is inevitable."

Wearing socks during sex can give you more intense orgasms: here's how
There are so many tips on how to have better sex, but do you know that wearing socks during sex is one of the ways to experience the best sex of your life?
There is scientific backing for wearing socks during sex
In 2015, a controversial neuroscientist, Gert Holstege researched 13 heterosexual males and females.
The point of the research was to find out the difference between male, and female orgasms and those who were faking orgasms but he accidentally stumbled upon the socks revelation.
He and his researchers discovered that 80% of couples were able to physically stimulate one another to orgasm after putting socks on, while only 50% had been able to do so before.
What's the connection between socks and orgasms?
I know you are thinking about how weird it will be if you are naked on the bed with your partner and one of you is wearing just socks, but it might be one of the best tricks.
When it comes to sex, the environment and comfort are so important.
That is why a lot of people talk about setting the mood, the mood has to be just right for sex.
When you wear socks your mind is relaxed because you feel cosy and warm (especially if the weather is a bit cold). It is the relaxed mind and cosy feeling that increase the chances of orgasms.
Apart from feeling cosy and comfortable, the blood in your feet dilates when you wear socks, and it mirrors how you feel when you want to fall asleep.
It also helps with distal vasodilation in your feet which causes a decrease in your body's core temperature. This can be very soothing and relaxing.
As we are advocating for wearing socks during sex, also try to wear clean socks, don't spoil the mood with smelly socks.
5 common reasons men lose interest in relationships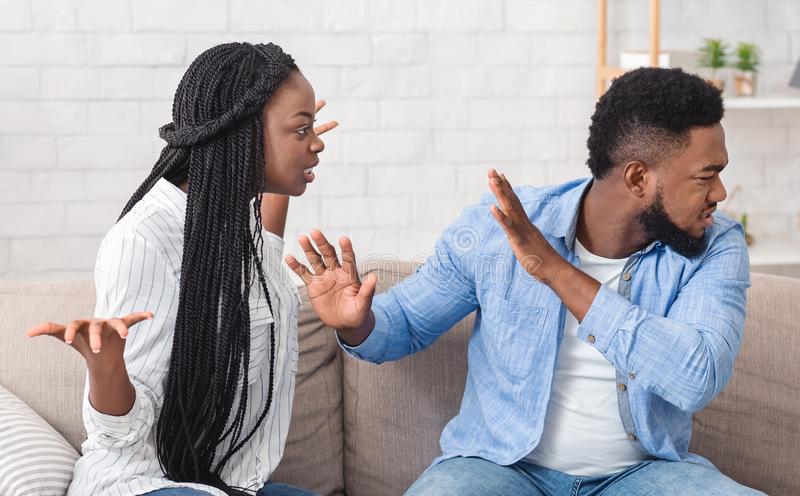 These are five common, relatable reasons men lose interest in women they were once in love with.
Sometimes people in relationships, once burning with a passion for each other suddenly begin to lose interest in the whole affair.
Reasons for this could range from exasperating habits like cheating, complacence and a bunch of others.
The major reasons why women pull out of relationships are already listed here.
For men, reasons for losing interest in a relationship with a woman they once liked could be one of the five common ones listed below:
1. Efforts don't match
If he does his best and you don't. it won't be long before he starts to get distant and aloof.
Effort in relationships does not have to be the same in value, it just has to be significant enough to count. You've just gotta to give back. If not, the relationship will look pretty one-sided and resentment will start to build.
2. You're not supportive
You should always let your man know that you're riding for him, that you've got his back especially if he is one who's obviously doing his best to do right by you.
If your words and actions rarely show support or any interest in the things he holds dear, he might start to feel that you really do not care about him.
3. Cheating
Men are notorious for finding it difficult to deal with a woman who cheats on them. No one does, but men have a notoriety for being more intolerant to it. That's actually ironic, though, as women actually tend to forgive cheating from men a lot.
4. Difference in sex drive
If the gap in the sex drive between him and his girlfriend is vast, it will affect the relationship adversely and it won't be long before the man gets fed up.
If the woman has a higher sex drive, or if he has a higher sex drive, something's going to get terribly wrong as some point. This is why it is better to always have that conversation about sexual compatibility early enough.
5. Disrespect
Nothing makes people fed up more than constant disrespect. Being belittled, being made to feel like nothing, having your importance questioned and being made to feel like your presence, opinions and being doesn't count for much… anyone would seek to get out of a relationship under circumstance as this – most certainly men would, too!
Woman dies in car crash while chasing husband and 'side chick' in Calabar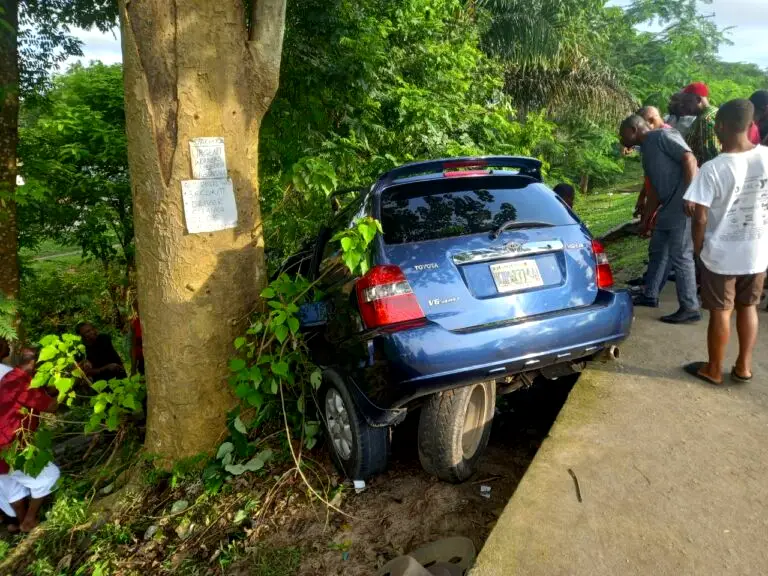 The Sector Commander, Federal Road Safety Corps (FRSC), in Cross River, Maikano Hassan, has confirmed a lone incident that killed a middle aged woman in Calabar on Sunday who was in a hot chase of her husband over his "mistress".
The Sector Commander who spoke with the newsmen Sunday night , said the incident was caused by over speeding.
He said the incident involving a Toyota Highlander which occured on the Muritala Mohammed Highway in Calabar claimed the life of the lone female driver who veered off the road into a ditch by the road.
His words :"Though the woman was immediately rushed to a nearby hospital, but she was said to have died few minutes later due to the injury sustained from the incident."
It was gathered that the woman was said to be in pursuit of her husband who was alleged to be with a "side chick" in his car when she lost control of her vehicle , killing herself in the process.
A source who didn't want her name in print told newsmen that woman sighted her husband leaving SPAR shopping Mall in the company of another female when she tried to block her husband's car with the Toyota Highlander she was driving in.
"Her husband was said to have maneuvered his vehicle out of the attempted blockade then took the Murtala Muhammed highway, with his wife is serious pursuit.
"In a bid to outrun her husband, she lost control of the speeding vehicle, veered off the road and slammed the vehicle, head long, into a tree, damaging the vehicle beyond repairs and also killing herself," the source revealed.