Majid Michel goes 'crazy' in new movie – Mad Man I Love
Ghanaian actor, Majid Michel has gotten himself the lead role in a new movie entitled Mad Man I Love.
Acting alongside Maureen Okpoko and Beverly Naya amongst other acts, the upcoming movie is been directed by Michael Jaja for Magic Movies.
The movie is currently been shot at an undisclosed location in Nigeria and it would take few weeks before the shooting ends.
According to those who should know, the movie is scheduled for release in the last quarter of 2015.
Mad Man I Love has again brought together the brilliance of Michel and Naya on the same set after concludinf the shoot of Bishop Jerry.





Ka3na welcomes second child in UK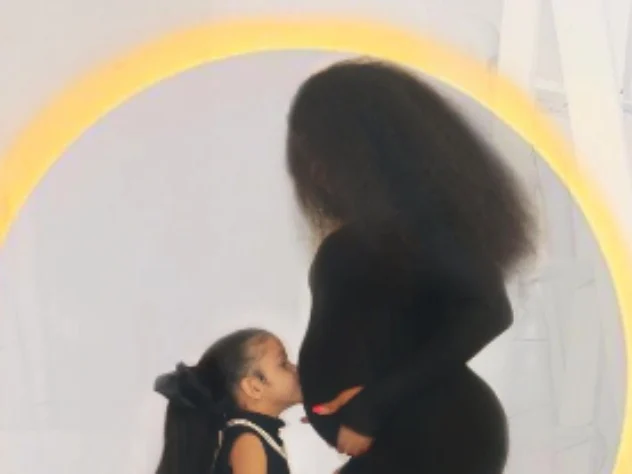 Kate 'Ka3na' Jones, the 2020 Big Brother Nigeria (BBNaija) housemate, has welcomed the arrival of her second child.
The baby's arrival was announced on the reality star's Instagram page on Sunday — a few days after she disclosed her pregnancy.
"Hey Everyone! Here to let you know Ka3na has given birth to a bouncing new baby. Thanks for all your lovely messages," the caption reads.
The reality star also revealed that she will be unveiling the baby, who was birthed in the United Kingdom, on Monday by 9 am.
Yemi Alade reacts to rumors of being pregnant for Togo's president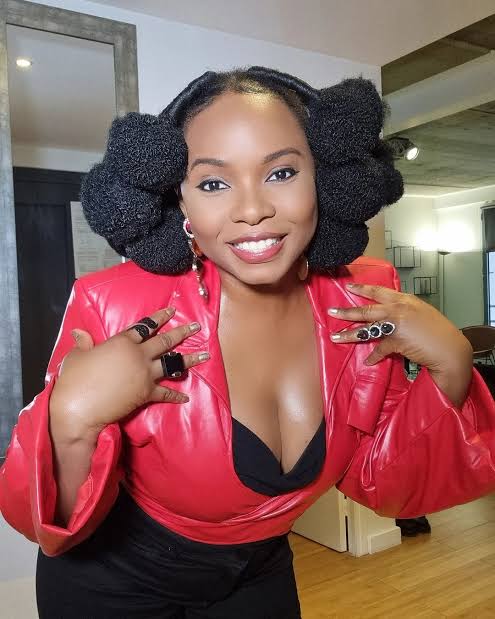 Nigerian singer Yemi Alade has reacted to the growing rumour that she is pregnant for the president of Togo, Faure Essozimna Gnassingbé Eyadéma.
The singer was said to be having an affair with Togo's president and to be pregnant for him.
The controversy began when gossip vlogger Tosin Silverdam took to his page to share video of a man claiming that Yemi Alade is pregnant with Togo's president, and the plan is for her to become his sixth wife.
Yemi Alade responded to the rumour by tweeting emojis, including a laughing emoji and a pregnant emoji.
Then she took a shot at rumour mongers. "The ment is different this Jan. If you no like your job,abeg pretend small when you see costumers na. This January people dey really Ment," she tweeted.
https://www.google.com/url?sa=t&source=web&rct=j&url=https://twitter.com/yemialadee/status/1618220670219059200%3Fref_src%3Dtwsrc%255Egoogle%257Ctwcamp%255Eserp%257Ctwgr%255Etweet&ved=2ahUKEwio9a6tluX8AhXb_rsIHT7GDfsQglR6BAgNEAM&usg=AOvVaw34fJhGbBPwfwWvQNPsuq6q
Rexxie teases 'Abracadabra' remix featuring Wizkid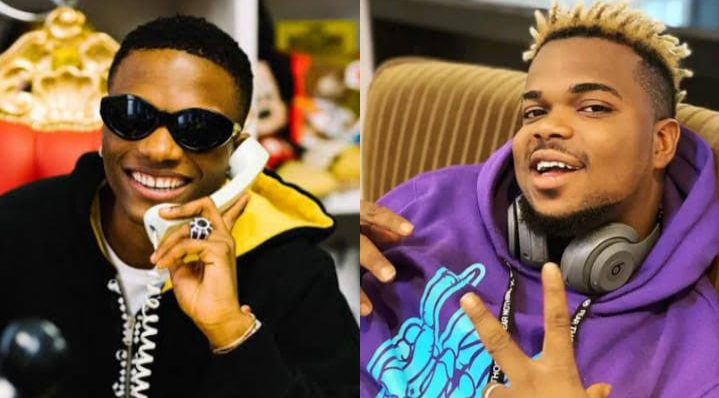 Nigerian ace music producer Rexxie has teased the upcoming release of the remix of his hit single 'Abracadabra' which is set to feature Nigerian megastar Wizkid.
On Wednesday, 25th January 2022, Rexxie took to his Twitter account to tease the remix of his viral single 'Abracadabra' featuring megastar Wizkid.
Since its release, 'Abracadabra' has enjoyed impressive success with his catchy beat and Naira Marley's sticky line "Abi kin pe Rexxie" becoming a viral caption on social media.
The single caught the attention of Grammy-winning Afrobeats megastar Wizkid who texted posted the single on his Instagram story and hopped on the trend.
A shoutout from Wizkid excited Rexxie who shared screenshots of his Instagram chat with the megastar.
There's no release date yet for the remix although Rexxie did indicate that the single is coming soon.
Fans will be eager to see how Wizkid will make his mark on the hit record.