Majid Michel goes 'crazy' in new movie – Mad Man I Love
Ghanaian actor, Majid Michel has gotten himself the lead role in a new movie entitled Mad Man I Love.
Acting alongside Maureen Okpoko and Beverly Naya amongst other acts, the upcoming movie is been directed by Michael Jaja for Magic Movies.
The movie is currently been shot at an undisclosed location in Nigeria and it would take few weeks before the shooting ends.
According to those who should know, the movie is scheduled for release in the last quarter of 2015.
Mad Man I Love has again brought together the brilliance of Michel and Naya on the same set after concludinf the shoot of Bishop Jerry.





Ace actress Iya Gbonkan begs fans for car
Margaret Olayinka, the ace Nigerian actress better known as Iya Gbonkan, has pleaded with her fans for a car gift.
In a now-viral video, the 64-year-old actress said despite acting for decades, she does not own a car.
Iya Gbonkan, who is popular for her remarkable performances in the Yoruba film industry, said she usually relies on buses to move around.
The film star also called on fans to "celebrate me now that I am alive".
"I have been acting for decades yet I don't have a car," she said in the video.
"I jump on buses every day. If I die now, you will kill a cow. Celebrate me now that I am alive. I need a car from my fans."
Olayinka undertook her first performing arts training under the mentorship of Duro Ladipo, the late movie producer.
Her distinctive physical appearance, characterised by her large, bulging eyes, earned her the nickname 'Iya Gbonkan'.
She hit the spotlight in the early 1970s when she featured on 'Pa Yemi Elebu'bon', a television series by Ifa Olokun.
She has since been featured in several other Nollywood movies including 'Aje Meta', 'Jenifa', and 'Ese Oro', among others.
She has also received several recognitions for her craft.
I'd rather be in Hell than be with Christians in heaven, says Temmie Ovwasa
Popular singer cum socialite Temmie Ovwasa recently expressed her preference for going to hell rather than being associated with Christians in heaven.
While speaking in a podcast show called 'Doyin's Corner,' she candidly explained her strained relationship with Christians, citing their perceived unkindness.
The singer revealed that she frequently faces attacks due to her sexuality as a lesbian.
She claimed that Christians relentlessly troll her, accusing her lifestyle of contradicting Jesus' teachings.
While she often jokes about going to hell to provoke a reaction, she clarified that she doesn't genuinely believe in the existence of eternal damnation.
I can't be faithful to only one woman, it's not possible, says Don Jazzy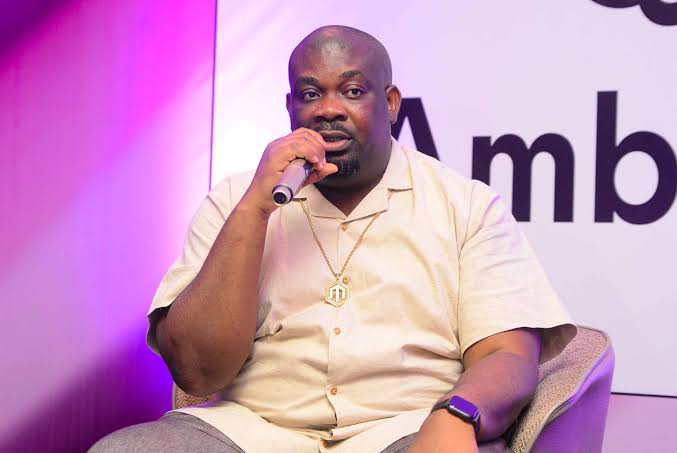 Music mogul Don Jazzy has stated that it will be difficult for him to remain faithful to a single woman.
The music executive made the statement while in a relationship discussion with Nedu Wazobia and others. He acknowledged that he isn't the kind of guy to stick to one woman.
Don Jazzy claimed that although things might change once he locates his lost rib, for the time being; he can't stay committed to just one woman.
Don Jazzy said,
"I wouldn't be able to process the fact that if I like this person every other person should go to hell.
"As at now, in my life, when that butterfly hits me like it hits you people when you fall in love, maybe I will then say every other person is f*cked and this is who I like".
Reacting, Daddy Freeze, via Tunde Ednut's comment section, reiteirated that he can't cheat on his wife but understands Don Jazzy's stance.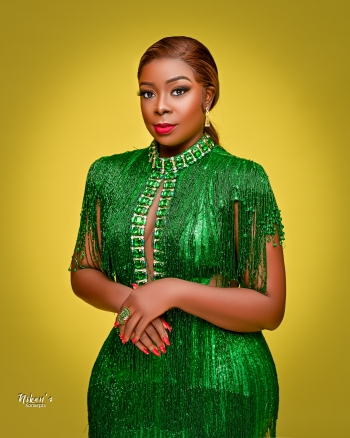 Bodex F. Hungbo, SPMIIM is a multiple award-winning Nigerian Digital Media Practitioner, Digital Strategist, PR consultant, Brand and Event Expert, Tv Presenter, Tier-A Blogger/Influencer, and a top cobbler in Nigeria.
She has widespread experiences across different professions and skills, which includes experiences in; Marketing, Media, Broadcasting, Brand and Event Management, Administration and Management with prior stints at MTN, NAPIMS-NNPC, GLOBAL FLEET OIL AND GAS, LTV, Silverbird and a host of others