Deputy MD of the Sun-Newspaper, Mr Steve Nwosu narrates how his wife, Mrs Toyin Nwosu was abducted in their home 
The hoodlums, were said to have stormed the neighbourhood in a boat through the canal directly facing the community. The street, on which Mr. Nwosu's house is located, is parallel to the long stretch of the canal which separates Festac Town and Amuwo Odofin. It runs through Mile 2 and empties into the Lagos lagoon at Apapa.
The robbers were said to have robbed a building next to Mr. Nwosu's before scaling the fence of his compound. Having succeeded, the men pulled down the burglary proof on one of the windows and gained entry into the apartment.
Mr. Nwosu said that when he started hearing constant banging on the window of his sitting room, he went to the kitchen to check what was amiss.He said..
"When the banging continued, I realised that it was happening in the palour. Then I saw them jumping into the living room and instantly pointed their guns at me. Three of them were in the palour at that time. One of them was wielding an AK 47 rifle, one a pistol, while the third was having a sledge hammer with which they pulled down the burglar proof.
"Immediately, they started shouting: 'Bring the money! Bring the money! There and then, I started pleading with them that there was no money in the house. But they persisted. Then they forced me to lie face down on the floor; they began stepping on me and hitting me. In the process, I sustained injuries in my lips.
"At that point, the noise of the encounter woke up the children who rushed to the palour and began screaming, 'daddy, daddy!' Then, the gun men herded them into their room and locked them all up. Instantly, the children obeyed them and stopped screaming.
"Then, they went for my wife and again screaming: 'where is the money!, Where is the money and the jewelry too!' They took her to all the rooms, and began ransacking everywhere. When they could not get anything, they returned to the palour, took a scarf and blindfolded me. They told me to get up and follow them. Then as they were going out, they changed their mind and took me back to the palour and then asked my wife to go and dress up because she was putting on a pyjamas at that time. Again, they told me to lie face down still blindfolded. Then suddenly, I heard people shouting 'ole, ole' outside, and a gun shot followed. Later they shot at the people screaming. This was what I learnt afterwards.
"Realising that they might have left, I stood up and started searching for my wife. It was in the process that I discovered that the children were locked up in their room. Eventually I came out when I could not see my wife; then I was told by neigbours that four other men were outside waiting for the three that came inside the house. I was also told that they took my wife into a boat and sped off.
"The whole operation lasted for about 30 minutes. It began with the banging at the window at about 1.50am. At that point, I was even too confused to call anybody, not even the police," he recalled.
When asked if it was the case of kidnapping or robbery, he said:
"It was probably robbery taken too far. They also robbed a neigbour who jumped over the fence and sustained some degree of injury. Even when we are under Okota Police jurisdiction, it was the police from Festac Division that came. The roads leading to our area is very bad."
He said he called his wife's relations in Festac and they were the ones that contacted the police at Festac Division but before the arrival of the policemen, the hoodlums had escaped taking his wife away.
"So far, they have made contact with me demanding a ransom of N100 million. They should realise that journalists don't have money. I'm appealing to them to release my wife unconditionally. I wonder what is often attracting robbers to my home. My house is not the finest in the area. I'm increasingly getting frustrated," he said.
Reacting to the abduction of Mr. Nwosu's wife, the Lagos State Commissioner of Police, Mr. Fatai Owoseni, said the incident was purely an armed robbery attack, judging by the manner the robbers operated.
"The hoodlums robbed two other flats in the neigbourhood. They probably didn't come specifically for Mr. Nwosu. But all the same, it was a worrisome situation that robbers will now abduct people if they don't get anything to steal. It is another dimension which we are now studying.
"Crime is evolving; as it is evolving we too will be developing new strategies. I can assure the public that we will get to the root of the matter as we are going to deploy all our human and material resources to ensure that Mrs. Nwosu is rescued and the perpetrators arrested," he assured.
Culled from the sun:
*May she arrive safely. Amen
Diddy finally reaches out to Niniola after four years of sending him DMs without response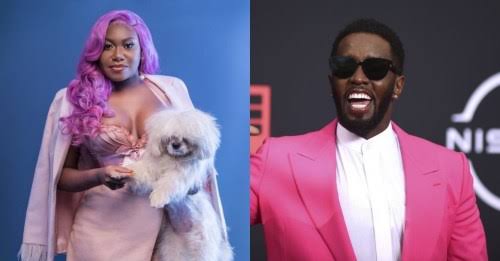 Top Nigerian Afrobeats songstress, Niniola, and American music star cum businessman, Diddy are set to collaborate.
The duo linked up for the very first time via video call after Diddy was informed about her music and he showed interest in working with her.
It is a story of divine providence and destiny as Niniola sent DM to the rapper as far as 2018, but she never got a response until four years later.
Fast-forward to 2022, and faith had beautiful plans for the singer who was eventually connected with the music executive.
Niniola did not only did get a response from Diddy, but also a spoke with him via FaceTime and he explained the whole situation.
According to the Bad Boy Records CEO, he just never saw her messages because of flooded DMs, however, when he started scouting for an artiste to hop on his Afrobeats remix, someone suggested Niniola.
It was when he tried to send her a message via Instagram that he saw tht had previoulsy DM's him but he never knew.
Niniola who shared a video of her speaking with the award-winning musician, noted that dreams do come through.
Ed Sheeran faces trial for plagiarism on 'Thinking Out Loud'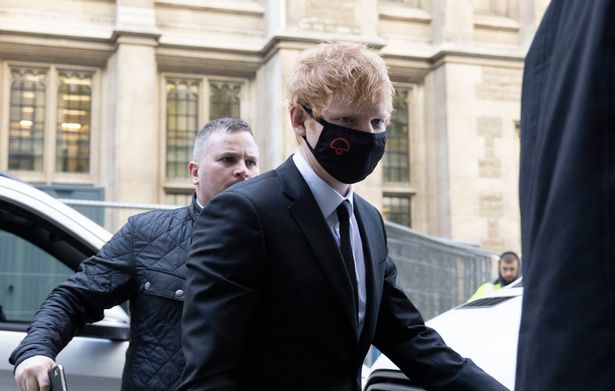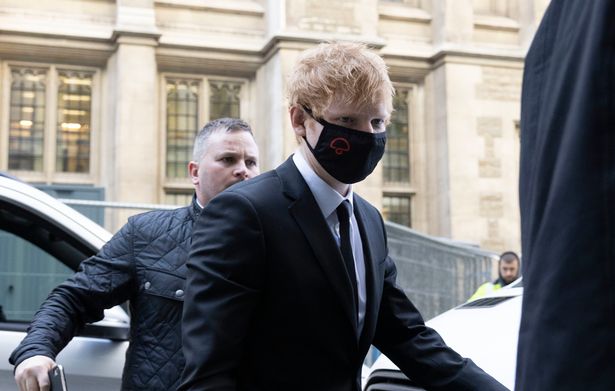 Ed Sheeran, a British megastar, will testify in court to defend himself against claims that he plagiarized Marvin Gaye for his international hit song "Thinking Out Loud."
Ed Sheeran, a top-charting artist and internationally successful pop star, has been informed by a federal judge that he must go to trial in response to claims that he plagiarized Marvin Gaye's 1973 smash song "Let's Get It On" on his 2014 track "Thinking Out Loud."
In his application to the court, Ed Sheeran argued that the copyright claims should be rejected because they were "baseless" and "far too frequent."
The plaintiffs claim that Ed Sheeran and his writing partner Amy Wadge copied and exploited, without authorization or credit the Marvin Gaye song, "including but not limited to the melody, rhythms, harmonies, drums, bass line, backing chorus, tempo, syncopation, and looping." They are seeking $100 million (£90 million) in damages.
A lawsuit was recently filed against Ed Sheeran and his songwriting partners John McDaid and Steven McCutcheon over claims that a chorus from their song "Shape of You" was lifted verbatim from Ross O'Donoghue and Sami Chokri 2015 single "Oh Why."
The High Court Judge ruled that the imitation was "not purposefully nor unconsciously" made during the trial that took place in March 2022. Ed and his co-defendants were given £900,000 in costs.
Ed wrote on his Instagram page following the court decision that he hoped it would put an end to more unfounded claims. Ed Sheeran is not yet getting his desire, though, as he must deal with another lawsuit.
Mr Ibu joins 'Obidient' rally in Jos despite endorsing Tinubu (Video)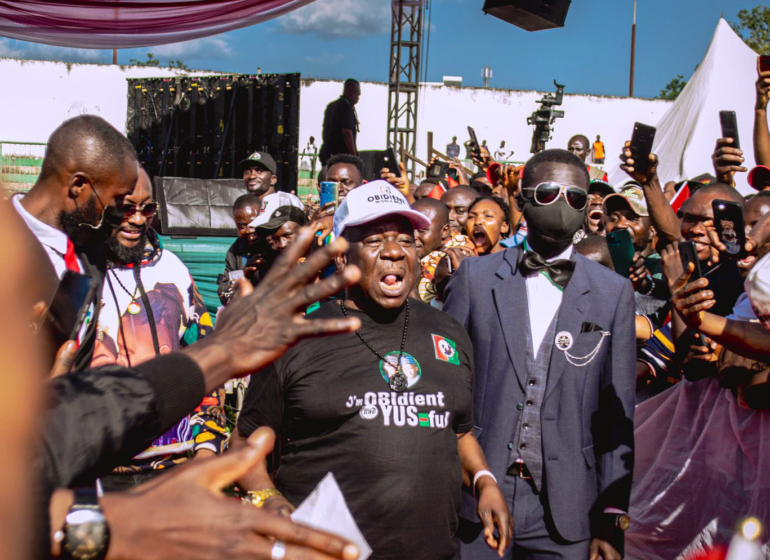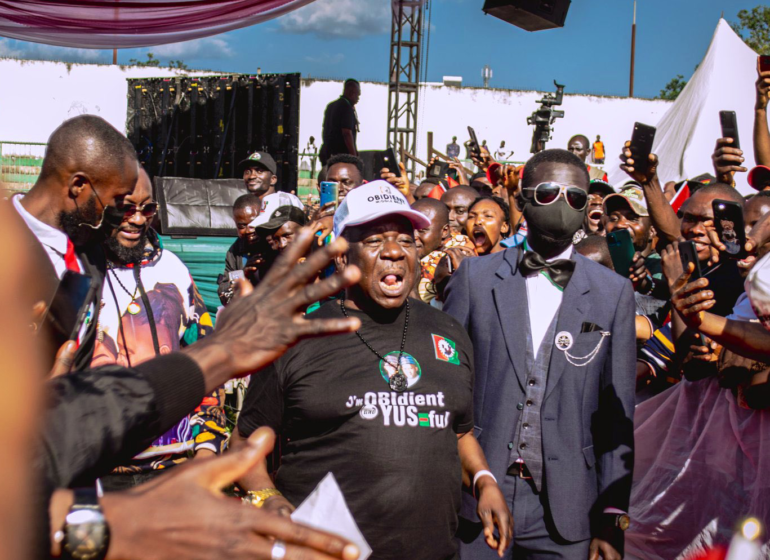 Mr. Ibu, the comic actor, has joined a rally being held in the name of Peter Obi, the presidential candidate of the Labour Party (LP).
A large crowd trooped out on Wednesday evening to receive Obi and Yusuf Datti, his running mate, in Jos.
The visit came as the campaign season for the 2023 election officially kicked off in accordance with the timetable.
The crowd and Obi's team assembled at Rwang Pam township stadium for the rally amid cheers from supporters.
In the crowd was Mr Ibu who would later take to the podium to deliver a short solidarity speech for Obi.
"He is ready to rule us. He is ready to take up the seat of the president. I want you to be obidient," he said.