Do you Know Kim Kardashian has earned $59m from effectively selling her body – Check it out
Her famous rear is said to be insured for £13million-plus and she is worth £65million.And when you add it all up is seems that Kim, 34, has made an estimated £38million from, effectively, selling her body.
Now a new biography, called simply Kim reveals her stunning ability to market herself.
Author Sean Smith says:
"It's as if Kim stood in front of the mirror and decided how best to utilise every bit of herself.
Every part of her is worth something. Ironically, the one thing product-free is her most famous asset. Kim has no endorsements connected to her bottom."
Kim Kardashian's figures
Chest: She models her Kardashian Kollection Intimates lingerie, Divinity Collection swimsuits and Muscle Flex sports bras.
Eyes: The Kardashian make-up range has 12 items including mascara, eye shadow and six types of fake eye lashes as well as sunglasses.
Feet: £1.6m for Sketchers Shape-Up shoes plug, also co-founded website Shoedazzle.com making £1.3m from sale in 2013.
Hair: Kardashian Beauty Hair Products include Black Seed Dry Oil, dryers, straighteners and she plugs Tria at-home laser hair removal system.
Bum: No specific endorsements, but Kim is said to have had her famously rounded bottom insured for $21m in 2014.
Lips: Eight shades of lipsticks and glosses raked in millions and she was also paid £970,000 to pucker up and promote a range of lollipops.
Nails: She has her own Kim-pletely In Love nail-varnish line with the OPI cosmetics giant.
Neck : Put to good use selling trinkets from her Belle Noel and Virgins, Angels, and Saints ranges of celebrity jewellery.
Skin: £650,000 for endorsing Perfect Skin range, £160,000 for her Glamour Tan, seven perfumes worth £12m and she plugs Fusion Beauty too.
Waist:
Her share of £20million from Kard­ashian Kollection clothes plus £1.5m plugging QuikTrim weight-loss pills.
Culled from UK Mirror 
Rita Dominic hasn't given birth to twins, says Biz partner, Mildred Okwo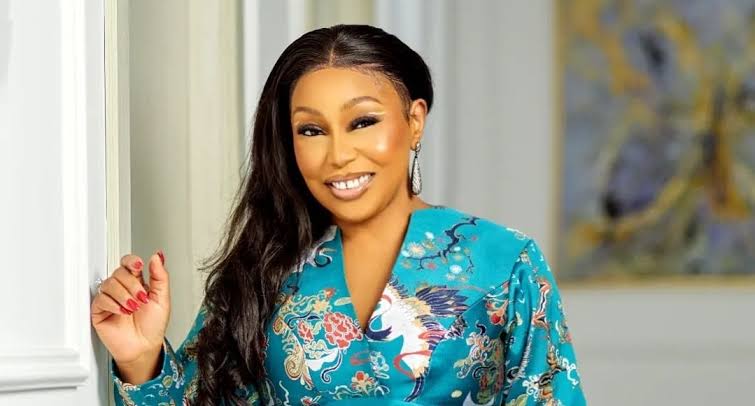 Mildred Okwo, a business partner and friend of popular Nigerian actress, Rita Dominic, has reacted to the rumours making the rounds that her friend has given birth to twin girls.
Okwo a Nigerian film director and producer took her time to debunk the news, advising Nigerians and fans of the actress to ignore the rumour.
In a chat with newsmen, Okwo said: "You see somebody on set today, and the next day they have twins; I do not understand. If Rita has had a child, would I not send a press release to you guys? Common, it does not make sense. Can you imagine? She took a picture while on a movie set. She posted a picture; she is on a movie set; maybe I should call her to find out if she has given birth.
"It is bloggers that are peddling fake news. Kindly ignore them. If she has a child, there is no way that I would not make the announcement and I will definitely not talk to bloggers."
Jim Iyke receives chieftaincy title in Ghana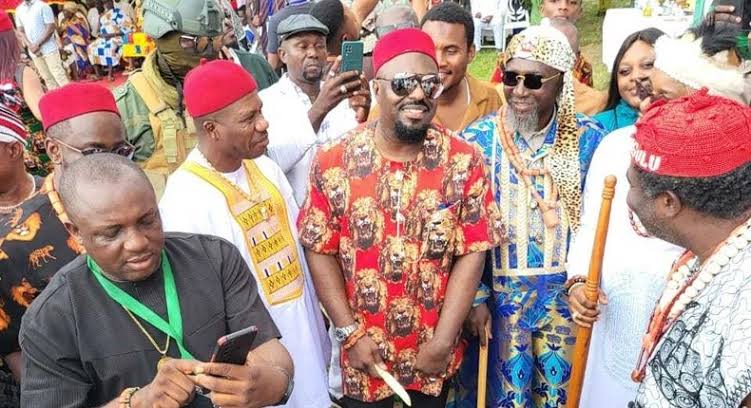 Popular Nollywood actor, Jim Iyke, is now a chief. The actor received the chieftancy title on Sunday, in Ghana.

The coronation took place alongside the occasion of the tenth Yam Festival and the actor was conferred with the title of, 'Ohadike 1 of Ndigbo" by Her Royal Highness, the Eze Ndigbo Ghana, Dr. Chukwudi Ihenetu.

According to Ihenetu, the movie star was recognised for his achievements and contributions to the African entertainment industry and the Igbo people.

A number of Nigerian celebrities including music star D'banj, actor, Alex Ekubo and reality TV star, Teddy A, were conferred with chieftaincy titles in 2018.
Oxlade hails Wizkid, DJ Tunez for impact on his career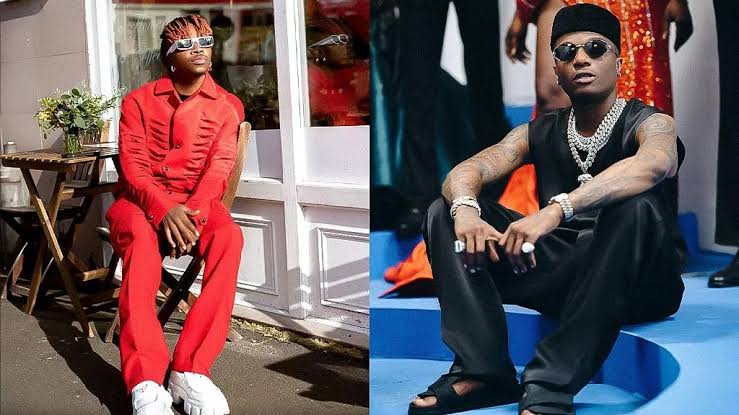 Afrobeats sensation, Oxlade has hailed Grammy award-winning singer, Wizkid and Superstar DJ Tunez for impacting his career, especially in the early days.
Wizkid made history over the weekend and brought out Oxlade to perform with him at the 20,000-capacity sold-out Accor Arena in Paris.
Notable celebrities that graced Wizkid's 'Made In Lagos' Paris Concert were Kylian Mbappe, PSG teammate Achraf Hakimi, Popcaan, Naomi Campbell and a rumoured appearance by Twitter former CEO Jack Dorsey backstage.
He praised DJ Tunez for the great impact he had on his career growth and for making his music appeal to the international world.