Guys Fall In Here!!! The Kardashian's and The Jenner's launch new personal websites????
Kim, Khloe, Kylie, and Kendall, all launched personal websites and apps set to give more fans exclusive content from the girls. Whilst some content is free, for the real juicy stuff fans would have to subscribe.
Variety reports..
Kim Kardashian West, Khloe Kardashian, Kylie Jenner and Kendall Jenner are now offering fans an even deeper glimpse into their lives by way of new personal media apps and websites, which were launched Monday.
Each sister had a hand in designing the theme, color scheme and subject of her app's personalized content.
The apps, provided through tech and media company Whalerock Industries, will give paying subscribers access to the girls' behind-the-scenes videos, tutorials, diaries and tips, and will also enable users to follow their whereabouts, ask them questions and sign up for events and giveaways.
While Kylie — who spoke of her predilection for the color teal and for changing her hair color — might debut a new 'do, workout buff Khloe will video her rigorous fitness routines, and Kim will share her favorite makeup and beauty tips. Like something you see? Links will even allow fans to purchase the exact items the fashionable family members are wearing.
In addition to the apps, the brand-new websites KimKardashianWest.com, khloewithak.com, thekyliejenner.com and kendallj.com will offer a mix of free and exclusive subscriber content. Kourtney Kardashian's app and website will be next to come.
*These girls are just making money. God help us oooo
Naira Marley signs Vusic to Marlian Records
Naira Marley, the singer, has signed a new artiste named Vusic to Marlian Records, his music label.
Naira Marley took to his social media pages to unveil his new signee on Monday evening.
The singer shared a video of himself and Vusic vibing together to a perceived new song.
The singer also went down memory lane as he recalled his struggles in the music industry many years ago.
"Remember way back then dem dey laugh my history, now I don clear browser and if I wanna know how I came this far, you go need browse am," the singer wrote.
"Please guys help me welcome @Vusic to Marlian music. No long talk let's get to work bro."
Vusic also took to social media to appreciate Naira Marley for the "great opportunity" to join Marlian Records.
"Thanks to @Nairamarley for this great opportunity. Steady bangers coming up," he wrote.
"I'm happy to be part of the Marlian family."
"You bought car, yet your family is suffering" Portable throws shade at Spyro (Video)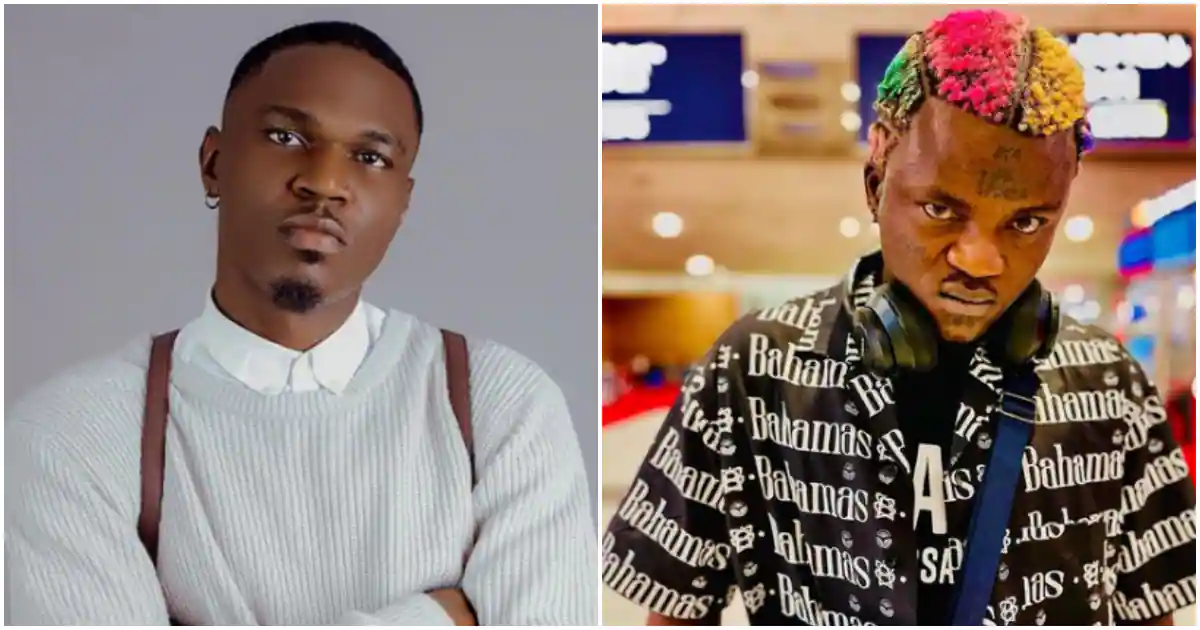 Nigerian singer, Portable has thrown a subtle shade at upcoming singer, Spyro.
The two had fallen out after Spyro in an interview stated that he doesn't desire to work with the controversial singer.
Offended by his remarks, Portable via his Instagram page threw shade at him questioning if he takes care of his family.
Portable noted how Spyro bought a car, yet allows his family to suffer. He also claimed that the singer is living a life of Foreign in local.
"You buy car, you dey oppress, have you taken care of your family. You get a car, family dey suffer. You are living the life of Foreign in local. Have you taken care of your family".
Portable >>>>>>>>>>>>>>>>>>>> spyro pic.twitter.com/xBpkMoUX9w

— WALMART 🌍 (@Walmart1805) May 31, 2023
Yvonne Jegede addresses rumour of secret marriage to Ned Nwoko
Yvonne Jegede, the actress, has addressed rumours of a secret marriage to Ned Nwoko, the husband of Regina Daniels.
A blogger had claimed that Jegede recently got married to Nwoko and subsequently deleted all her Instagram photos.
Reacting to the post, the actress expressed frustration at the way false information goes viral on the internet.
Jegede described the post as "evil and false," adding that she won't waste her energy fighting the blogger.
"When many people tell you they know 'something' is happening or believe something has happened, you asked them how they got to know, they tell you they read or heard it from the internet," she wrote.
"Oftentimes, they heard it from idiots. How could you be this bold about falsehood? How can you lie so confidently?
"How can you intentionally tarnish people's image and damage relationships all because you want to attract people to your blogs?
"This funny post is evil and false in every intent. I won't dissipate energy fighting you. Karma is already dealing with your destiny."
Jegede also questioned how deleting her Instagram photos indicates that she had a secret wedding,
"How does deleting my photos on my page give off anything???" Jegede wrote.
"The effrontery to mention my son sef, I suppose give you one dirty slap."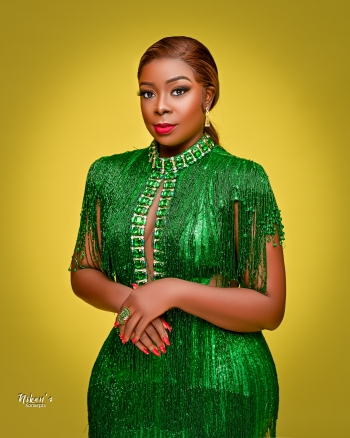 Bodex F. Hungbo, SPMIIM is a multiple award-winning Nigerian Digital Media Practitioner, Digital Strategist, PR consultant, Brand and Event Expert, Tv Presenter, Tier-A Blogger/Influencer, and a top cobbler in Nigeria.
She has widespread experiences across different professions and skills, which includes experiences in; Marketing, Media, Broadcasting, Brand and Event Management, Administration and Management with prior stints at MTN, NAPIMS-NNPC, GLOBAL FLEET OIL AND GAS, LTV, Silverbird and a host of others