Huh?If you marry more than one wife, rate of prostitution will be reduced says Kenya Politician David
David Gikaria, a Nakuru, Kenya Member of Parliament said that if men married more than one wife then prostitution would end because all single women will get husbands.
Speaking on Monday, September 14 at a free medical camp he had organized in his constituency, Gikaria, who has three wives, said that prostitution is on the increase in Kenyan towns because women lack husbands.
"There are so many women in our towns who don't have husbands or men in their lives and this forces them to resort to prostitution and this thing can be solved if only men agree to marry more than one wife," he said. "Why should we allow these women to suffer cold at night when we can take care of them in our homes." he added. Gikaria gave his own example saying that he has three wives and called on men to learn from him. "I think those people who have money especially MPs are well off should lead from the front by marrying many wives," said Gikaria.
*Do you all agree with him???? Oga o
My husband pays me every time we meet in the bedroom – Married woman laments
A woman has complained about the way her husband treats her which is tantamount to him not respecting their union.
She said her husband pays her every time they sleep together and he even invites her to different hotels where offer her money after every intimate encounter.
A businesswoman shared the distraught woman's story online and said that the wife feels disrespected because her man treats her like a runs girl.
According to the woman, the man's habit of paying for her body started when they were dating and she saw it as a fun-filled activity.
However, the problem now is that they have been married for three years and he still pays her for every time they meet in the bedroom.
She said they do not have any children yet and she expected that his kink would have stopped now that they are husband and wife.
Watch video below:
My husband pays me every time we meet in the other room — Woman cries out

pic.twitter.com/MPWCUxJWYy

— Instablog9ja (@instablog9ja) March 8, 2023
Tiger Woods' ex-lover, Erica Herman, sues him for $30m after messy split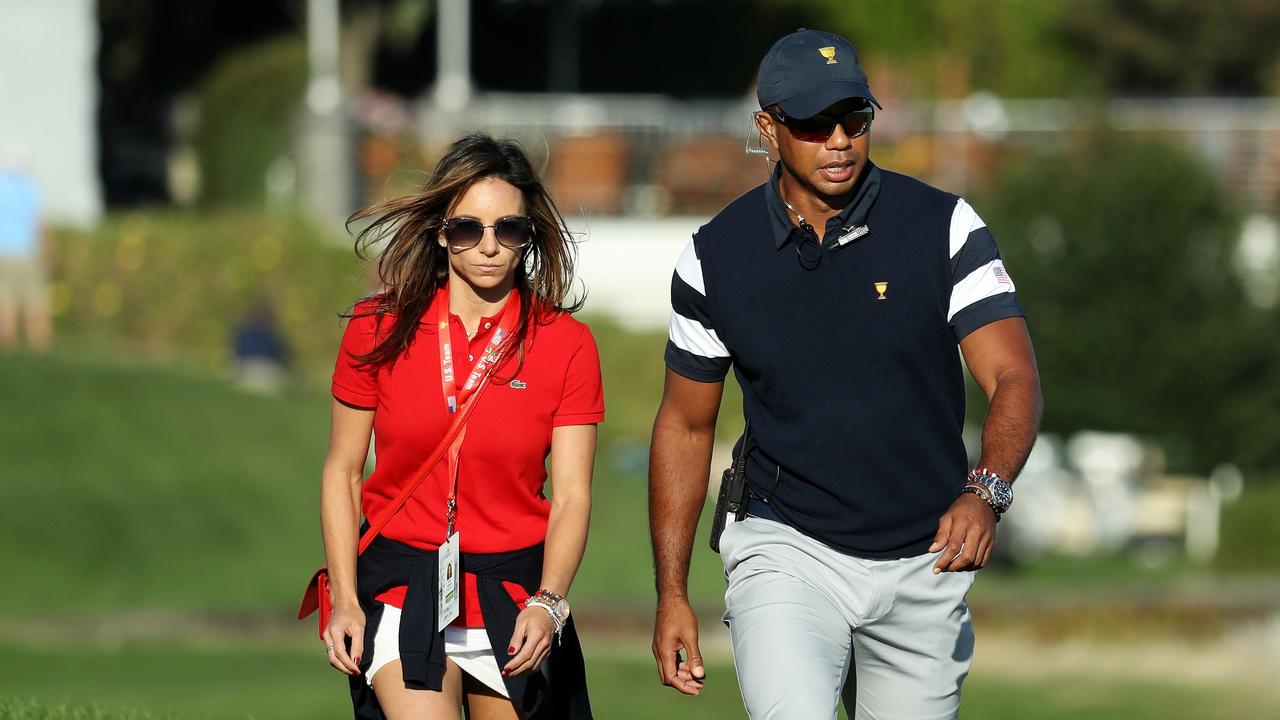 Erica Herman, the ex-lover of Tiger Woods, has sued the golf legend over a non-disclosure agreement (NDA) she claimed she was "forced to sign."
A non-disclosure agreement (NDA) is a legally binding contract that establishes a confidential relationship.
She argued that she is now entitled to 30 million dollars in compensation following their split.
In court documents obtained by Daily Mail, Woods was accused of unlawfully locking Herman out of their shared Florida home.
TMZ reports that Herman claimed the NDA should be voided when there is evidence of assault or harassment.
She cited the Speak Out Act which states: "an NDA is not enforceable if agreed to before a dispute involving sexual assault or sexual harassment."
She said she is being forced to comply with the agreement by a private trust run by Woods.
Herman, who previously managed Jupiter, Woods' restaurant, also accused him of locking her out of his mansion in Florida.
The 38-year-old alleged the golf legend, 47, tricked her into packing her bag for a "short vacation", only to be told that she has been kicked out when she arrived at the airport.
Herman claimed they had an "oral agreement" that meant she could live at the mansion for eleven years, of which she had five years remaining when they ended their romance.
In the legal filings, Herman used the word "trickery", which she said, violates the oral tenancy agreement and Florida law.
39-year-old dwarf teacher finds love after getting rejected by women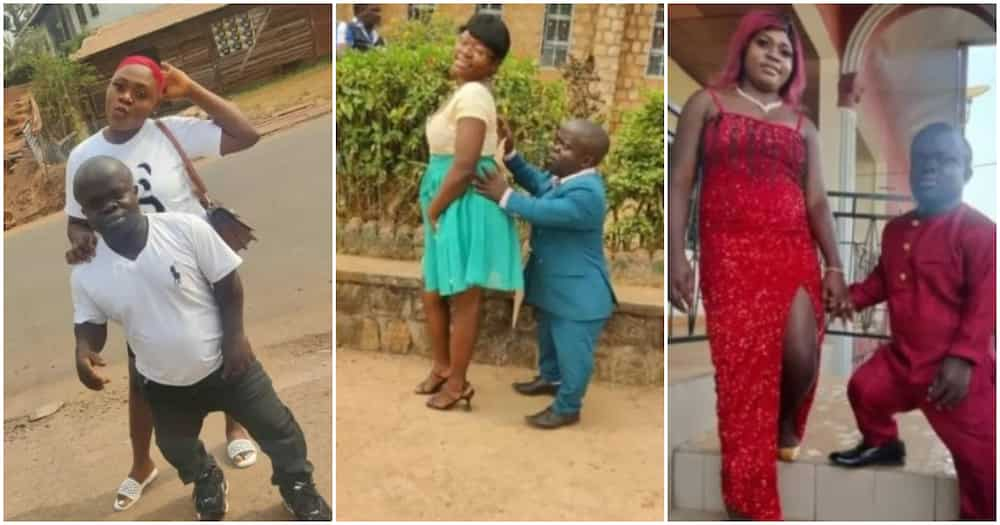 After years of being rejected by women due to his height, Kwoyela Derick, a 59-year-old teacher from Bali Nyonga in Cameroon's Northwest Region, has finally found a life partner.
Derick, popularly known as DK, met Kahboh Patience, 28, in January 2022 and they began dating.
The teacher expressed his love for Patience and his desire for her to become the mother of his children in an interview with MMI.
"Her character attracted me. She is perfect because she gives me maximum respect and she is God fearing too." He said.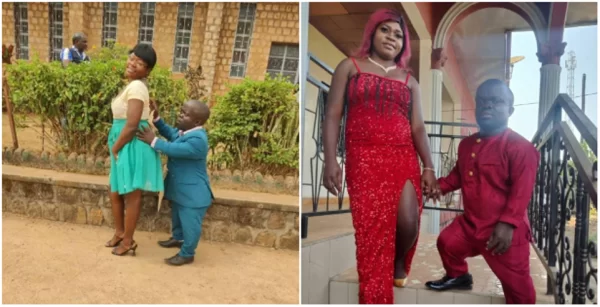 His relationship with Kahboh Patience has received a lot of criticism from naysayers.
"One of our biggest obstacles was when we were planning to get married. Her friends and some people close to her were complaining and asking why she is getting married to short man like me.
"I have promised to take good care of my wife. I want our story to be an inspiration to everyone, including those who have lost hope in love. There is a chance and someone special for us all," he said.
However, despite the objections, their traditional wedding has been fixed for April 6, 2025, in Bali Nyonga, while the white wedding ceremony will take place on April 8 in Bamenda.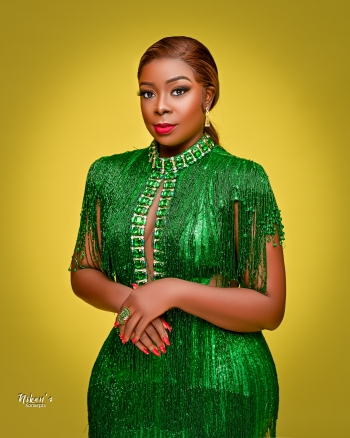 Bodex F. Hungbo, SPMIIM is a multiple award-winning Nigerian Digital Media Practitioner, Digital Strategist, PR consultant, Brand and Event Expert, Tv Presenter, Tier-A Blogger/Influencer, and a top cobbler in Nigeria.
She has widespread experiences across different professions and skills, which includes experiences in; Marketing, Media, Broadcasting, Brand and Event Management, Administration and Management with prior stints at MTN, NAPIMS-NNPC, GLOBAL FLEET OIL AND GAS, LTV, Silverbird and a host of others