Pastor T.B buys $60 million Gulfstream G550 private jet 
SaharaReporters reports that,the church leader took possession of the nearly brand-new Gulfstream G550 aircraft in April 2015, a few months after a building collapse at the premises of his megachurch in the Ikotun-Egbe suburb of Lagos killed 116 people. Registered as "Synagogue Of Nations," the jet was purchased using the Bank Of Utah trustee as the front for purchasing the jet.
Pastor TB Joshua's jet is the most expensive of the four owned by Nigerian pastors.
The jet, which has US registration number N131LK, was built in 2010. It was delivered to its first user in 2013 before making it to TB Joshua early this year. SaharaReporters learned that the jet made a voyage to Nigeria in December 2013, as the Bank of Utah was apparently pitching it to Pastor TB Joshua. The man of God reportedly asked to see it and bless it before finally taking delivery.
It could cost up to $3 million to maintain the jet annually, depending on how heavily it is used.
Sources at the church told our correspondents that Pastor Joshua claims the jet was paid for by at least eight African Heads of State in 2014. It was first kept in Israel before the tragic church collapse in September in which 116 persons, mostly South Africans, were killed.
When SaharaReporters reached Pastor Joshua, he denied owning a private jet. Instead, he said he frequently charters private jets because he travels extensively, noting, for instance, that he has an oncoming trip to Argentina.
His claim runs contrary to information from the Nigerian Civil Aviation Authority (NCAA), which claimed that N131LK is on record as belonging to Pastor TB Joshua through SCOAN.
"What the Bank of Utah does is to help non-US citizens act as agents to purchase aircraft using US financing," a source at NCAA told SaharaReporters. The source recalled that the same bank was also instrumental to purchasing jets from Bombardier on behalf of the government of Rivers State under Governor Rotimi Amaechi, and Akwa Ibom under Godswill Akpabio.
*There's God in everything we are doing
Yvonne Jegede speaks on failed marriage, calls ex-husband 'deadbeat dad'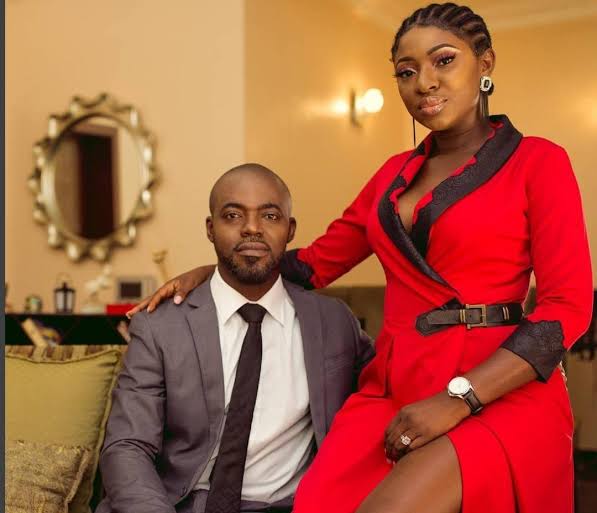 Yvonne Jegede, the Nollywood actress, has accused Olakunle 'Abounce' Fawole, her ex-husband, of being a deadbeat father.
The actress spoke about her failed marriage during a show hosted by Mercy Johnson Okojie.
Jegede said nothing significant was the cause of their divorce.
She said despite having a "solid friendship" before marriage, they weren't just compatible and "were on different pages".
"It didn't work out and we can't force it. I really don't want to talk about the problem we had but honestly, it wasn't worth splitting over. I think we were on different pages, we were not even reading the same book in the first place," she said.
"He is a very good guy with a good mind, sympathy and that's why I married him. But I guess he is not the right person for me so we had to go our separate ways.
"I already saw we both don't have a future together so I had to leave. I didn't go through anything though because he didn't beat me, he did nothing.
"Olakunle and I don't talk anymore. I don't know the reason for that because he had a solid friendship aside from the marriage."
Jegede further called Fawole a "deadbeat father" who doesn't care about his son's wellbeing.
She said the first and last time he asked about his son was when the boy was 5 months old — when she threatened not to use his name as the boy's surname.
She added that despite reaching out to him, he still didn't come to check up on his son.
"The first time he publicly accepted and carried the son was when he was 5 months old. I gave him an ultimatum that I will remove his surname if the boy turns 5 and he doesn't show up," she said.
"I had given my son a compound name, Xavier Jegede Fawole, and I threatened that I will remove the Fawole and leave just the Jegede since I individually raised him.
"Since that day he never called. He doesn't wish him a happy birthday on his birthdays. He doesn't call him to ask about his well-being.
"Your gift is in my hand yet you don't care. You see, one moment I dreaded the most is for my child to wake up one day and ask where is my father and it has happened.
"That day he (the son) asked, I had to send messages to his siblings to ask him to come and check up on him but it yielded no result.
"However, my house is open for him to come to check on his son but he clearly doesn't want to. My father went for father's day to represent him the other day, it was quite painful. But he doesn't want to be involved in his son's life so I'm going to raise my son myself."
Blaqbonez disappointed over Wizkid's comment on rappers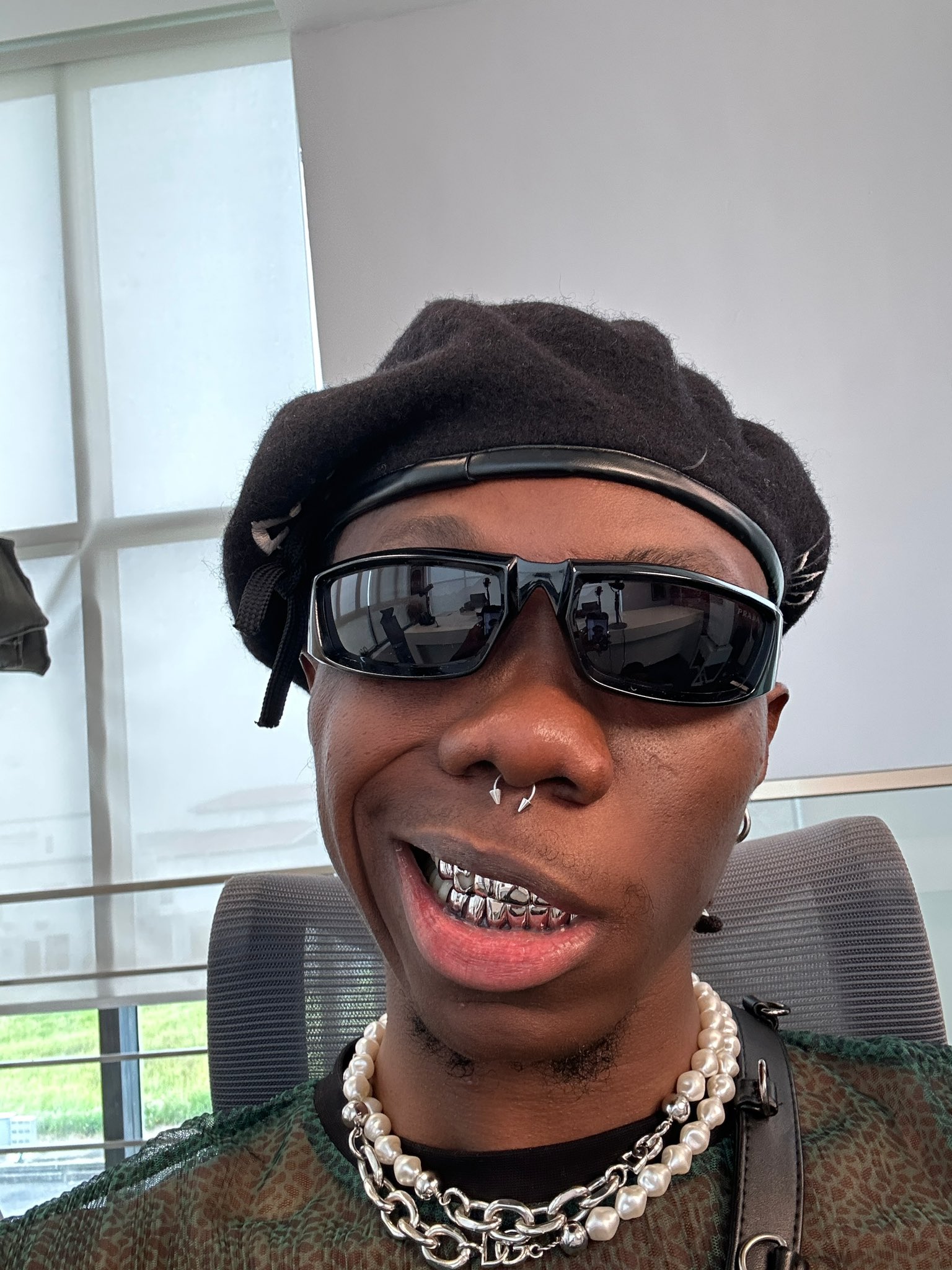 Blaqbonez, the Nigerian artiste, says he is "disappointed" over Wizkid's controversial comment about rappers in Africa.
Wizkid has been in the news since last week over his scathing criticism of rap music which he dismissed as "boring" and "dead".
In an interview, Wizkid stated that he doesn't listen to rap, suggesting rappers have failed to adapt to change.
"Afrobeats is the new pop. I sold two million copies in America off of one song! Even some American artists don't have a diamond record. If I'm being honest, I don't listen to any other genre of music anymore," he said.
His comment attracted a chorus of condemnation from a number of indigenous hip-hop artistes and fans of rap music.
MI Abaga appeared to have countered Wizkid, saying rap is "still on the rise".
Oladips, the fast-rising rapper, also called out the 'Ojuelegba' crooner, asking him if he has ever helped any rapper.
Still unsatisfied, the 'Bad To Me' crooner later took to his Snapchat on Saturday to describe Nigerian rappers as "broke boys".
He also claimed Sarkodie, Nasty C, and Black Sheriff are the only rappers in Africa.
"Can't believe y'all broke boys really thought Big Wiz will talk about y'all, wow! Y'all keep sending una popsy rap videos! I go dey watch maybe I fit help una mama life," he wrote.
"Y'all not even rappers, Nasty C/ Sarkodie/ Black Sheriff are the only rappers in Africa. Y'all dumb f****s."
Reacting via a lengthy Twitter post, Blaqbonez registered his disappointment with Wizkid over his comment.
"The last few days had me reflecting, looking back at how far I've come, the Wins and the Losses, whatever rap may or may not be, it got me this, everything I have, the cult-like fans who by far are the best part of everything," he wrote.
"I said that to say I'm disappointed, everyone knows I'm a big Wizkid fan, maybe even a di*k rider on Twitter but rn I'm disappointed, I am, I can't hide my emotions, I wasn't even mad at the magazine article.
"Those are conversations I've even had behind the scenes. But the actions that followed can't be defended, heavily degrading and undeserved but I'd keep doing my thing, carrying the most bashed and the most attacked genre on my back.
"Showing the world what a Nigerian rapper looks like. I'd keep dropping these hits, classic albums, selling out my shows, however far it takes me I'm good with it long as i can feed my family."
'Davido will never do this' — Uche Ogbodo berates Wizkid over criticism of rap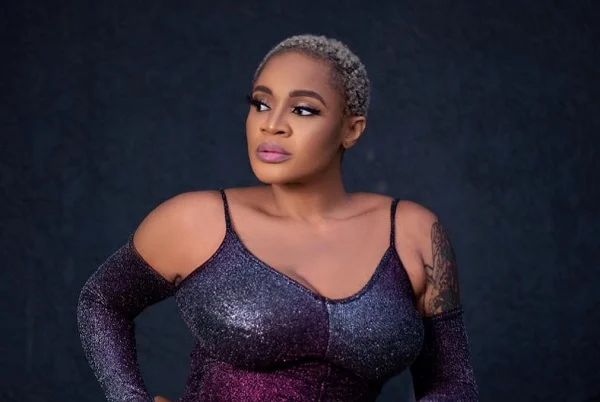 Uche Ogbodo, the actress, has taken a swipe at Wizkid for saying rap is "dead and boring".
Wizkid had in a recent interview spoken argued for the dominance of Afrobeats over other music genres.
The singer said he does not listen to rap music anymore because he no longer finds it interesting.
Wizkid also described the rap genre as "old, boring, tired and dead".
His comment, however, did not sit well with many indigenous practitioners and fans of rap music.
In a lengthy Instagram post on Saturday, Ogbodo called out Wizkid, stating that he had no "loyalty" to his people.
She also said Nigerians don't like each other, adding that Davido wouldn't have said what Wizkid said.
"Wizkid was wrong! Too wrong! How could you say such about your people?" Ogbodo asked in Pidgin and English.
"No loyalty to your people! To your country, only selfishness is everywhere. Abeg make all of them gettat, this is not nice. All Nigerian rappers, y'all are the biggest and greatest, abeg. Justice for Naija rappers."
In another post via her Instastory, Uche Ogbodo wrote: "How dare you? Davido would never do this lai lai."
Among those who have countered Wizkid's viewpoint on rap is MI Abaga who insisted the genre is on the rise".