Senate President renders his statements concerning his arrest 
Following the development in the Code of Conduct Tribunal (CCT) today, Friday, September 18, 2015 when the Tribunal chose to ignore the subsisting order of a Federal High Court by sitting, we hereby state our position as follows:
1. While the Senate President, Dr. Abubakar Bukola Saraki, had stated and maintains that he is ready to submit himself to due process of the law on any issue concerning him, he also believes he has an inalienable right to resort to the same judiciary for protection when he feels his fundamental rights are about to be infringed upon.
2. It is for this reason that Dr. Saraki, having satisfied himself that the case filed by the CCB and the manner in which the case was filed show that he will not be given justice, resorted to the Federal High Court for the determination of the issues of competence of the prosecutor as well as compliance with the procedure stipulated in the Code of Conduct Bureau and Tribunal Act.
3. The Federal High Court on Thursday, September 17, 2015, therefore ordered that the all parties in the case should appear before it on Monday, September 21, 2015. The implication of this ruling by a Court of competent jurisdiction is that the sitting today has been overtaken by event. It is for this reason that Dr. Saraki chose to go about with his normal official schedule.
4. Today at the Tribunal, Counsel to the Senate President, Mr. M. A. Mahmud (SAN), raised a motion stating that there is a pending constitutional matter before the Federal High Court to be decided on Monday and that the Tribunal should hold the trial until the constitutional matter is disposed of.
5. We are however dismayed that the Tribunal chose to disregard the order of the Federal High Court and the motion to suspend hearing till Monday when all parties are expected to argue their positions on the constitutional matter.
6. It is also a surprise to us that despite the application by the lead counsel to the Senate President that he will produce Dr. Saraki on Monday and the personality of the person involved as the Number three man in the country, the Tribunal insisted on issuing a warrant of arrest as if its intention is simply to embarrass Dr. Saraki. We are not unmindful of the fact that the Tribunal is acting under political influence and external pressure. This is dangerous to our democracy.
7. The conduct of the Tribunal today left nobody in doubt that it cannot do justice on the matter before it. It is also clear that today's decision is an abuse of the rule of law which portends danger to our judicial system. The Tribunal has equally set a bad precedent in the way and manner it conducted itself during the proceedings.
8. We want to emphasise the fact that this is not part of any war against corruption but using state institutions to fight political opponents and seeking to achieve through the back door what some people cannot get through democratic process.
9. We need to caution here that in a desperate bid to settle political scores and nail imaginary enemies, we should not destroy our democratic institutions and heat the polity for selfish reasons. Let us all learn from history.
10. The Senate President is a law abiding citizen who will not do anything to undermine the judicial process and authority. However, Dr. Saraki will always act to protect his fundamental human rights.
End
Signed
Yusuph Olaniyonu
Special Adviser (Media and Publicity) to the Senate President.
*Omo this na serious matter Kai
AFRIMA mourns Mohbad, call for institutions in African music industries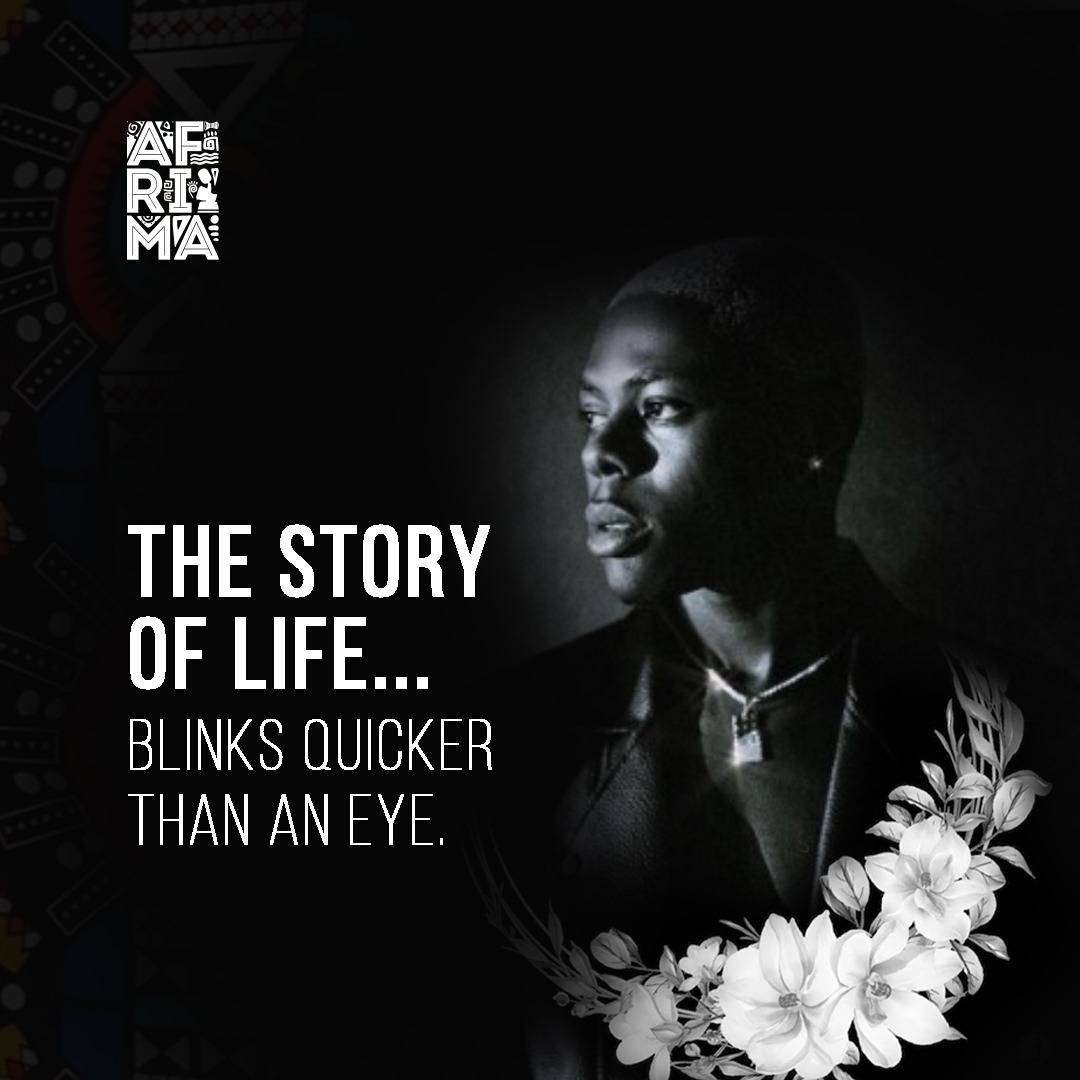 All Africa Music Awards, AFRIMA, has emphasized the importance of regulating and institutionalizing the music entertainment industry as it joins millions of African youths and music fans to express grief over the demise of Nigeria's singer, Mohbad, (real name Ilerioluwa Oladimeji Aloba).
Mohbad died on Tuesday, September 12, 2023, in an event that has generated massive public reaction.
The 27-year-old budding music star also known as Imole (Light) was a young and very promising artist whose creativity and amazing gift have made him produce highly thrilling lyrics that have warmed the hearts of millions of fans across the world.
The President and Executive Producer, AFRIMA, Mike Dada, in a statement, while lamenting that Africa has lost a promising talent in its growing music industry in a shocking manner, noted that institutionalization of the music/entertainment industry remains a top priority in curbing the unprofessional practices that have been existing within the industry in Africa.
He said; "On behalf of the International Committee of AFRIMA, we condole with Nigeria's music industry, parents and fans of Mohbad, over his painful demise. The death of Mohbad is a tragic event that has left us all deeply saddened. Our thoughts and prayers are with the family and loved ones of the deceased during this difficult time.
With his demise, Africa has lost a promising talent in our growing music and entertainment industry. We pray God to grant him eternal rest and grant his parents, family, and teeming fans the fortitude to bear his irreplaceable loss.
AFRIMA is spearheading efforts to mobilize stakeholders in the creative industry in Africa, with a focus on Nigeria, to establish institutionalized operations and regulate the music entertainment industry.
It is necessary to have a law that regulates the music industry to prevent it from becoming an unregulated free-for-all, as currently, the entry requirements are low such that anyone can just wake up and establish a music record label.
To address this issue, African countries must establish a Music Institute to certify practitioners regularly.
AFRIMA urges stakeholders, including relevant government officials and agencies, artists, record labels, A&R, producers, promoters, artiste's managers, brands, songwriters, DJs & video vixens, video directors, equipment production and rental companies, publishing companies, streaming service companies, entertainment lawyers, royalty companies, choreographers/dancers, entertainment/music journalists and media, culture and music enthusiast, other supporting professionals: cameramen, editors, make-up, hairstylist, costumiers, among others, to participate in this crucial process. We urge stakeholders to submit their proposed legislation for review and consideration."
AFRIMA's concerns echo the call for justice for the late musician whose passing has created suspicion of foul play. The Nigerian Police are currently investigating the circumstances surrounding Mohbad's death as the public keenly awaits the outcome.
Musicians and celebrities from Nigeria and internationally including Kodak Black, Lil Durk, and Meek Mill have all paid tributes to the late Street Hop sensation whose music has enjoyed a resurgence in the streaming platforms in Nigeria.
'I regret tattooing your face on my lap,' Mandy Kiss berates Naira Marley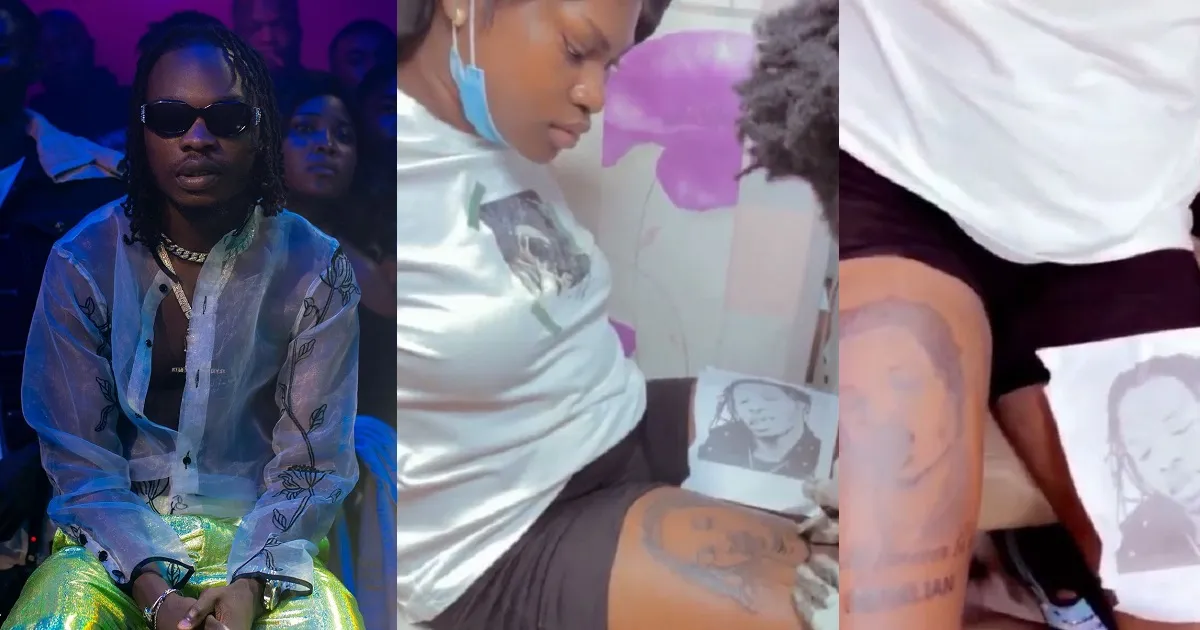 Nigerian skit maker and brand influencer, Mandy Ayomiposi Oluwada, popularly known as Mandy Kiss, has said she regrets tattooing the face of rapper Naira Marley on her thighs.
This comes following the death of Mohbad, a former signee of Naira Marley with allegations linking the Marlian boss to the sudden death of the singer.
Reacting via her Instagram story, Mandy expressed regrets for idolising the Marlian Music boss.
She wrote, "I regretted the day I tattooed ur face on my laps, Naira Marley.
"You're a big m*ss.
"Best day of my life is June 30 d day I erased ur face."
Burna Boy postpones South Africa show, says production team are yet to be paid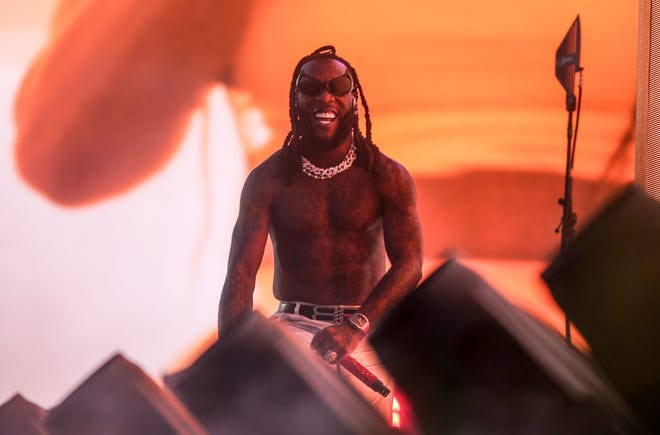 Grammy-award-winning Nigerian artiste Damini Ogulu, aka Burna Boy, has canceled his highly anticipated live concert due to the promoters' inability to fulfill their contractual obligations.
Burna's live concert was scheduled for September 23, at the FNB Stadium in Johannesburg, South Africa.
Buran's statement is coming after Ticketing company, Ticket Pro, announced Wednesday that the highly anticipated show, is being postponed due to a 'lack of ticket' sales, among other reasons.
"We regret to announce the postponement of the highly anticipated Burna Boy concert scheduled to take place at FNB Stadium, Johannesburg on 23 September 2023.
"The concert will now take place on the 16th of December 2023.
"This decision was not made lightly by the promoter and comes as a result of careful consideration and assessment of various factors, including the lack of ticket sales," read the statement by Ticket Pro.
Spaceship Management, Burna's management company, has since reacted to this claim by Ticket Pro, stating the concert promoters' Ternary Media Group's failure to fulfill their financial, production, and technical obligations to the team.
"Sadly, it is with great regret that we must inform you that despite my team's effort, the show in Johannesburg on September 23rd, will be canceled due to the inability of the promoters to fulfill their contractual, financial, production, and technical obligations.
"Production vendors have still not been paid and as such, it is evident at this point that the agreed production standard needed for this venue size can not be achieved.
"We hereby state that all ticketing companies must ensure that is refunded in full.
"Deepest apologies to all fans, looking forward to seeing you all soon," their statement read.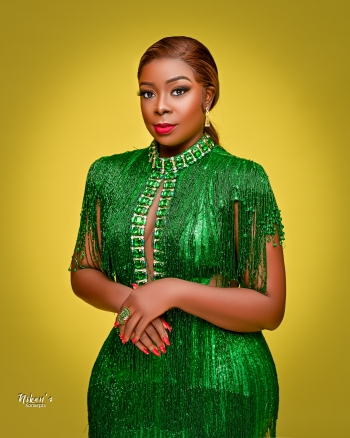 Bodex F. Hungbo, SPMIIM is a multiple award-winning Nigerian Digital Media Practitioner, Digital Strategist, PR consultant, Brand and Event Expert, Tv Presenter, Tier-A Blogger/Influencer, and a top cobbler in Nigeria.
She has widespread experiences across different professions and skills, which includes experiences in; Marketing, Media, Broadcasting, Brand and Event Management, Administration and Management with prior stints at MTN, NAPIMS-NNPC, GLOBAL FLEET OIL AND GAS, LTV, Silverbird and a host of others