Which country does this? 50 Senators now escorts for the Senate President Saraki during his trial. 
So after going front and back on this false declaration trial, Mr. Saraki finally arrived the tribunal premises at 9:32 a.m., accompanied by "about 50 senators and some members of the House of Representatives", his spokesperson, Yusuph Olaniyonu, told PREMIUM TIMES.
Mr. Olaniyonu however declined further comments, saying he was already seated in the courtroom.
Some of the senators in court, according to a PREMIUM TIMES reporter at the trial, are Theodore Orji, Sam Egwu, Ike Ekweremadu, Shaba Lafiaji, Aliyu Wamakko, Rafiu Ibrahim, Tayo Alasoadura, Hamma Misau, Samuel Anyanwu, Sabi Aliyu Abdullahi, among others.
The Chairman of the Tribunal came into the courtroom at 10.32 a.m, and apologised for the delay in the commencement of proceeding. He said the tribunal was sorting out some matters.
This newspaper learnt that the Senate President and his supporters first converged on the National Assembly early on Tuesday morning from where they took off in a convoy of buses for the tribunal.
One of the senators, who asked not to be named, said he and his colleagues decided to provide cover for the senate president to prevent him from being arrested or humiliated by the police.
A supporter of the Senate President, now also inside the courtroom, told PREMIUM TIMES, "We are already seated. No shaking. The plan is to humiliate the man, not minding if they break the law or violate the procedure.
"We have nothing to fear. After Saraki has exercised his fundamental human rights in relevant courts, we are here to to show the lies contained in the charges."
Mr. Saraki had on Monday released a statement, saying he was now ready to attend his trial, days after he battled frantically to use the courts to halt the trial.
The tribunal had ruled Monday that Mr. Saraki must appear before it at 10am today.
Mr. Saraki failed to appear before the tribunal during Monday's sitting despite an arrest warrant issued against him by the tribunal last Friday.
He is facing charges bordering on corruption and false assets declaration.
The tribunal opened the trial last Friday but the senate president failed to show up. He was represented by a team of lawyers led by a former president of the Nigeria Bar Association, Joseph Daudu.
Consequently, the Chairman of the Tribunal, Justice Danladi Umar, ordered the Inspector General of Police, Solomon Arase, to effect the arrest of the senate president and produce him before the Tribunal on Monday.
Mr. Saraki's lawyers immediately filed a suit at the Court of Appeal for a stay of execution.
Despite the appeal, the Tribunal resumed the trial on Monday without the senate president appearing.
At the hearing, Mr. Saraki's lawyers objected to the sitting contending that the Tribunal was incompetently constituted.
They argued that the 1999 Constitution provided that the Tribunal can only sit with three of its members, namely the chairman and two members present as against two – chairman and one member – which was the case when the trial resumed.
However, Mr. Umar responded by referring to the Interpretation Act, which says the chairman and one member could sit during any trial
*Our senators are so less busy. Chai. And come to think of it, what would they be doing when their president wasn't on seat? But 50 senators? Too much please
Another picture below
Naira Marley signs Vusic to Marlian Records
Naira Marley, the singer, has signed a new artiste named Vusic to Marlian Records, his music label.
Naira Marley took to his social media pages to unveil his new signee on Monday evening.
The singer shared a video of himself and Vusic vibing together to a perceived new song.
The singer also went down memory lane as he recalled his struggles in the music industry many years ago.
"Remember way back then dem dey laugh my history, now I don clear browser and if I wanna know how I came this far, you go need browse am," the singer wrote.
"Please guys help me welcome @Vusic to Marlian music. No long talk let's get to work bro."
Vusic also took to social media to appreciate Naira Marley for the "great opportunity" to join Marlian Records.
"Thanks to @Nairamarley for this great opportunity. Steady bangers coming up," he wrote.
"I'm happy to be part of the Marlian family."
"You bought car, yet your family is suffering" Portable throws shade at Spyro (Video)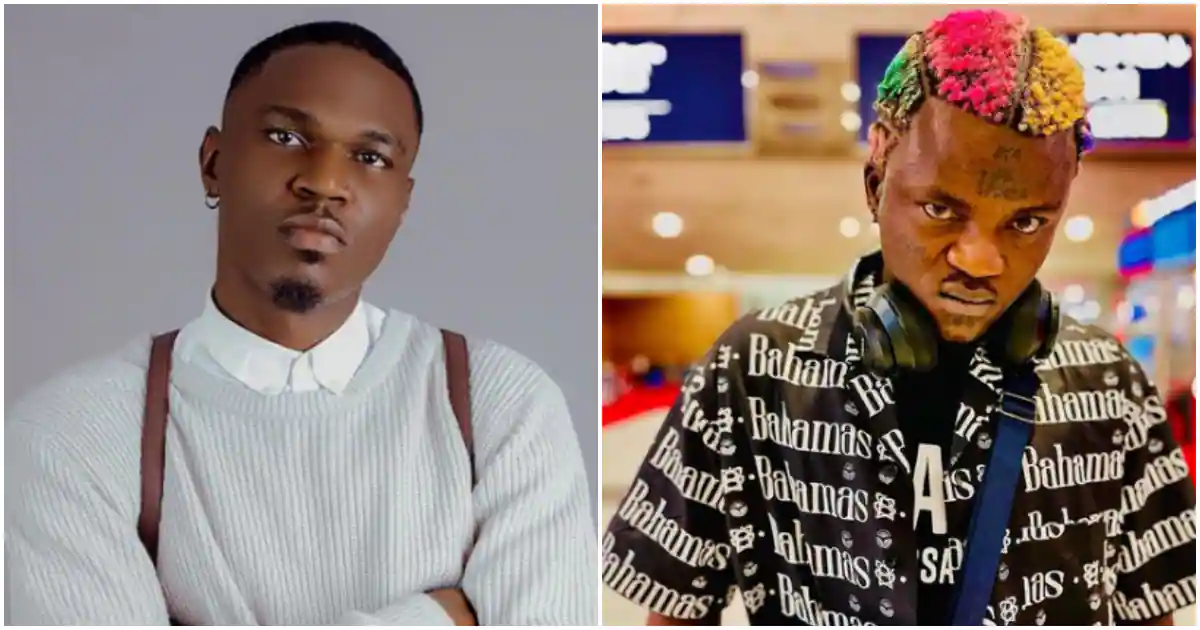 Nigerian singer, Portable has thrown a subtle shade at upcoming singer, Spyro.
The two had fallen out after Spyro in an interview stated that he doesn't desire to work with the controversial singer.
Offended by his remarks, Portable via his Instagram page threw shade at him questioning if he takes care of his family.
Portable noted how Spyro bought a car, yet allows his family to suffer. He also claimed that the singer is living a life of Foreign in local.
"You buy car, you dey oppress, have you taken care of your family. You get a car, family dey suffer. You are living the life of Foreign in local. Have you taken care of your family".
Portable >>>>>>>>>>>>>>>>>>>> spyro pic.twitter.com/xBpkMoUX9w

— WALMART 🌍 (@Walmart1805) May 31, 2023
Yvonne Jegede addresses rumour of secret marriage to Ned Nwoko
Yvonne Jegede, the actress, has addressed rumours of a secret marriage to Ned Nwoko, the husband of Regina Daniels.
A blogger had claimed that Jegede recently got married to Nwoko and subsequently deleted all her Instagram photos.
Reacting to the post, the actress expressed frustration at the way false information goes viral on the internet.
Jegede described the post as "evil and false," adding that she won't waste her energy fighting the blogger.
"When many people tell you they know 'something' is happening or believe something has happened, you asked them how they got to know, they tell you they read or heard it from the internet," she wrote.
"Oftentimes, they heard it from idiots. How could you be this bold about falsehood? How can you lie so confidently?
"How can you intentionally tarnish people's image and damage relationships all because you want to attract people to your blogs?
"This funny post is evil and false in every intent. I won't dissipate energy fighting you. Karma is already dealing with your destiny."
Jegede also questioned how deleting her Instagram photos indicates that she had a secret wedding,
"How does deleting my photos on my page give off anything???" Jegede wrote.
"The effrontery to mention my son sef, I suppose give you one dirty slap."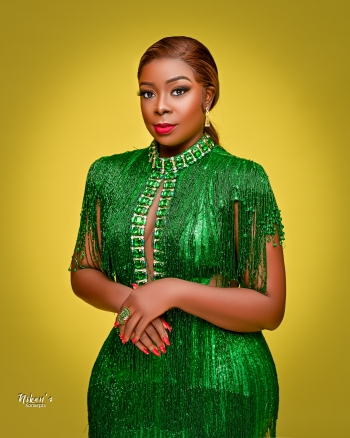 Bodex F. Hungbo, SPMIIM is a multiple award-winning Nigerian Digital Media Practitioner, Digital Strategist, PR consultant, Brand and Event Expert, Tv Presenter, Tier-A Blogger/Influencer, and a top cobbler in Nigeria.
She has widespread experiences across different professions and skills, which includes experiences in; Marketing, Media, Broadcasting, Brand and Event Management, Administration and Management with prior stints at MTN, NAPIMS-NNPC, GLOBAL FLEET OIL AND GAS, LTV, Silverbird and a host of others