International Women's Day: BEWI Africa takes value placement summit to schoolgirls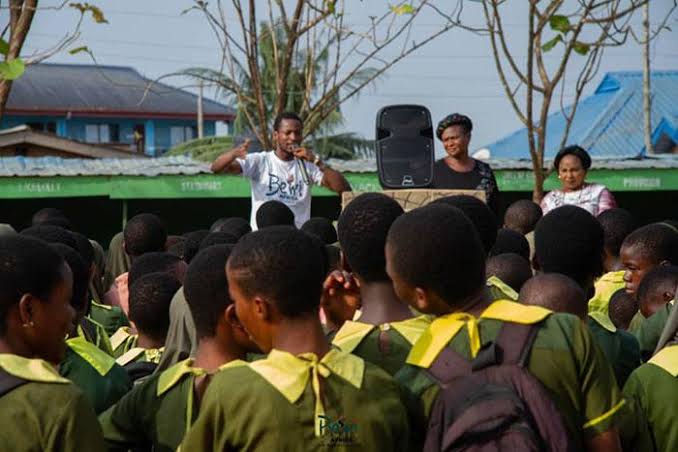 It was a day with a difference for over 1000 female students of Ifesowapo Aboru Senior Secondary School (IASSS), Aboru, Alimosho LG, Lagos, when BEWI Africa turned March 8, which is International Women's Day, IWD, to a day summit for the girls.
At the event, BEWI Africa talked on value placement that has to do with self growth, self development, self-confidence, self-respect and how women should stand by one another.
BEWI Africa, a non-governmental social enterprise that is committed to gender empowerment, equality and developments that are consistent with its ethos, and conform with the tenets of Sustainable Development Goals (SDGs), also celebrated the beautiful day with refreshments.
The school's principal, who made the opening speech around 9am, welcomed representatives of BEWI Africa to address the students.
The team talked about how the girls can be a better version of themselves, surmount any bias without being bashed by anyone. Emphasis was placed on how BEWI Africa has been supporting dreams and making them come true through her empowerment and entrepreneurship scheme.
Founder's message
In her message, delivered by the team, BEWI's Founder, Florence Bodex Hungbo, said she decided to take IWD to schoolgirls because of her story.
Hungbo said: "I have been in your shoes before and I remember an adage that says 'catch them young'.
"So, my team and I decided to celebrate with the schoolgirls so they can have a better knowledge and constant awareness on the importance of celebrating women even in their young ages.
"I was once standing here like you, when a foundation came to speak with us; those words changed my life, and inspired me to start a change and not wait for miracles to happen.
"The strength for great exploit lies in our days of youthfulness lies, and strength is what I refer to as POTENTIALS.
"This can either be channelled positively or negatively, depending on how focused you are with your dream and aspirations.
"It is left for everyone to channel their potentials positively into attaining greater heights and achieving greater things," Bodex added.
She appreciated the hospitality of the school's staff and management, and admonish the students to be of good behaviour, attitude, be focused on their goals and never allow anyone to deter them, as that was the first big step to #BREAKTHEBIAS.
Speaking to journalists on the one-day summit with schoolgirls, the BEWI Founder said: "There's so much to do for the girl-child and time starts now.
"If gender equality is still being discussed as if it's a privilege the females are begging for, then the girl-child must be empowered all round.
"Females make up 48% of Nigeria's population, yet our place at the table is minimal.
"So except the girl-child is empowered beyond the classroom to know what she's capable of, we will never be able to band up and harness the power within us and the strength of our numbers.
"This is why BEWI will always take the message to schoolgirls and young women wherever they are," Hungbo added.
Florence Bodex Hungbo, SPMIIM shines, becomes Senior Professional Member of IIM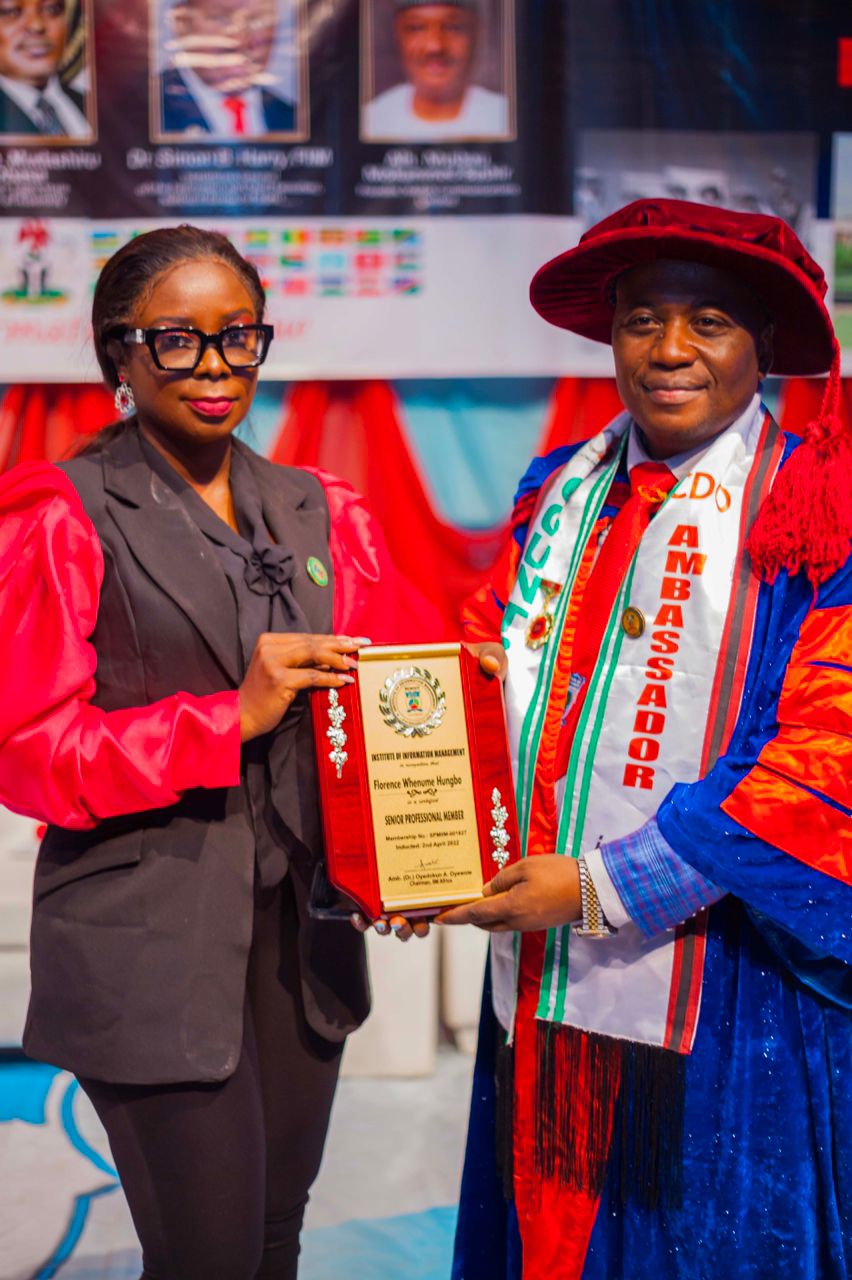 For a preferred description, Florence 'Bodex' Hungbo, Lead Consultant and Group Managing Director of Bodex Media is a misunderstood personality.
More reason many believes her astronomic rise in the aspect of media and entrepreneurship is tied to sheer luck and fluke.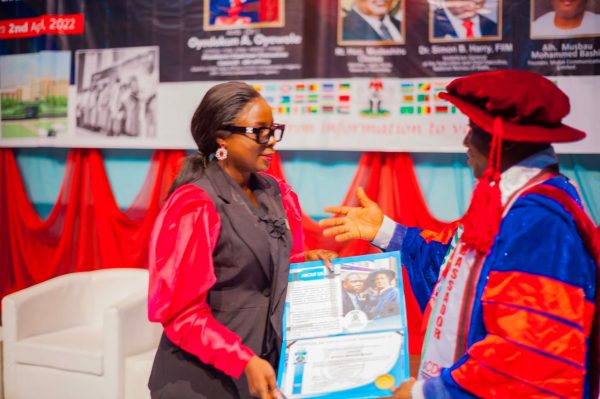 Contrary to the popular notion, she attained her current status through sheer dint of hard work, resilience and prayers. Since her formative years, she has always strived hard to make heads way in her chosen field despite being born with the proverbial silver spoon in her mouth from a wealthy family in Badagry, Lagos.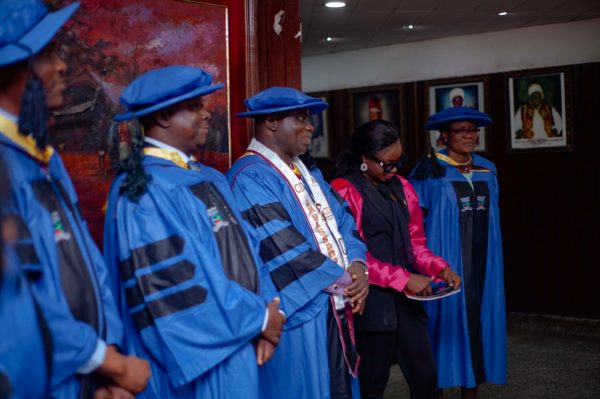 She opted to leave the comfort of her parent's home in search of a greener pasture disassociating herself from her parent's wealth.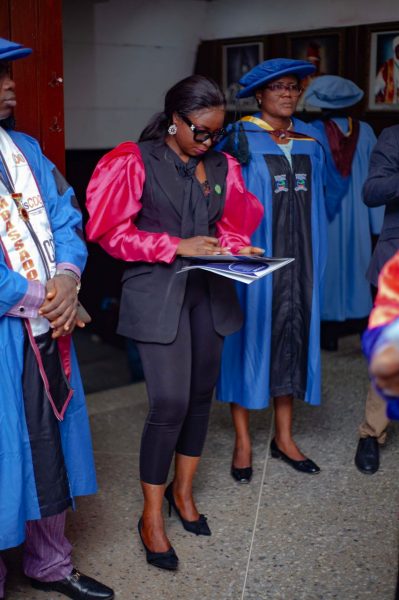 At first, different tongues wagged on her over the decision to abandon the luxuries of her father's home to carve a niche for herself in the media space. Today, those who cast aspersions on her persona are currently praising her for the unusual feat and impeccable success in the media and communication terrain.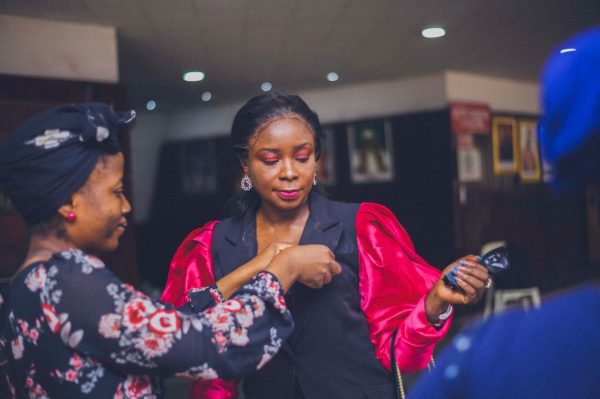 A few years ago, she kick-started the annual Bodex Social Media hangout in Lagos. What originally started as a tribe has grown to be one of the most anticipated social media hangouts in the country, where all the new/traditional media and stakeholders converge to discuss ways of harnessing basic social media tools for the projection of human values and also how to use social media in nation building.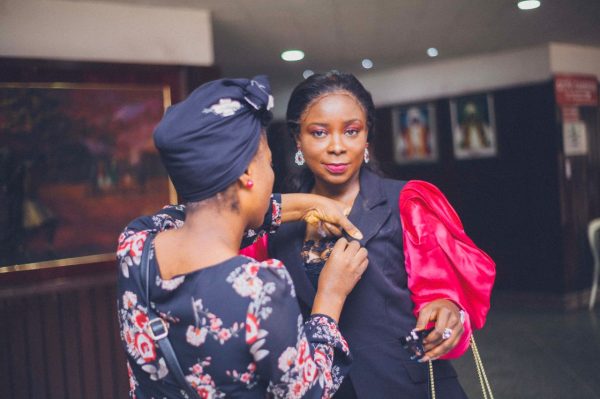 Despite the events brief hiatus due to the deadly pandemic in 2020, she has launched the third season which would hold at the prestigious 5 star hotel Raddisson Blu GRA in Lagos few months from now, with attendance from the industry's top professional practitioners.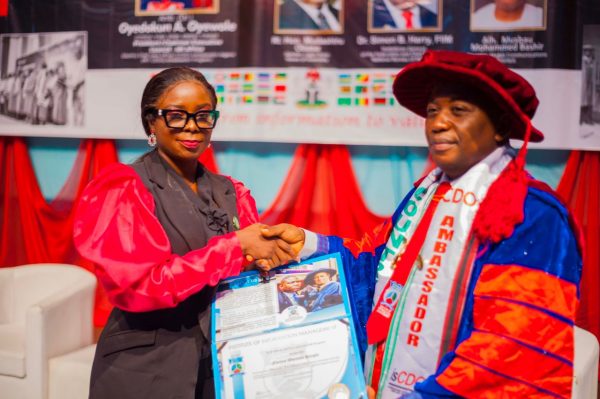 In the celebration and appreciation of her contribution to the media profession in the country, with an endless list of satisfied clientele to her credit; her reward for hard work came as she was recently inducted as a Senior Professional Member of Institute of Information Management at a well-attended investiture ceremony held at the Main Auditorium, University of Lagos UNILAG.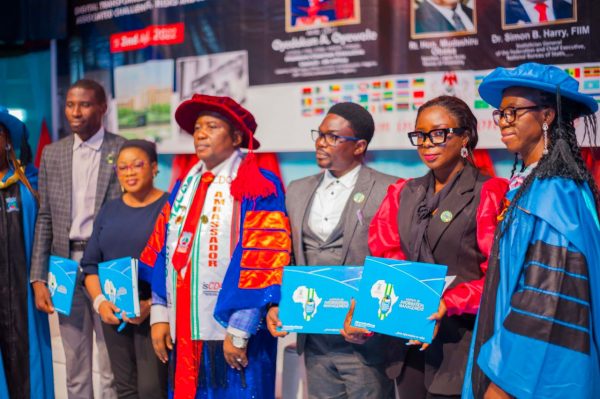 The Institute of Information Management (IIM) is a professional membership driven Institute, developed to serve the growing community of Data, Information, Records, Document and Archives Management professionals who are tasked with managing the dynamic information life cycle within the enterprise.
It is the goal of the institute to provide our members with objective insights and guidance on their career path and technology options.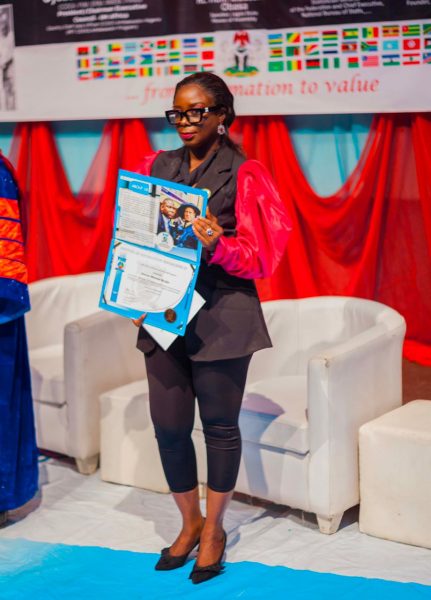 Bodex in the company of other Senior Professionals sauntered into the auditorium in a procession headed by the Chairman Board of Directors and Governing Council of the institute, Ambassador Dr. Oyedokun Ayodeji Oyewole among other high-ranking members of the institute.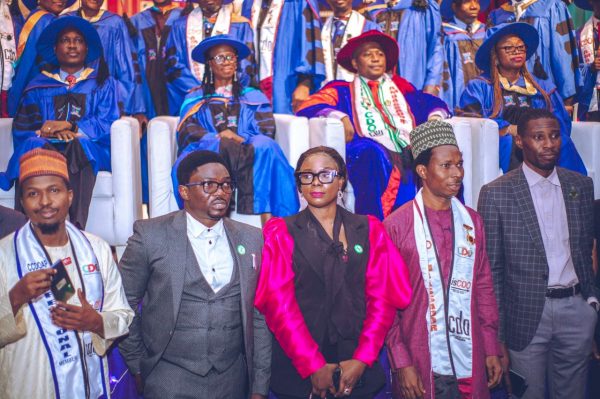 Sources said; The institute has contacted Bodex years ago on the investiture but due to her work schedule, and travel itinerary she was unable to attend.
The event started at about eleven am with an educative session which emphasizes on Data Challenges, Risk and Solutions and concluded with the induction by the Chairman Board of Directors and Governing Council of the institute, Ambassador Dr. Oyedokun Ayodeji Oyewole.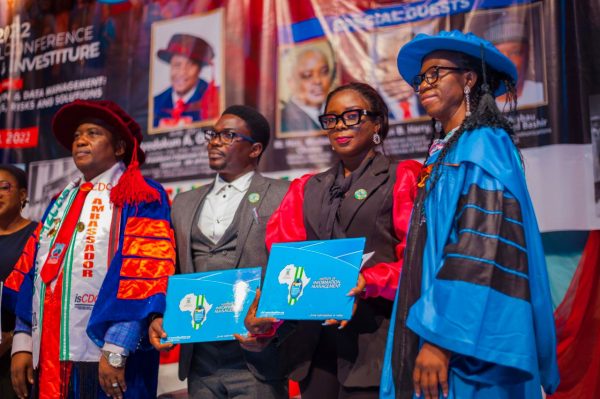 An alated Bodex disclosed that; the investiture is a reward for years of hard work. " I am never relenting despite all means for detractors to discredit my hard-earned achievements in the media profession.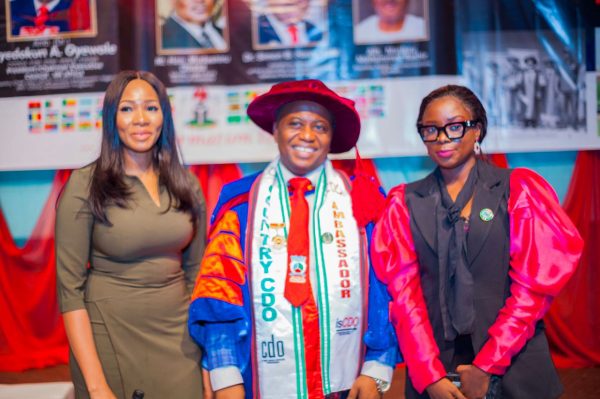 I will continue to shame critics with more records and achievements." She said this while showing of her plaque to show her acceptance into the Institute.
Happy International Women's Day 2022…Break The Bias
Women have been honourable and integral part of our societies. They have sacrificed and, many times, have been in the frontiers of issues that count as representing the common good and not just those relating to them as women.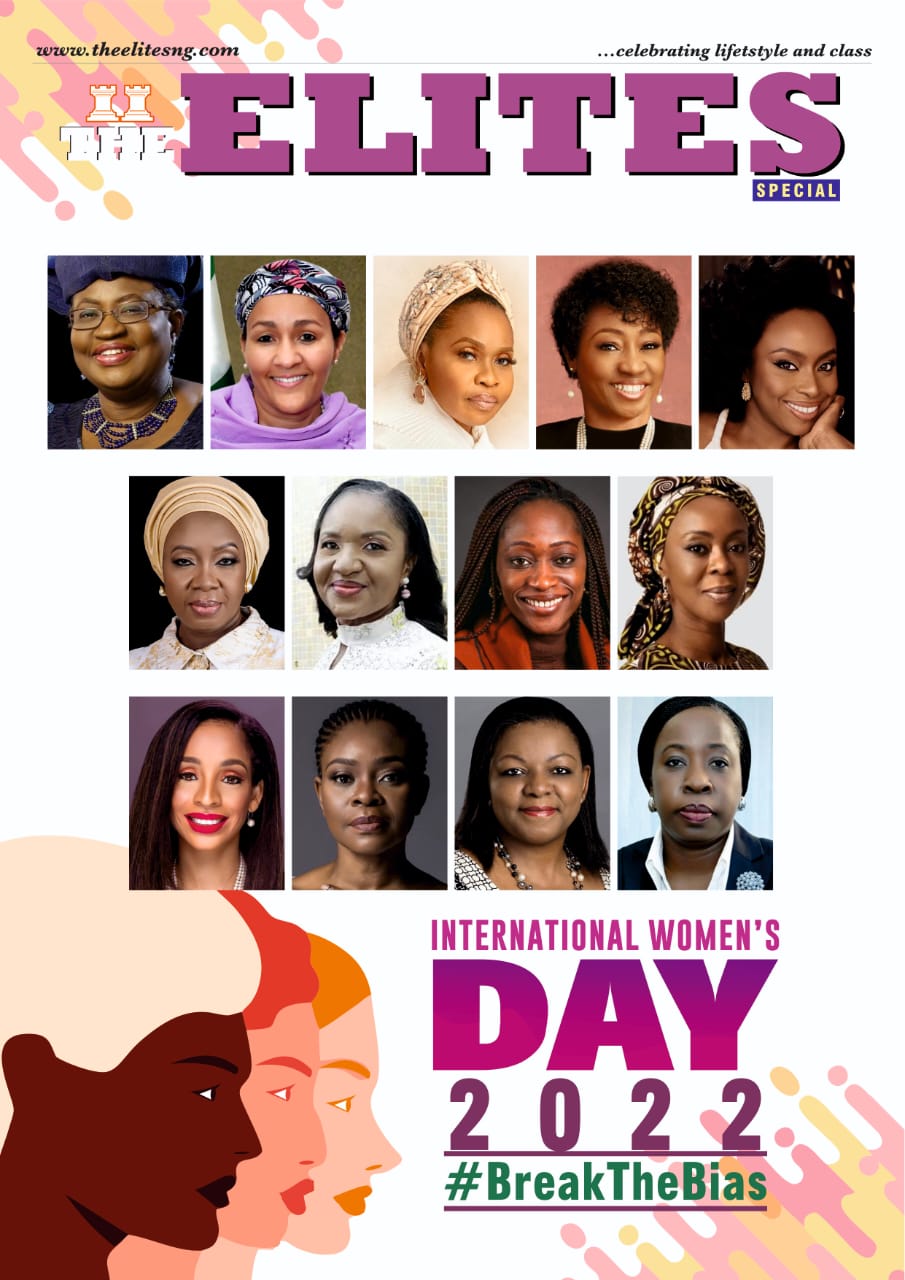 As we celebrate International Women's Day 2022 with the theme, "Break The Bias", we shall continue to recognise the place, position and power of women in society.
So, today, we remember and celebrate some of these women who are doing great work, ensuring societies subsist, even in the face of visible challenges and limitations.
Imagine a world that embraces and practices gender equality.
A world free of bias, stereotypes, and
discrimination.
A diverse, fair, equitable and inclusive world, where differences are valued and celebrated.
Together, we can all break bias – on International Women's Day 2022 and beyond.
There is no limit to what we, as women, can accomplish.
Happy International Women's Day to all women around the world.
#BreakTheBias
Bewi Africa takes International Women's Day celebration to Ifesowapo Aboru Senior Secondary School
Bewi Africa marks International Women's Day with secondary school girls in Aboru, Alimosho Local Government areas.
BEWI Africa is a non-governmental social enterprise that is committed to gender empowerment, equality and developments, which is consistent with my our ethos, and conforms with the tenets of Sustainable Development Goals (SDGs).
To mark this year's International Women's Day IWD, which is celebrated on the 8th of March every year, we will be having a one-day workshop with students of IFESOWAPO ABORU SENIOR SECONDARY SCHOOL (IASSS), Aboru, Alimosho LG, Lagos.
In a statement, Bewi Founder, Florence 'Bodex' Hungbo, said with this year's theme being *BREAK THE BIAS* it's an evident that the world is ready for love, unity and equality and, Bewi Africa is ready to contribute her quota to the global aim of gender equality and breaking all bias for a sustainable tomorrow by taking to various female schools to talk on values and equality
The entrepreneur and philanthropist said now more than ever, females are feeling the brunt of gender inequality "against the backdrop of the shrinking economy and other fallouts of the pandemic.
"Bewi will be talking on self-respect and how women should add values to themselves. "The earlier these girls are empowered the better for them because it will get tougher for the ignorant girl-child."
Celebrated on March 8, International Women's Day IWD focuses on global attention to gender equality, bias, stereotypes and discrimination, to drive equity and inclusiveness for females.
"Therefore," Hungbo said, "Bewi Africa will be talking to the students on that day at 8am on the sub-theme 'Break the Bias'."