Why women should not wear underwear for more than 24 hours — Expert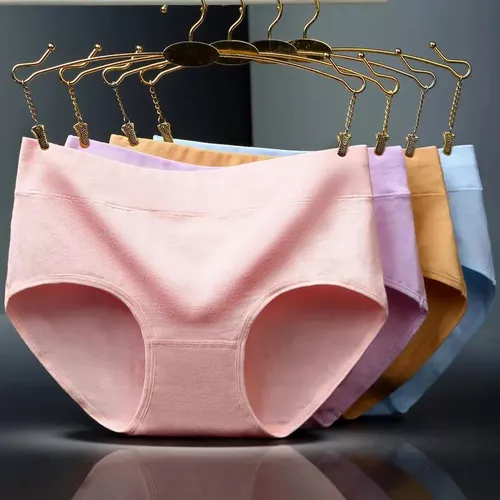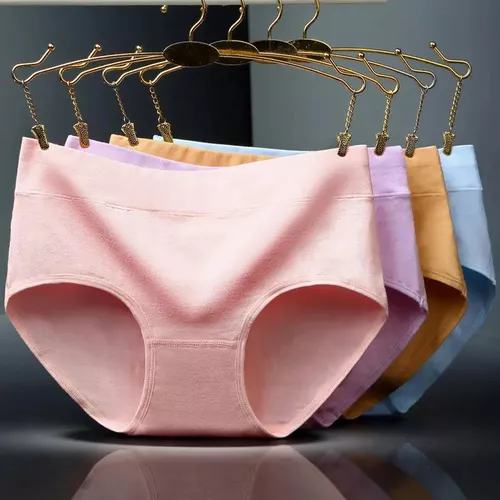 A Medical Laboratory Scientist, Obinna Chukwudi, has cautioned women against wearing underwear for more than 24 hours.
According to the microbiologist, wearing underwear for more than 24 hours is not good for feminine hygiene.
The microbiologist who works at the Department of Microbiology, Nnamdi Azikiwe University Teaching Hospital, Nnewi, Anambra State, said the discharge and moisture buildup from the underwear provides a breeding ground for bacteria, and yeast infections contaminated with faecal and urine matter.
Speaking in an interview with PUNCH HealthWise, Chukwudi said the accumulated discharge and moisture can lead to a lingering foul odour and a change in vagina pH level.
According to him, "underwear should not be worn for more than 24 hours. If a woman wears a pant for more than 24 hours, what happens is that the bacteria must have accumulated over time because of the sweat and other secretions coming out, which you don't usually see, and that is why over time you begin to see underwear changing colour – sometimes white and sometimes grey.
"The secretions stay there over time and if you do not wash it off after the 24 hours, the woman could develop infections. Again, there could be a change in vaginal pH, because of the secretions being produced which could lead to vaginosis."
Experts say a normal vaginal pH level is between 3.8 and 4.5, which is moderately acidic.
According to them, an acidic vaginal environment creates a barrier that prevents unhealthy bacteria and yeast from multiplying and causing infection; but a high vaginal pH level — above 4.5 — provides an environment for unhealthy bacteria to grow.
Bacterial vaginosis is a type of vaginal inflammation caused by the overgrowth of bacteria naturally found in the vagina, which upsets the natural balance. Though many women with this condition have no signs and symptoms, experts say some signs and symptoms include thin, gray, white, or green vaginal discharge, foul-smelling 'fishy' vaginal odour, vaginal itching, and burning during urination. Many women with bacterial vaginosis, however, have no signs or symptoms.
According to an online health portal, Mayo Clinic – a medical center focused on integrated health care, education, and research – bacterial vaginosis results from an overgrowth of one of several bacteria naturally found in the vaginal.
"Usually, 'good' bacteria (lactobacilli) outnumber 'bad' bacteria (anaerobes). But, if there are too many anaerobic bacteria, they upset the natural balance of microorganisms in the vagina and cause bacterial vaginosis," Mayo Clinic noted.
Continuing, Chukwudi said "vaginosis can cause discomfort and they can experience odour coming from the private part.
"For the men, you could pardon them because the penis is not in direct contact most of the time and the opening is not wide enough to have enough loads of bacteria. But ideally, underwear should not be worn for more than 24 hours.
"A man can wear boxers for at least two days but then for a clean person, underwear shouldn't be worn more than 24 hours. But for the woman, it is dangerous for her.
"When you wear your panties, you are supposed to wash them and maintain cleanliness in the vagina environment, if not, the situation with vaginosis can arise."
The laboratory scientist added that maintaining underwear hygiene is important to prevent any bacteria from accumulating and festering in and around the vagina.
"I feel bad for people who wear pants for more than a day. I feel it's because of poverty, an individual should have at least 10 pants and cleanliness should be a habit.
"The reason we wear pants is to absorb the secretion coming from that place; wearing pants is good but the thing is that even if you wear pants, don't wear what will be tight so that it can allow the skin to breathe.
"As much as you wear your pants, you must also take care of them. Wash your underwear, and hang them outside. Once the undies are dry, you also iron them, the ironing will kill the bacteria that the sun cannot kill," he said.
Grey hair may be a sign of heart disease, scientists warn
Scientists have discovered that hair whitening may be an indication of increased risk of damage to arteries supplying the heart with blood.
According to researchers from Cairo university, Egypt, some of the biological mechanisms that cause coronary artery disease are also responsible for greying hair.
These include impaired DNA repair, oxidative stress, inflammation, hormonal changes and the halting of cell growth.
Irini Samuel, a cardiologist at Cairo University in Egypt, said: "Atherosclerosis (artery disease) and hair greying occur through similar biological pathways and the incidence of both increases with age."
"Our findings suggest that, irrespective of chronological age, hair greying indicates biological age and could be a warning sign of increased cardiovascular risk."
Researchers studied 545 adult men who underwent computed tomography (CT) scans for suspected coronary artery disease, which affects the blood vessels when bringing oxygen and nutrients to the heart.
Participants were divided into sub-groups according to the state of their arteries and hair colour.
Greying levels were graded using a "hair whitening score" that ranged from one (pure black) to five (pure white).
Each participant's level of hair greying was determined by two independent observers.
Results showed that a hair-whitening score of three or more was associated with a statistically significant increased risk of coronary artery disease.
Patients with damaged arteries had higher greying scores than those whose arteries were healthy. They were also more likely to have calcium deposits in their arteries.
Hair whitening turned out to be an independent predictor of narrowing and hardening of the coronary arteries along with high blood pressure and abnormal blood fat levels.
"Further research is needed, in co-ordination with dermatologists, to learn more about the causative genetic and possible avoidable environmental factors that determine hair whitening.
"A larger study including men and women is required to confirm the association between hair greying and cardiovascular disease in patients without other known cardiovascular risk factors.
"If our findings are confirmed, standardisation of the scoring system for evaluation of hair greying could be used as a predictor for coronary artery disease."
The research was presented at EuroPrevent 2017, the annual meeting of the European Association of Preventive Cardiology, in Malaga, Spain.
Five reasons you should eat an apple a day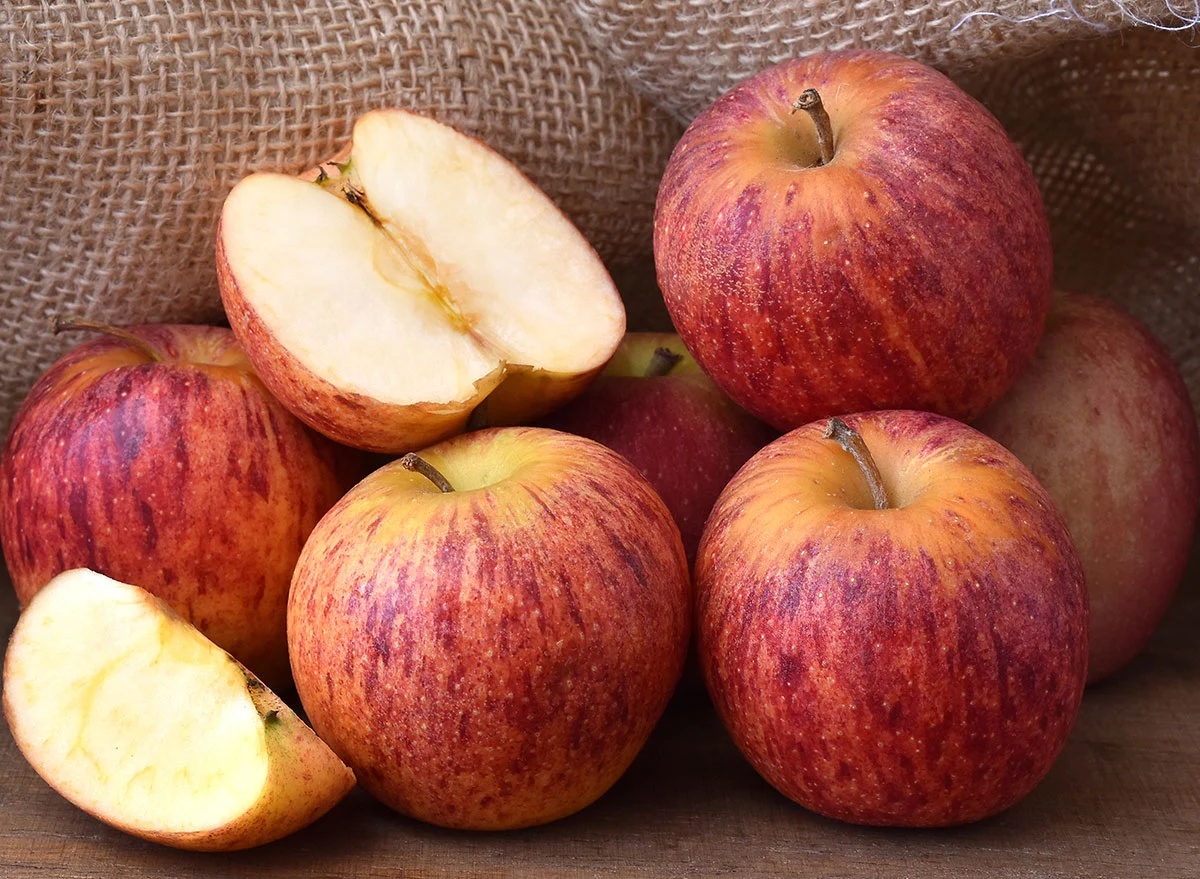 You're probably conversant with the term, 'an apple a day keeps the doctor away'.
It is possible that you have never taken the quote seriously but by the time you're through with this article, you may be convinced to increase your apple consumption.
Apples are extremely rich in important antioxidants, flavonoids, and dietary fibre.
Here are five important health benefits of apple consumption:
Healthier heart
Apples have been proven by extensive research to be good for the heart. The phenolic compound found in apple skins prevents the cholesterol that gets into your system from solidifying on your artery walls.
This means that a daily consumption of apples lowers the levels of cholesterol and other components associated with plaques and inflammation of the artery walls.
Fights cancer
Studies suggest that consuming one or more apple daily lowers the risk of colorectal cancer. Research into its consumption has also shown that eating apple can be helpful in preventing lung and prostate cancer.
Control weight
As unfathomable as it may seem, apple aids in controlling weight as the fruit is rich in fibre.
It also helps in curbing health risks associated with being overweight, such as heart disease, stroke, high blood pressure, type 2 diabetes and sleep apnea.
Reduces risk of diabetes
Apples have been associated with lowering the risk of diabetes as they are loaded with soluble fibre, the key to blunting blood
sugar swings.
Studies also prove that females who consume at least an apple daily are 28 percent less likely to develop type 2 diabetes than those who don't.
Healthier teeth
Apples aid in maintaining healthier and whiter teeth but this does not mean you should dump your toothbrush.
Biting and chewing an apple stimulates the production of saliva in your mouth, reducing tooth decay by lowering the levels of bacteria.
Additionally, experts advice that you should eat an apple with the skin as it is highly nutritional.

Have you had an apple today?
Six tips to travel confidently during your menstrual period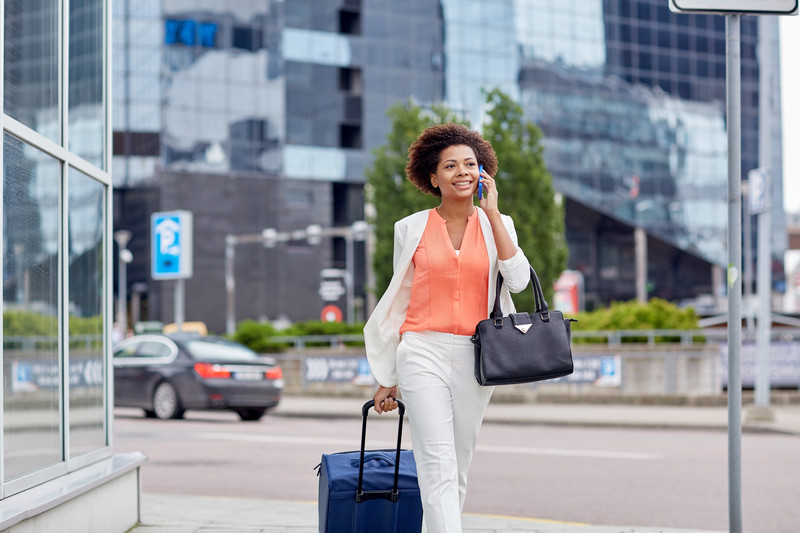 The menstrual period, also known as menstruation, is the monthly shedding of the endometrium lining of a woman's uterus through the vagina.
The period can be uncomfortable, very inconvenient, and troublesome especially when on a trip.
However, with a detailed plan, you can go on with any of your intended activities or trips without any fear.
Here are some of the tips that can help you travel confidently while you are on your period.
Planning goes a long way when trying to get something done. So, preparing accordingly should be the first thing on your mind when planning a trip.
Even though your period can be unpredictable, using some methods and apps can help you have an idea of when to expect it. This way, you will be able to plan adequately and won't be caught off guard.
Since you now know you may have your period during your trip, pack anything and everything you will need in abundance.
Assemble your menstrual products — pads, tampons, wipers, and the likes — in a portable, accessible bag. You should also take note that the period you're traveling isn't the best time to try new menstrual products.
Therefore, it's advisable to go with the brand you're used to already.
Menstrual products of your choice, panty liners, underwear, pain relief, and heating pad are some of the essentials of your period kit.
Feeling suffocated by clothes is definitely the last thing you want to feel during this period, right?
So, slightly loose and comfy clothes should be your first choice while packing your clothes.
Prepare for unforeseen circumstances as well. Packing your period essentials might not just be enough so an emergency kit can be your best bet.
Pack an emergency kit that will contain wipes and plastic bags. Wipes for bad toilet situations and a plastic bag to dispose of your stained pad/tampon when no bin is in sight.
During menstruation, you lose blood and also experience hormonal imbalance so eating right is necessary.
You also have to be more conscious about what you eat because you're on a trip.
Taking some menstrual unfriendly foods while traveling may lead to painful cramps and bloating and could make the trip unmemorable.
It is therefore advisable to switch to healthy foods like nuts, and fruits. Also, don't forget to stay hydrated to help reduce weakness and cramps.
Traveling on your period should not stop you from enjoying the trip. However, while planning for fun activities during the trip, your period must also be considered.
Choose activities that are less strenuous, relaxing, and fit for your period. Activities like hiking can be ditched for sightseeing, and book reading.