President Biden Announces US-Africa Summit For Mid-December
President Joe Biden has announced that the United States will bring together leaders from across the African continent for a major summit in Washington, DC this December to discuss pressing challenges from food security to climate change.
"The summit will demonstrate the United States' enduring commitment to Africa, and will underscore the importance of US-Africa relations and increased cooperation on shared global priorities," Biden said in a statement on Wednesday.
The US-Africa Leaders' Summit, scheduled for December 13-15, was announced simultaneously in virtual remarks by Vice President Kamala Harris to the US-Africa Business Summit in Marrakesh, Morocco. The latter event is being hosted by the Corporate Council on Africa and the Kingdom of Morocco.
A senior administration official, while discussing the US-Africa summit plans on condition of anonymity, told the Reuters news agency that about 50 African leaders are expected to join Biden for the December 13-15 series of meetings.
It will come at the end of a year when Biden has engaged other regions of the world with trips to visit US allies in Asia, Europe and the Middle East. Biden has yet to visit Africa since becoming president, and the summit will be his most comprehensive look at the complexities of the continent.
So far, Biden's diplomatic efforts have focused on promoting Western democracies as a counterweight to China, but the official said the US-Africa summit was not all about Beijing.
"We are not asking our African partners to choose," the official told Reuters. "We believe the United States offers a better model, but we are not asking our African partners to choose."
The US Agency for International Development announced on Monday that it is providing nearly $1.3bn in aid to the Horn of Africa nations of Ethiopia, Kenya and Somalia to help stave off mass starvation and deaths in the drought-stricken region.
Biden said the summit will work towards new economic engagement, promote democracy and human rights, advance peace and security, and address challenges such as food security and climate change as well as the pandemic.
The president believes that US collaboration with leaders from African governments, civil society, the private sector and the African diaspora will help tackle some of the challenges, the official said.
Senegal shuts social media as protesters die after sentencing of opposition leader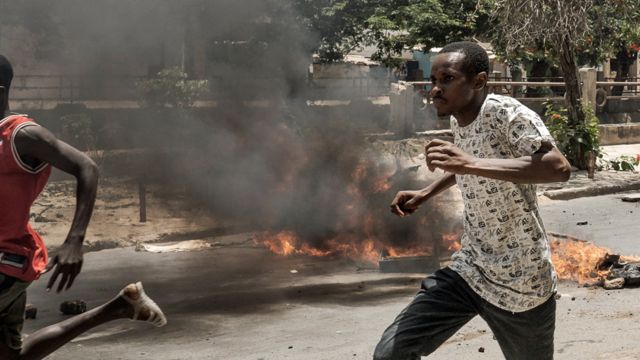 The Senegalese government has shut down social media platforms and deployed its military in the capital city of Dakar.
This follows eruption of violence over the sentencing of opposition leader Ousmane Sonko.
Sonko, who was standing trial on allegations of rape and corruption, was sentenced on Thursday to two years in jail.
The court acquitted Sonko of charges of rape and issuing death threats, but found him guilty of corrupting the youth under the country's penal code.
At least nine persons have died after violent clashes between protesters and security forces.
In a bid to control the situation and prevent it from escalating, the government banned social media platforms including Facebook, Instagram, Messenger, Telegram, TikTok, WhatsApp and YouTube.
According to interior minister Antoine Félix Diome, the government imposed restrictions on social media to stop the "dissemination of hate and subversive messages".
Sonko, who is the mayor of Ziguinchor city, is said to be popular among the youth.
Sonko's PASTEF party has described the sentencing as political and a ploy to prevent him from contesting next year's presidential election.
Spain passes law allowing women to take paid menstrual leave — first in Europe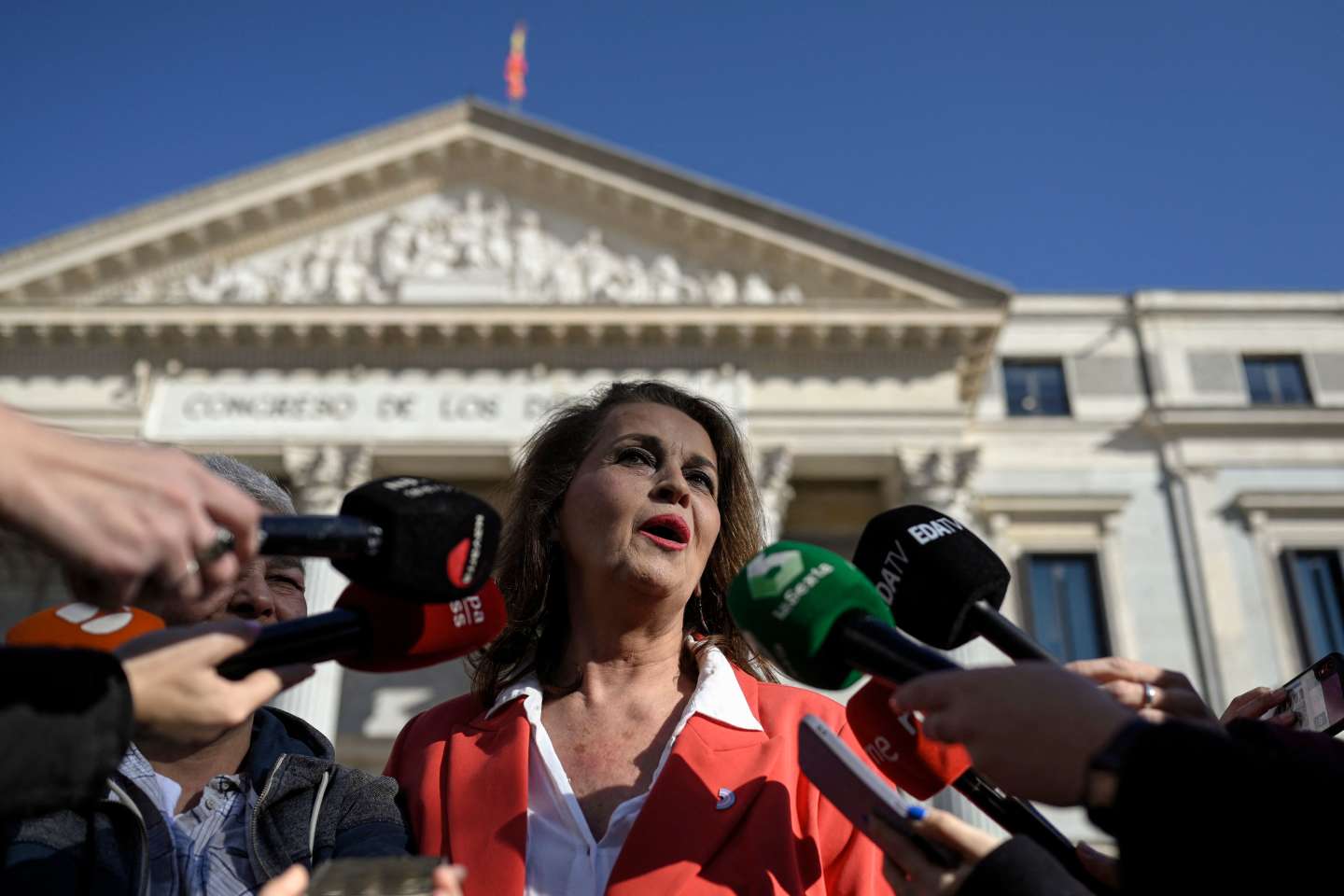 Spain has approved a law allowing women with painful periods to take paid menstrual leave from work.
The new rule titled "Gender equality bill" came into effect on Thursday and reformed a 2010 law guaranteeing women's sexual and reproductive rights.
The development also established Spain as the first European country to pass such a law.
According to the law, women will be allowed to stay at home for a few hours during the working day or take medical leave if pain prevents them from working.
The duration of the leave depends on how severe the menstrual pain is and how long it lasts.
Additionally, the law allows 16-year-olds and 17-year-olds to get an abortion without parental consent and expands public financing of contraceptives.
Irene Montero, minister for equality, said the law guarantees menstrual health as part of the country's right to gender equality, adding that women's health and bodies matter.
"Having time to take care of yourself is now important," she added.
Montero noted that the government will cover the costs of leave.
"From today you already have the right to leave work for painful menstruation, for voluntary termination of pregnancy and for the last weeks of gestation that we approved with the new law on abortion, sexual and reproductive health and sexual education," the minister tweeted.
"If you need to request any of these cancellations, you just have to contact your doctor or GP as soon as possible.
"Women's health, bodies and time matter. No more making the rule invisible, working with pills, dying of pain pretending nothing is wrong."
Worldwide, menstrual leave is currently offered only in a small number of countries including Japan, Taiwan, Indonesia, South Korea, and Zambia.
President Biden trips, falls at US air force academy graduation
United States President Joe Biden tripped and fell on stage at the country's air force academy graduation ceremony in Colorado.
Biden delivered the opening address and proceeded to shake hands with graduates, after which he fell near the podium and was quickly assisted by those around him in returning to his feet.
The 80-year-old president walked back to his seat unassisted after the incident which happened on Thursday.
Ben LaBolt, the White House communications director, clarified that the US president only tripped over a sandbag that was left on stage after videos of the incident began to circulate online.
Karine Jean-Pierre, White House press secretary, also said Biden was "totally fine".
Biden is the oldest sitting US president in history and would be 86 at the end of his second term should he win his re-election bid in 2024.
Some citizens had expressed concerns about his age and health but the US president said it would be up to voters to judge "whether or not I have it or don't have it".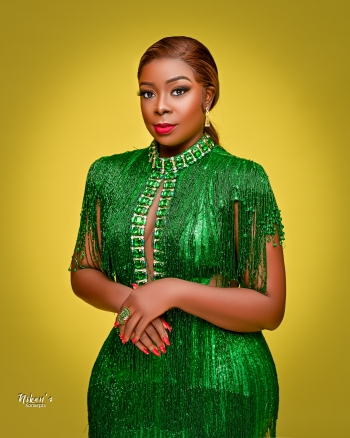 Bodex F. Hungbo, SPMIIM is a multiple award-winning Nigerian Digital Media Practitioner, Digital Strategist, PR consultant, Brand and Event Expert, Tv Presenter, Tier-A Blogger/Influencer, and a top cobbler in Nigeria.
She has widespread experiences across different professions and skills, which includes experiences in; Marketing, Media, Broadcasting, Brand and Event Management, Administration and Management with prior stints at MTN, NAPIMS-NNPC, GLOBAL FLEET OIL AND GAS, LTV, Silverbird and a host of others